Jo Malone London: Experience the English Fragrance
The Story of How Jo Malone Became a Favorite in the World of Fragrances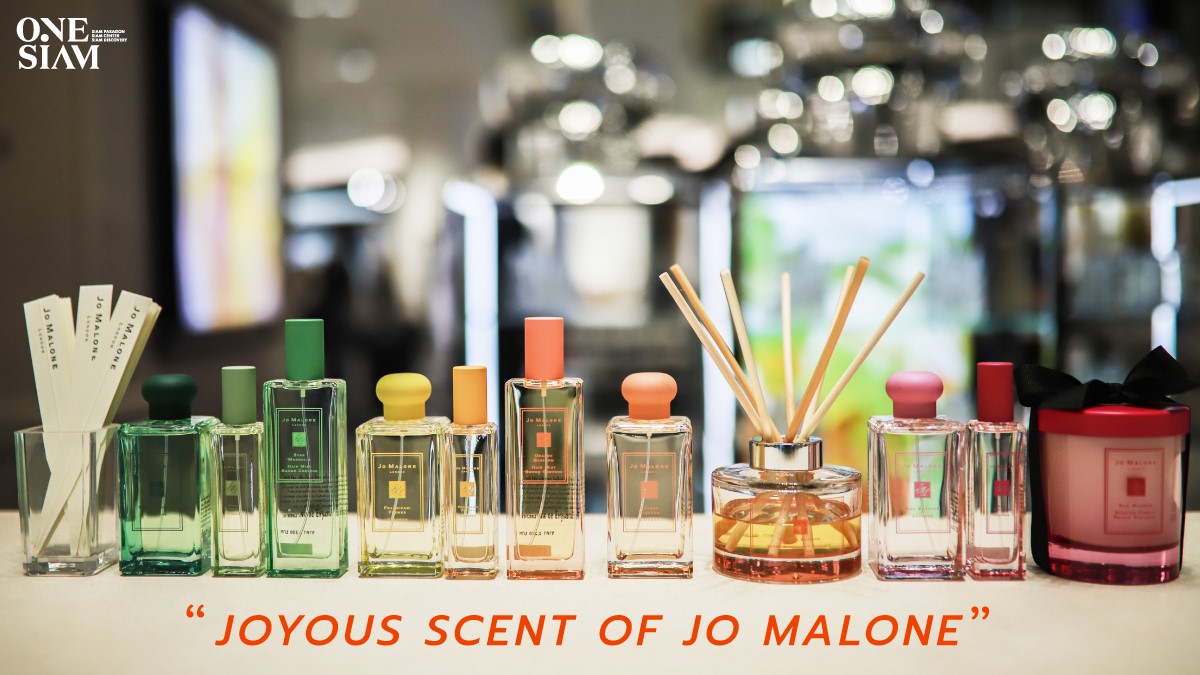 Ever since the founding of the British perfume and cologne brand "Jo Malone London" in 1994, the world has been introduced to a new kind of fragrance that answers the questions for all users of all genders and ages. This is because their scents possess a character unlike any other brand. Every scent has been engineered so that it can be mixed with others. This way, the brand allows for a certain degree of experimentation. Their scents each have an individual identity. Their image is clean and simple yet it is still lined with hints of British luxuriousness. Therefore, it's no surprise that Jo Malone London has quickly risen through the ranks to become one of the top fragrance brands in the world.
Another unique characteristic of Jo Malone London is the brand's implementation of natural ingredients that come from the best sources around the world. They are also high in creativity when it comes to concocting new scents. The different colognes are named in accordance to their key ingredients. High-caliber technology is also used in the extraction of scents from their origins so that they remain rich and pure; users can clearly smell out what they're about to buy. But once you spray that cologne onto your skin, you get a sophisticated kind of fragrance that is hard to decipher. This is the kind of charm that people want most.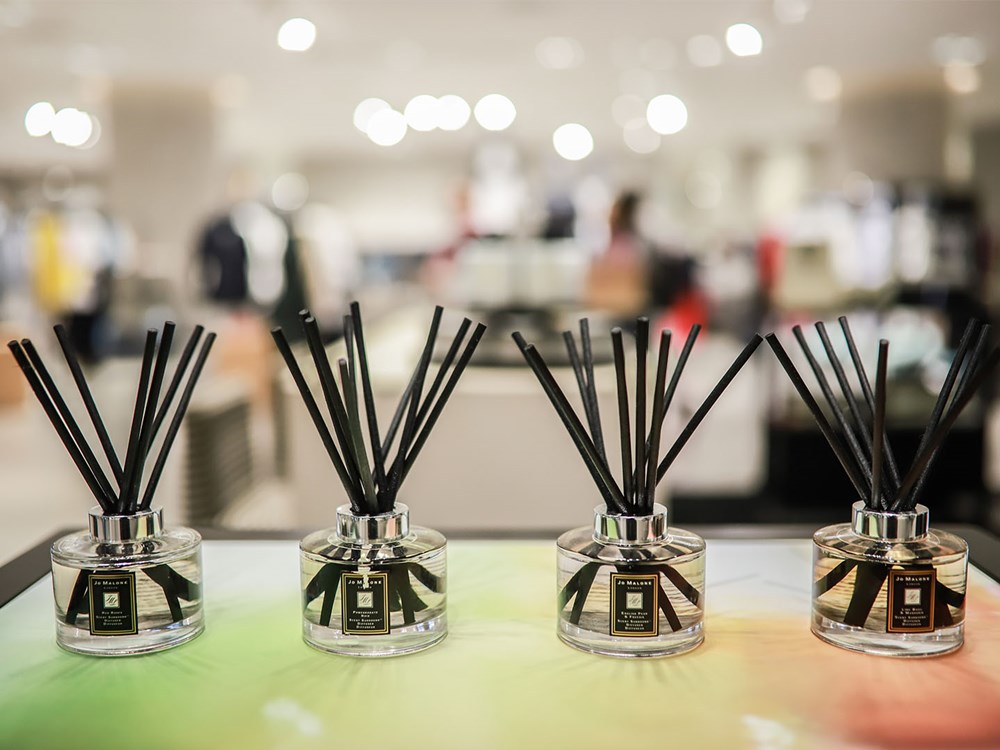 Nevertheless, Jo Malone London isn't simply a brand of cologne. It would be better and more accurate to address it as a lifestyle brand. Aside from colognes, the brand is home to bodycare products, room scents, luxury candles, and sprays. Every scent is made from top-quality ingredients that have undergone a meticulous manufacturing process. The packaging design is also nothing short of luxurious, being made from quality glass materials, and can be used as decorations that can be placed around the house. They sure help to add an authentic, luxurious British feel to your lifestyle.

Just Because It's 'Cologne', Doesn't Mean It's Milder Than Perfume
Jo Malone London uses the word 'cologne' synonymously with their perfumes because it is a word with such a long history. It is also reflective of dignified and elegant fragrances. Their scent is rich and long-lasting. The brand's line of products titled "Cologne Intense", characterized by their black-bottle packaging, aren't necessarily stronger in terms of smell than the products packaged in white bottles, which is what most people tend to assume. The "Cologne Intense" name refers to the valuable and rare ingredients used in making the products. These ingredients are sourced from various flower species from the Middle East, being blended together until the result is a modern and luxurious fragrance. This is why the "Cologne Intense" collection is higher in price in comparison to other Jo Malone London products.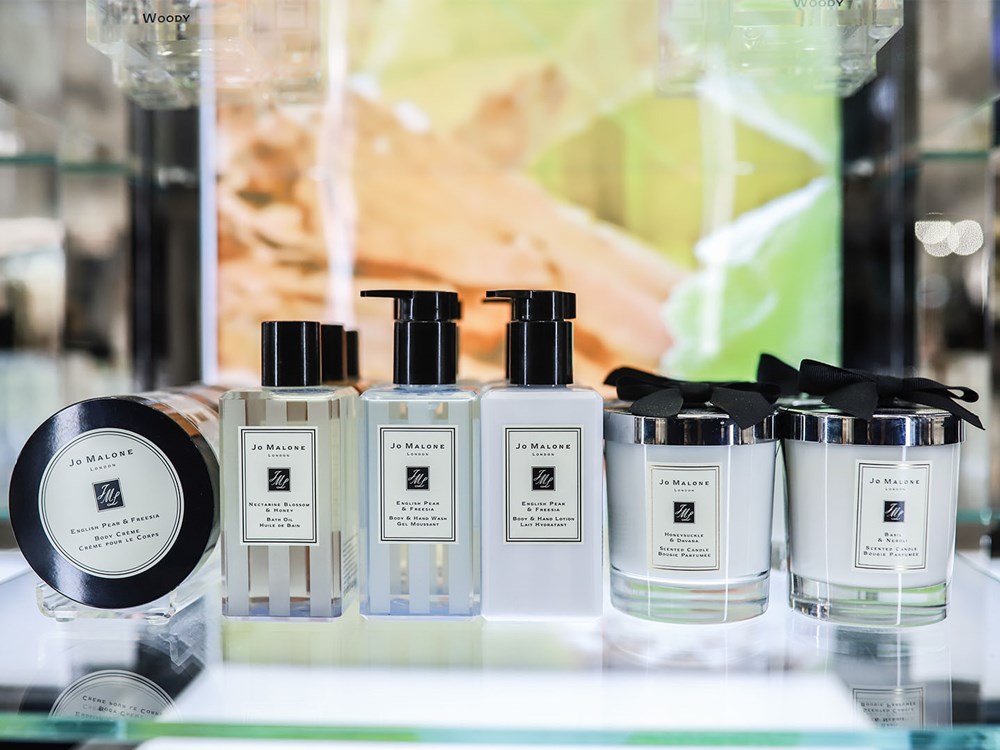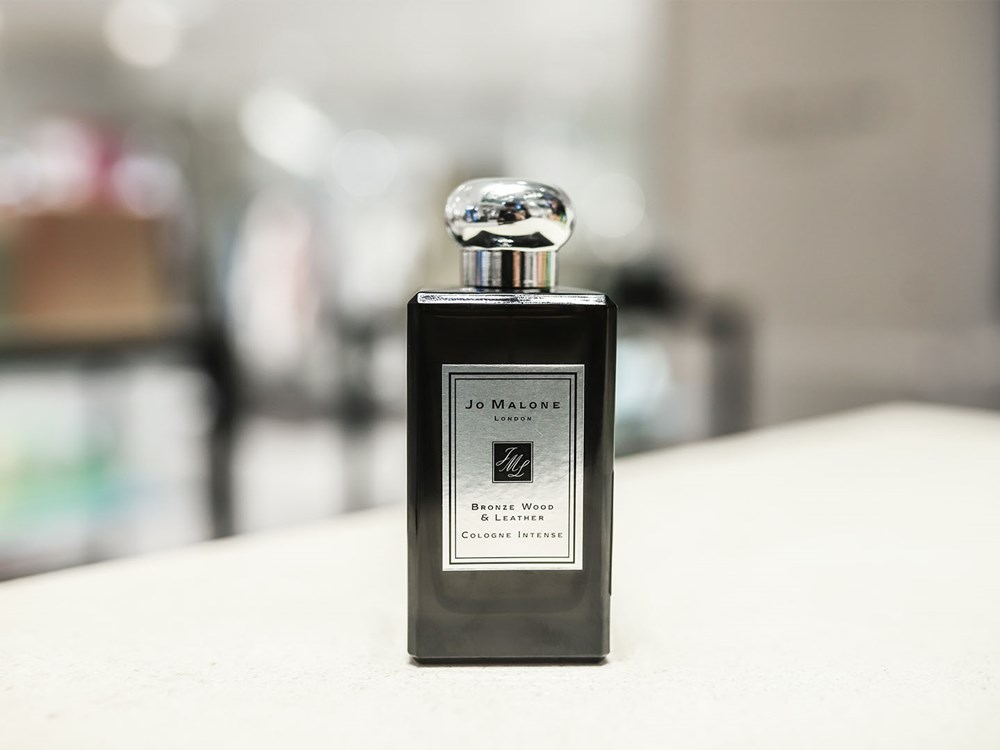 Experience the Pleasance of the Special Hand Massage Service
Did you know you could familiarize yourself with the products of Jo Malone London while also feeling relaxed? Yes, you can get that done by visiting the "Tasting Bar" at the counter of Jo Malone London, G Fl, Siam Discovery. There, you can gain access to a hand and arm massage in which you can choose which scent of lotion or cream for your massage. It all starts with an expert explaining to you how you should apply the scented creams in layers in order for them to last a long period of time. They wash your hands and wipe them down with a soft cloth. From there, the staff will start massaging your hands and arms, which will definitely provide you with some relaxation. At the end, they will apply some cologne.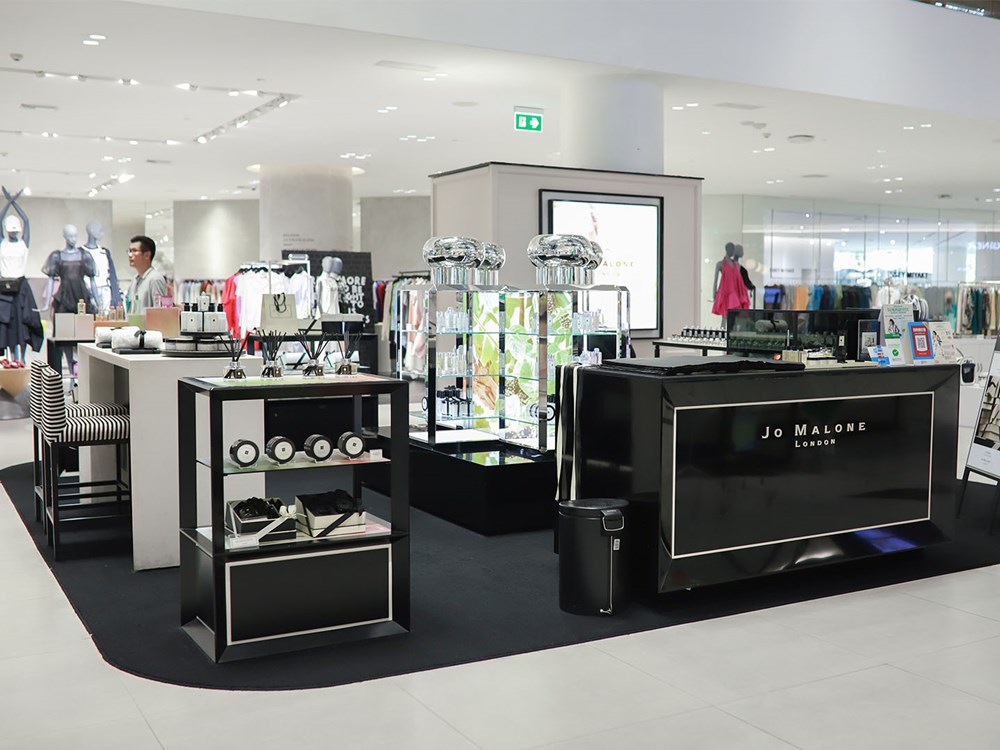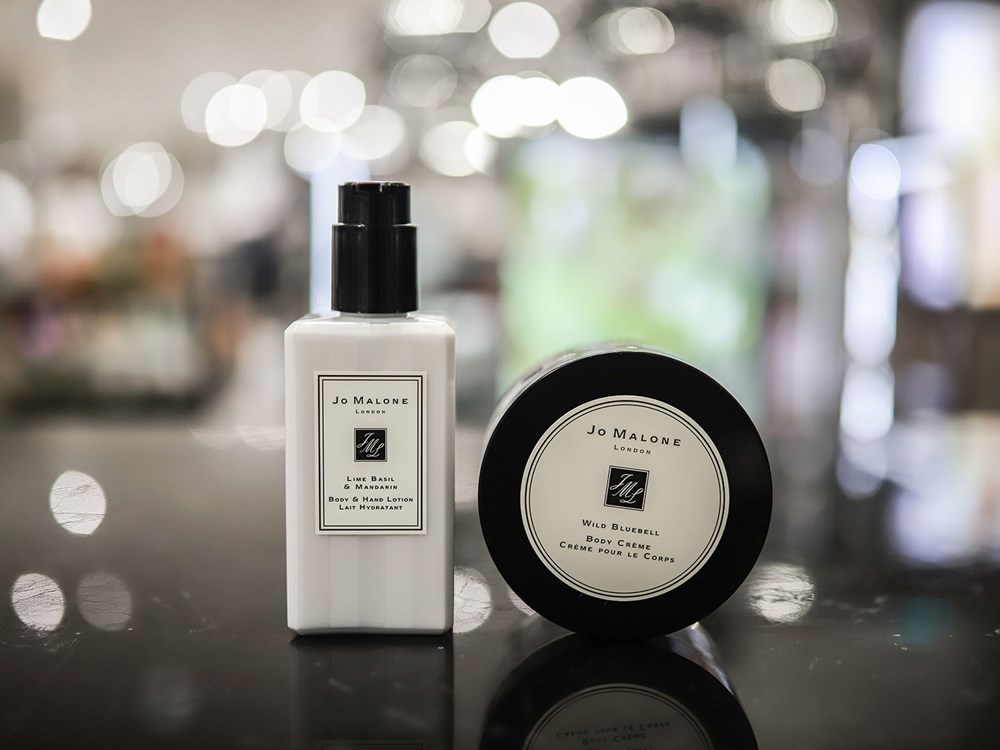 Fragrance Combining Service So You Can Find the Right Scent
For those who don't know what scent to choose or are looking for new scents, Jo Malone London provides a service called "Fragrance Combining". This is where they take 2 different scents of colognes and combine then together in order to get a new, unique scent. The good thing about the colognes being used is that they consist of simple scents that are relatively light. So regardless of whichever cologne you choose to mix, the scent will never be too rich. Even though the brand has guidelines as to which scents go hand-in-hand, you can break convention by choosing your own colognes to mix. Those who want to try new scents can come on over and make use of the services provided at the counter. You are sure to be impressed by whatever new scent that awaits you.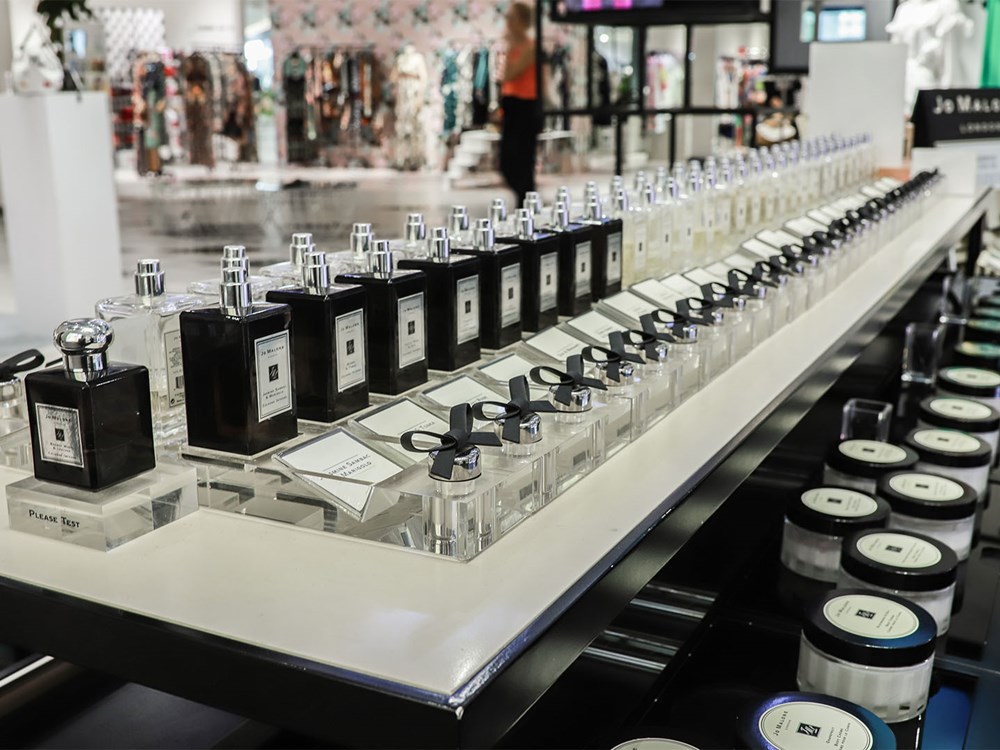 An Unusual Method of Testing Fragrances
The brand has a very iconic method when it comes to testing two fragrances for their "Fragrance Combining" service. They used a specialized piece of paper, called the "Blotting Strip", characterized by its long frame and pointy tips. What they do is spray the cologne of your choosing onto each side of the Blotting Paper and fold the tips outwards so that they are angled at your nostrils. The scent will be easily identified and this is considered to be a clean and convenient process.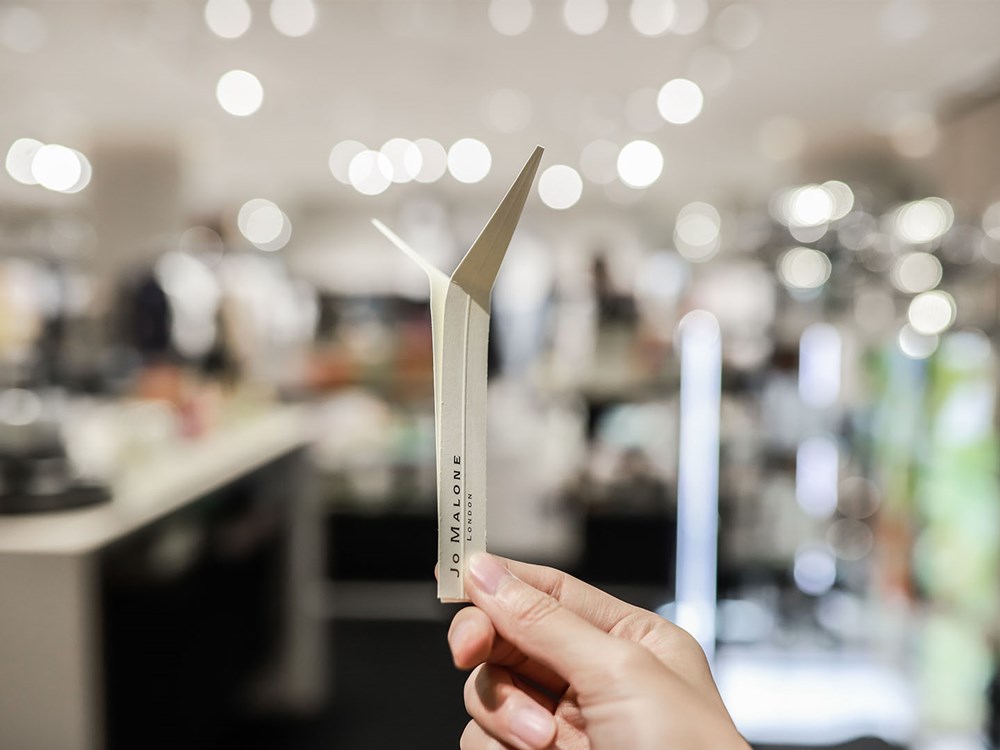 A Gift-Wrapping Service
Another one of the many charms of Jo Malone London, the gift-wrapping service stresses the importance of the customers. It is their goal to impress their customers as much as possible. Regardless of what products you buy… whether you're buying it as a gift or for yourself, the staff will make sure to wrap it up in either a bag or a box. Then they will spray one of their signature scents, such as "Lime Basil & Mandarin" on the packaging and tie it all up with a ribbon to top it off. Every step is meticulous and pays attention to details.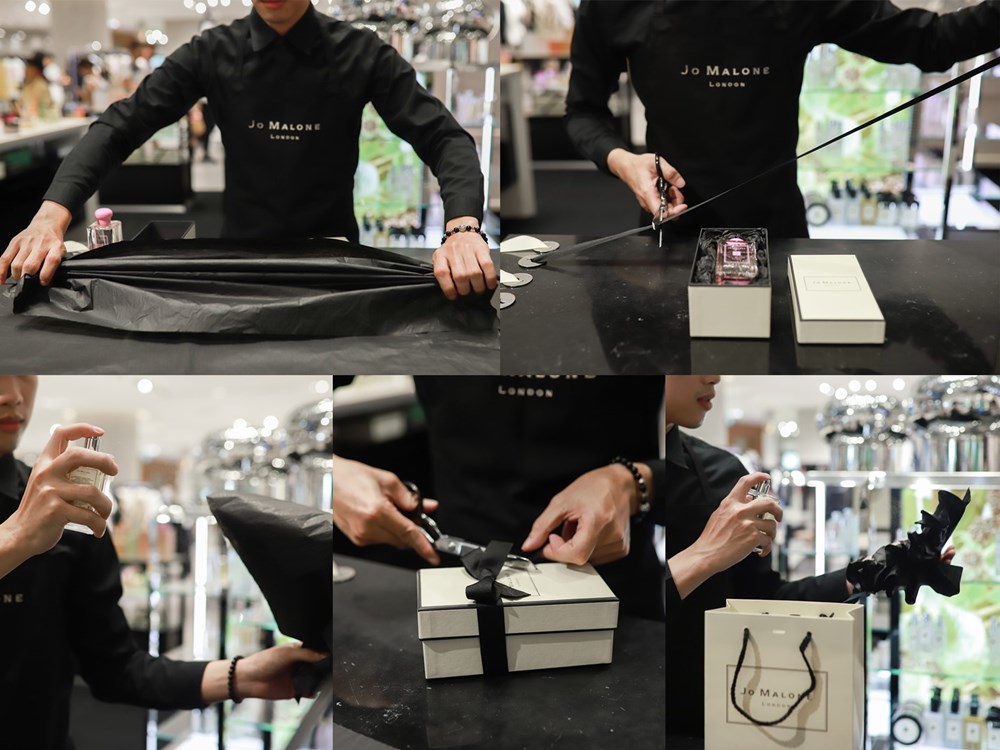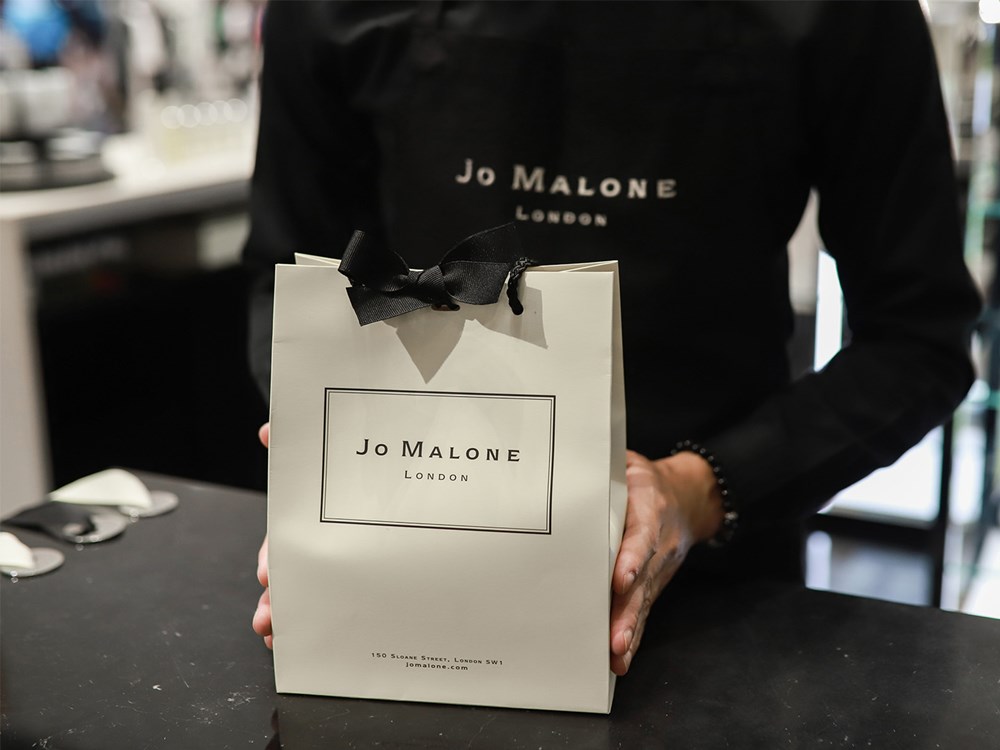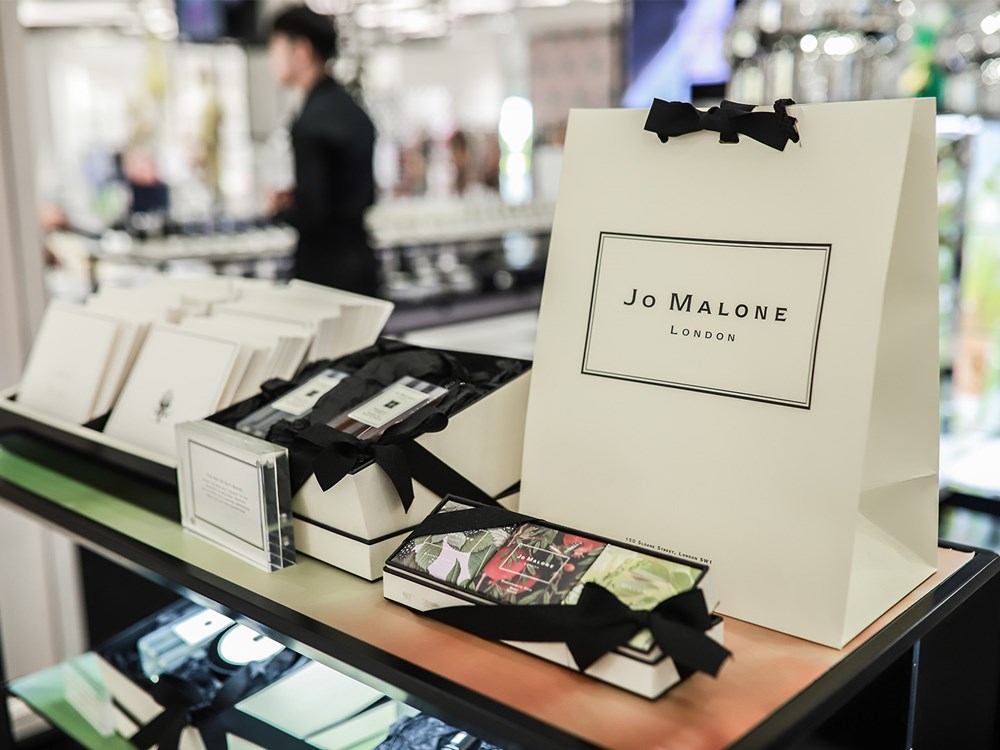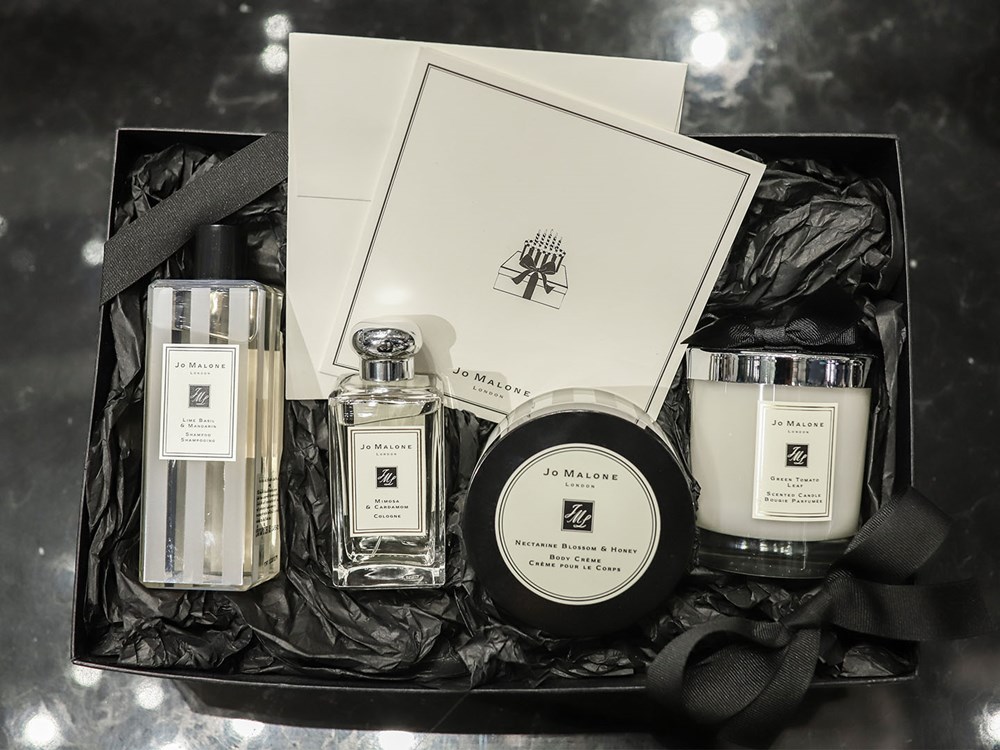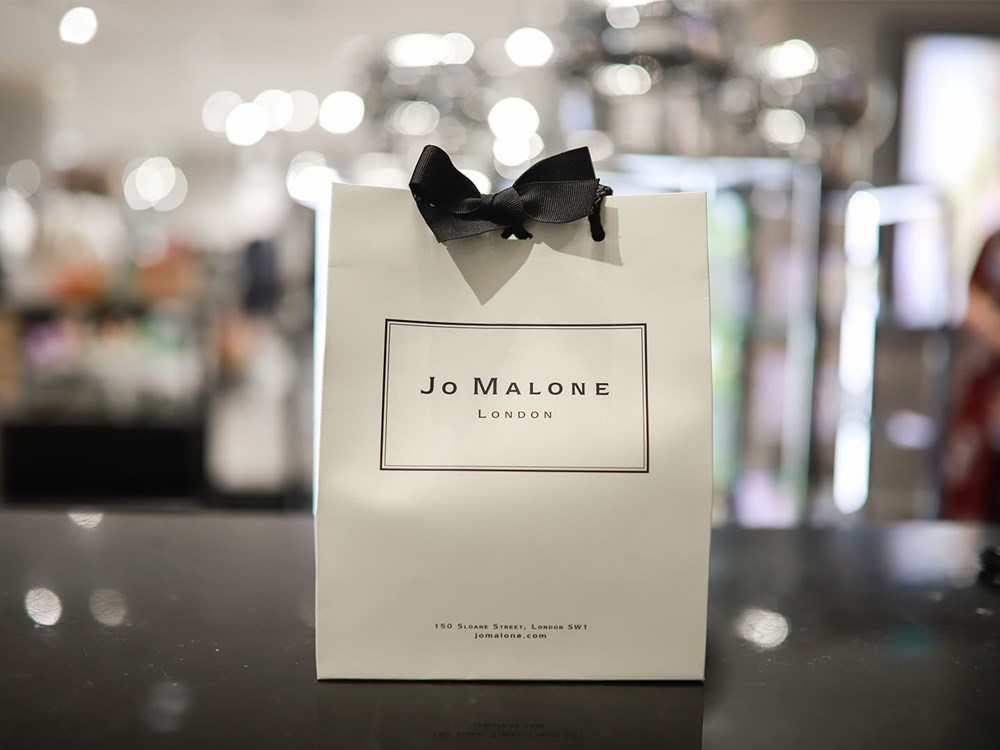 Signature Fragrances for this Season!
These are the top 5 best-selling colognes of all time. For those who've never used Jo Malone London before, the brand recommends these 5 fragrances, each of which has a character of its own. These fragrances include floral, fruity, woody and citrus. The experts will discuss with the customers, providing information and details, until they find a fragrance that the customer likes. Then the staff will bring similar fragrances for the customer to choose from to ensure maximum satisfaction.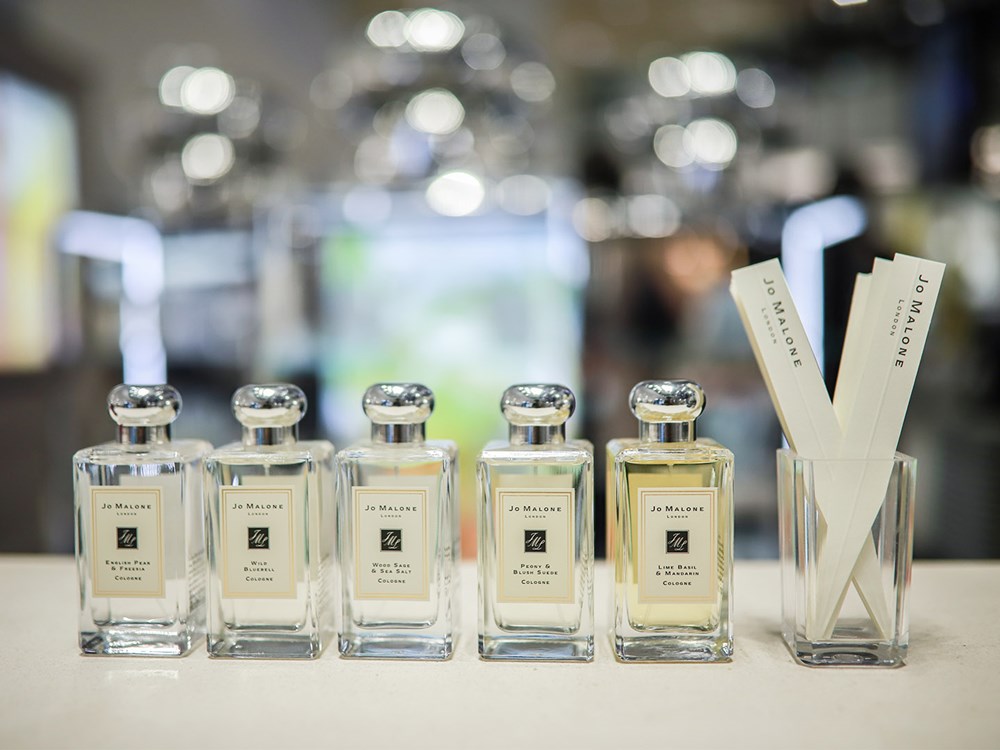 Blossom in Bloom Collection (Cologne 30, 100 ml. 2,700, 5,400 THB)
This is the summer season's exclusive special collection. Its products feature the fragrance of a refreshing variety of flowers. Once sprayed, it'll feel like your body's being surrounded by a wide array of flowers. The best part is that the packaging is bursting with colors and worthy of collecting. This collection consists of best-selling fragrances such as Orange Blossom (orange bottle), Star Magnolia (green bottle), and Silk Blossom (pink bottle). But you better hurry, these products are available in limited quantity.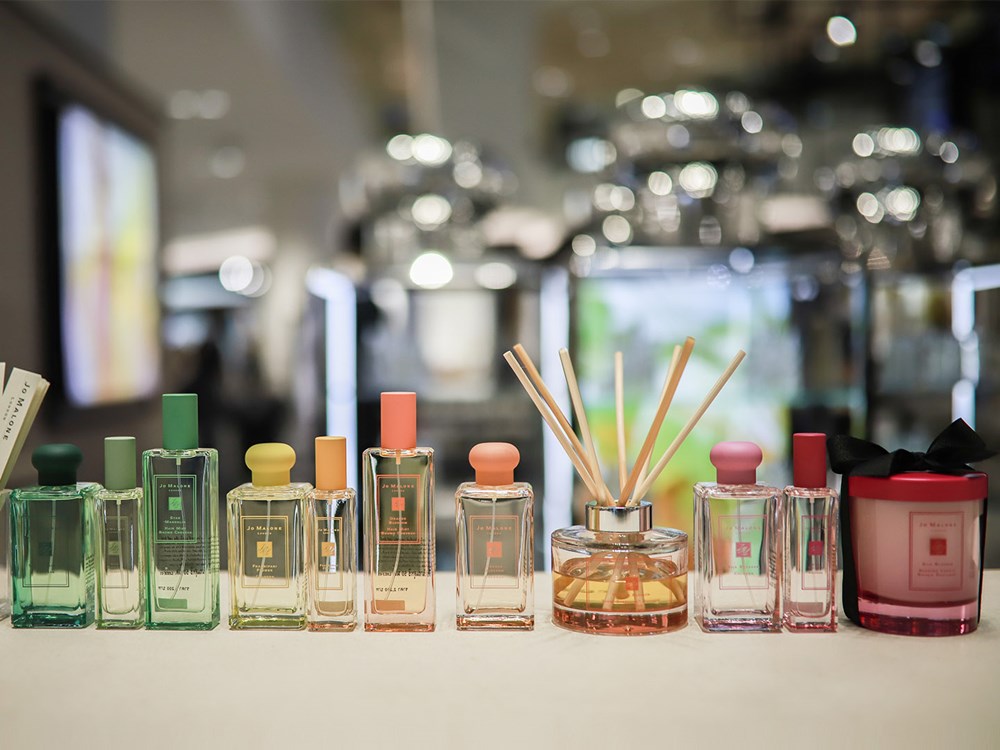 Frangipani Flower Cologne (30 ml. 2,700 THB, 100 ml. 5,400 THB)
A limited edition cologne made only for the summer. It is very suitable for the climate here in Bangkok. This cologne is a mixture of plumeria, jasmine, sandalwood, and lemon. The scent it gives off is refreshing and is akin to sitting amidst a flower garden in the embrace of the wind and warm sunlight.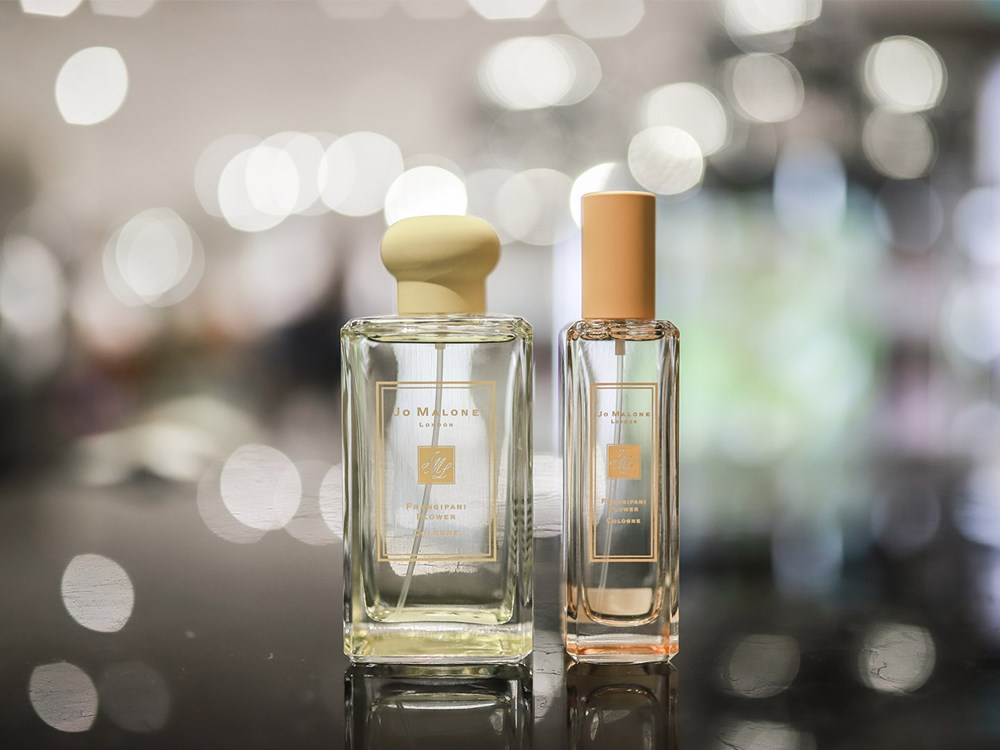 We invite all fragrance enthusiasts to experience a world of wonderful scents and luxurious services at Jo Malone London, G Fl, Siam Discovery.