THE 7 ARTISTS FROM THE PEANUTS COLLECTIVE
Introducing the 7 Artists Behind the Global Artist Collective and Their Inspirations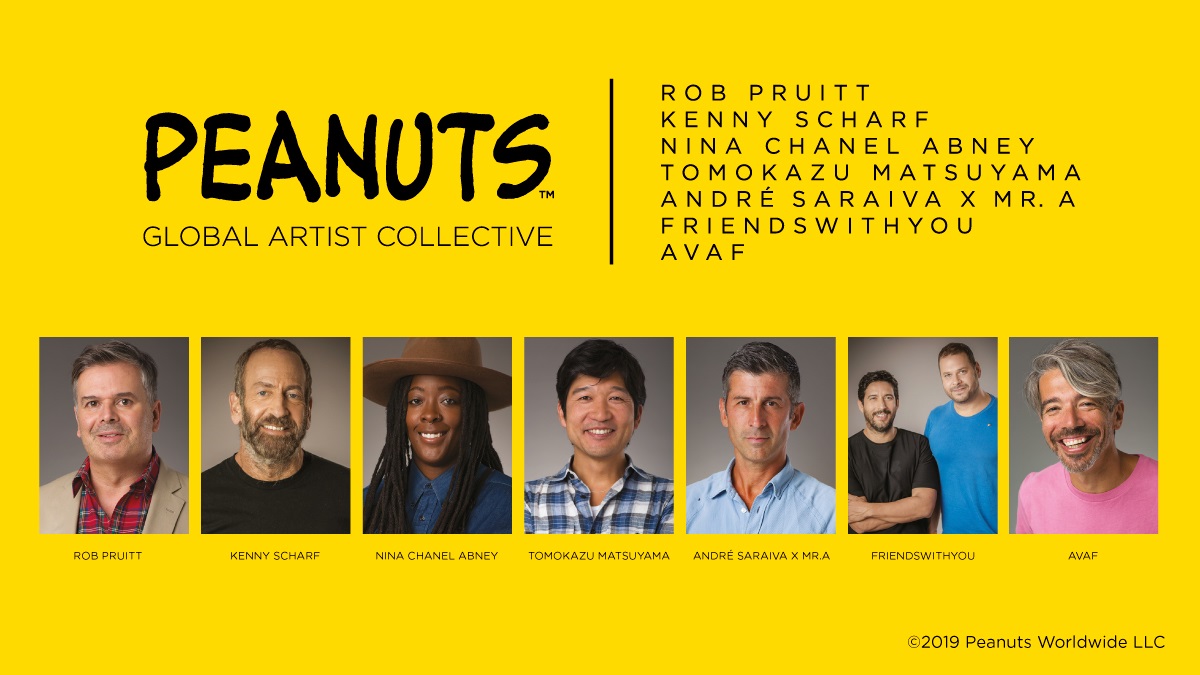 OneSiam proudly invites each and every one to be thrilled and inspired with the world-class event in Thailand which sees the mixing between fun and creativity, as characters from the beloved comic strip "Peanuts" come converging in the heart of Siam with the "Peanuts Global Artist Collective". It's a grand, world-class project where 7 international artists show of their art skills, with the prompt being the "Peanuts" characters". These artists include Rob Pruitt, Tomokazu Matsuyama, Nina Chanel Abney, Kenny Scharf, Friendswithyou, André Saraiva x Mr. A and AVAF. In addition to witnessing the ever-so-exclusive designs, you can also shop for one-of-a-kind "Peanuts"-inspired merchandise and products, as well as participate in a number of enjoyable activities that will flood your heart with happiness. You can do all this from June 11 to June 30, 2019 at Siam Paragon, Siam Center and Siam Discovery.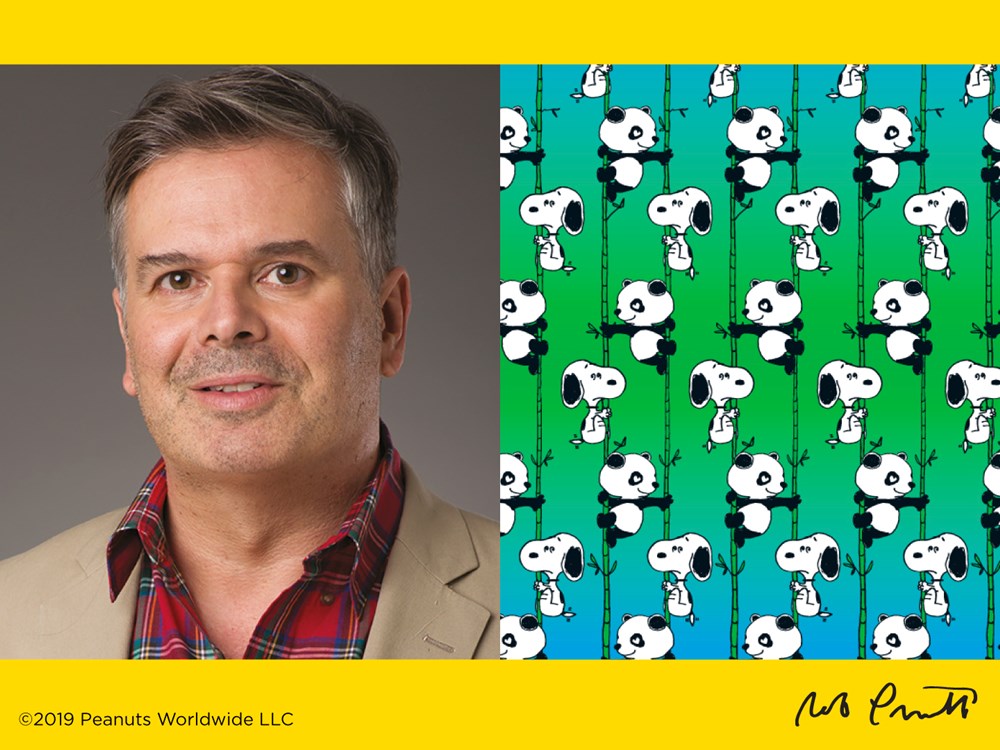 Rob Pruitt
He is an American post-conceptual artist, placing more emphasis on concept rather than aesthetics. Pruitt's work includes sketches, installations, and sculptures. An alumnus of New York's Parsons School of Design, his artwork isn't limited to just one particular style or medium. Instead, he views each piece of his work with complete individuality, having more to do with his personal experiences and life. However, he is best known for his panda paintings and gradient paintings. Pruitt has been in numerous exhibitions and it is a certainty that, at the "Peanuts Global Artist Collective", we will surely be seeing some of his pandas hanging out with the beloved Snoopy. The 55-year-old artist revealed the inspiration for his participation in the "Global Artist Collective" to be his fondness for the comic strip ever since he was a kid. "In fact, I think I taught myself how to draw by copying Peanuts characters and strips over and over, especially the details," recalls Pruitt. His favorite characters are Peppermint Patty and Charlie Brown. Rob's fondest childhood memories regarding "Peanuts" include Vince Guaraldi's theme music for the Peanuts Christmas TV special and his Snoopy lunchbox which he used in first grade.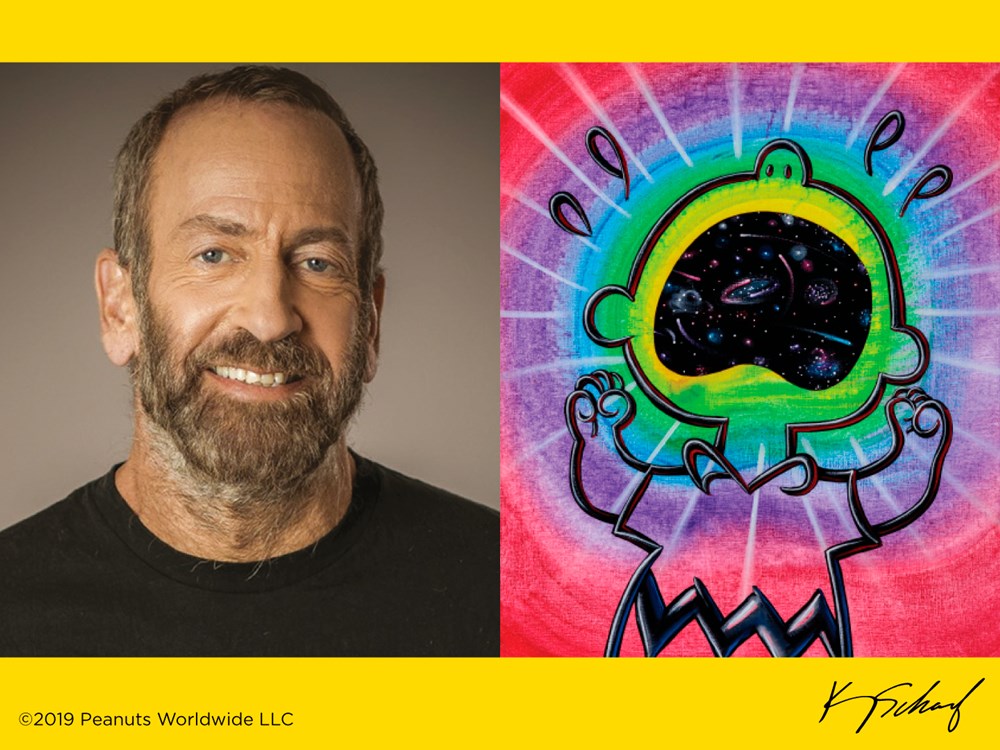 Kenny Scharf
This American artist is a sketch and installment specialist. His powerful works just seem to ooze with visually creative ideas, most of them taking inspiration from pop culture and comics. For the past 30 years, Mr. Scharf has always strived "to produce the best work possible every time." Through his work, Kenny Scharf aims to reach beyond the boundaries set by fine art and connect with popular culture. The 60-year-old artist believes that it is an artist's social responsibility to engage others in a thought process that brings art into everyday life, thereby enhancing the quality of everyday experiences. Even though his artistic attitude is serious to some extent, there is also some humor concealed within his work. His love of "Peanuts" ultimately inspired him to partake in the "Peanuts Global Artist Collective" projective. As a child, Scharf identified most with Charlie Brown and claims to have had a next-door neighbor like Lucy Van Pelt.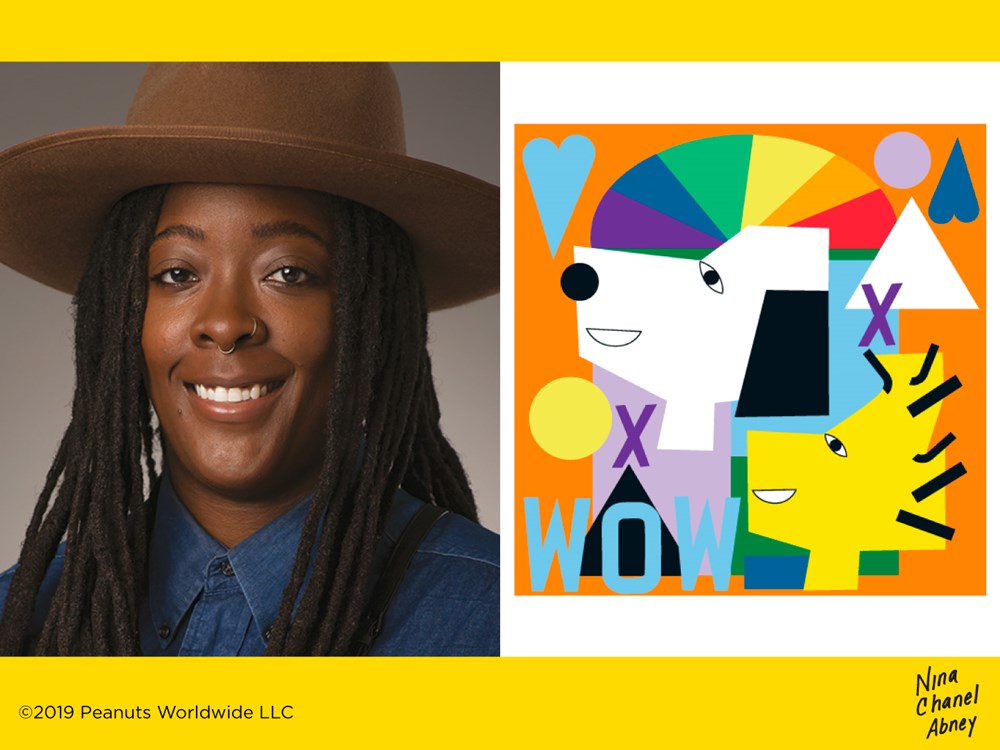 Nina Chanel Abney
The Chicago native blends representation and abstraction in her artwork. This helps to keep up with the pace of contemporary culture. Abney isn't one to shy away when it comes to talking about race, celebrity, religion, politics, sex, and art history. Her work makes use of symbols and bright colors in order to make it easier for people to connect with it and make their own interpretations, relying on both playfulness and seriousness. The 36-year-old artist cited her fondness of the "Peanuts" television shows, especially "Race for Your Life, Charlie Brown", as a child as a contributing factor in her joining the "Peanuts Global Artist Collective" project. She sees the project as an opportunity to filter "Peanuts" through her own creative point of view. "In addition to watching 'A Charlie Brown Christmas' every year for pretty much my entire childhood, my favorite memory of Peanuts is my mom buying me a Snoopy sheet set for my bed," recalls Abney.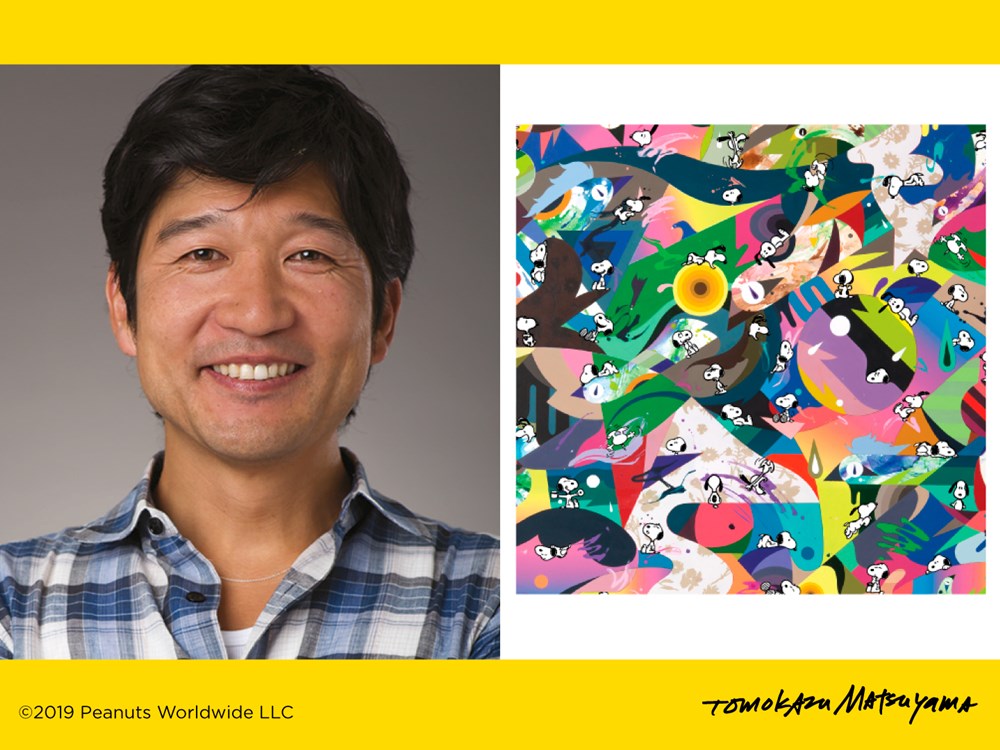 Tomokazu Matsuyama
This Japanese artist is currently based in New York. He received a Master of Fine Arts in Communications Design from Pratt Institute. Matsuyama's work is reflective of his multi-cultural background (Japanese and American), in which he blends together both Eastern and Western aesthetics. His art draws influences from Edo- and Meiji-period Japanese art, classical Roman art, classical Greek art, French Renaissance painting, post-war contemporary art, and the visual language of global, popular culture as embodied by mass media. To him, the "Peanuts Global Artist Collective" is perhaps one of the most fun yet challenging projects he's been involved with. His fondest memory of Peanuts was when Charlie Brown and Snoopy visited Charles M. Schulz's studio in Santa Rosa, California.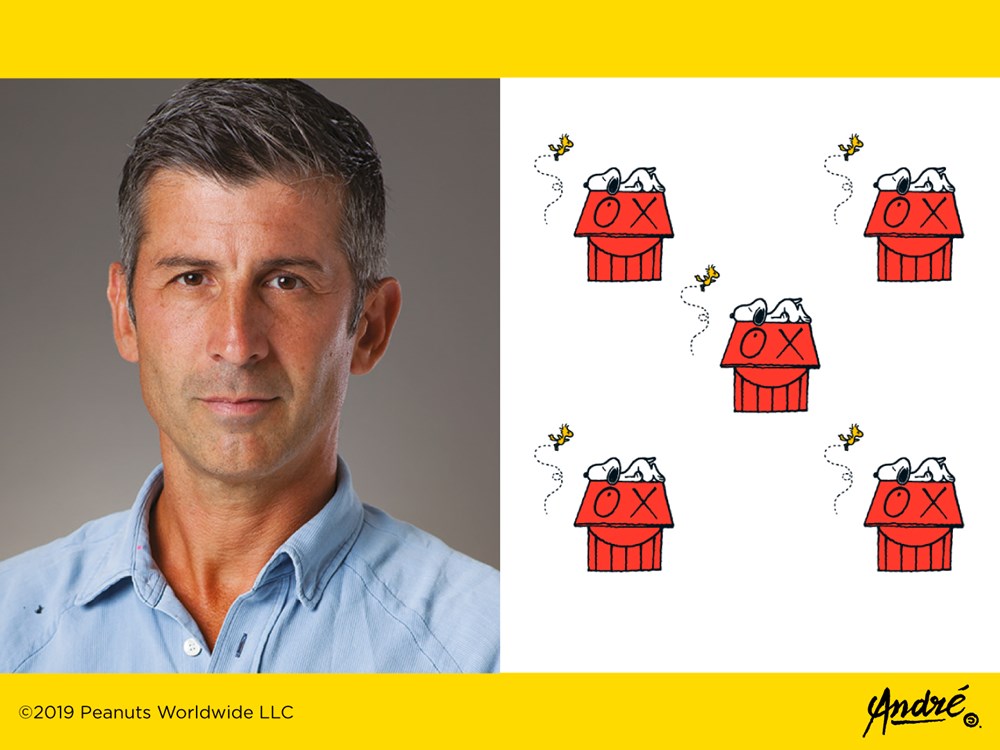 André Saraiva x Mr. A
André Saraiva first made his mark on the world via graffiti. Born in Sweden, Saraiva grew up in the outskirts of Paris, where he moved to at the age of 10, and left his name on the neighborhood's walls as a way of letting the people know of his existence. He started drawing graffiti at 13. At 18, Mr. A (Saraiva's artistic alter ego) would win a graffiti competition. His works have been shown in museums and contemporary art galleries around the world. He is now an established hotelier, restaurateur, and nightlife pioneer. However, that hasn't stopped him from partaking in graffiti. Speaking of his involvement with the "Peanuts Global Artist Collective", Saraiva said he'd always been a big Charles M. Schulz fan, as well as of the Peanuts characters. They've been a huge inspiration to his works. While he has been quite fond of all the Peanuts characters, he is especially fond of Linus Van Pelt and his blanket, claiming that Linus reminds him of himself when he was younger. "I always wish that I could have a Snoopy dog and a Woodstock bird," says Saraiva.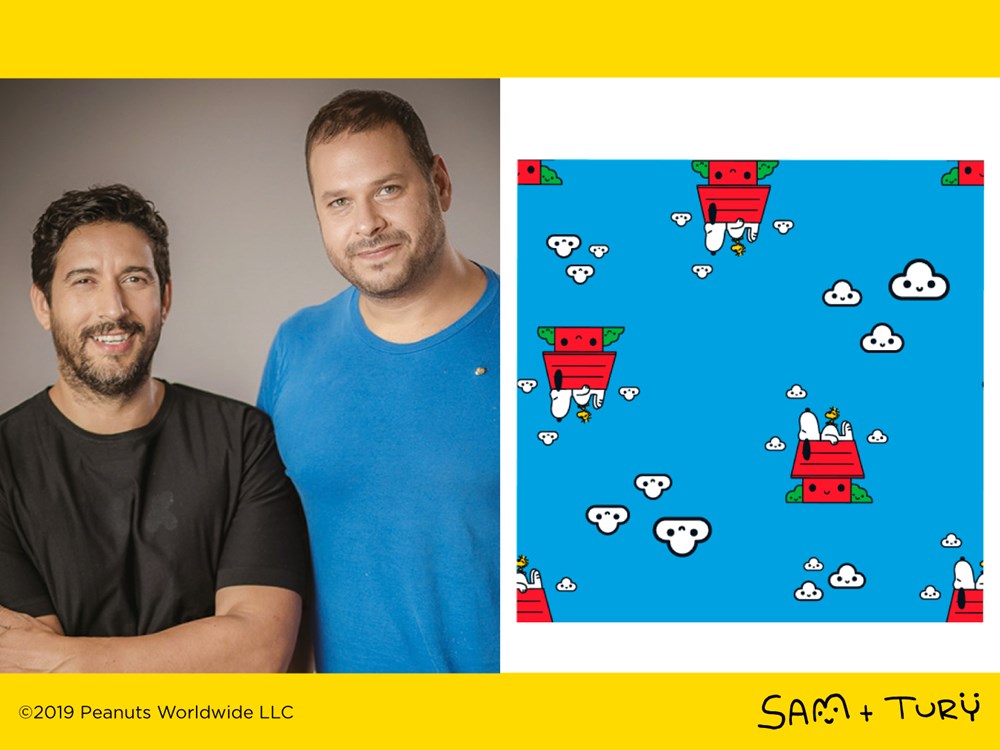 FriendsWithYou
FriendsWithYou is an artistic duo consisting of Samuel Borkson and Arturo Sandoval III, who've worked together since 2002 with the purpose of spreading the positive message of Magic Luck and Friendship. They specialize in immersive installations and interactive artworks, inviting viewers to reconnect with and reinterpret their lives through communal experiences. Their mediums of work include painting, sculpture, large-scale experiential installations, live performances, virtual reality, and animation. Making use of the healing arts, modern rituals, animism, and unified symbols, their work is meant to prompt a wide spectrum of untapped emotions, from playfulness to self-reflection, enabling both personal and shared experiences. FriendsWithYou's mission is to cultivate moments of spiritual awareness and powerful, joyous interactions.
Asked about their involvement in the Peanuts project, the artists said that they had always been interested in using popular and culture relevant visual language to disseminate an optimistic and empowering world outlook. "Given the opportunity to use the Peanuts language, we were more than ecstatic," they said. They believe that art should be accessible to all and Sparky (Charles M. Schulz's childhood dog) made a big advancement on those grounds, tackling very deep and emotional material in a very accessible language.
Borkson feels that Peanuts is something that goes beyond words. TV specials like "A Charlie Brown Christmas" and "It's the Great Pumpkin, Charlie Brown!" are such amazing moments to him. In fact, all the music from Peanuts has had an effect on him. Linus and Pigpen are also his favorite characters. For Sandoval, who grew up in communist Cuba, the first time he watched Peanuts was the Christmas TV special. He aspired to live like the characters on the show. In short, it had a strong impact on his life growing up. As for his favorite character, it was none other than Snoopy.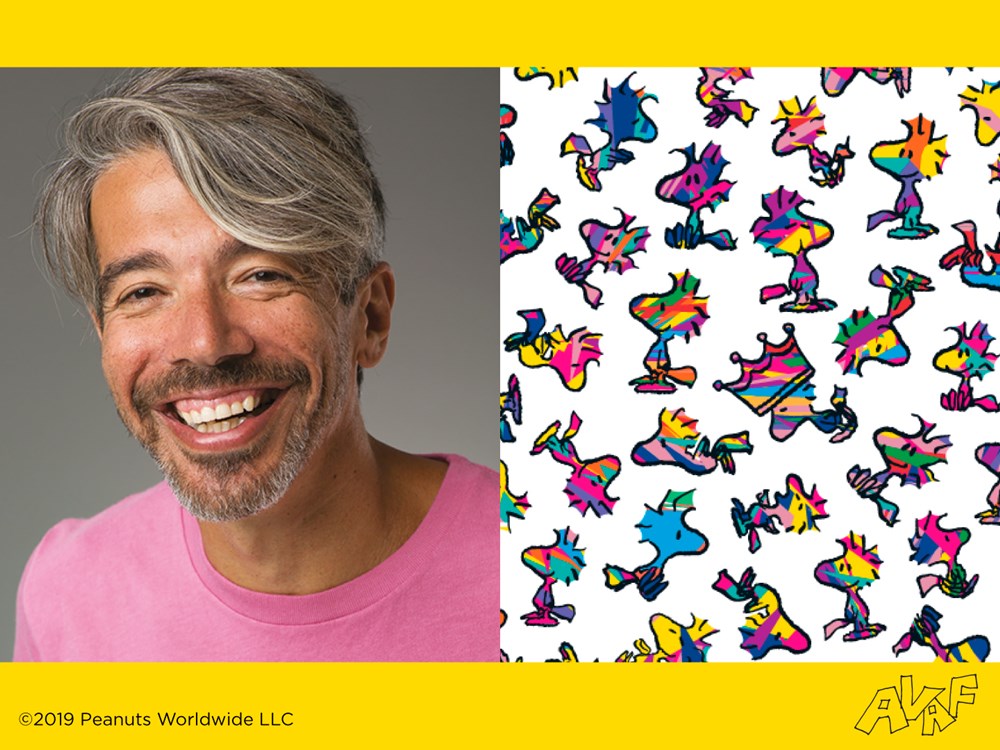 AVAF
Assume Vivid Astro Focus (AVAF) is the pseudonym of the artistic duo consisting of Brazilian artist Eli Sudbrack and Paris-based artist Christophe Hamaide Pierson. Depending on the projects, the two artists will work together as AVAF. AVAF's work spans many mediums, including painting, drawing, installations, video, sculpture, neons, wallpaper, and decals. The messages behind their work encompasses gender, politics, and cultural codes. Eli cited Peanuts' massive presence throughout his childhood as the main source inspiration for his involvement in the "Peanuts Global Artist Collective" project. "For me it was an honor to work with the Peanuts characters," said Sudbrack. His two favorite characters are Peppermint Patty and Snoopy. Eli Sudbrack also had a dog growing up, whom he also named Snoopy.

Be prepared for the thrills and inspirations provided by the unique, creative artwork and open yourself up to a new shopping experience with Peanuts-inspired products right now at the "Peanuts Global Artist Collective", the first time ever in Thailand at Siam Paragon, Siam Center and Siam Discovery.