Magnificent Celebration to Charm You with Happiness
Delightful moments for everyone at the destination of extraordinary experiences right in the heart of the city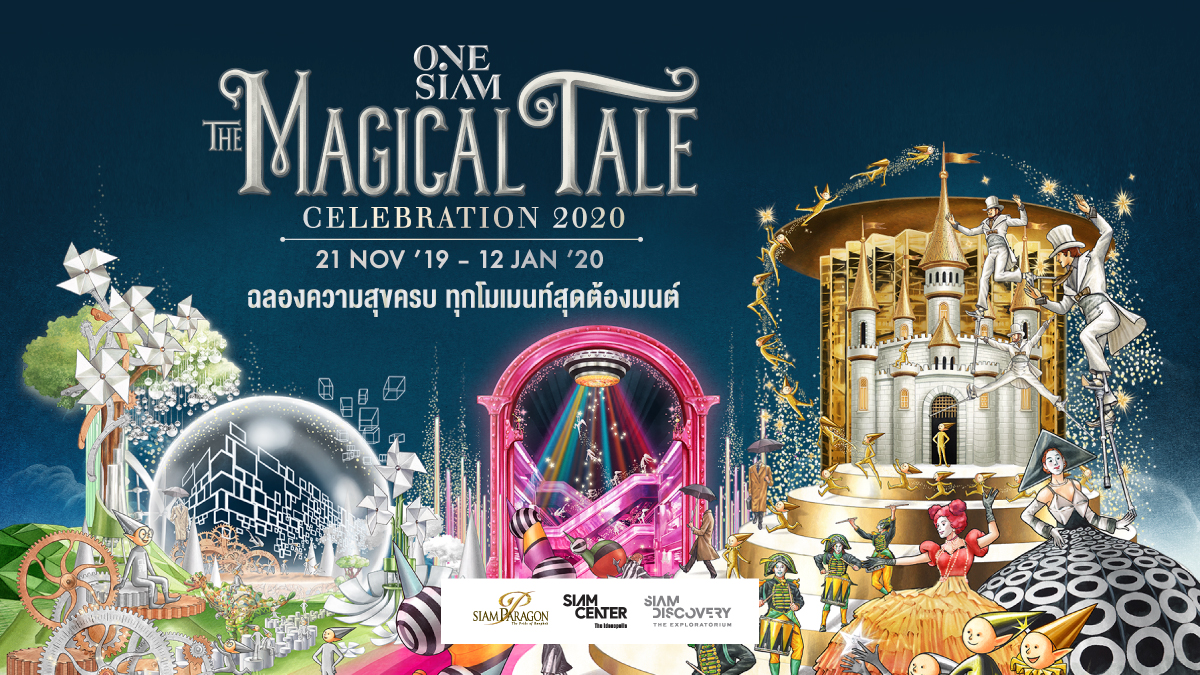 Experience a wonderful fairytale festivity with OneSiam The Magical Tale Celebration 2020. The fantasy event of the year brings you all magnificent fantasticalness, originality, and imagination. Your happiness will be celebrated with the magical moments, the marvelous event, the world-class performances, and the extraordinary experiences, right here at Siam Paragon, Siam Center, and Siam Discovery from November 21, 2019 – January 12, 2020.

Siam Paragon World Magical Celebrations
Celebrate happiness festive and world-class fantastical experiences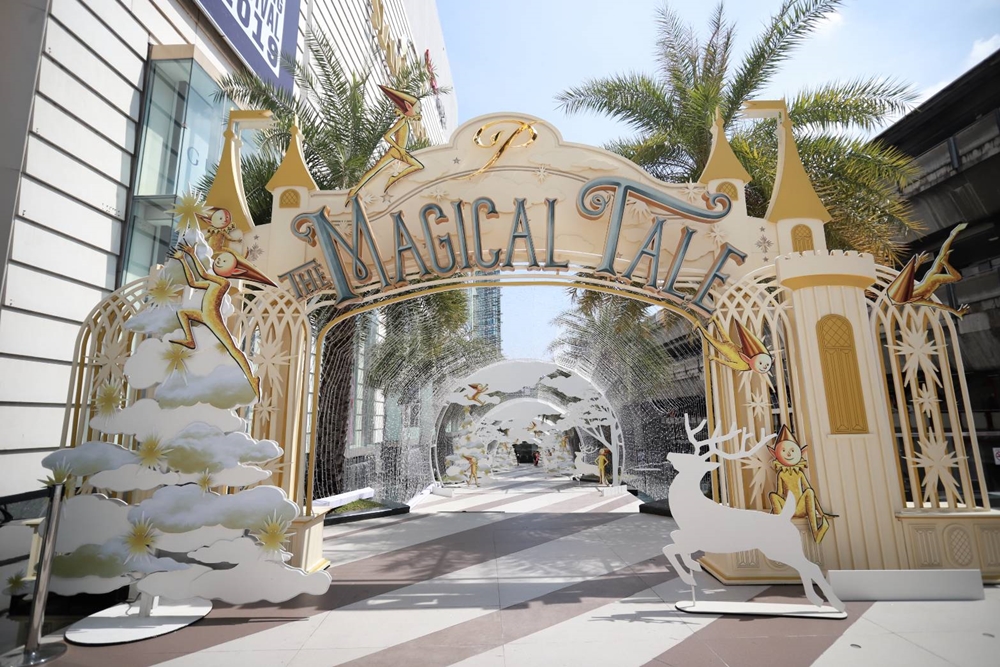 World-Class Magical Shopping Night, Nov 30, 2019
The celebration festive begins with the marvelous shopping event, Black Saturday. Special discounts, exceptional promotions, and several privileges in the vibrant atmosphere are waiting for you on this Saturday, November 30 only. This night will cease your shopping time at Siam Paragon in such a way that you cannot miss! A variety of world-famous brands, shops, and department stores will create the shopping phenomenon for the year end together!!
Can't-Miss Highlights! Purchase of 10,000 baht at the shopping mall, receive Siam Gift Card valued 5,000.-*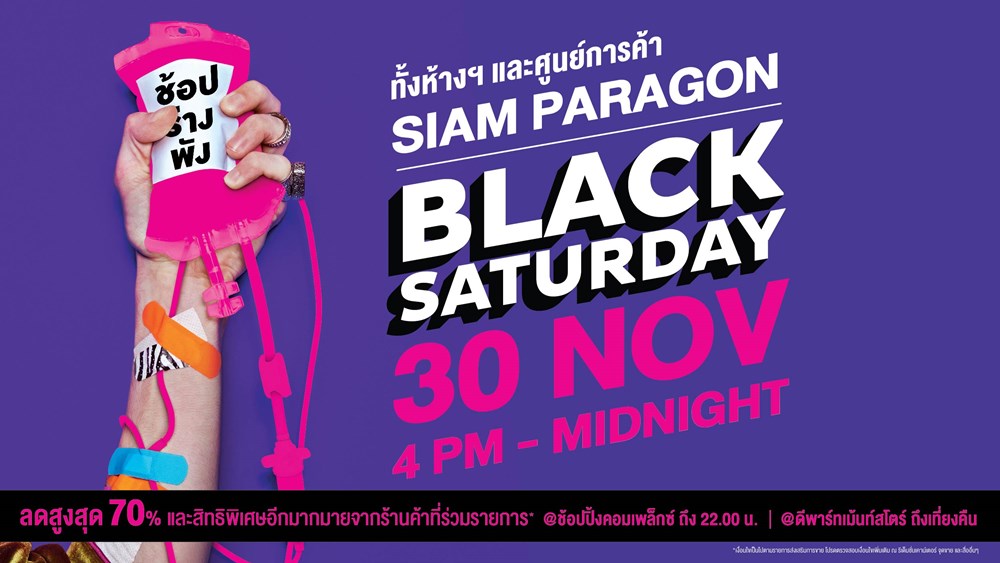 Royal Project Gastronomy Festival, Dec 5-31, 2019
Celebrate the happiness festival with good health brought to you by supreme ingredients from the Royal Project. This year's focus is on the protein from Bresse chicken, black-bone chicken, sturgeons, rainbow trouts, crayfish, and high-quality tea. Over 100 signature dishes are created by 37 leading restaurants at Siam Paragon. You can also shop for a basket full of presents from the Royal Project. (Delicious menu can be found at https://bit.ly/37G01B6)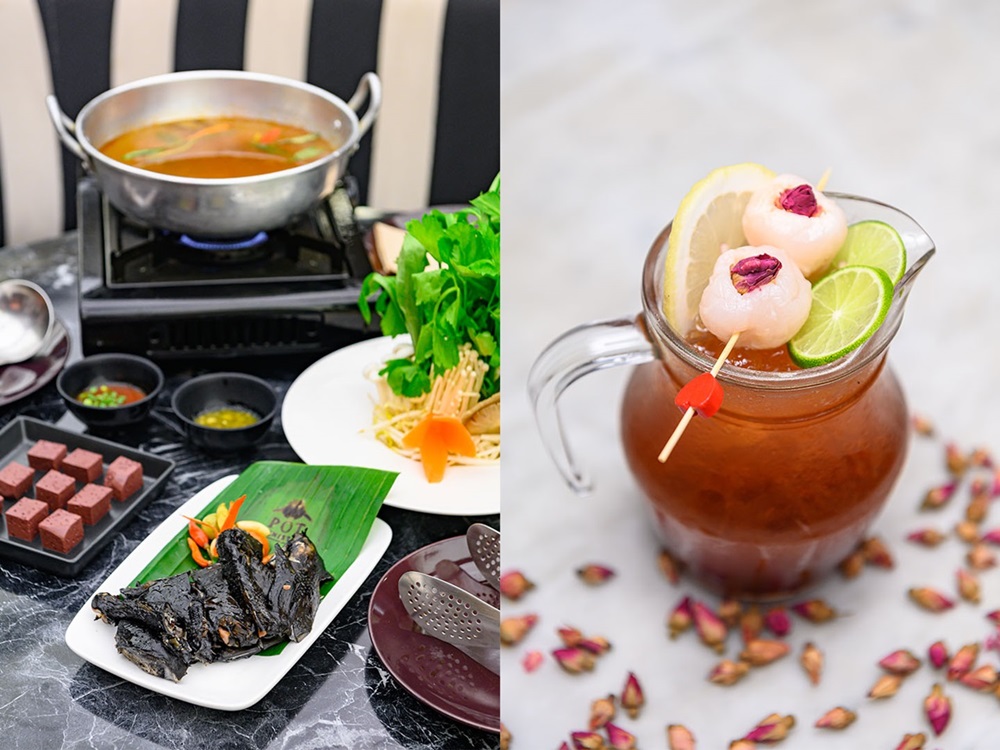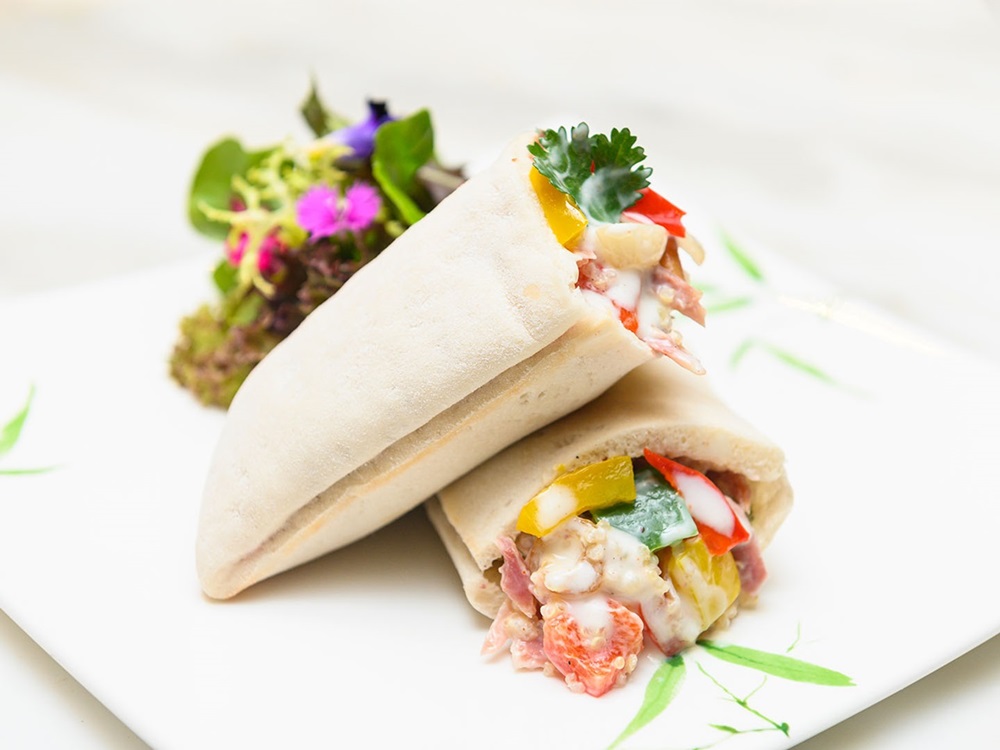 World Magical Entertainments, Dec 6-31, 2019 at Parc Paragon
All entertainments from around the globe are presented here to bring you close-up pleasure. The magic and amazement are here all through the festive free of charge.
- World Balloon Carnival, Dec 6-10
The grand balloon street show of Plasticiens Volants from France creates the exclusive event for Siam Paragon with The Quest of Adventure in the World of Magical Tales.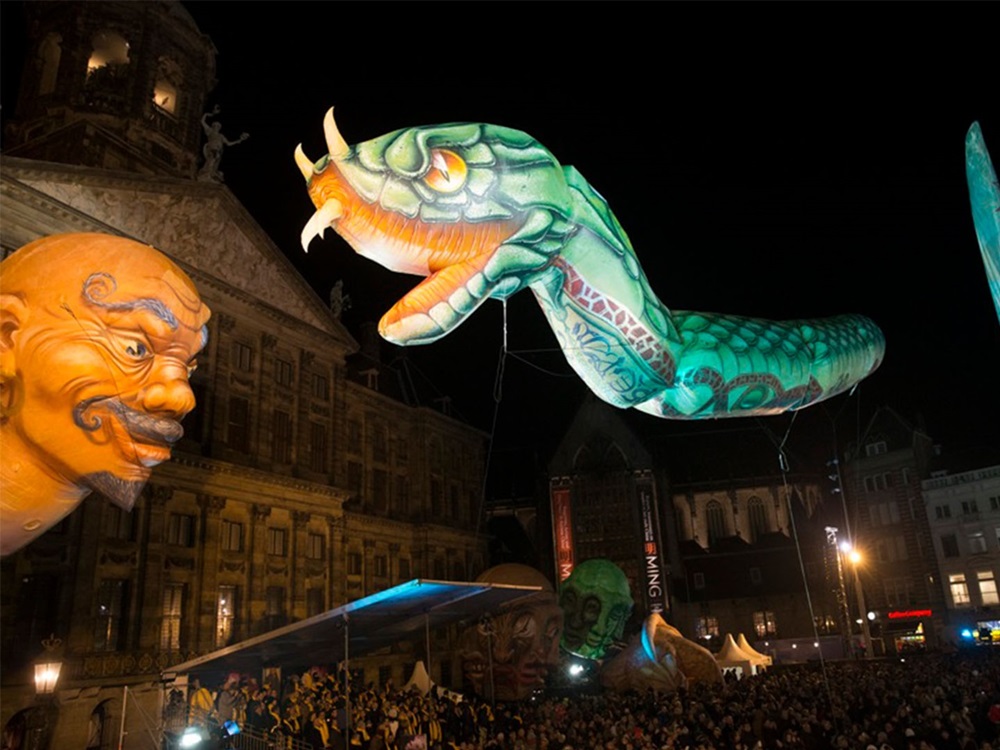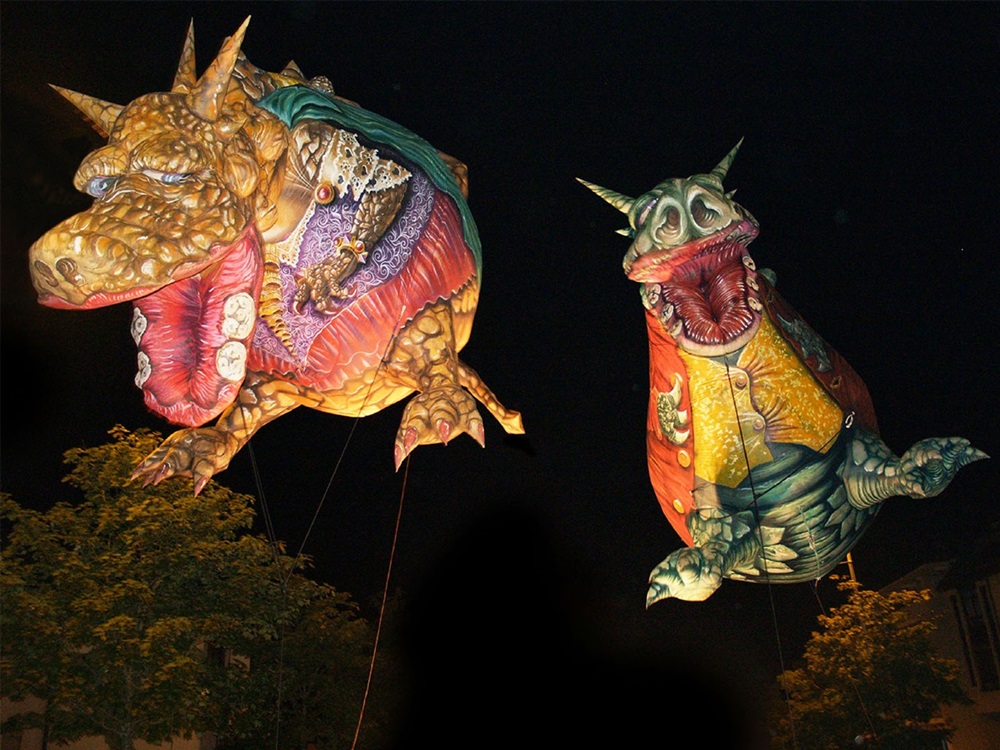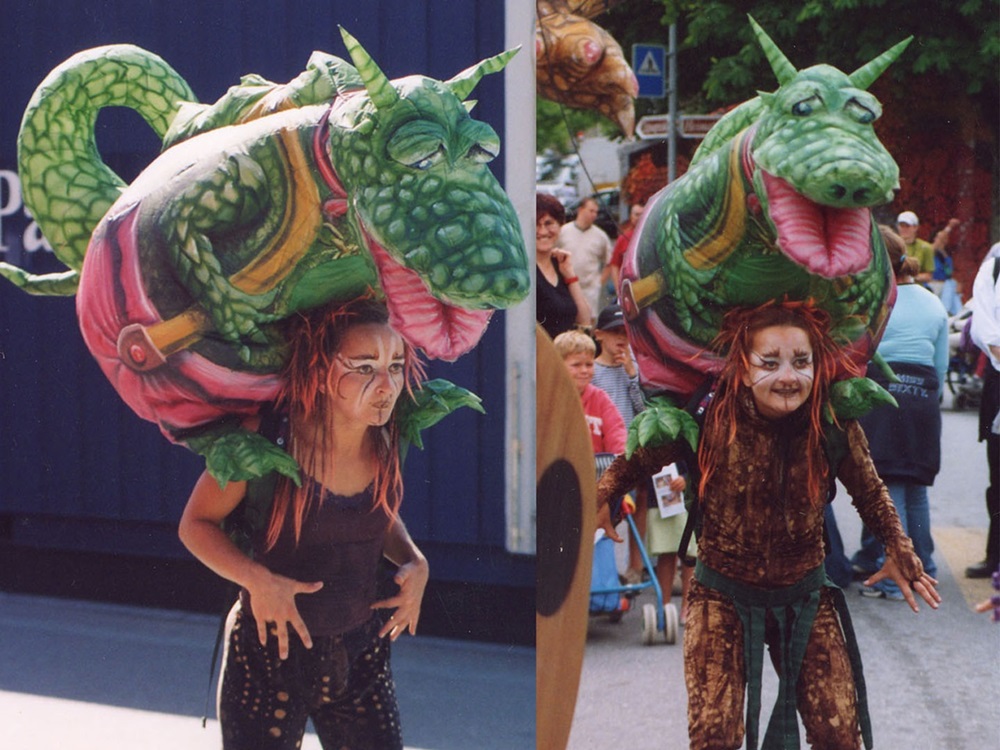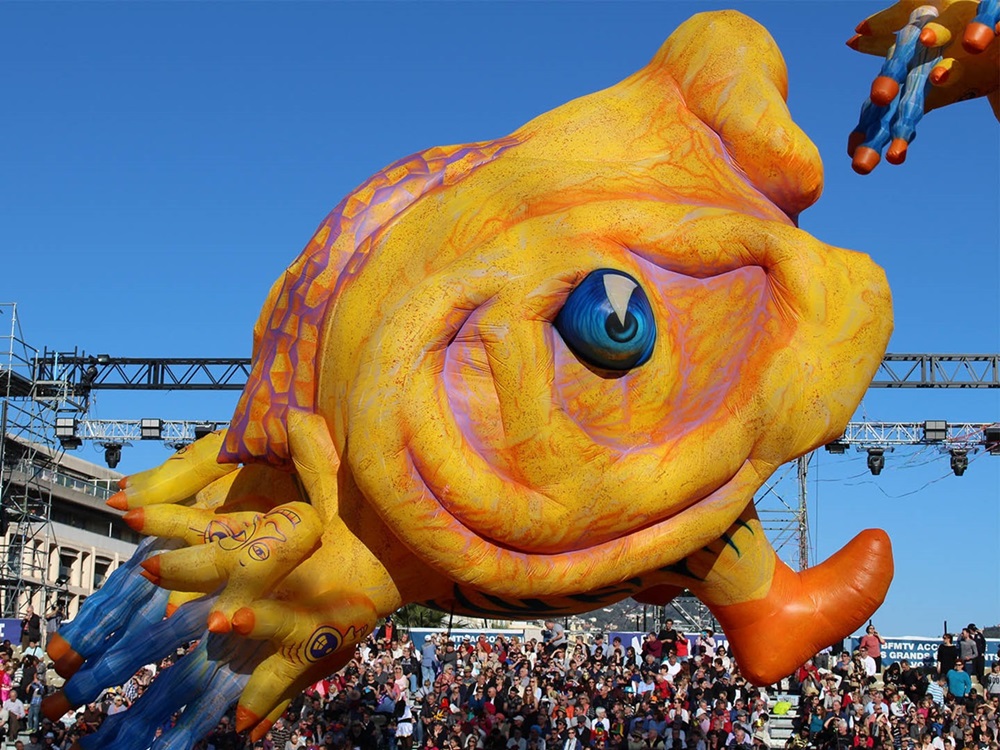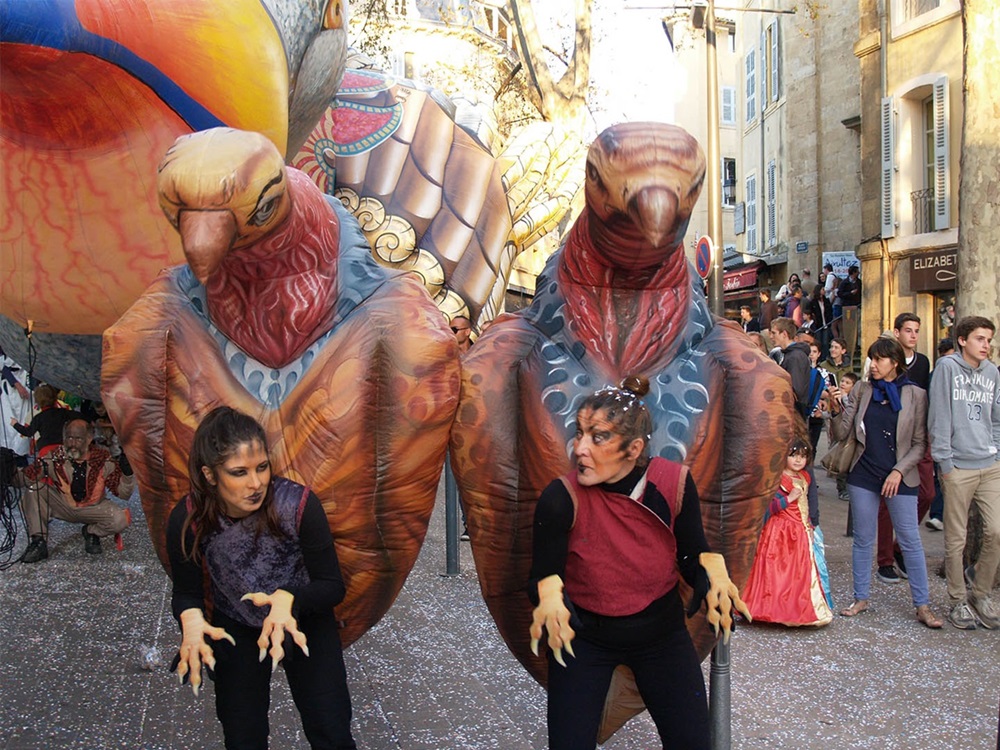 - Magical Christmas Celebration, from Today onwards
Be dazzled with the high-fashion Christmas tree from Dior, at Jewel Zone, M Floor, with choral music and a special gift-wrapping service.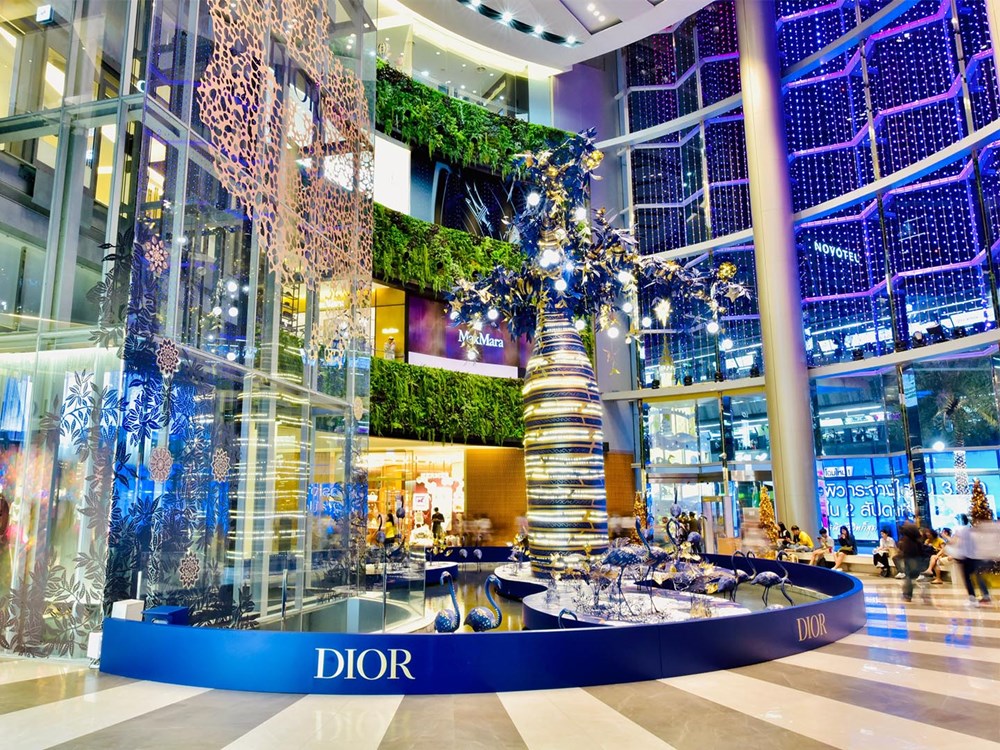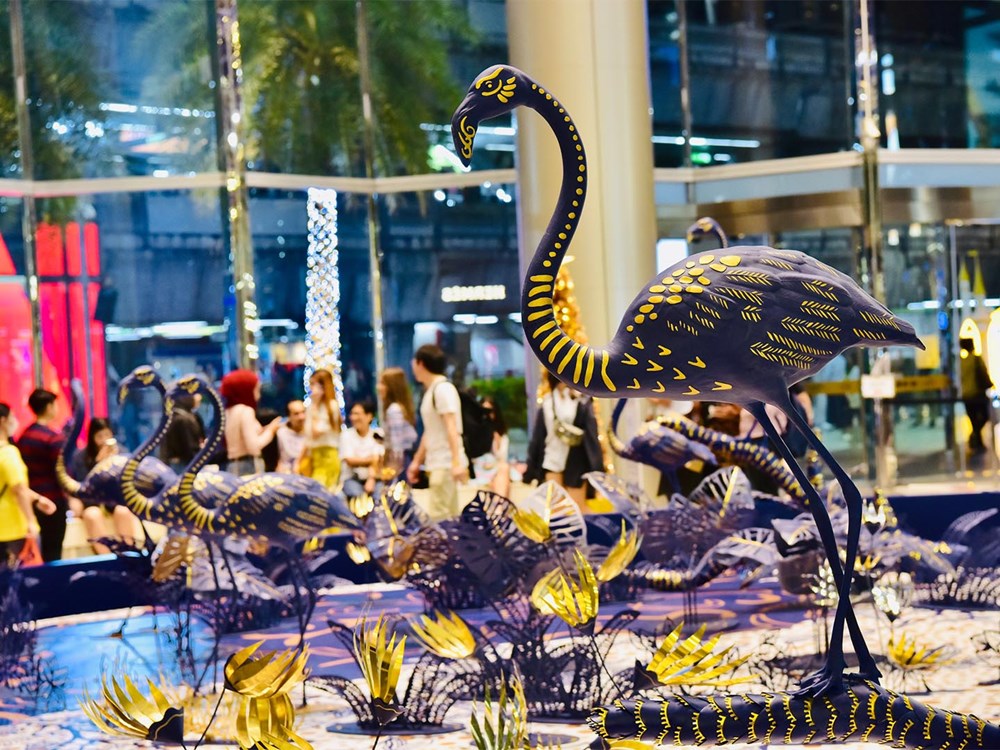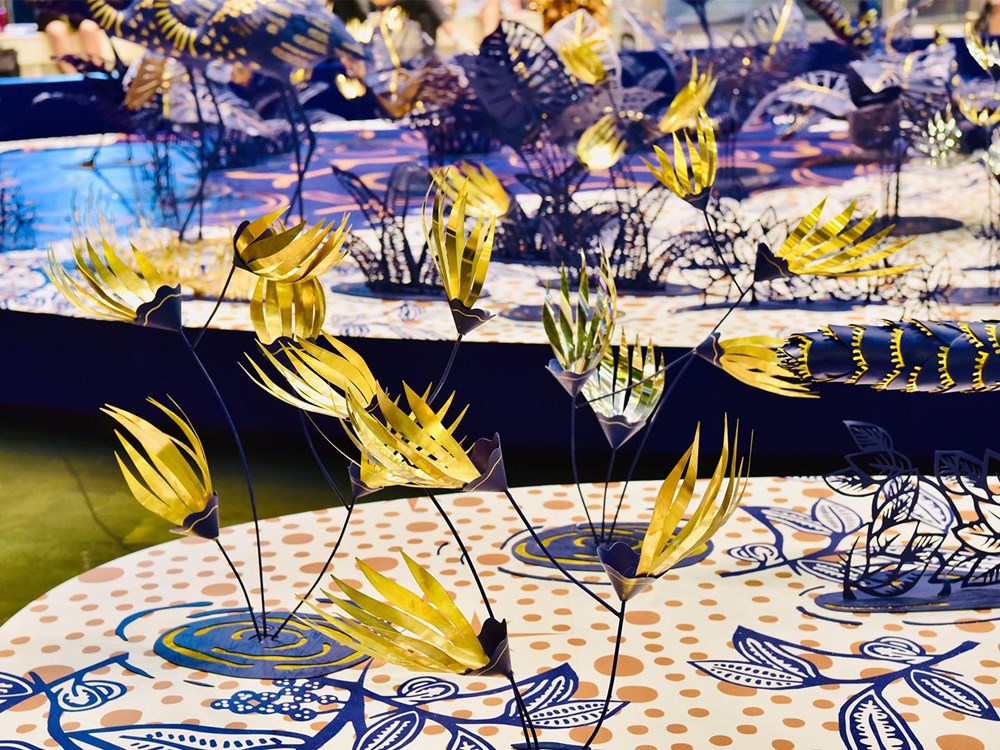 - World Street Shows, Dec 17-31, 2019
Street shows from all over the planet are presented daily, twice a day. Picto Facto from France with Image Blowers will bring back your childhood fantasies. Headless Men will stun you with awe. Divas & Tambours integrates world-famous artists' works. Compagnia LA FABIOLA is the liveliest puppet show from Italy. Gueule d'Ours leads a big bear troop controlled by professional artists that will sing and dance with you. And Traps will make the dinosaurs invade Siam Paragon.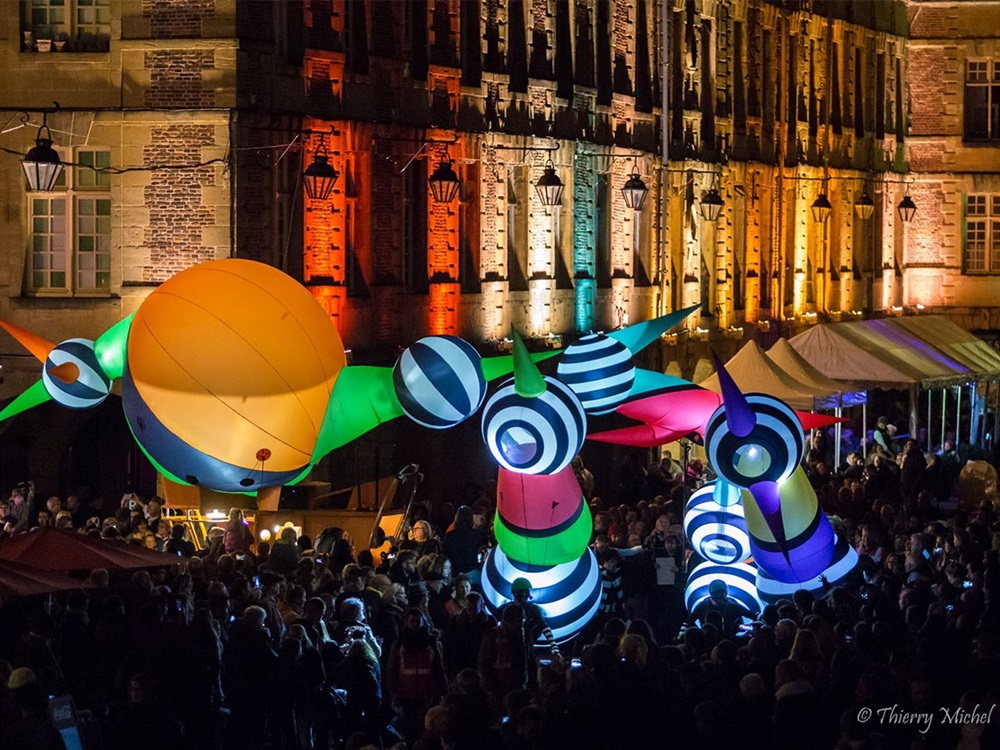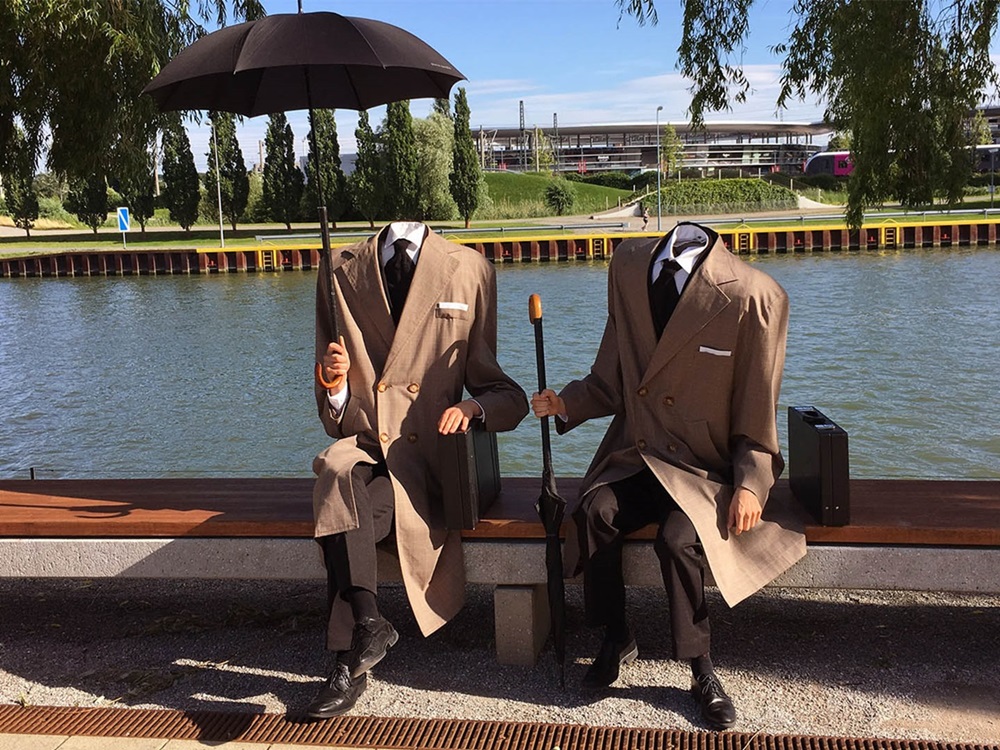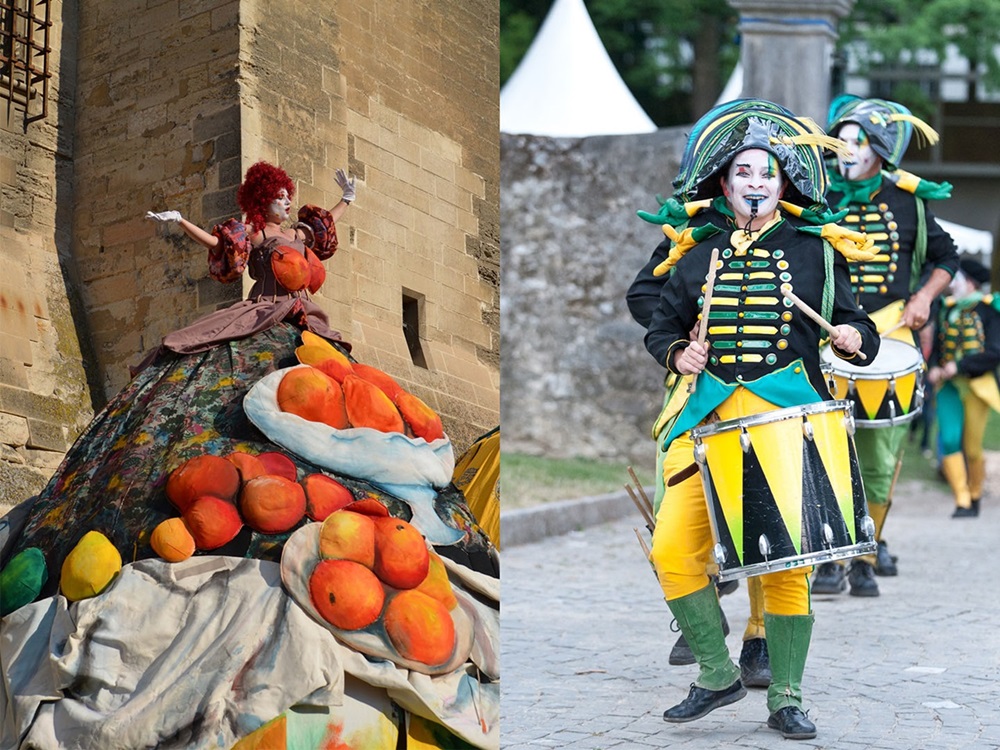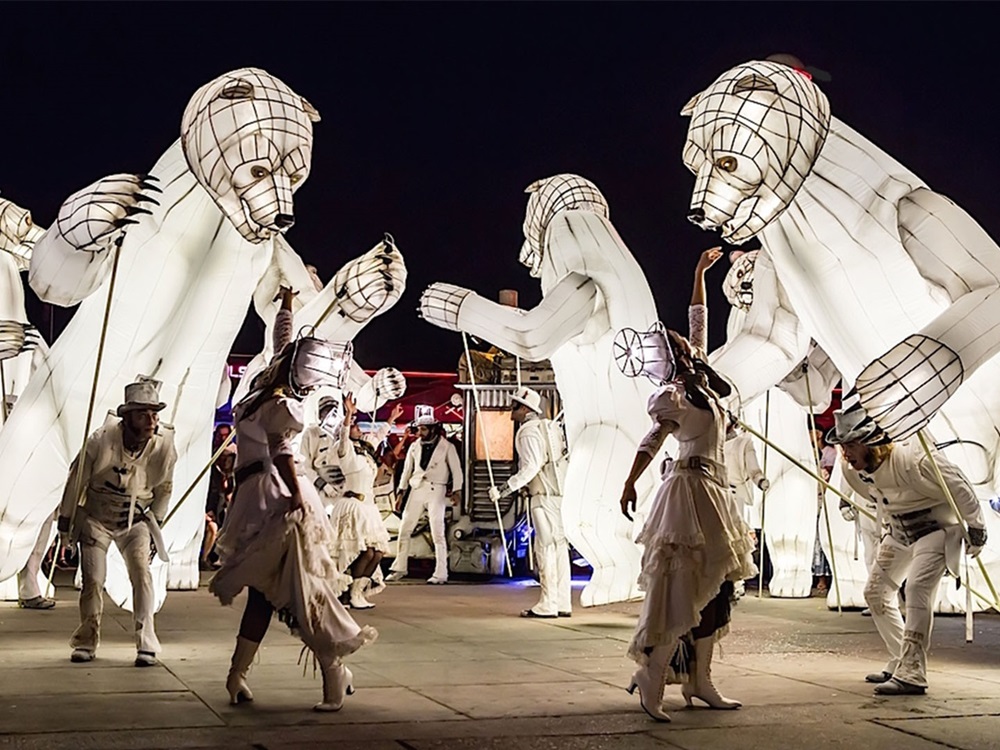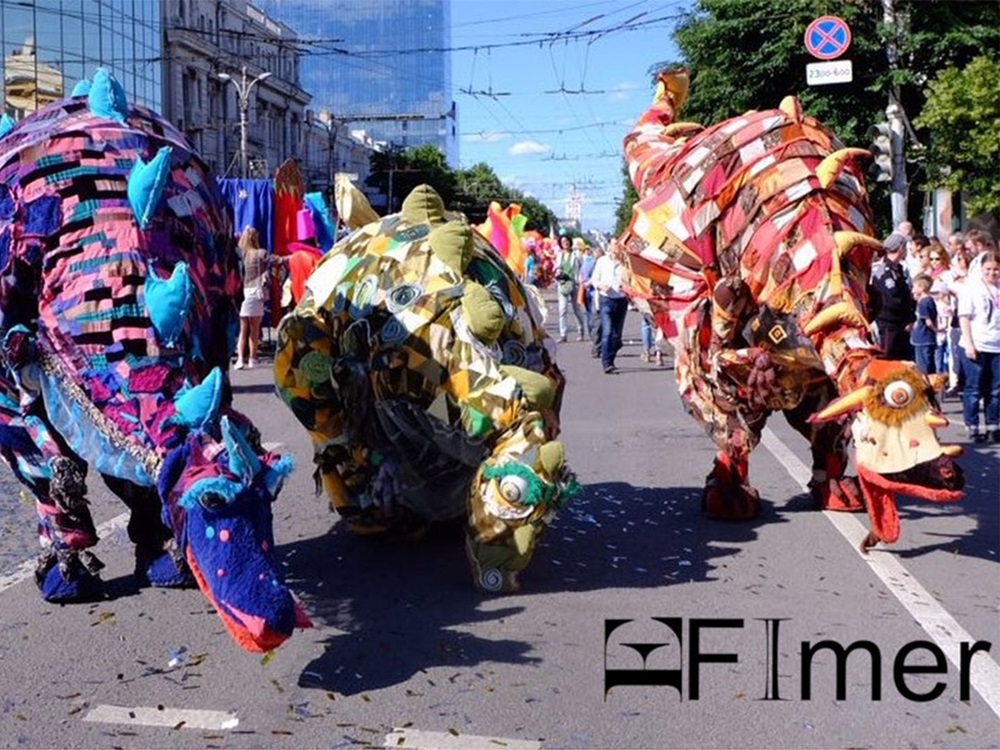 Siam Paragon The World Magical Countdown 2020, Dec 31, 2019
Let's count down to the new year with several well-known artists that will create delightful moments. They are Palmy, The TOYS, 4 Spades – Gun, Gam, Dome, & Tum, Jetrin and Jaonaay, and Joey Boy. The first highlight in Thailand!! Dance till the next year with DJ Hello Kitty from Japan.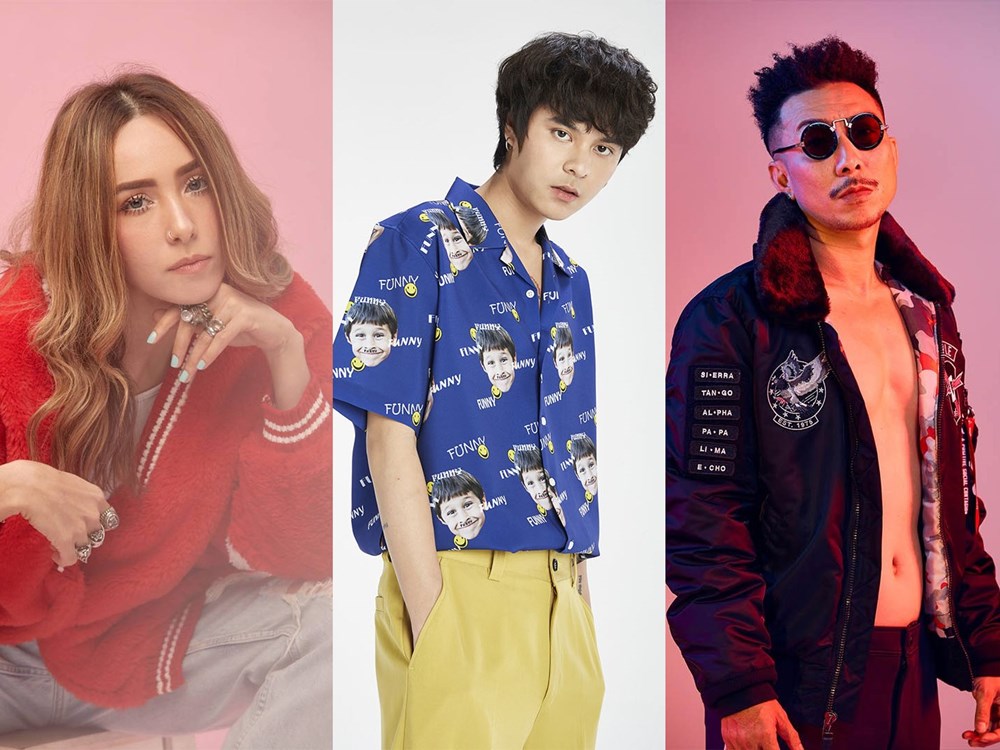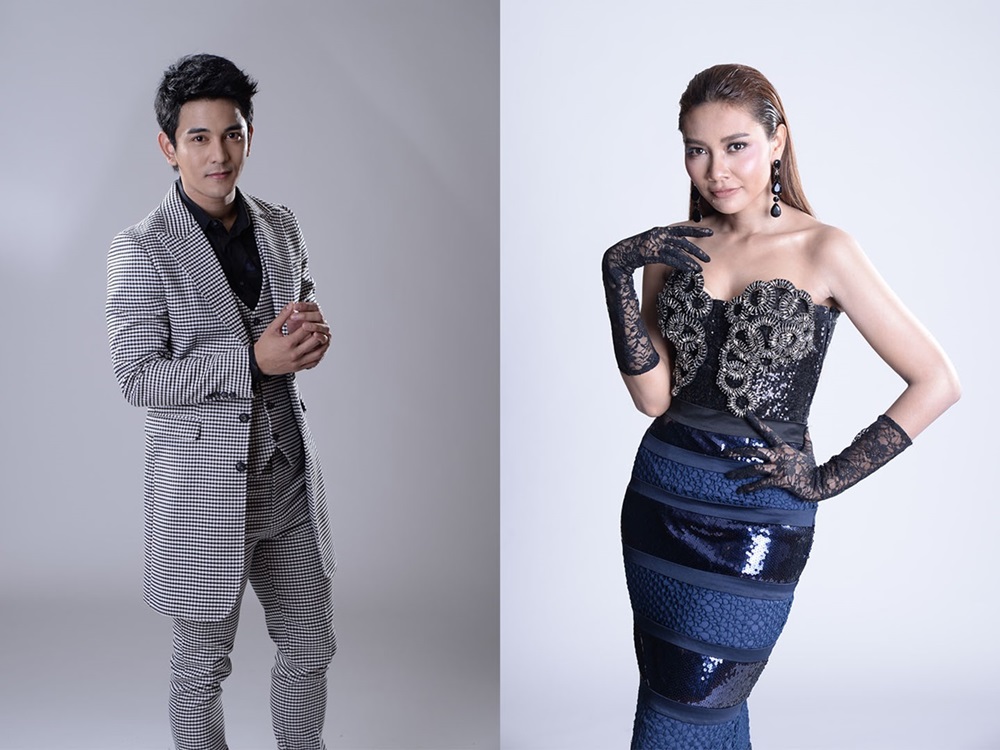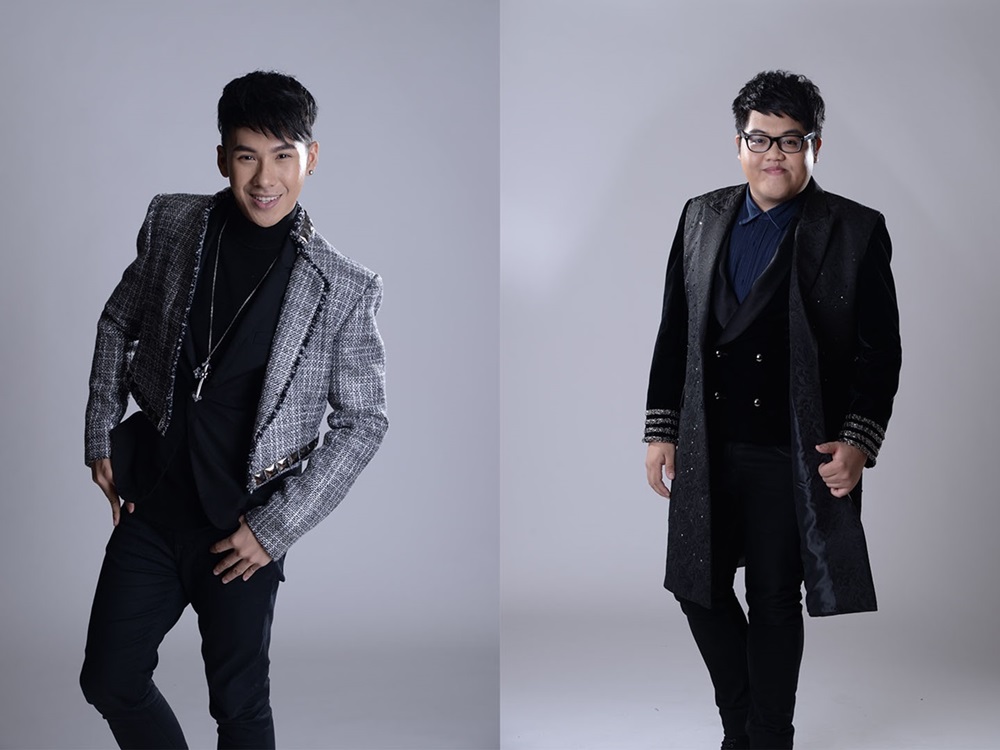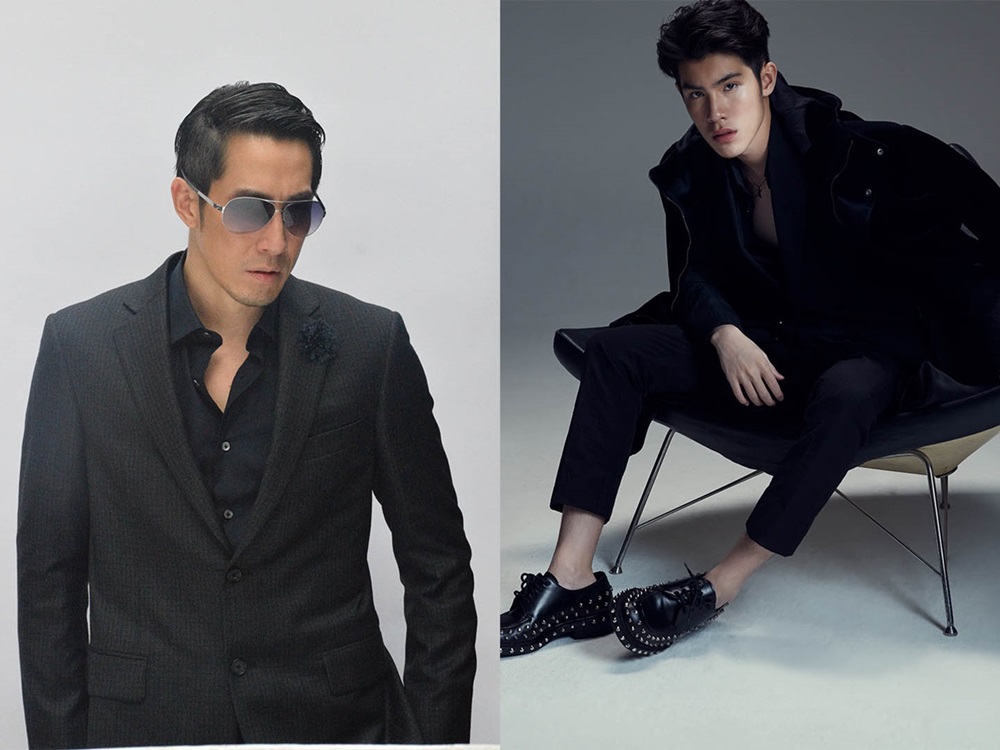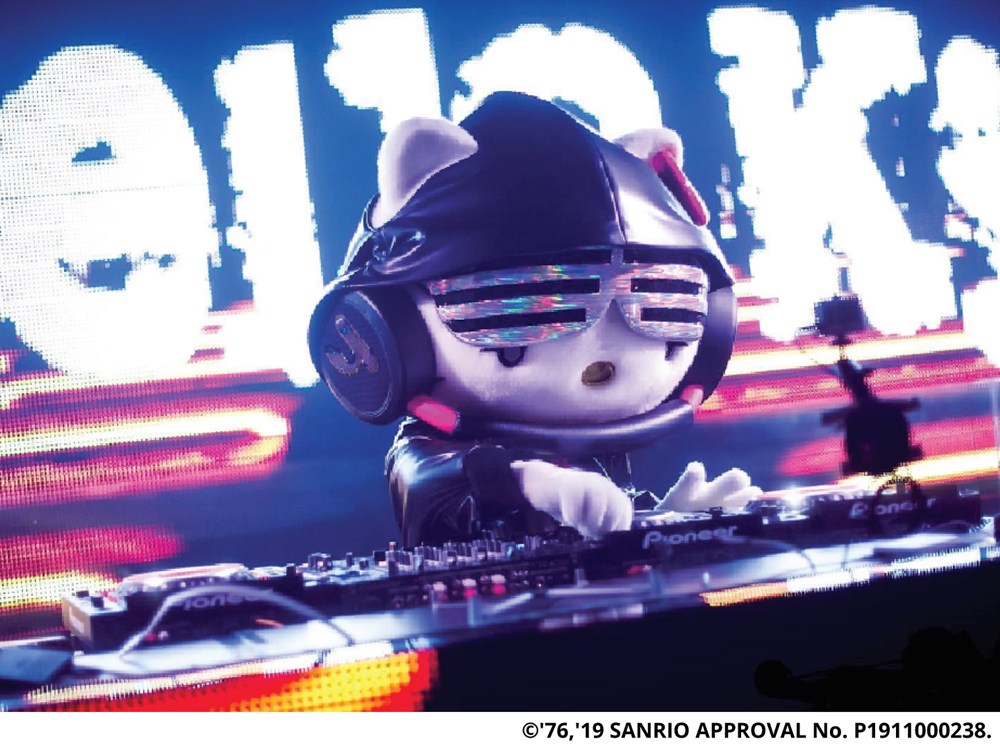 Siam Center The Magical Playground Celebration 2020
Extraordinary enjoyments are here to bring you the happiness aura of Siam from November 27, 2019 – January 5, 2020.
Magical Christmas Tree และ Magical Light & Sound Show
This is the first time that you will celebrate the year end with a novel fantasy. Meet the magical experience, as you will be amazed with the interactive Christmas tree. Everyone can join by forwarding your best wishes or images to the Glass LED screen on the big Christmas tree. Also, you can watch state-of-the-art shows with pleasant rhythm and unique graphic patterns daily (5 rounds a day) from November 27, 2019 – January 5, 2020. Be merry with lights that seem to be dancing in the middle of this magical festival of the year at Atrium 1, G Floor, Siam Center.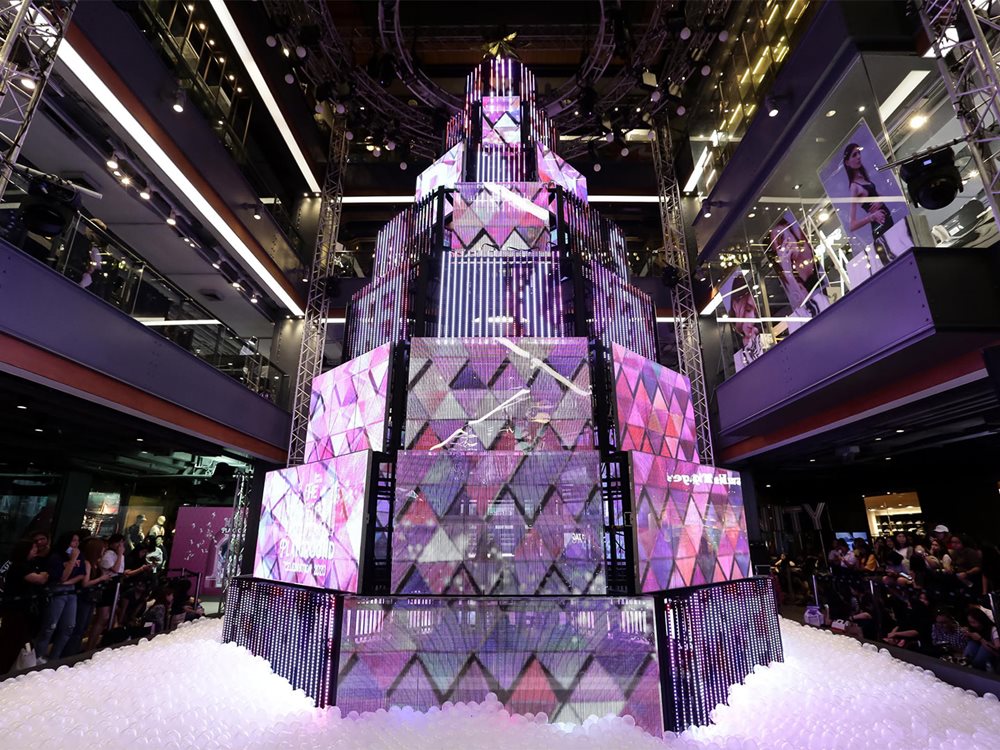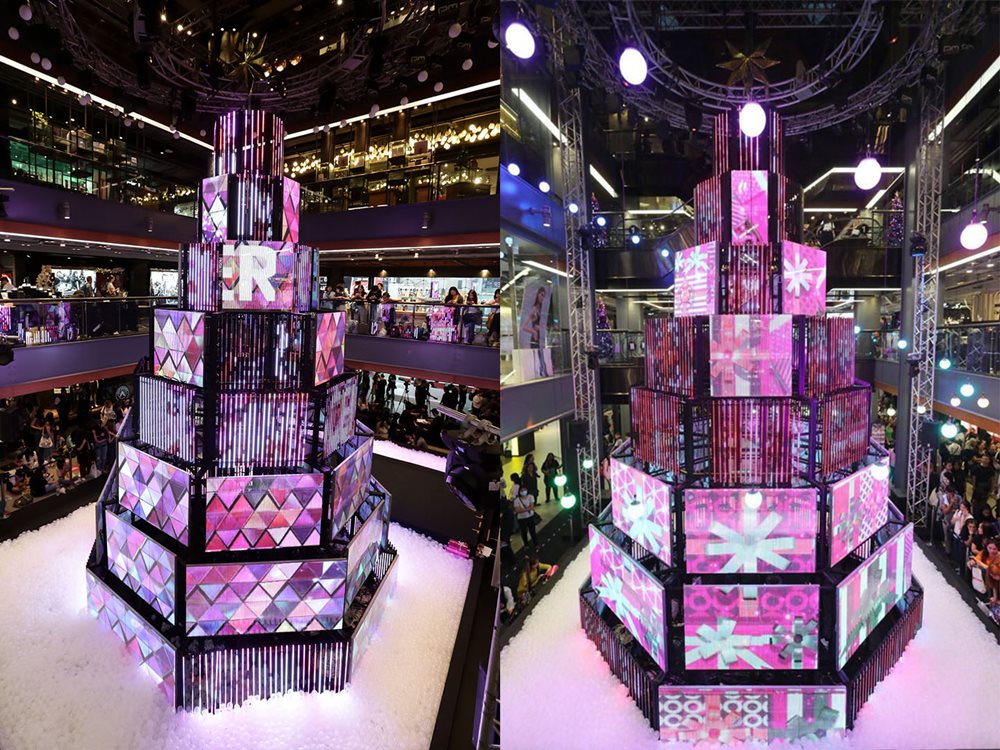 Magical Ball Pool
Charge your energy to the fullest and immerse yourself in an interactive ball pool that will change its colors according to the LED lights bringing you various emotions.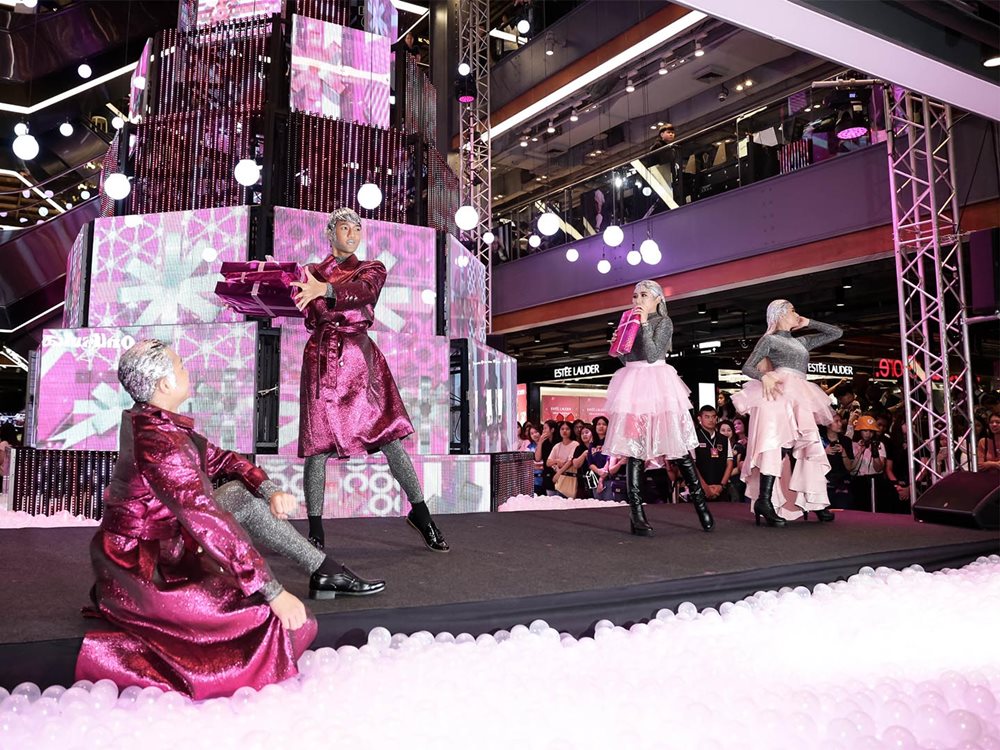 Magical Day with TRINITY
Get into the happiness festival with the 4 exclusive guys that will make your new year's celebration the best magical. Because Siam Center will have you join close-up workshops with TRINITY; James, Porsche, Third and Jackie all through this December. Each activity is limited for 20 lucky persons only! Follow the criteria to join the workshop at Siam Center Facebook Page.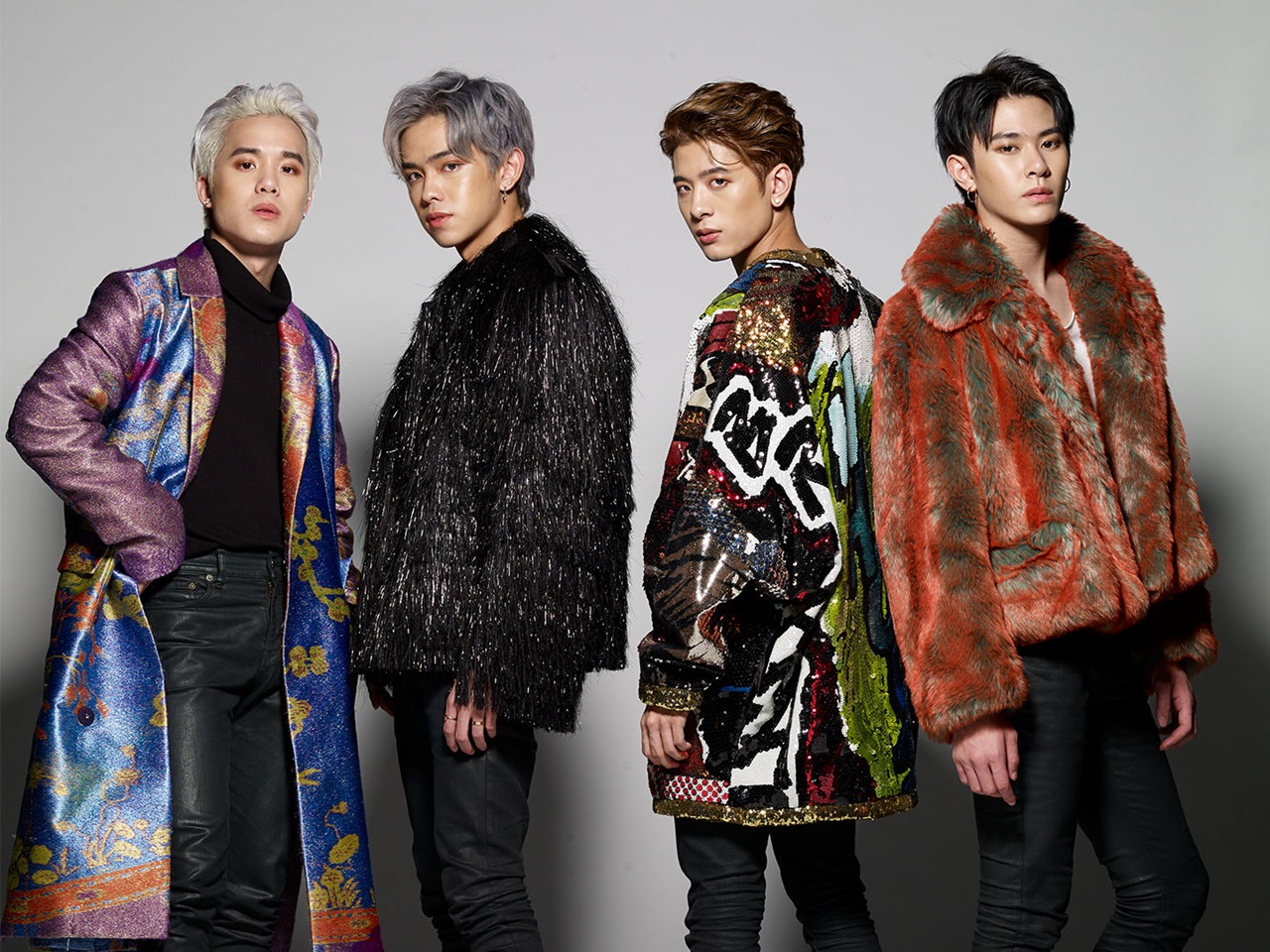 Nov 27, 19 at 17.00: Open the happiness festive with TRINITY, 18.00: Close-up photo session with Porsche
Dec 4, 19 at 19.00: Special coffee creation workshop with Third
Dec 11, 19 at 18.00: Exclusive mix & match fashion with James
Dec 18, 19 at 18.00: Futuristic card making workshop with Jackie
Dec 25, 19 at 18.00: Christmas party and mini concert of TRINITY


Siam Discovery The Magical Eco Playground Celebration 2020
Celebrate the happiness and enjoy the eco-friendly idea
Clean Air Christmas Tree, from Today onwards
It's the first time right in the heart of the city that fresh clean air will be provided from an avant-garde Christmas tree with air purifiers. Highlight! Join the Christmas tree lighting ceremony with 2 trendy artists; "Captain Chonlathorn" will release his latest single for the first time here!, and "Praewa Nichapat" will lead you to the dance steps of "My Ambulance" the hottest song this year, on December 3 at Discovery Plaza.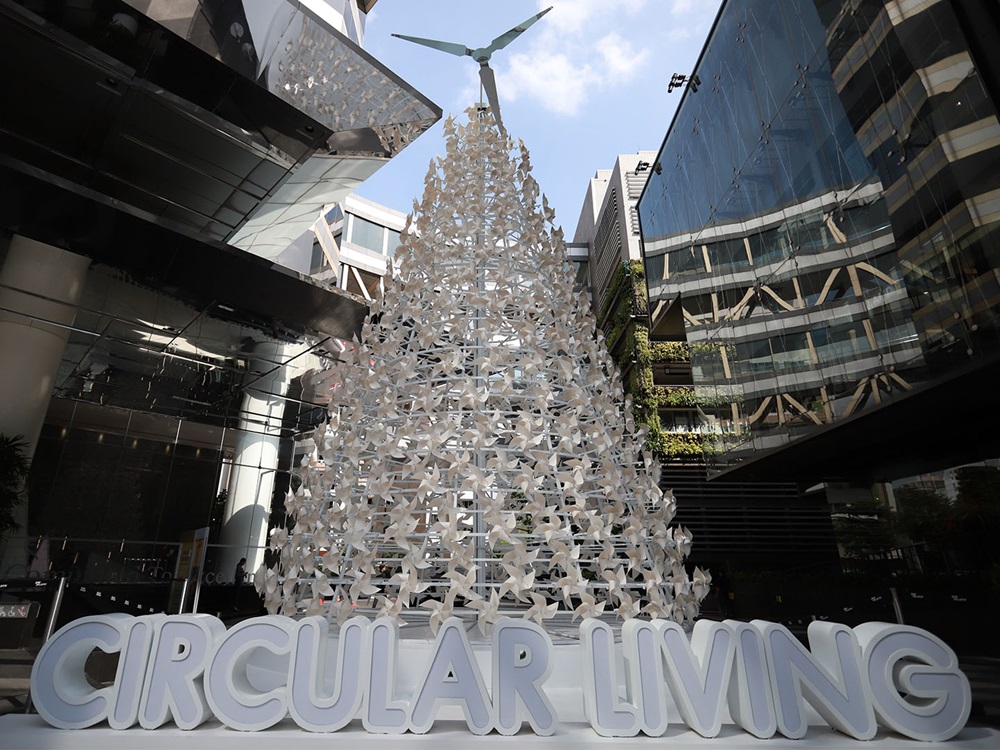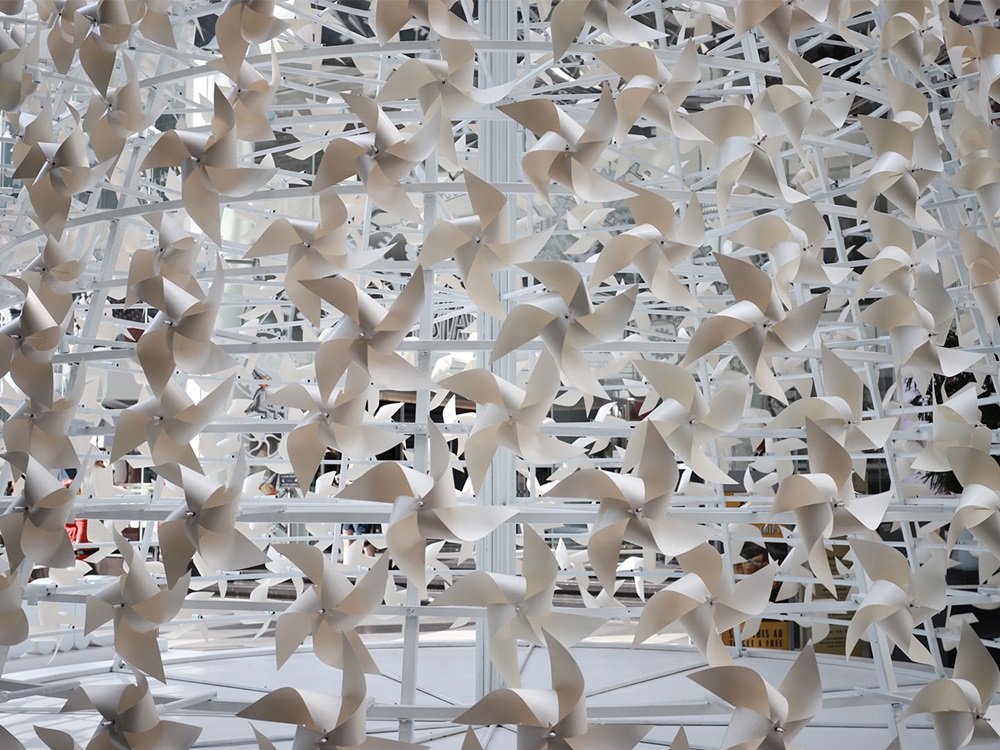 Giant Eco Music Box, Dec 3, 2019
When eco-ness clashes with interactiveness, it leads to magical creation. The giant eco music box is presented with rotating cogwheels that reduce electricity usage. Also, every fun and happiness moment of eco-friendliness is given with Special Treat of free cotton candy.
Christmas Night, Dec 25, 2019
Let's the rhythm and lyrics from beautiful music fill your Christmas night with warmth and love from Jetset'er.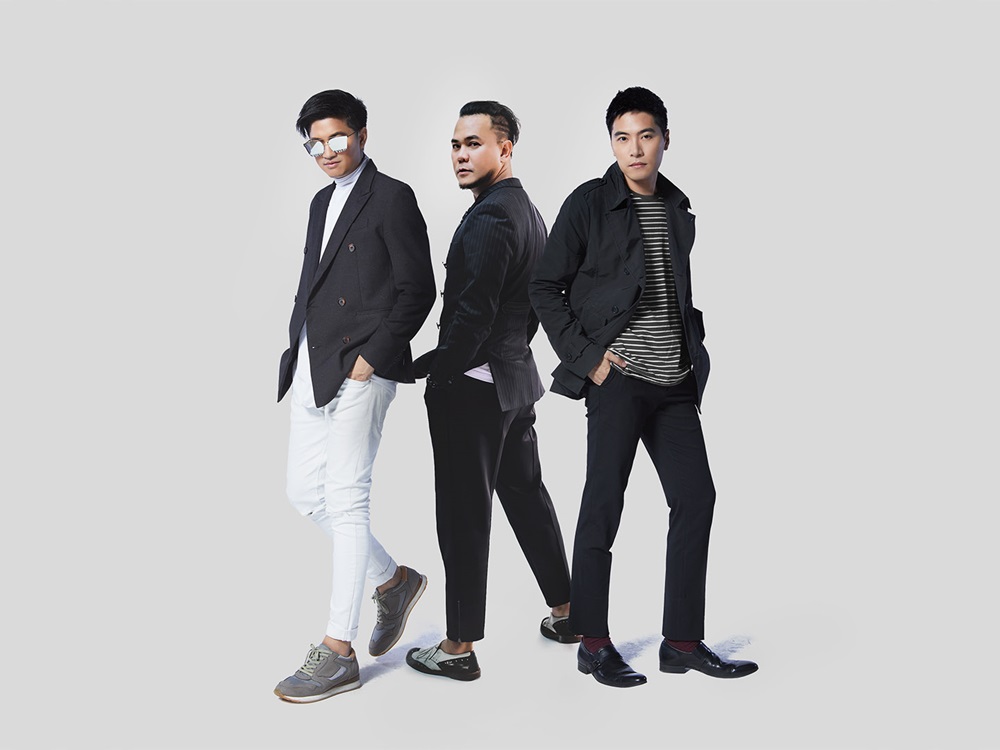 Siam Discovery The Eco Playground Countdown Night, Dec 31, 2019
Chic and cool people are all gathered here to count down to the magical new year with the trendiest artist, Tom Issara.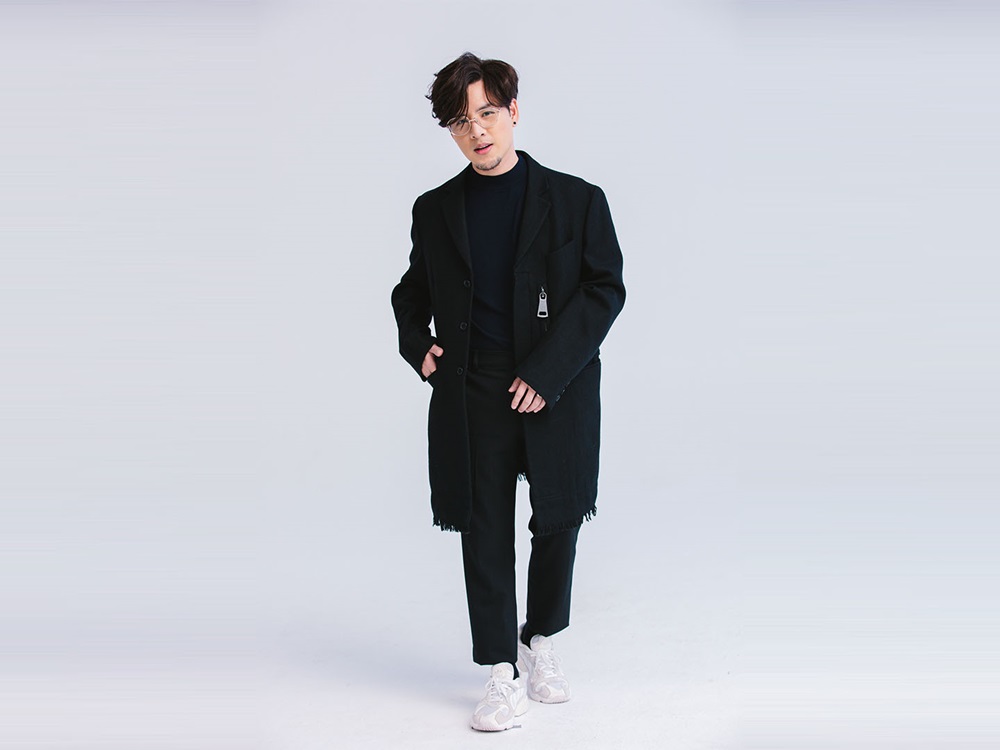 CITIZEN OF LOVE by Siam Piwat
Co-Creating Shared Value For Sustainability
In this magical moment, ONESIAM would like you to bring the gift of happiness to children in remote areas all over the country. 26,500 sets of Citizen of Love backpack are filled with stationery. With this greatest power of giving, you can donate 200 baht for every set, contribute according to your convenience, or make a purchase of 500 baht at Siam Paragon, Siam Center, Siam Discovery, and ICONSIAM, and bring your receipts to the donation point from today to January 5, 2020.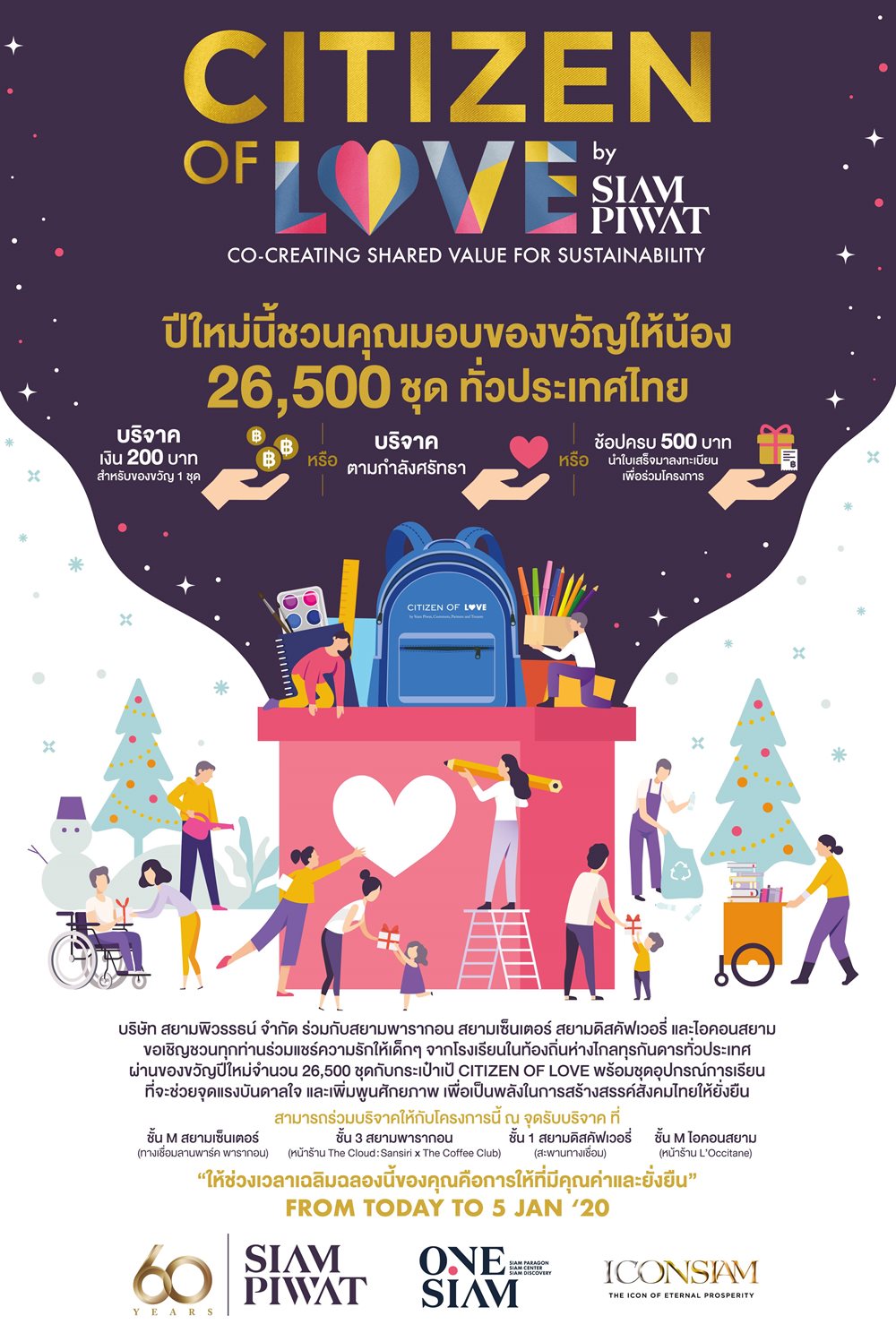 Donation Points are located as follows.
- M Floor, Siam Center (adjacent to Parc Paragon)
- M Floor, Siam Discovery (the link)
- 3rd Floor, Siam Paragon (in front of The Cloud: SANSIRI X THE COFFEE CLUB)
- M Floor, ICONSIAM (in front of L'Occitane)
For OneSiam The Magical Tale Celebration 2020 this year, Siam Paragon, Siam Center, and Siam Discovery would like to invite all the shoppers to receive a number of privileges, especially the members of VIZ Card, Platinum M Card, and AEON Credit Card. When purchase according to the terms and conditions, you will be given Siam Gift Cards valued up to 7,000 baht*. You can receive the privileges at the kiosk machines in the 3 shopping malls or via ONESIAM Application from November 21, 2019 to January 12, 2020.
*Criteria according to the Company's terms and conditions.