10 Works of Art to See by CRAIG & KARL Before Seeing Their Work in Thailand
A Colorful Explosion of Fun with a World-Class Installation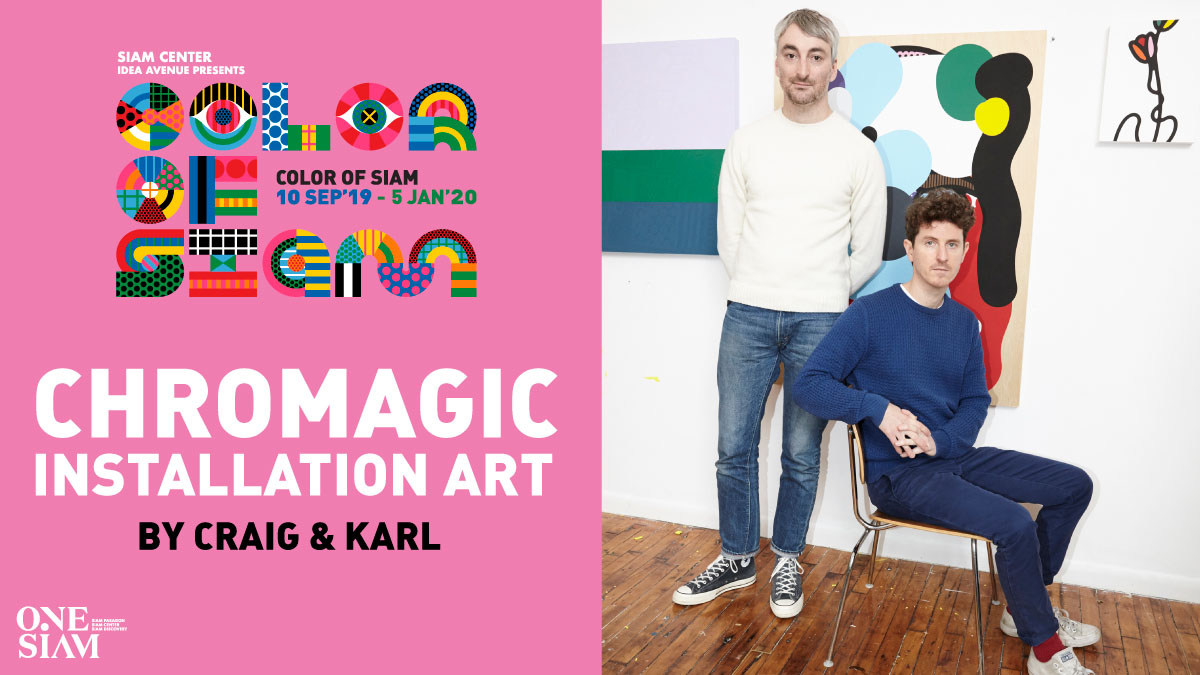 Invoke your imagination with some world-class works of art that are sure to create a colorful explosion of new ideas, courtesy of the first-ever art installation in Thailand from famed illustrators CRAIG & KARL. Their latest work, "CHROMAGIC", is an aerial installation that will create an atmosphere full of magical wonders in the "Siam Center Idea Avenue presents COLOR OF SIAM created by CRAIG & KARL" fair, set to take place from September 10, 2019 until January 5, 2020 near Atrium 2, G Fl, Siam Center.
Before we see these colorful works of art, Siam Center would like to introduce the artistic duo behind them all, in addition to their known works.
Karl Maier (Left)
Craig Redman (Right)
Craig Redman and Karl Maier are a duo of illustrating artists of global renown who have crossed the Atlantic Ocean to create artwork together. Craig is based in New York while Carl works out of London. Their works, which have usually consisted of graphics or typos, have been featured on wall paintings, calligraphy, packaging, or illustrations to accompany articles. The two have worked with leading media outlets like Vogue, The Washington Post, The New Yorker, and the New York Times. Their client list also consists of world-class brands such as LVMH, Nike, Apple, Google, and Esprit.
Craig and Karl met at an art college in Australia and began creating art together as a duo since then. "We're far apart being on different continents but we work together every day to create art that will pique the interests of the people. Our plan for our art is that it has a simple message that can easily be conveyed and will give them something to think about.
Craig and Karl's works have been displayed around the world, including the Musée de la Publicité at the Louvre in Paris, the Onassis Cultural Center in Athens, Liu Haisu in Shanghai, and the Museum of the Moving Image in New York.
And these are some of their works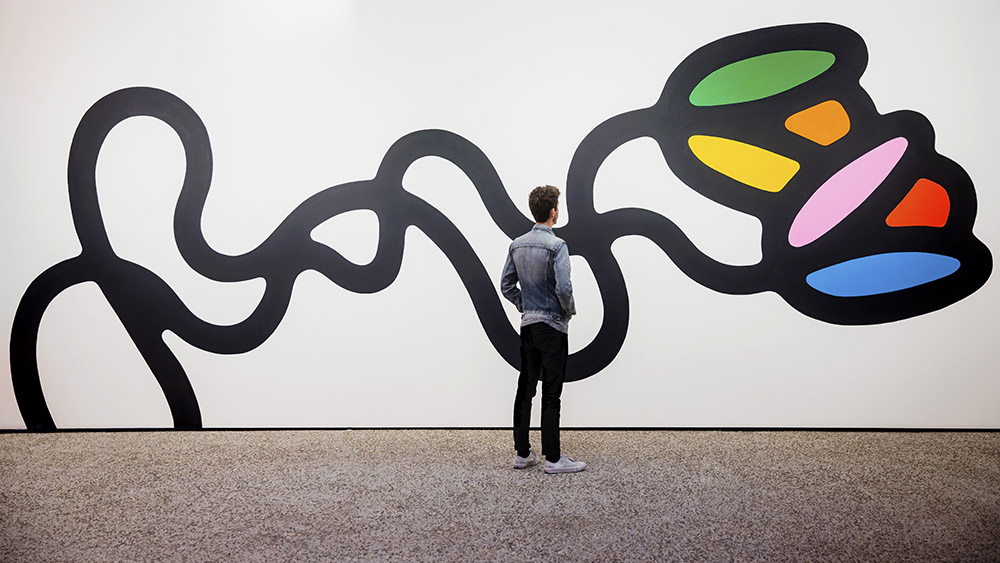 Battles
On display at C-Mine Genk, Belgium
"The Search for Balance Between Love and Conflict"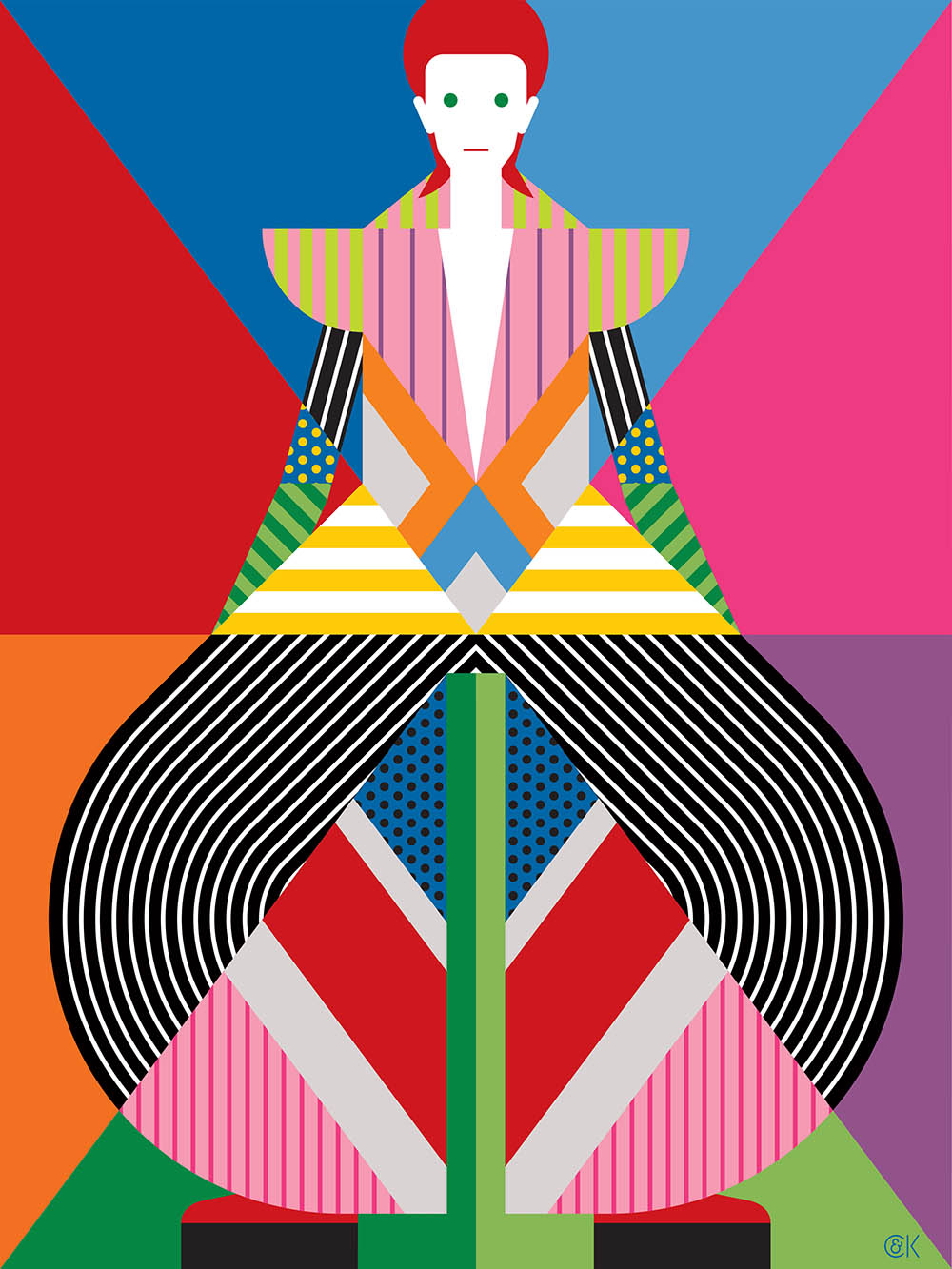 Bowie
Craig and Karl designed an image of David Bowie for the Culture section of the British edition of Vogue magazine. This image has been used in different events throughout London and England.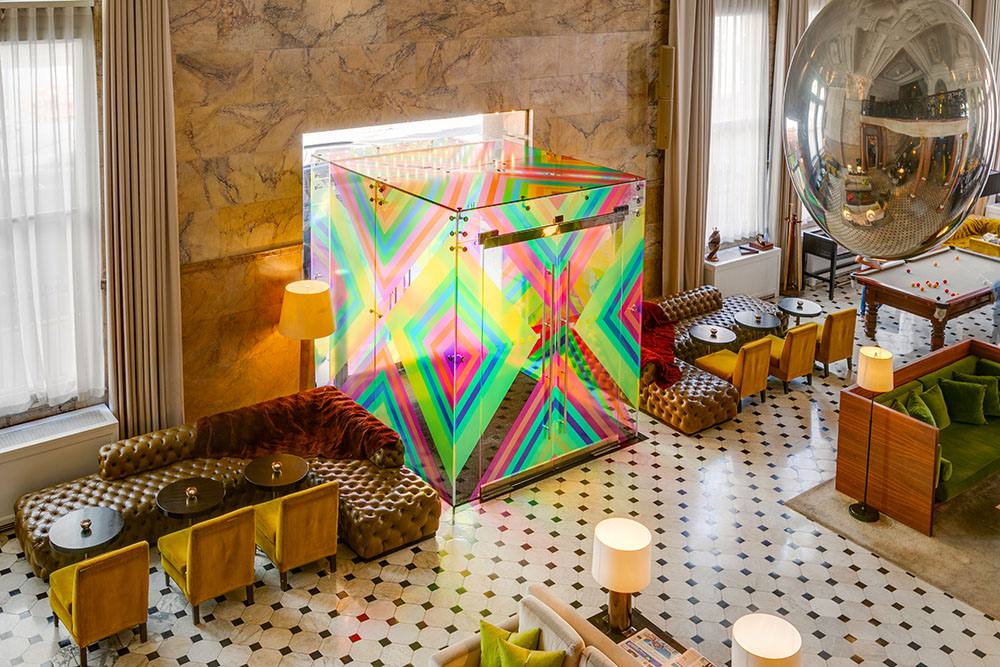 Enter The Rainbow
The two re-designed a new entrance for The London EDITION hotel in order to celebrate the LGBT community and Pride month in London.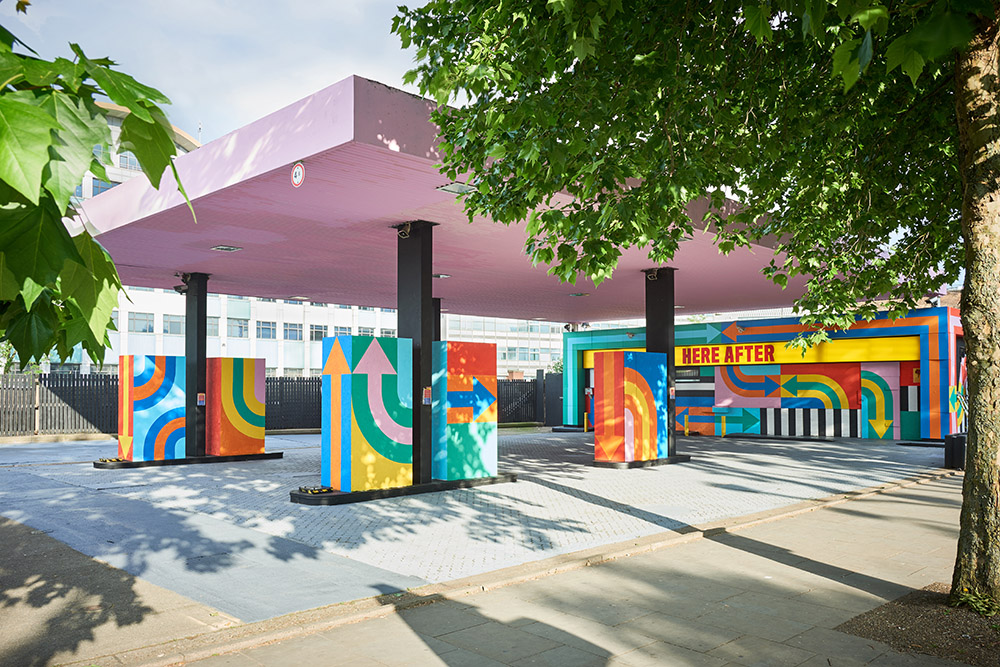 Here After
Craig and Karl transformed an abandoned gas station on Wood Lane in the White City district of London into a colorful space. This was their first project of converting a location into a place full of life. This place has since become a venue for hosting events.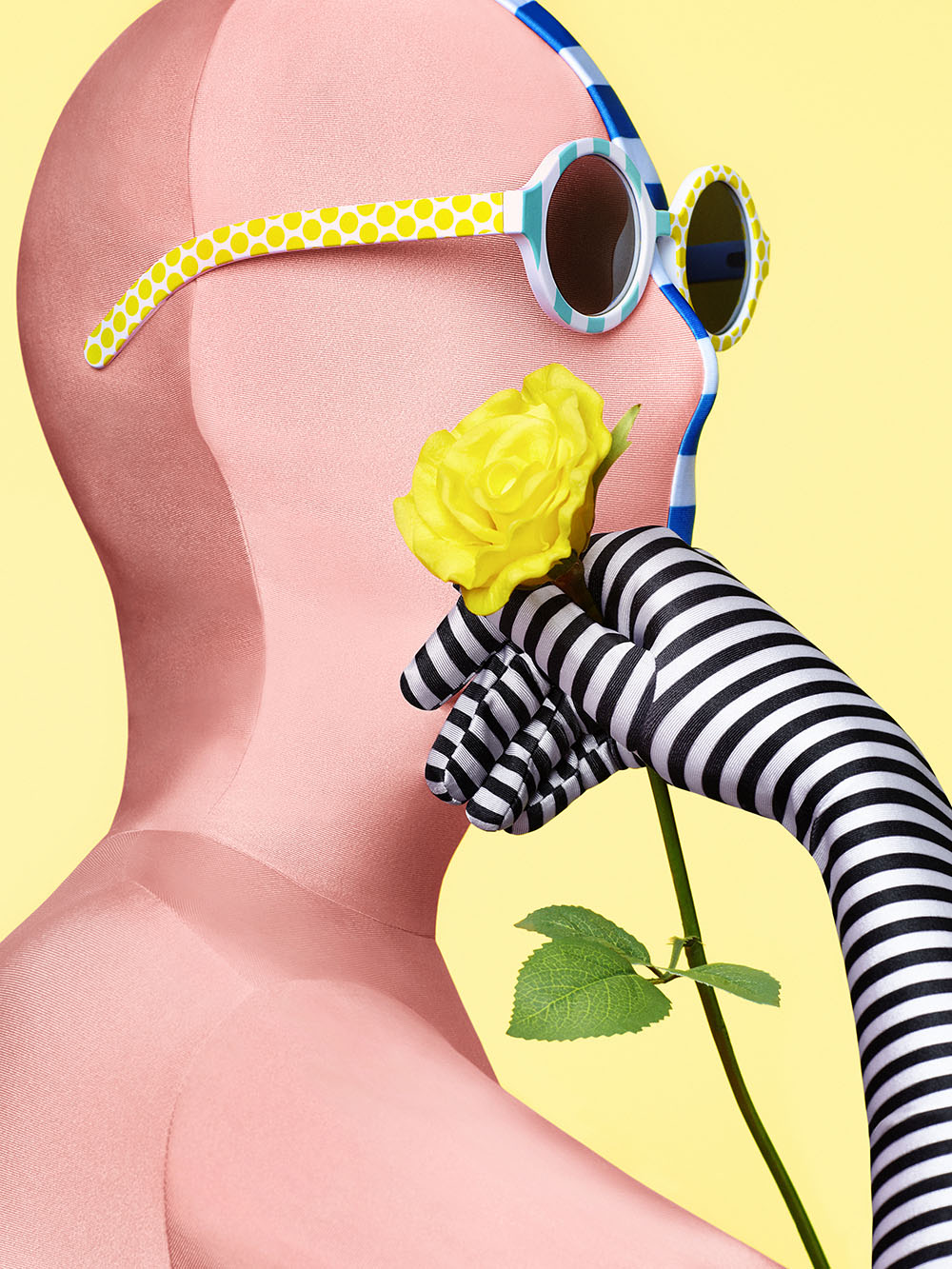 LeSepcs
This work is a collaboration between the duo and LeSepcs, a famous brand of sunglasses from Australia whose customer base includes Beyonce and Rihanna. This pair of sunglasses is named "For Eyes" and is limited to only 15 pieces.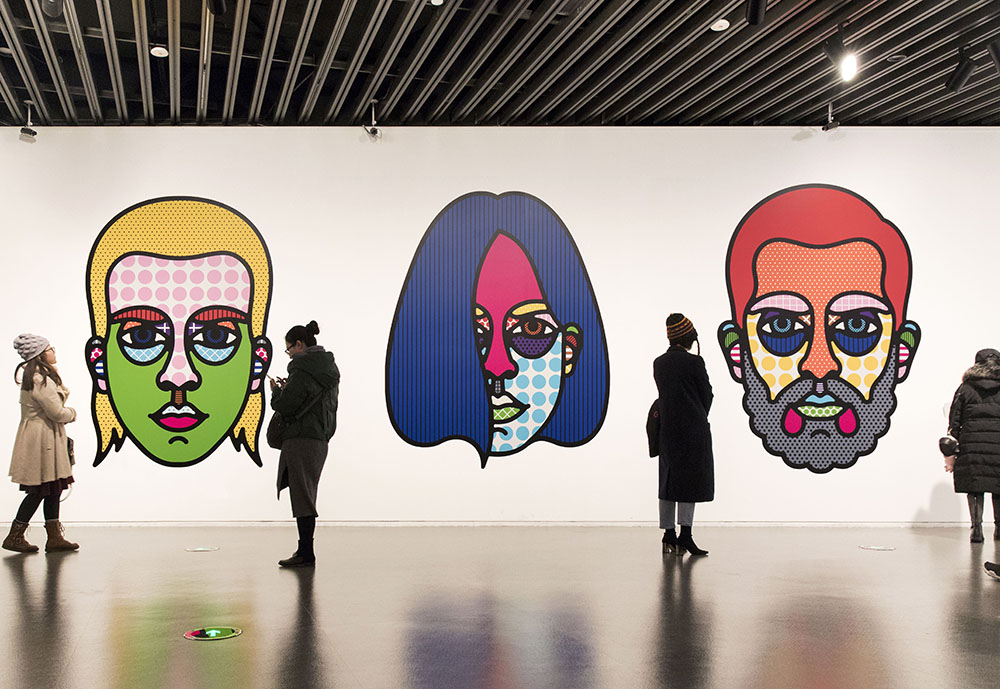 Liu Haisu
Craig and Karl put their work on display at the Liu Haisu museum as part of the Shanghai Art & Design Exhibition in 2017.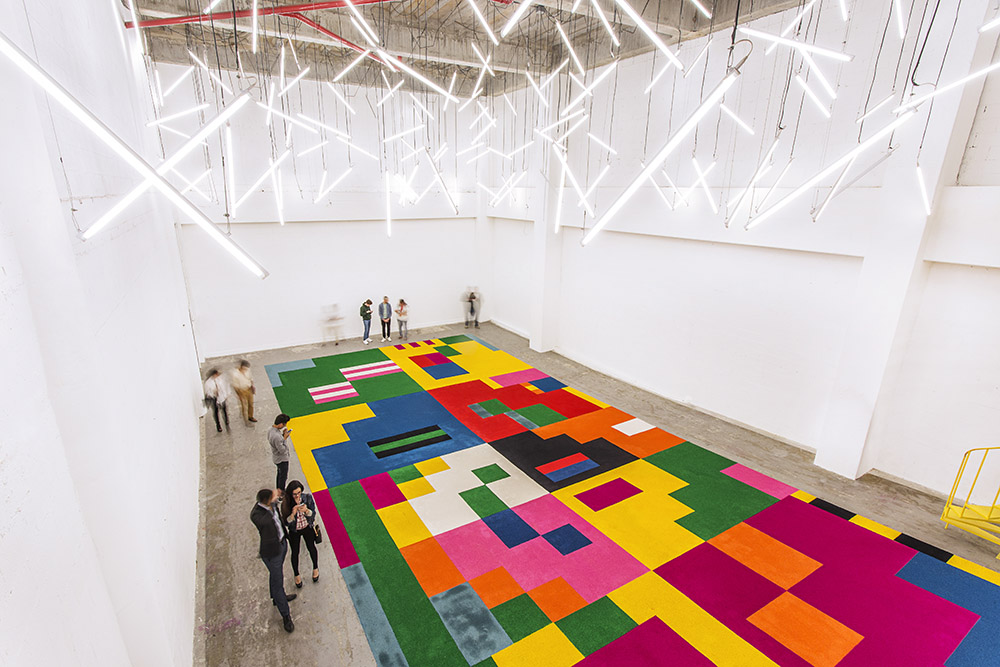 Optimystic
This work is on display in Guatemala for the annual ITCH. It is a mat that effectively mixes colors, modernism and local culture. The mat is a symbol of faith and the atmosphere of festivity among the Guatemalans.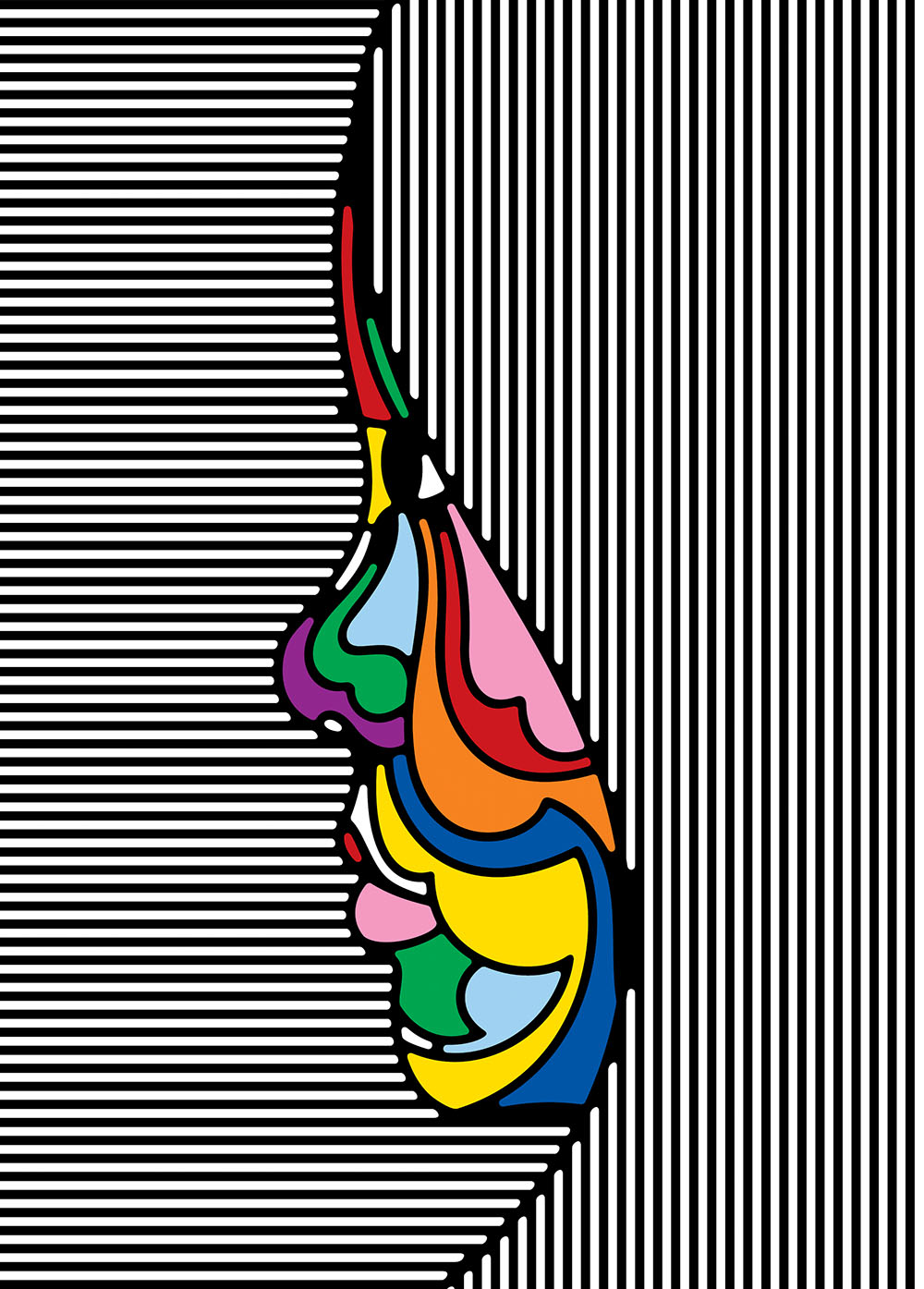 Peggy
This is a portrait of their friend named Peggy. This is perhaps one of their most iconic works due to the use of their signature lines and colors.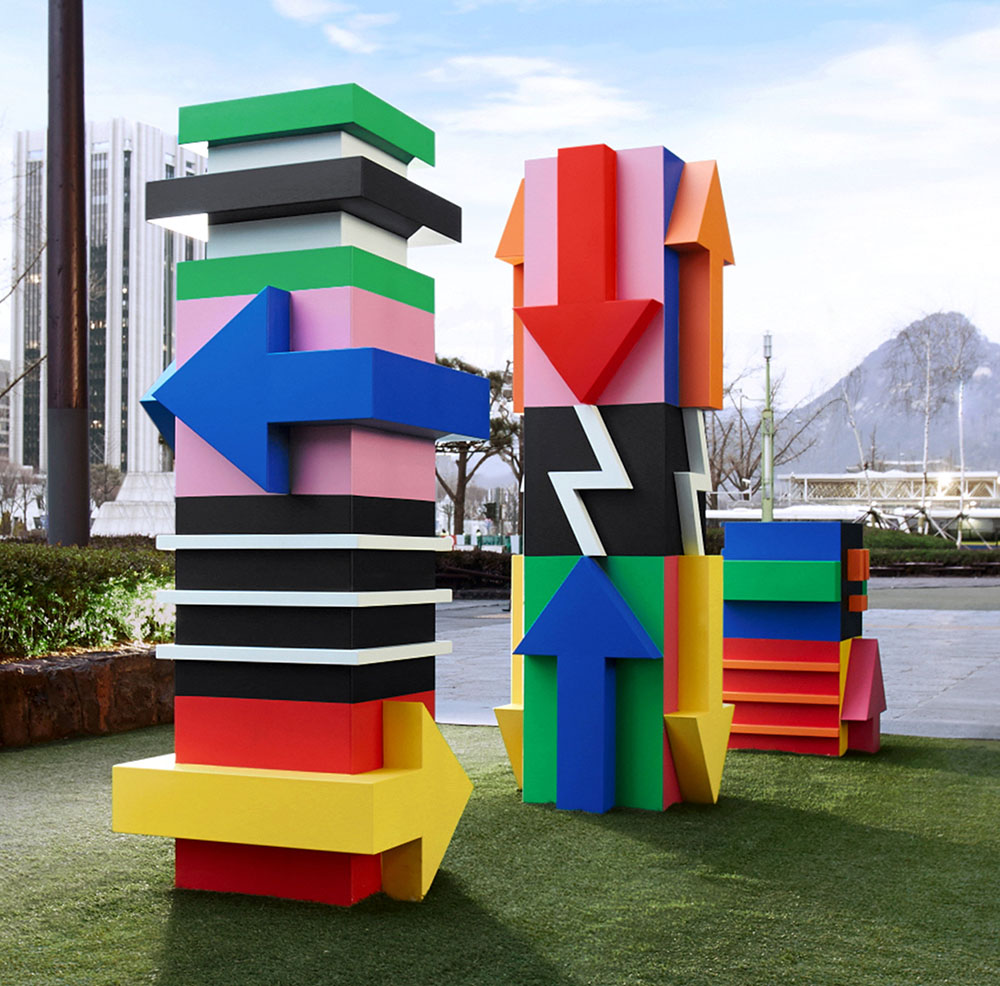 Totems
The sculpture known as Totems is on display at Seoul, South Korea.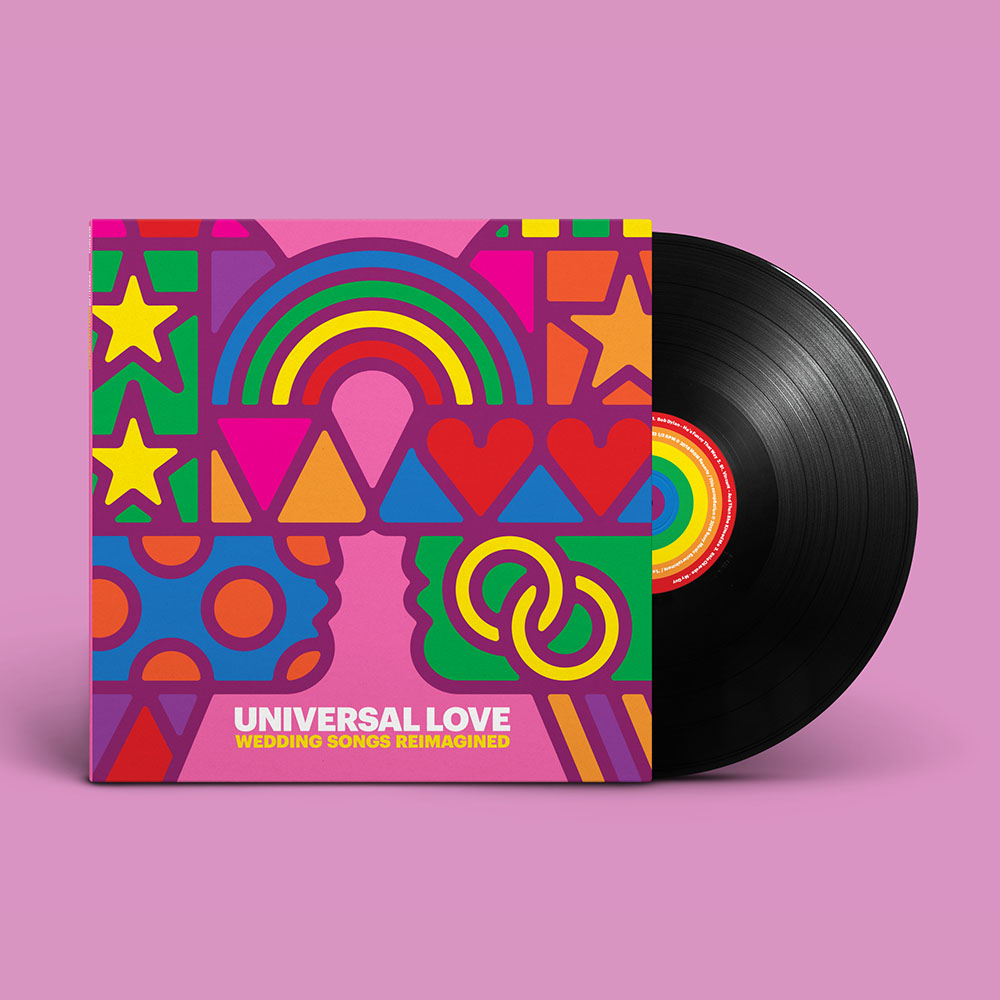 Universal Love
Craig and Karl designed the sleeve for an LP compiling songs to be used in LGBT weddings. Both said that they did not hesitate in celebrating with the LGBT community because the approval of same-sex marriage was considered a big win in what was a long and difficult battle that required courage and hard work.
As for their first-ever installation in Thailand, Siam Center Idea Avenue presents COLOR OF SIAM by CRAIG & KARL is a special work exclusively made for Siam Center. The work named "CHROMAGIC" was born of exploding geometric shapes of various colors and intricate patterns bouncing off each other, resulting in a piece of art floating in the air.
This will create an atmosphere full of magical wonders. The installation's works will be built of "fragments" such as semi-circles, cut-up cylinders, and graphics of eyes and mouths.
When everything comes together, the result will be the abstract image of happiness and fun.
Come experience the limitless ideas from September 10, 2019 to January 5, 2020 near Atrium 2, G Fl, Siam Center.
Images and information courtesy of CRAIG & KARL