World-Class Art Pieces for More Joy at Siam
You will better enjoy leading-edge lifestyle at Siam Paragon, Siam Center, and Siam Discovery.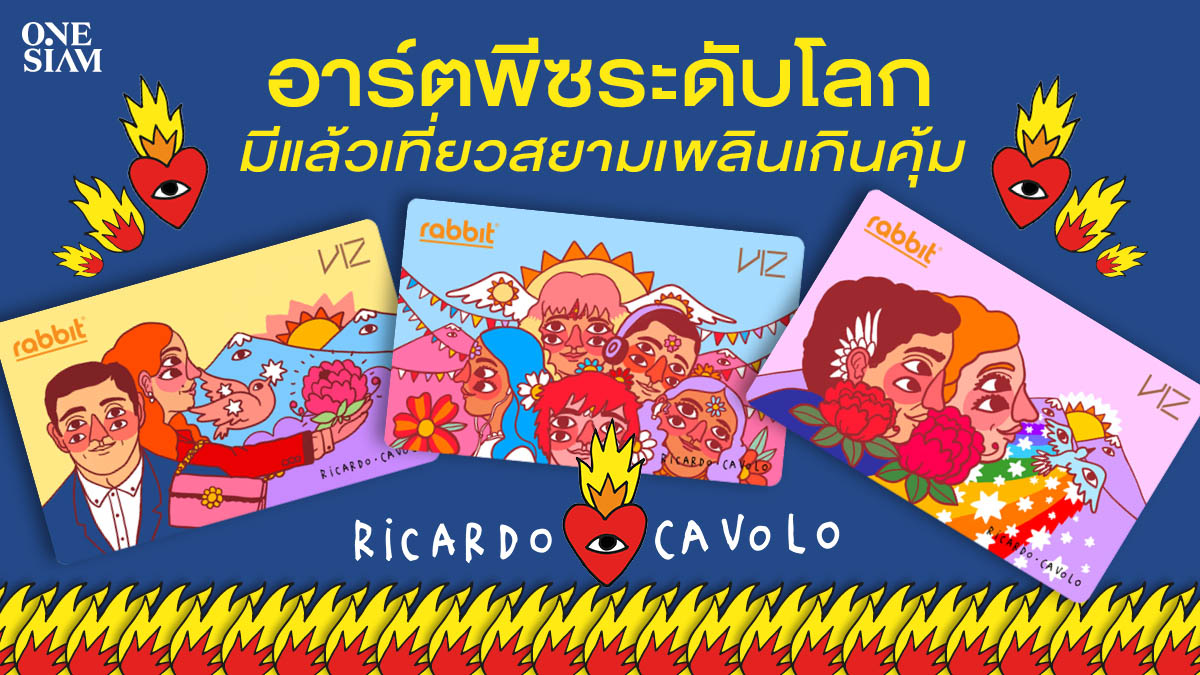 How to come to Siam in unique style, to shop, and to hang out at ONESIAM – Siam Paragon, Siam Center, and Siam Discovery, at the best value. Simply have a VIZ x Rabbit Card!! The card brings you to fun, happiness, and surprises for all lifestyles. Meet it at BTS Siam, the entrance to the exclusive global destination for shopping, dining, and entertaining experiences at ONESIAM, Thais and the world's favorite mall.

Arts in the Sky!
The first time you will get in and off a sky train while appreciating artwork. Because VIZ x Rabbit Card is distinguished with the design created by the world-class artist, Ricardo Cavolo. The Spanish artist has collaborated with various global brands, ranging from luxurious fashion, automobiles, musical illustrations (ranked best seller in New York Times), street art illustrations, to art exhibitions around the world – Paris, Moscow, Mexico City, and Hong Kong. The young artist works and lives in Barcelona, and his work style is at the international level. His signature integrates folk art, traditional and modern tattoos, European religions, and tribal arts. His works tell stories, focusing on portraiture. Each character is their own protagonist and has been through unique experiences as a winner. His pieces utilize symmetry and symbolism implying shrewd meaning!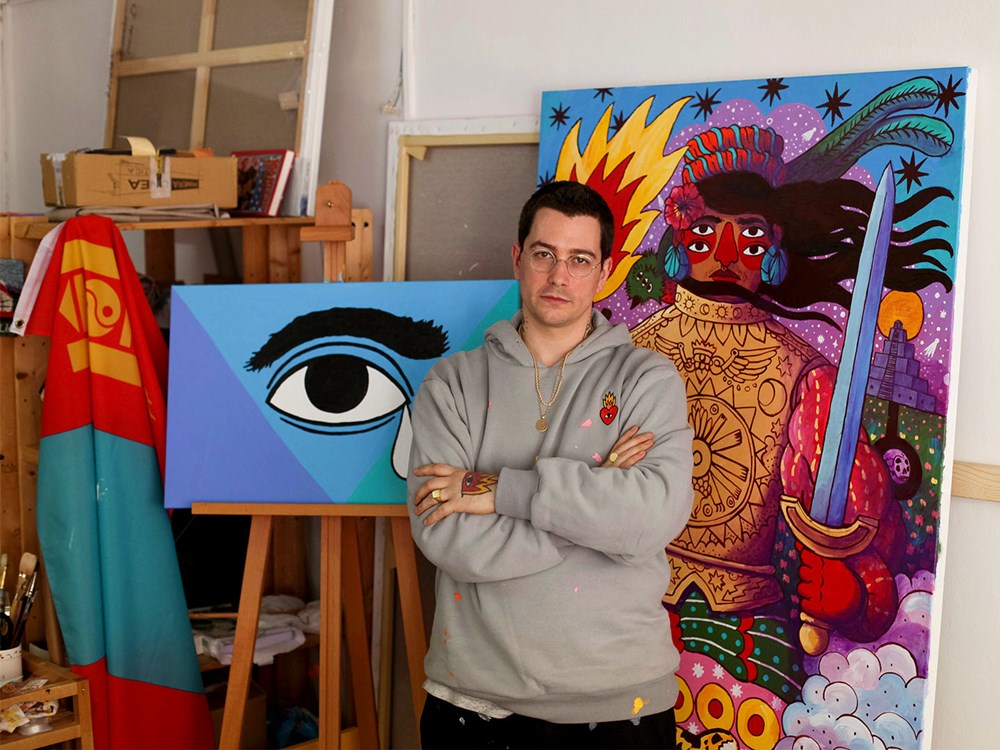 Photo by Marina de Luis

Part of Ricardo Cavolo's works in fashion, lifestyle, music, and movies: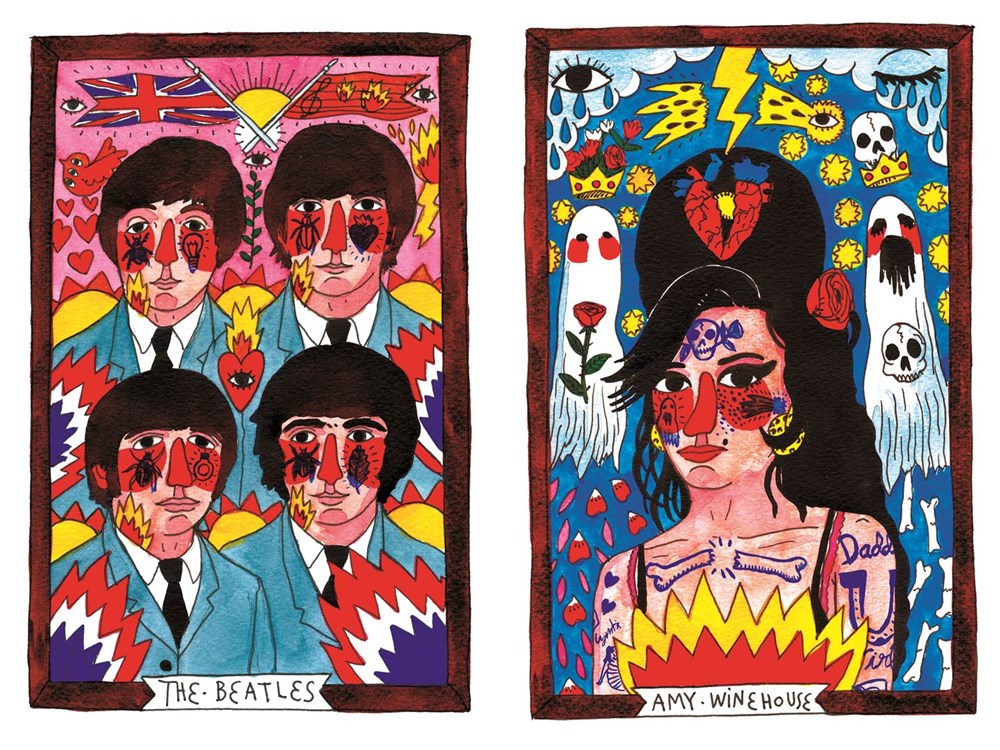 - Book: 101 Artists to Listen to Before You Die (Graphic Novel – 2015), paintings of The Beatles and Amy Winehouse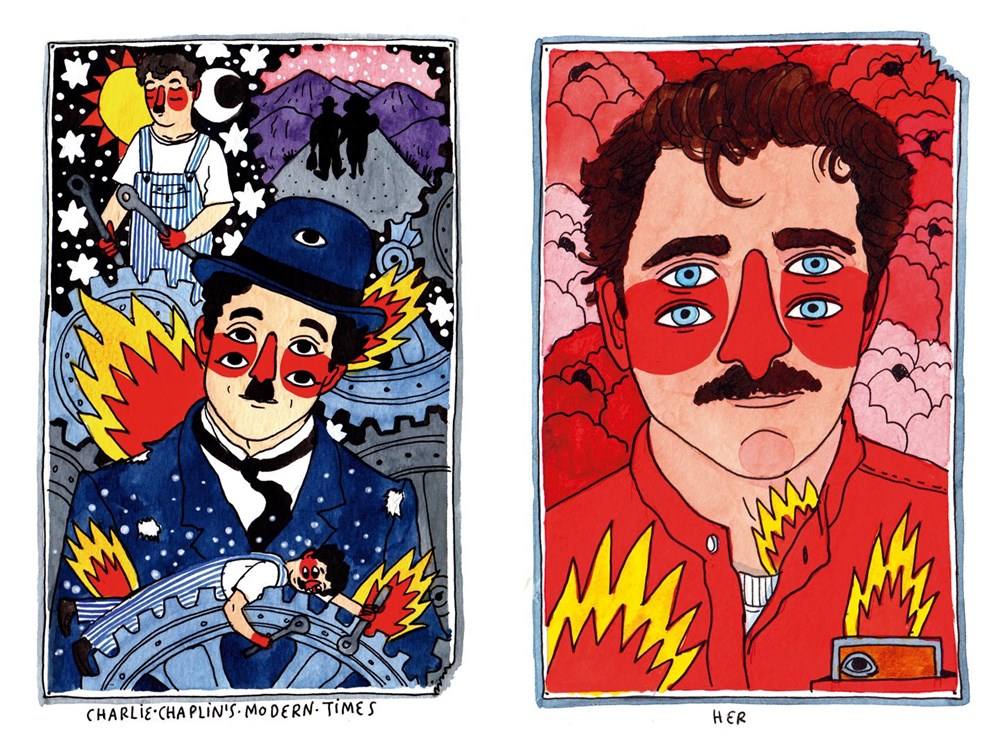 - Book: 101 Movies You Need to Watch Before You Die (Graphic Novel – 2017), Chaplin and Her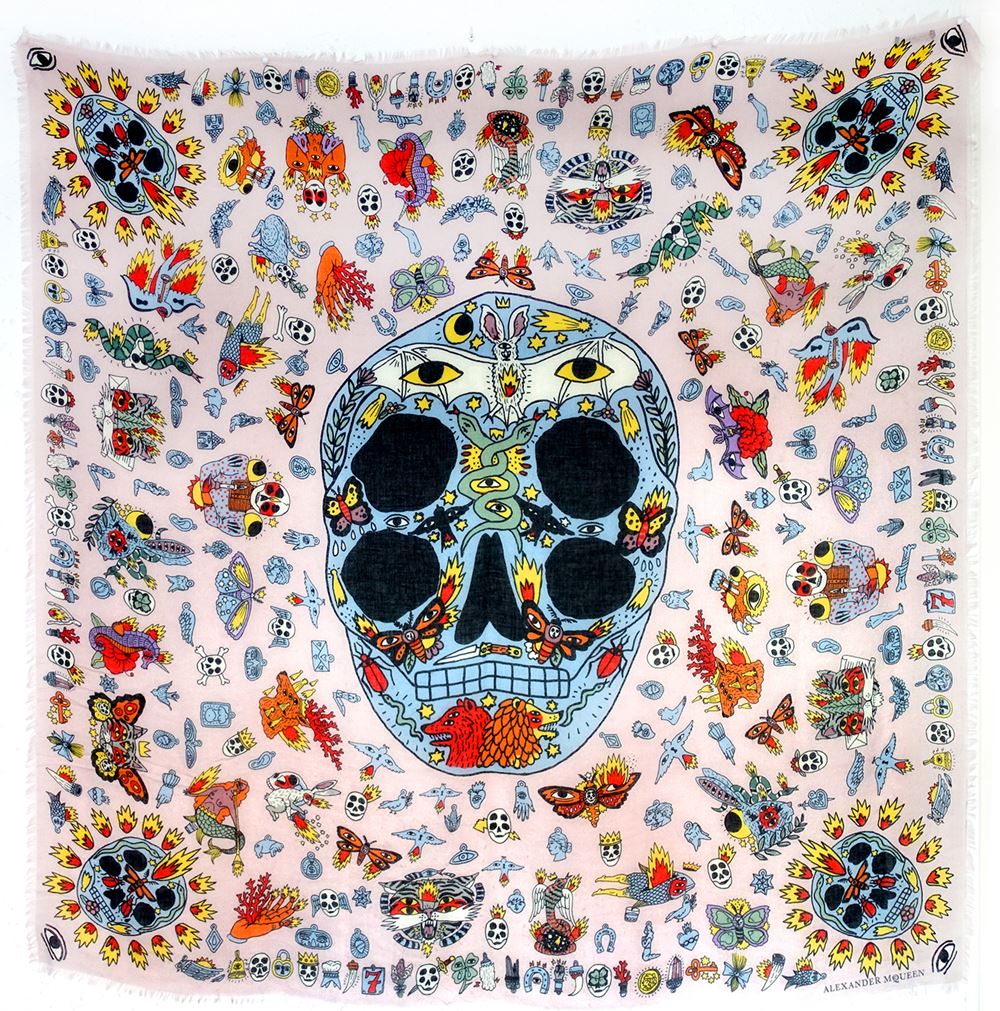 - Ricardo Cavolo x Alexander McQueen Scarf Vanitas design – 2016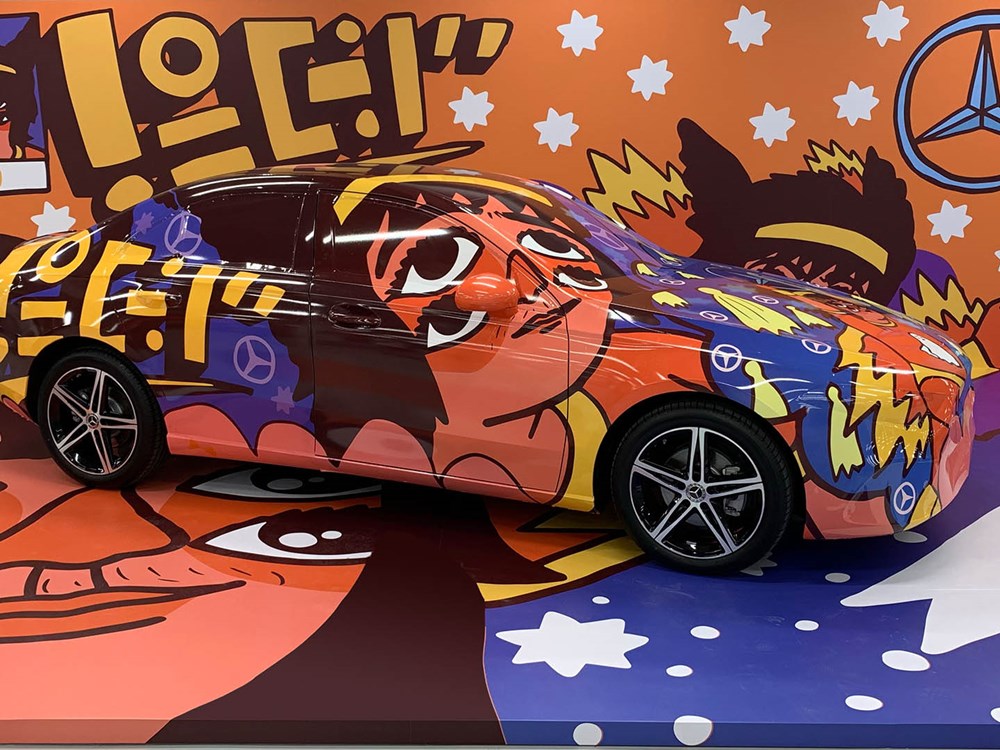 - Work for Mercedes-Benz – 2019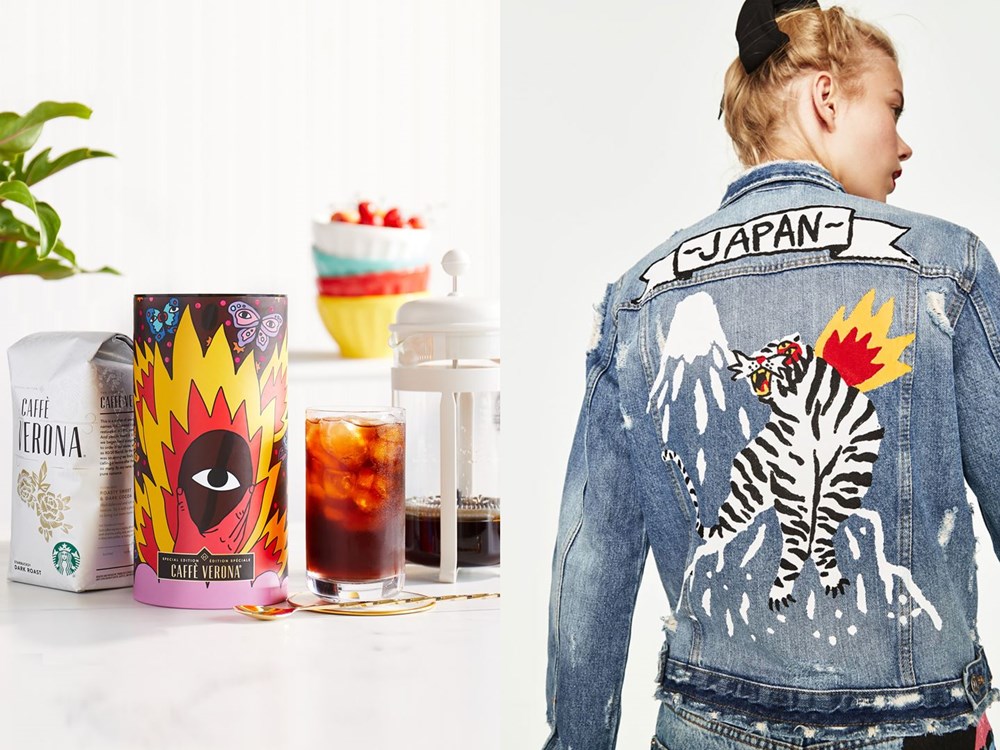 - (left) Work for STARBUCKS, packaging and campaign design – 2017
- (right) Collaboration with Zara "Oil on Denim" Collection – 2017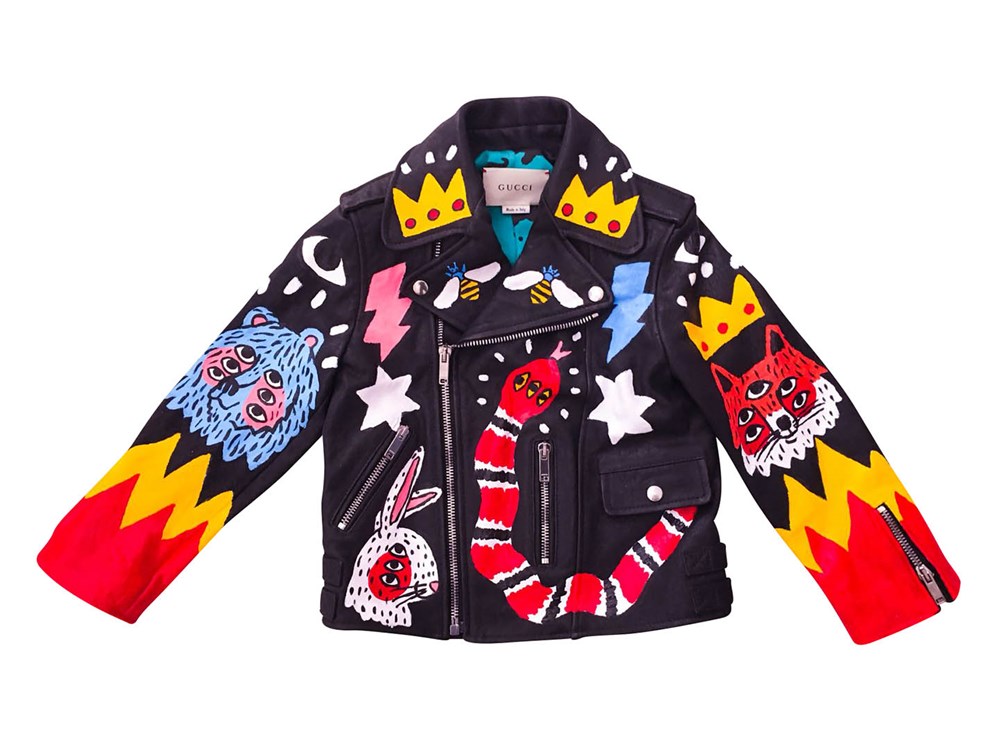 - Leather jacket design for Gucci – 2017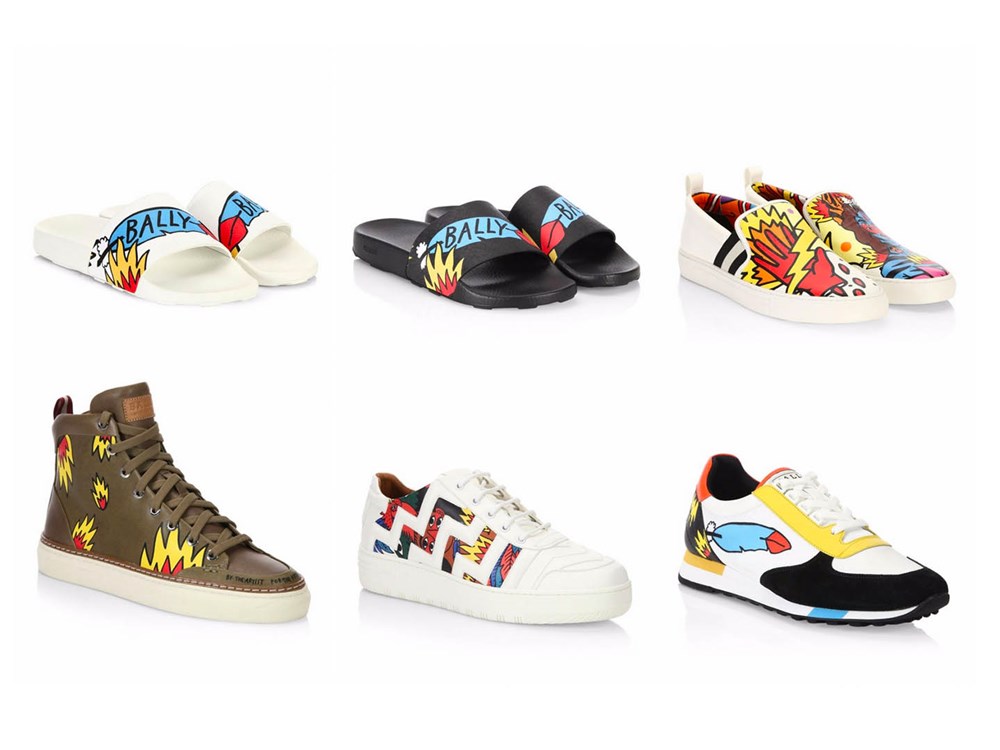 - BALLY Capsule Collection – 2018
His latest work is to exclusively design for ONESIAM with VIZ x Rabbit Card. The card front design is inspired by the sky where the rising sun signifies hope, a bright beginning of a new day, prosperity, and the future's positive occurrences.
►The first design characterizes working adults elegantly wearing pricey clothes and holding a luxury-brand bag. The flower in the hand portrays the hope that businesses will be growing again, there will be new job opportunities, and we will be able to travel the world after the crisis has gone.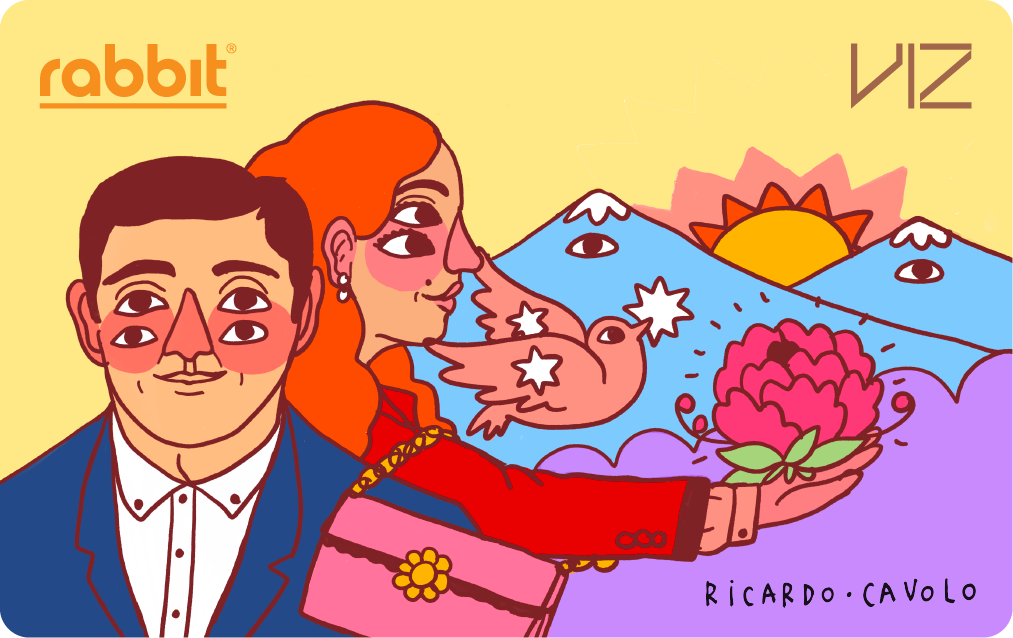 ►The second design characterizes the youngest generation with their colorful lifestyle and limitless energy. The small flag depicts various interests in festivities and enjoyment, as life is partying. The person wearing a headset indicates love for music and technology.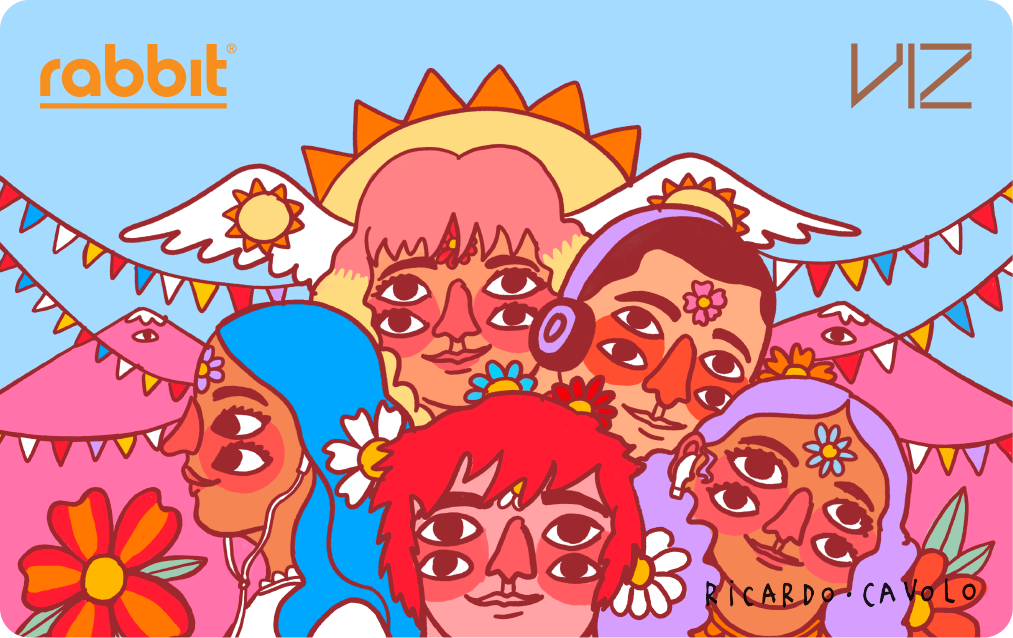 ►The third design characterizes people living in style with esthetics, loving to travel and explore the world. They are interested in technology and live eco-friendly to make the environment in this world better.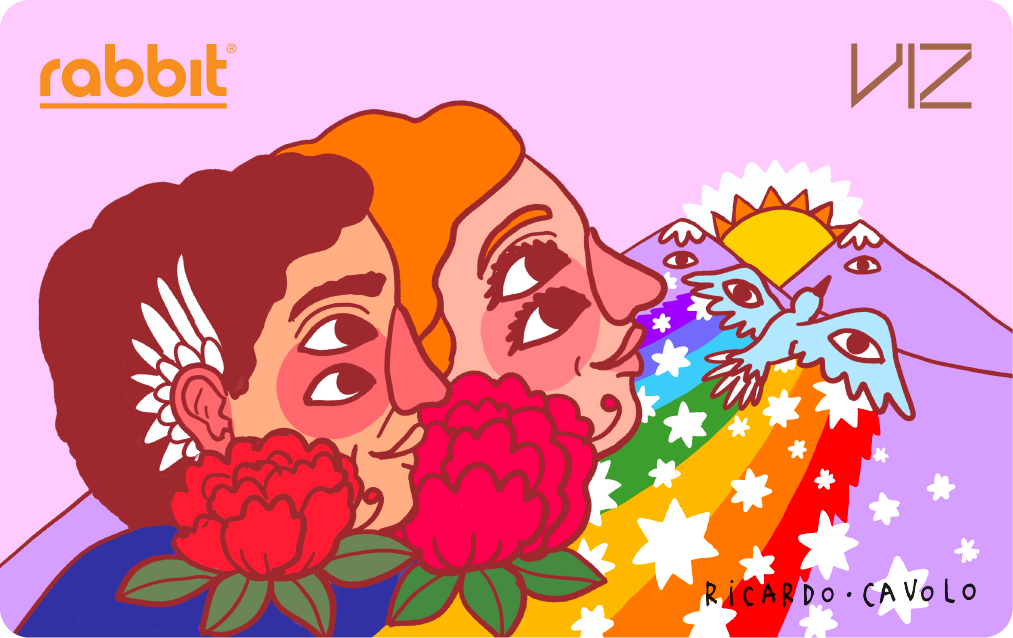 Unbelievable Value, Extraordinary Privileges
Apart from the urban lifestyle, VIZ x Rabbit Card with the design by the world-class artist will also provide a wide variety of privileges to answer to different other lifestyles. Just apply and connect VIZ Card with Rabbit Rewards to get extraordinary privileges at Siam Paragon, Siam Center, and Siam Discovery. For example, collecting points with both cards* when shopping at the stores participating with VIZ to collect points as 50 baht = 1 VIZ Point = 3 Rabbit Rewards Points, transferring points* between VIZ and Rabbit Rewards to redeem several preferred items, get up to 20% off* and free coupons or discounts* at the participating stores.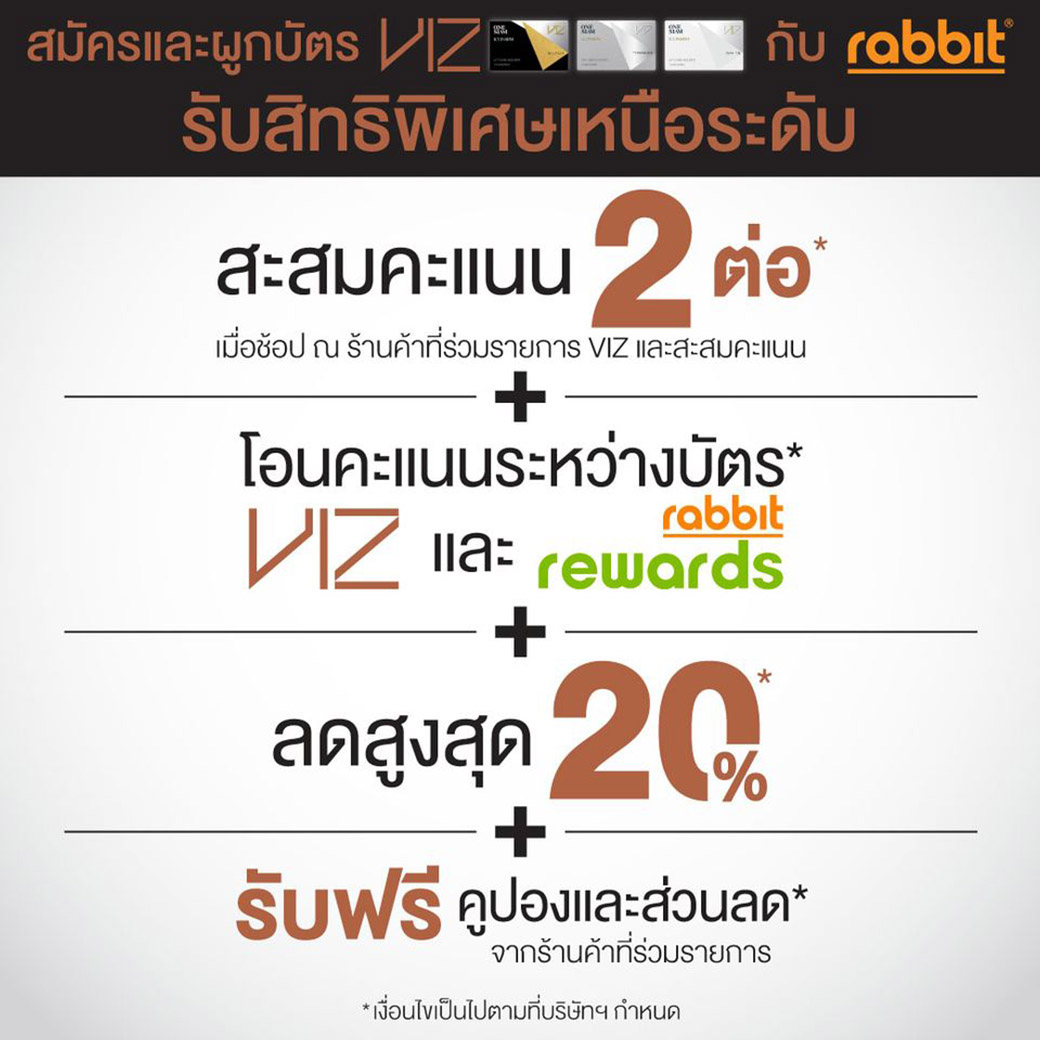 Choose Your Preferred Design, and Buy the Right Package
VIZ x Rabbit Card comes with 2 card packages, for sale from Nov 1, 2020 – Dec 30, 2020.
►Card package 599 baht, get VIZ Rabbit Card + free discount coupons at the participating stores with total value at more than 4,000 baht* + get a bag specially designed by the world-class artist Ricardo Cavolo valued at 499 baht.
►Card package 399 baht, get VIZ Rabbit Card + free discount coupons at the participating stores with total value at more than 2,000 baht*.
Special offer for customers joining the card with VIZ New Member, get a chance to win other rewards from the prize wheel* (The Company reserves the right to change the rewards).
Free points! Get 100 Rabbit Rewards Points* when joining VIZ x Rabbit Card. Only for Rabbit Rewards members newly joining VIZ via the Rabbit Rewards website, from Nov 1 – Nov 30, 2020.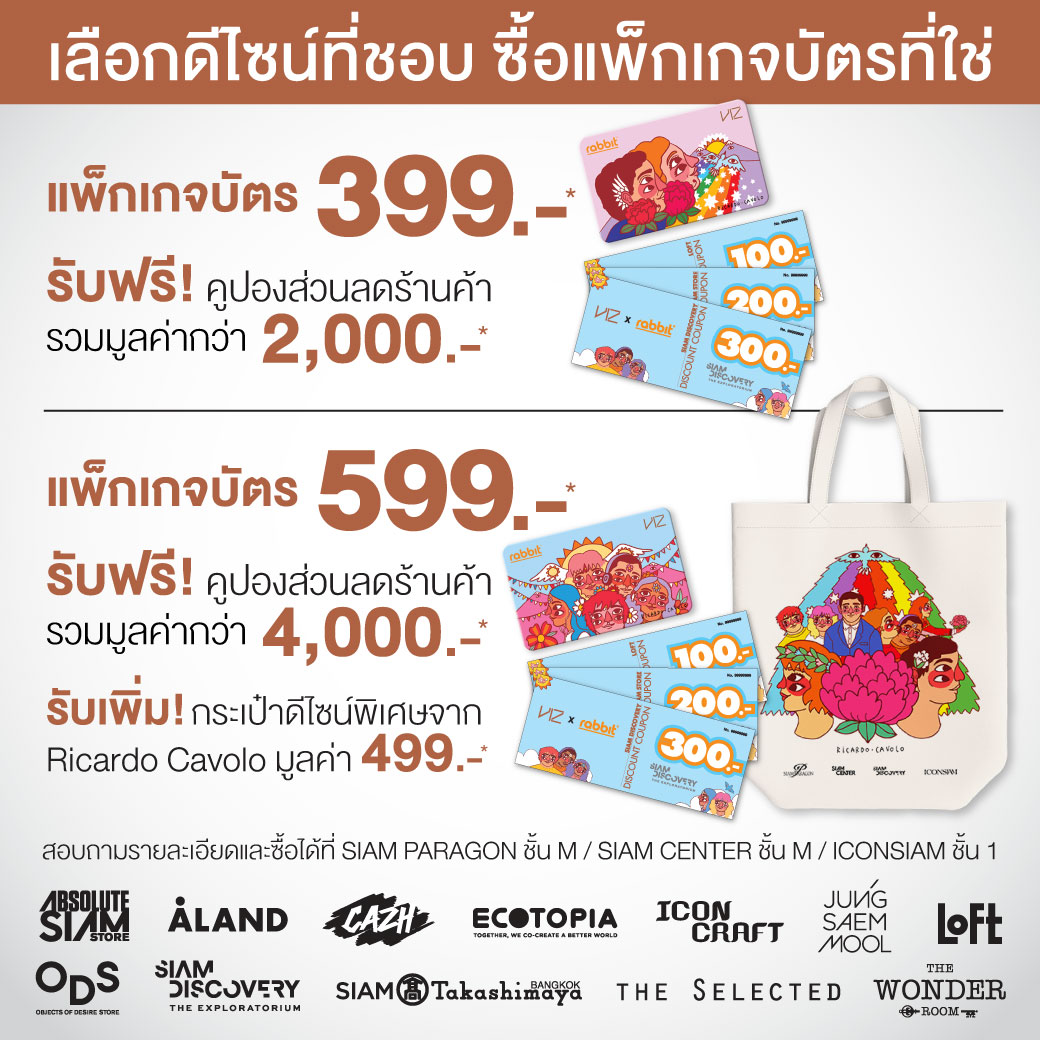 Points for Purchasing and Joining VIZ x Rabbit Card
►Siam Paragon, MF, Star Dome, BTS connection
►Siam Center, MF, Parc Paragon connection
*The Terms and Conditions are as stated by the Company. Please find more information at the purchasing points.