Energize Yourself with the Supreme Bubble Milk Teas of Siam
The bubble milk tea trend is back and beyond control, so much that 11 best bubble milk teas are gathered here at OneSiam.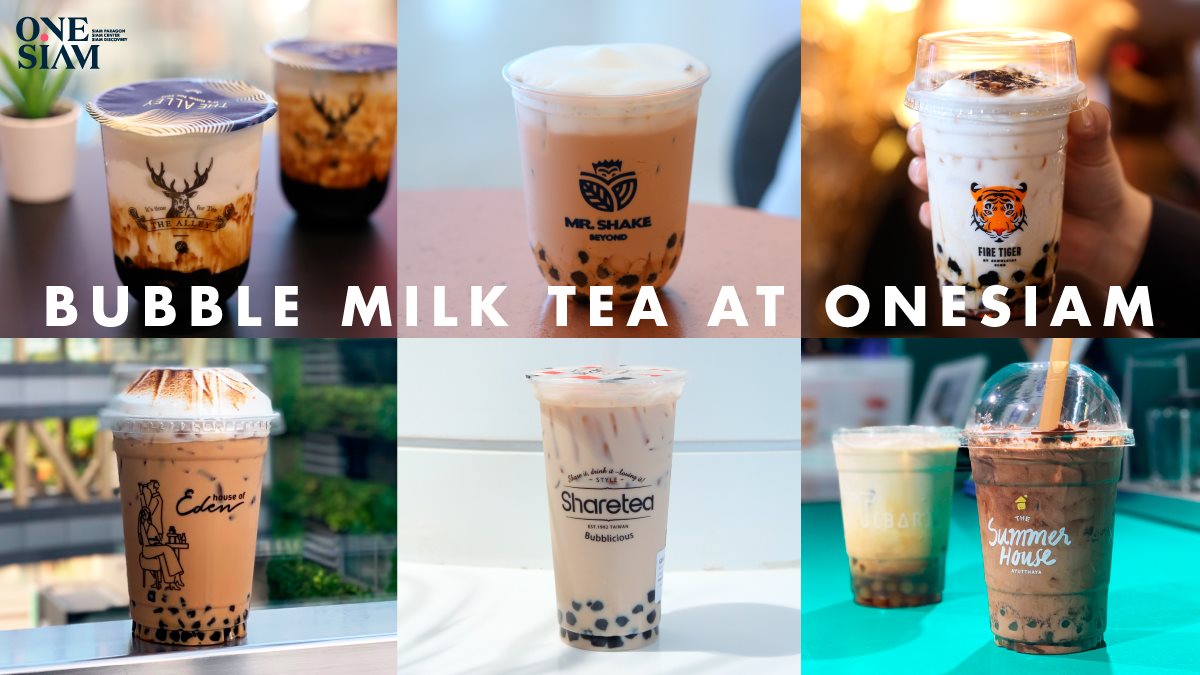 It must be a sin if we don't have this content, as the bubble milk tea trend is back and so irresistible. We then have to gather 11 best bubble milk teas in one place at OneSiam.

Fire Tiger by Seoulcial Club
Fire Tiger Milk 150 baht
The Fire Tiger Milk that is so trendy in Siam area has already been welcoming its queue at Siam Center. 4 types of milk tea are offered here. (Selling only these 4? Who cares?) The simmered pearls' strong taste and mellow milk are so perfectly blended that anyone is willing to queue up!
M Floor, Siam Center.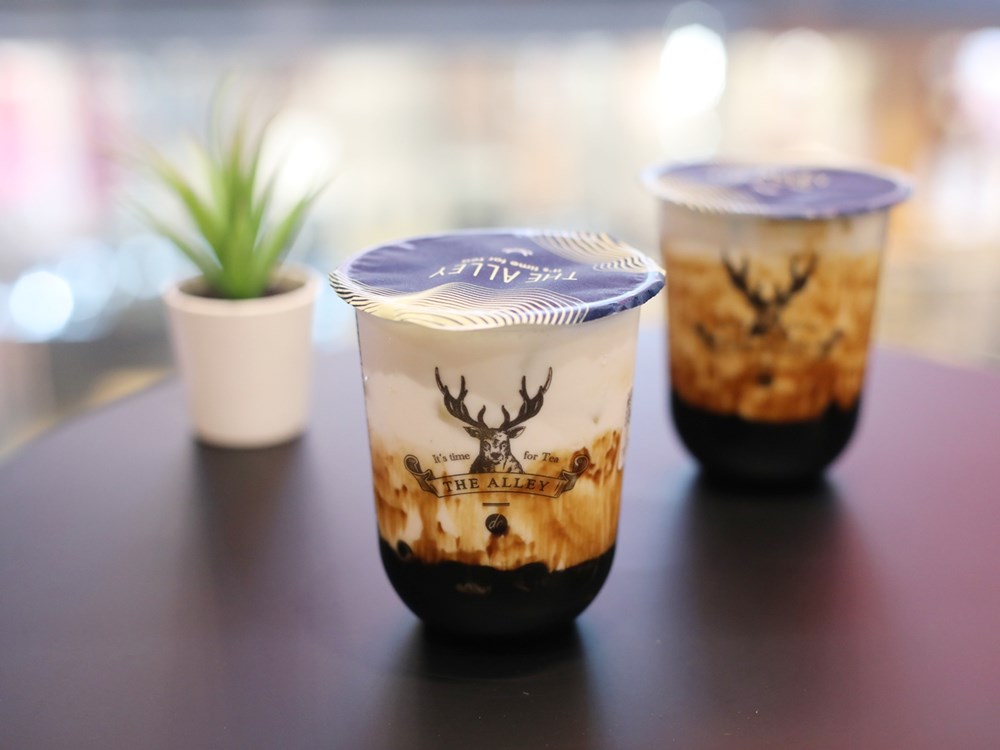 The Alley
Brown Sugar Deerioca & Fresh Milk 100 baht
It is such a mistake not to order this popular drink! The simmered brown sugar pearls are superb and matched with well-selected 100% milk.
2nd Floor, Siam Center.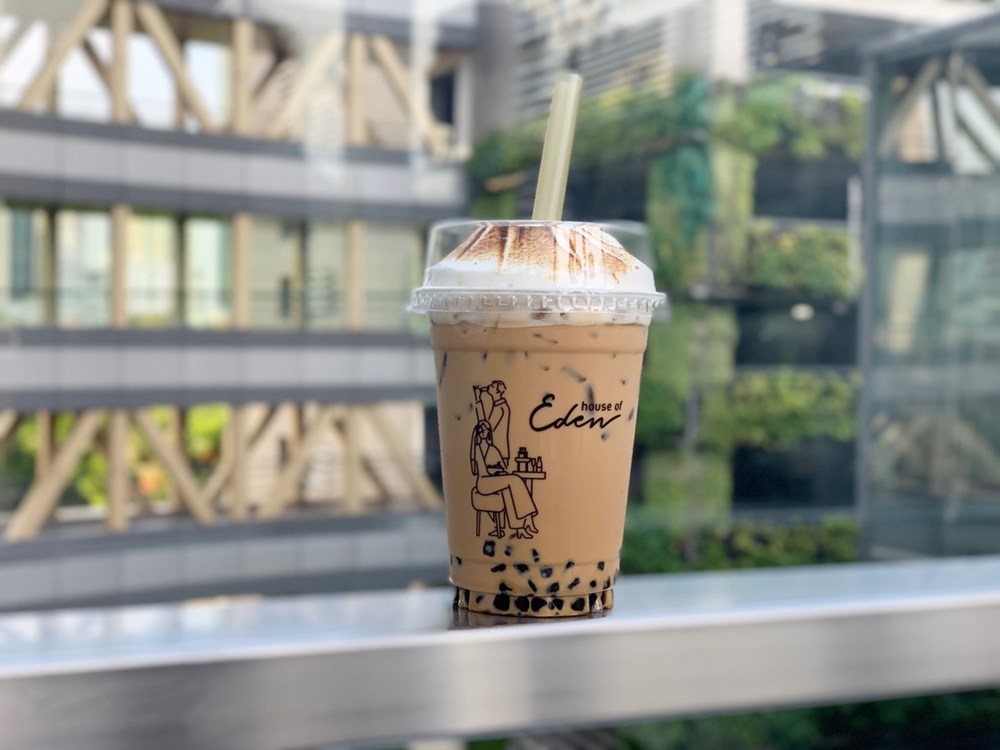 House of Eden
Royal Bubble Milk Tea 180 baht
The premium bubble tea taste that English tea lovers will be pleased, as they use quality tea like Ronnefeldt. 2 flavors are offered; English Breakfast and Earl Grey. The tea is blissfully made strong with milk and topped with charred meringue.
2nd Floor, Siam Discovery.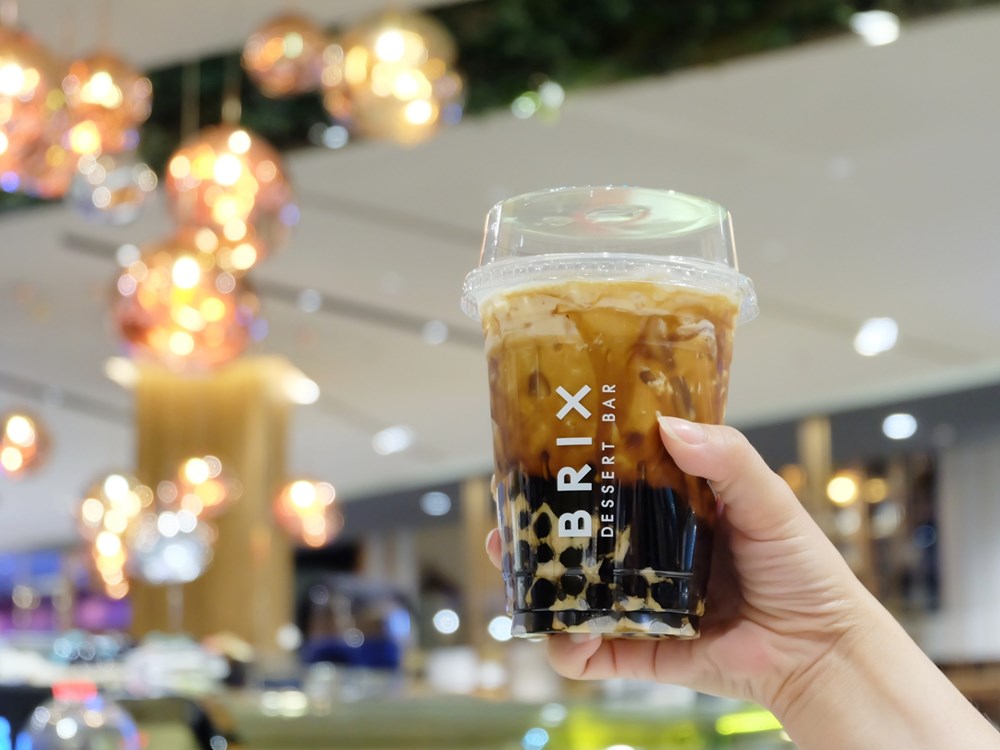 BRIX Dessert Bar
Black Sugar Bubble Tea 85 baht
"To be on cloud nine," as BRIX is using the aromatic Twinings English Breakfast tea with milk and simmered organic black sugar bubbles. The texture is chewy and the taste is perfect, without having to lessen its sweetness.
At Gourmet Garden, G Floor, Siam Paragon/ My Kitchen, 4th Floor, Siam Discovery.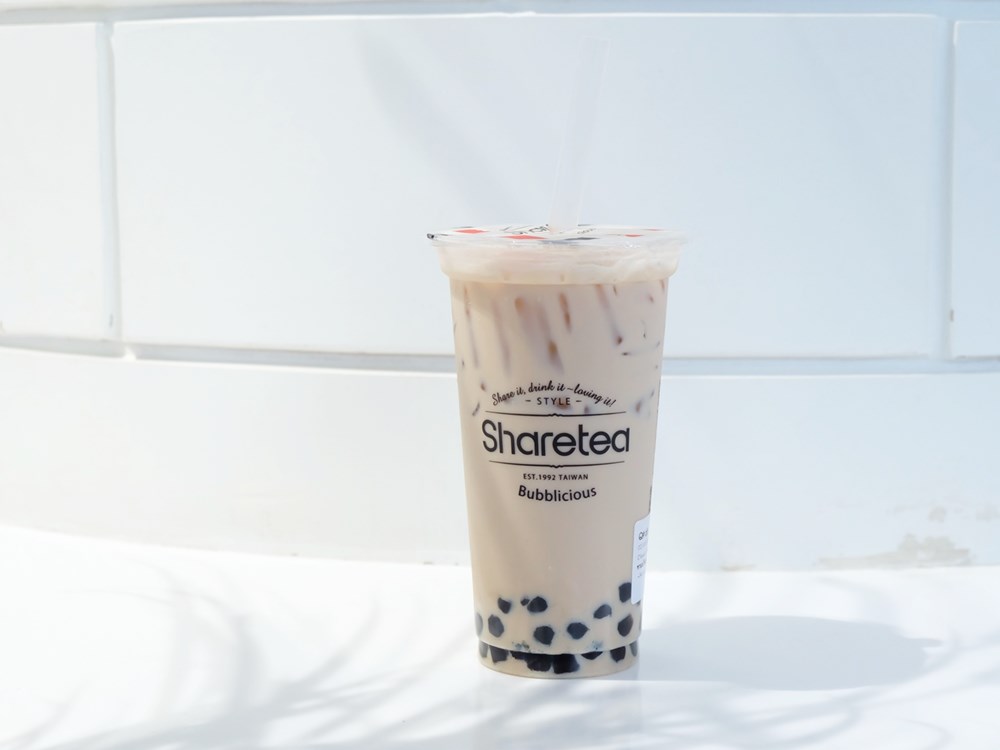 Sharetea
Tiger Fresh Milk with Boba 95 baht
Classic Pearl Milk Tea 65 bath
"Chewy bubbles with freshly brewed tea." The uniqueness of the original Taiwanese bubble tea recipe is to freshly brew the tea every 4 hours, making the tea strong and aromatic. The bubbles are also chewy and made of imported ingredients from Taiwan. We recommend you to try the classic recipe of the bubble milk tea in which there is a variety of green tea, oolong tea, or strong black tea for your own selection. Plus, it has recently launched the tiger lava bubbles to please brown sugar lovers.
Must try at Energy Bar, 1st Floor, Siam Discovery.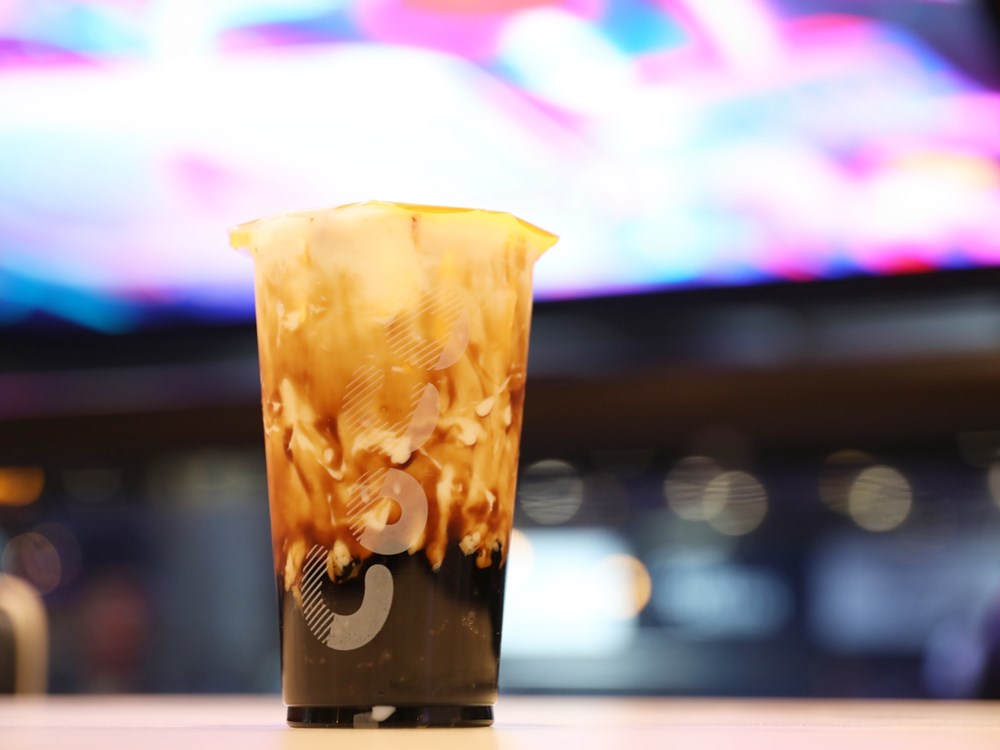 CoCo Fresh Tea & Juice
Lava Pearl Fresh Milk 70 baht
The trendy bubble milk tea from Taiwan, Coco Fresh Tea & Juice, has opened its bar at Siam Center. Walk through all the advanced fashion shops to the 2nd floor, you will see Coco's big milk tea bar with wooden tables for relaxing and enjoying the milk tea.
2nd Floor, Siam Center.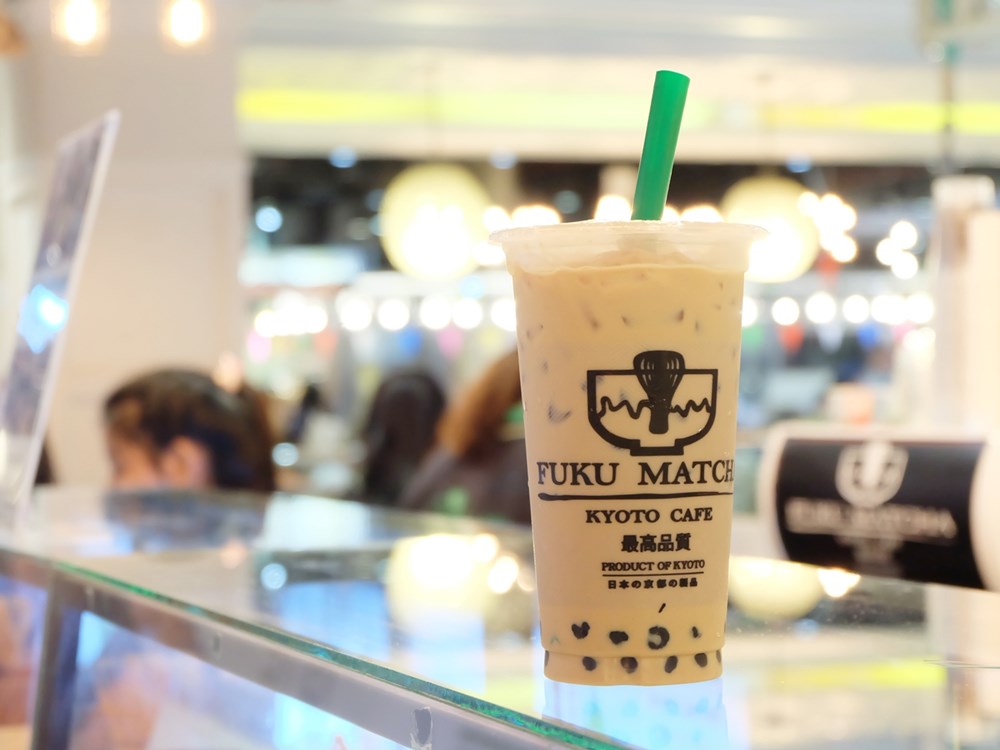 Fuku Matcha
Kyoto Milk Tea 40 baht
"Kyoto-style rich and aromatic tea." For those who love strong and fragrant tea full of tannin will like Fuku Matcha. The Kyoto-style bubble tea is from the first-rate city of tea. Not only the black tea used for Kyoto Milk is very tempting, Matcha and Hojicha brewed in the Japanese style are also a must-try. Besides, the prices are friendly to our pocket.
Next to Food Republic, 2nd Floor, Siam Center.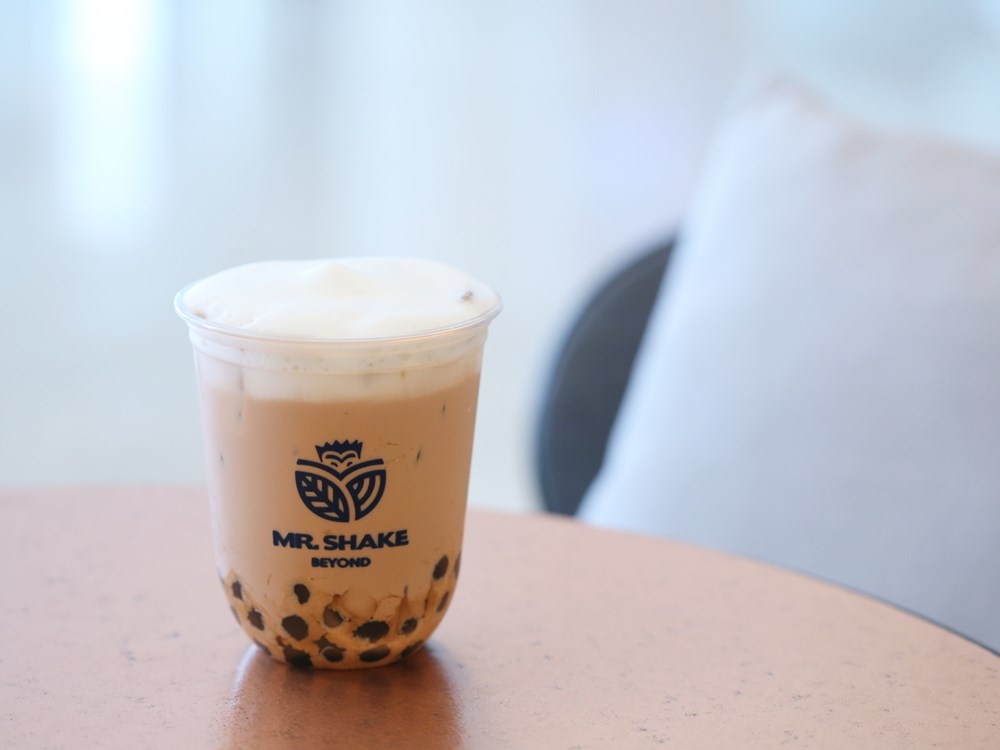 Mr. Shake Beyond
Beyond Milk Tea 85 baht
"Be classic with familiar taste." The sweet and creamy bubble tea is from the very first bubble milk tea bar in our heart, Mr. Shake. It has come to the next level with the new concept, Mr. Shake Beyond, offering more menu items and well-selected premium ingredients. Yet, the taste is as delicious as always.
3rd Floor, Siam Paragon.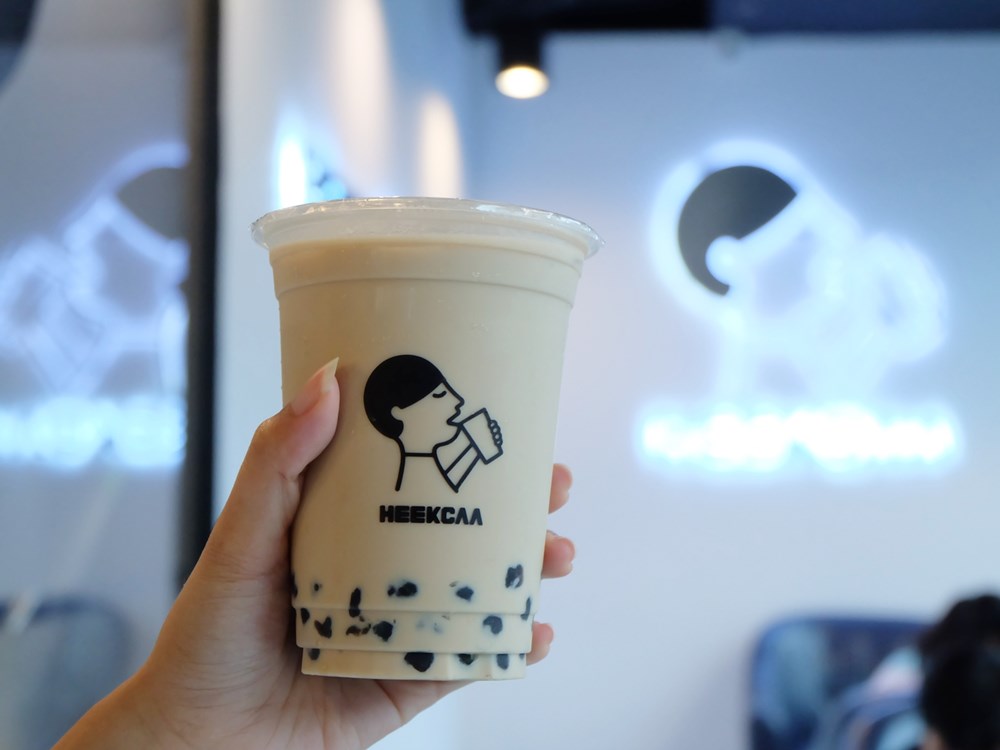 Heekcaa
Milk Tea Pearl 75 baht
"Sweet, creamy, and well-blended."
Apart from creating the cheese tea phenomenon all over the town, this original tea bar from China is offering other bubble milk teas for us to try. The tea is fragrant, same as its original, and softly well-blended.
2nd Floor, Siam Discovery.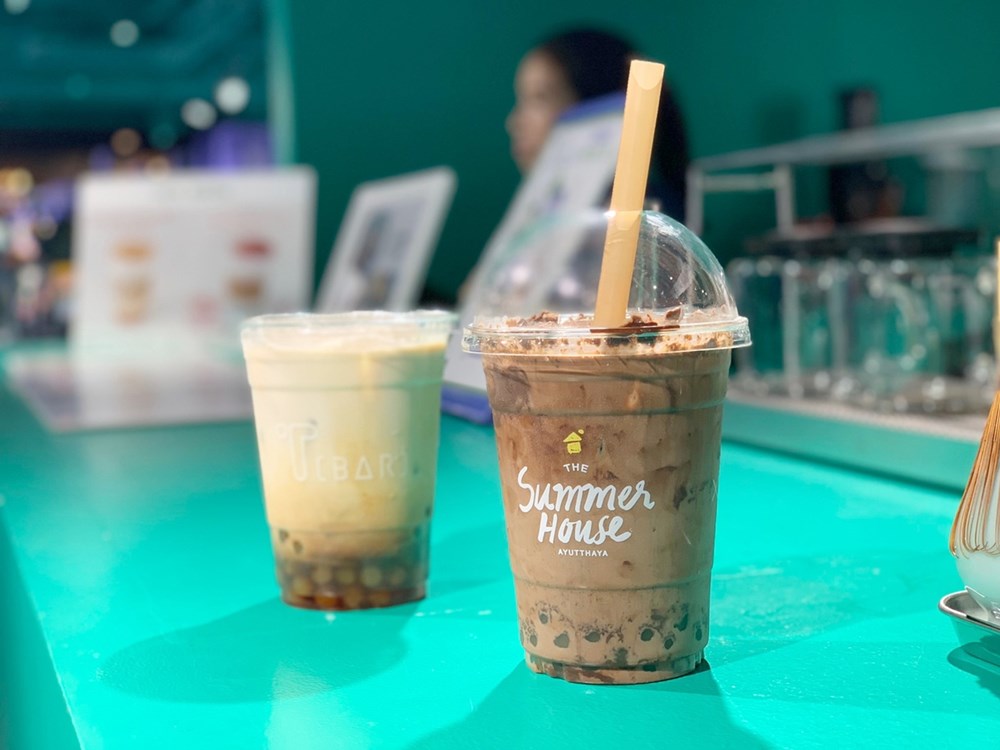 T (BAR) x The Summer House
Chocolate with Bubble (95 baht)
The famous bubble milk tea shop from Ayutthaya and Thammasat University has opened its bar here! It is located right at the center of Siam area in Absolute Siam Store, 1st Floor, Siam Center. The bubbles are pretty special as they are golden and chewy, and emit the fragrance of simmered sugar and honey. Try the rich aromatic bubble chocolate, it is really awesome. For those who prefer something classical, you can try the normal recipe milk tea.
This place offers less sweetness and good taste, at Absolute Siam Store, 1st Floor, Siam Center.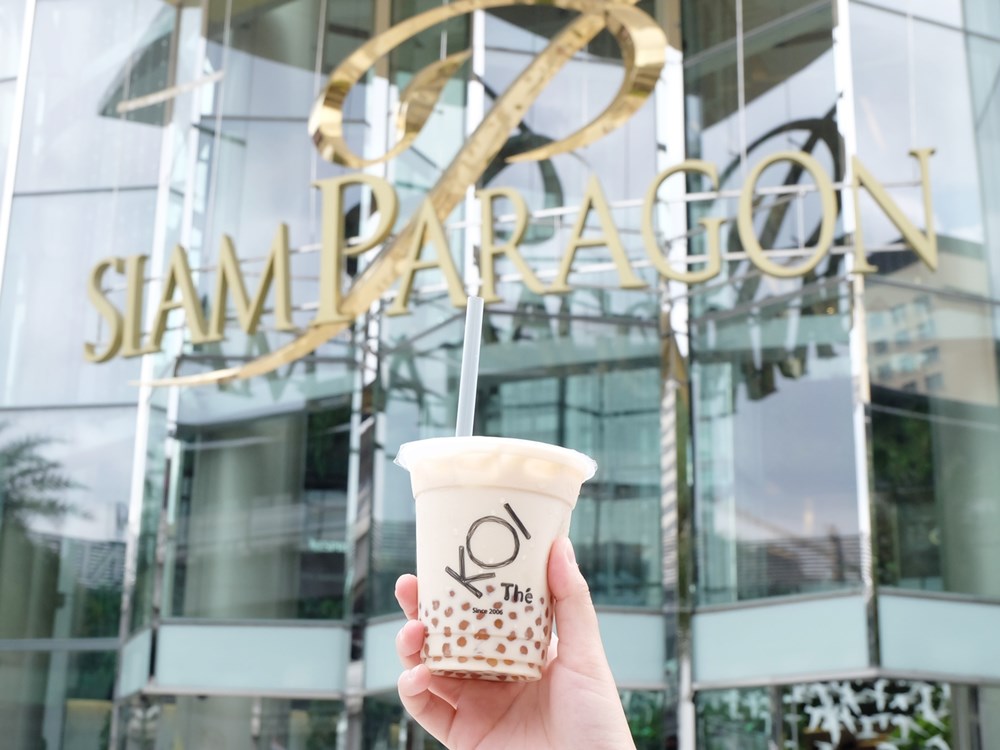 KOI the'
Golden Bubble Milk Tea (S 70 baht, M 90 baht)
"The original chewy golden bubbles." This is another Taiwanese recipe bubble milk tea. Its unique golden and bigger bubbles, well-blended taste, and mild tea scent create one of the longest queues here.
At Gourmet Garden, G Floor, Siam Paragon.