Homemade Japanese Café with Passion from Cutie's Heart
Bringing Happiness On the Table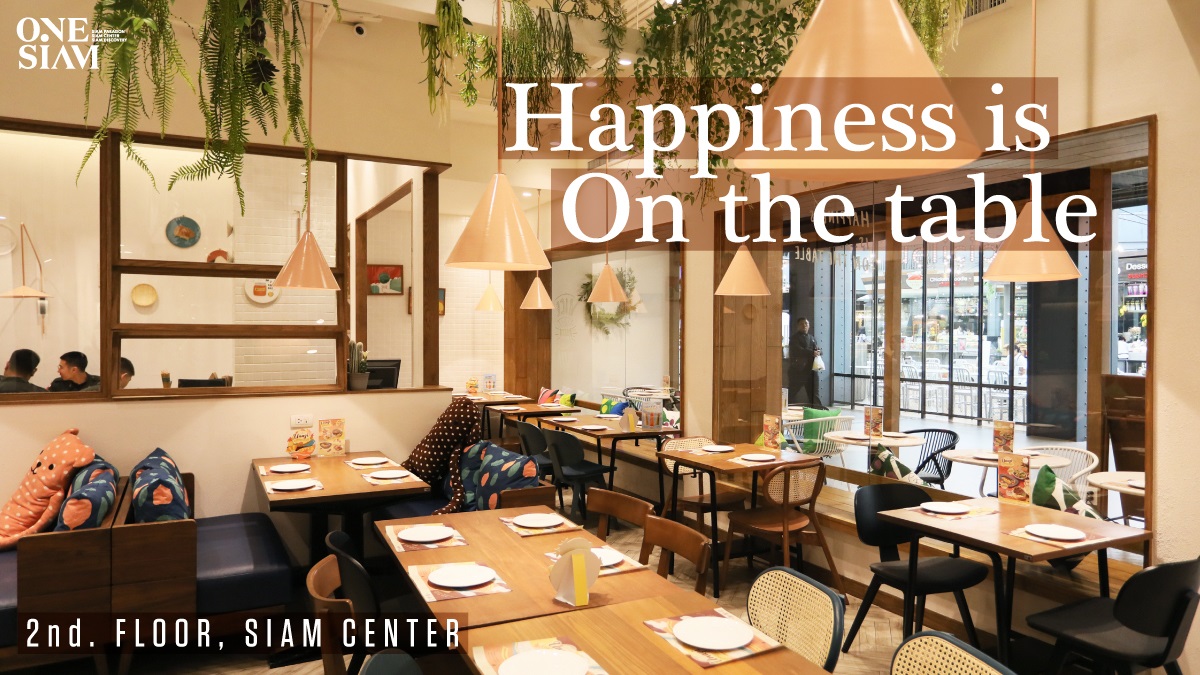 One of our beloved Japanese-style Cafés has already marked its 9th year anniversary. On the Table on the 2nd floor of Siam Center is back with new cozier looks. We would like to explore this change while tasting its new trendy healthy menu.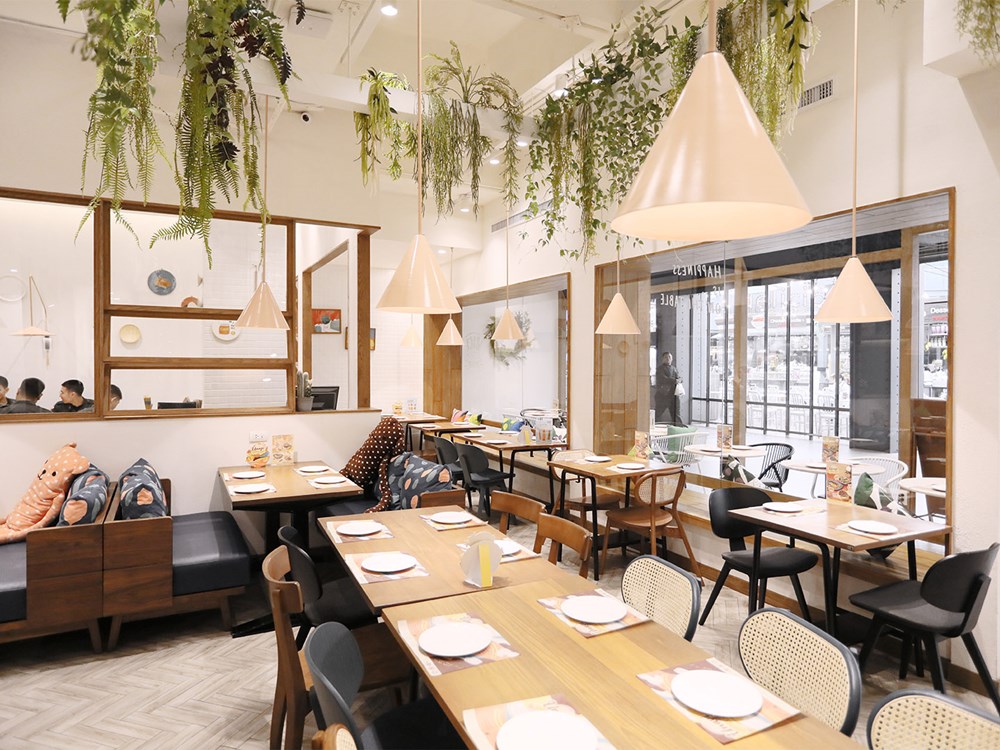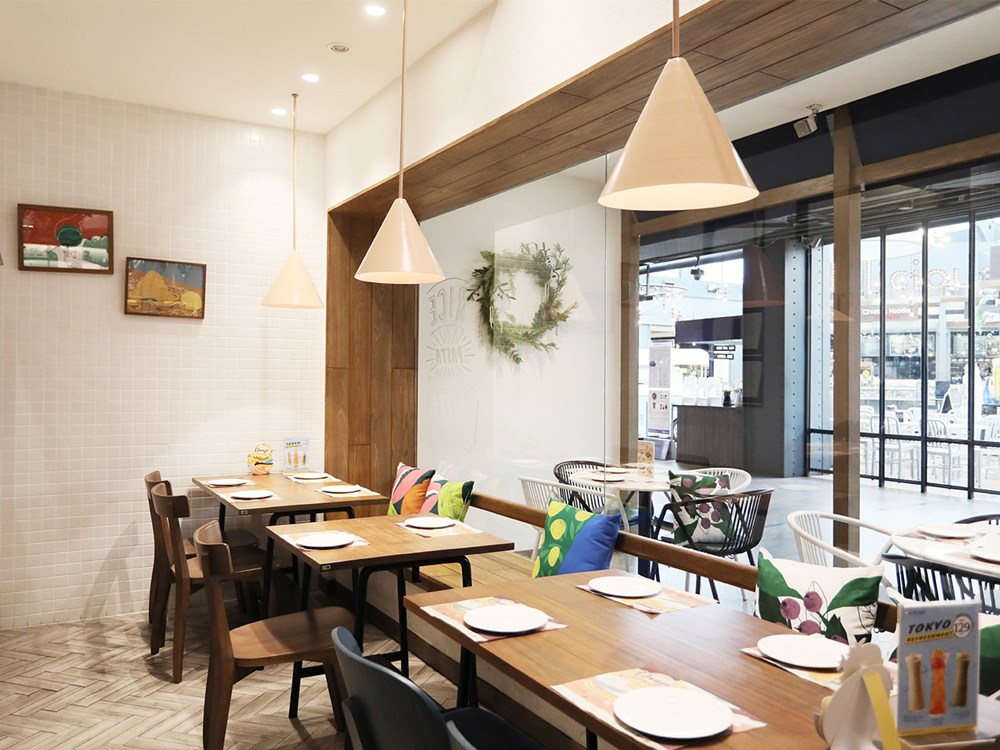 On the table is considered one among the first Japanese-style cafés in Bangkok. It is decorated in a very cute style with small details. Kitchenware is used as decoration bringing cozy vibes to the restaurant. The story began from the owner who has passion in homemade cooking and after the visit to Zakka Café in Tokyo. The inspiration has brought to Bangkok with the intention to build a homemade restaurant where happiness is created during a meal.



New Looks of On the Table, 2nd Flr., Siam Center
The restaurant renovation comes with a new additional concept of cozy home. The café is making you feel comfortable and relaxed. The decoration truly gives the feeling of staying in a real house with walls and partitions, and a front porch inviting customers to come in. From a sweet feminine café, it is now a place where anyone can taste homemade food without feeling awkward. Plus, On the Table has fully added healthy menu for health lovers and vegans to enjoy more.



Healthy Homemade Japanese-Style Cuisine
The uniqueness of homemade cuisine served at On the Table is not only of quality ingredients and from attention to every dish, but the food style also well mixes the west and the east. This is a Japanese style called Yoshoku which is influenced by western cuisine, including Curry Rice, Hamburg, Spaghetti Cream Ebiko, and Italian cuisine, etc. The restaurant's signature dish is Hamburg Curry Gratin at 280 baht. The Hamburg meat is soft and juicy, and the curry is tasteful with stretchy cheese, it's a nonstop and joyous feast. Also, there's Spaghetti Tomyam Seafood at 280 baht. This dish brings in strong Thai taste with truly seafood Italian spaghetti. If you come with a big group, you can order Smoked Salmon Cream Cheese Pizza at 390 baht to share together, or get full with Chef Camel's Spare Ribs, half rack at 320 baht, and full rack at 590 baht, served with potato wedges and grilled corn.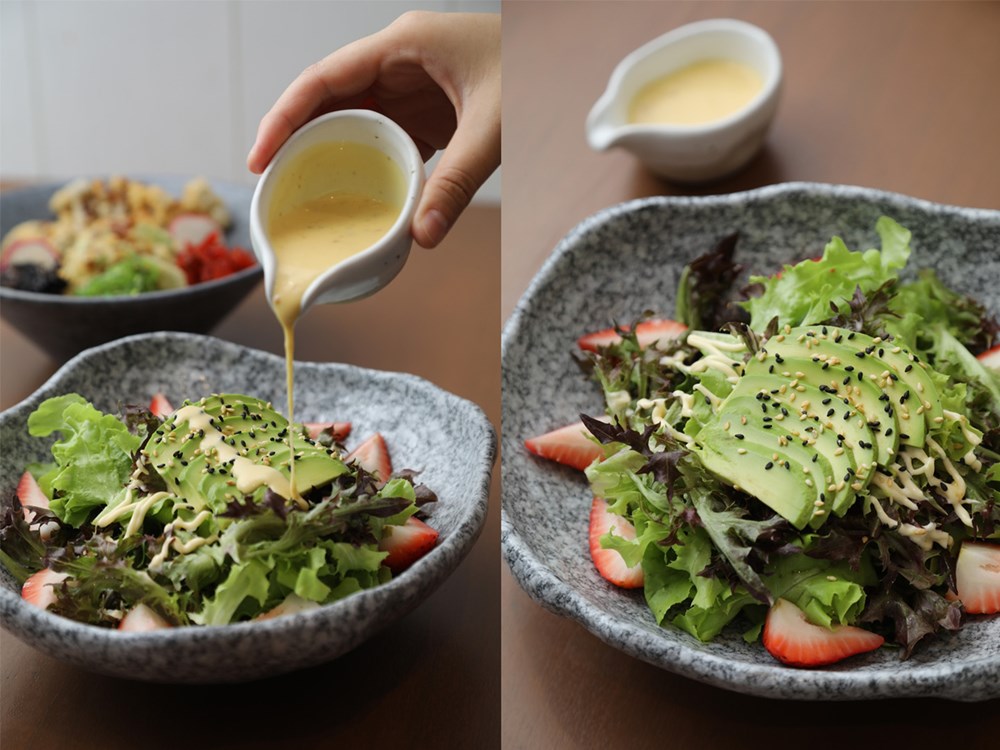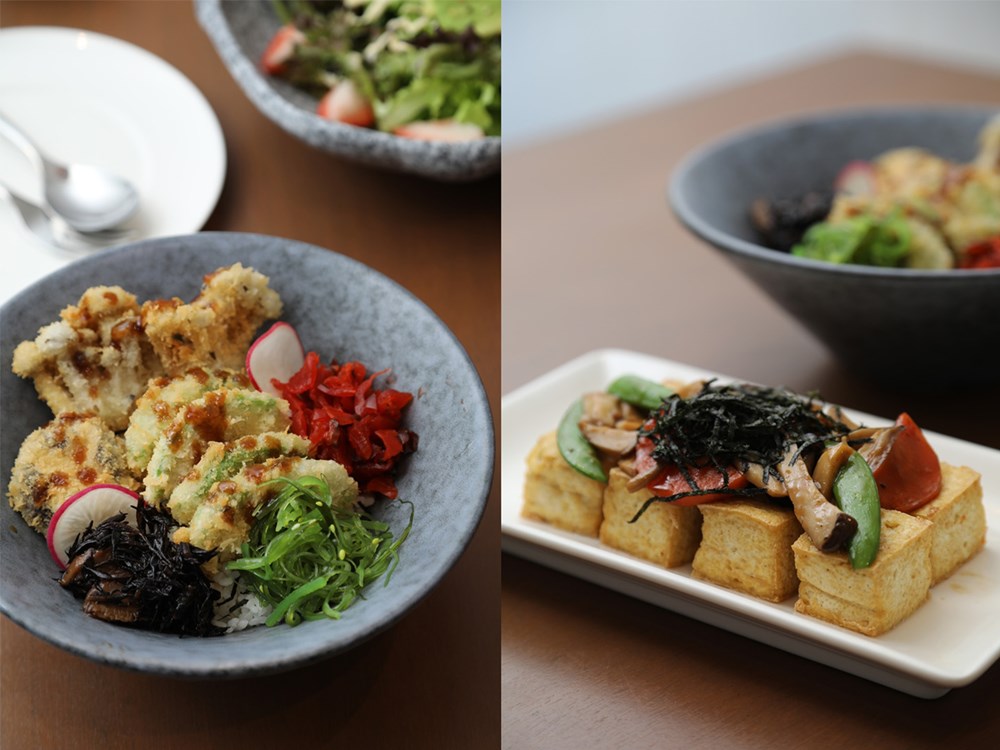 For the healthy and vegetarian menu, there is Avocado Strawberry Salad at 220 baht, served with sweet and aromatic honey mustard dressing. This dish provides good fat from superfoods like avocado and strawberry. You can also have Tofu Teriyaki Don as a side dish at 125 baht. Its taste is well-blended as the café only selects quality Momen Tofu. Then, you will be full with Crispy Avocado Mushroom Don at 220 baht, a healthy rice dish that is as yummy as others.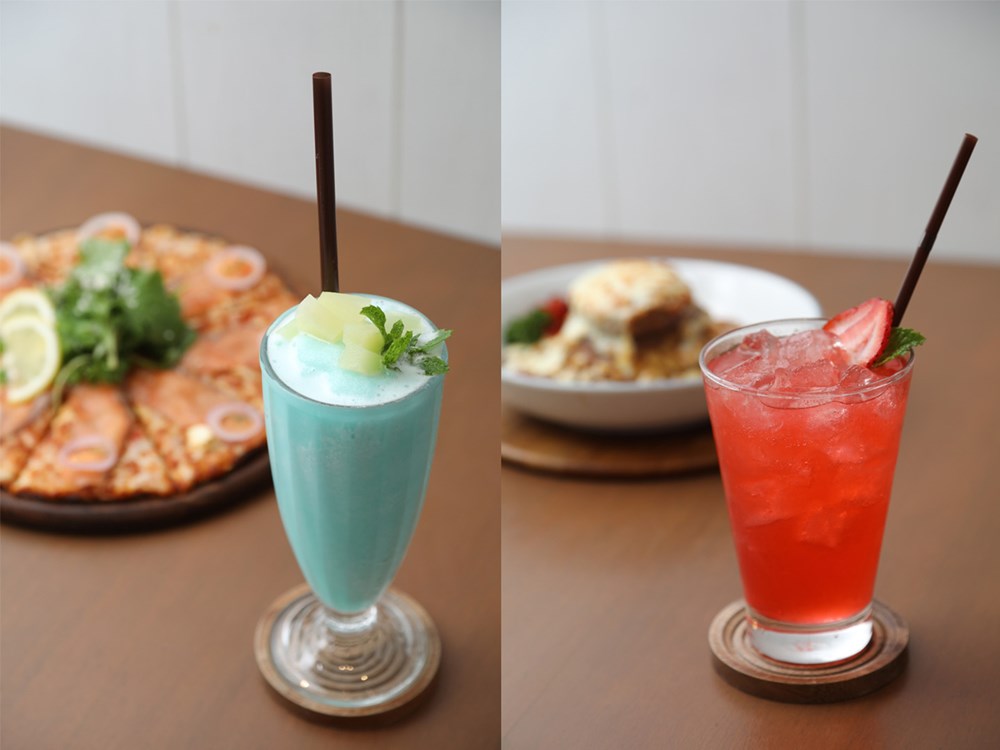 Blue Pineapple Smoothie 95 baht
Strawberry Lime Soda 85 baht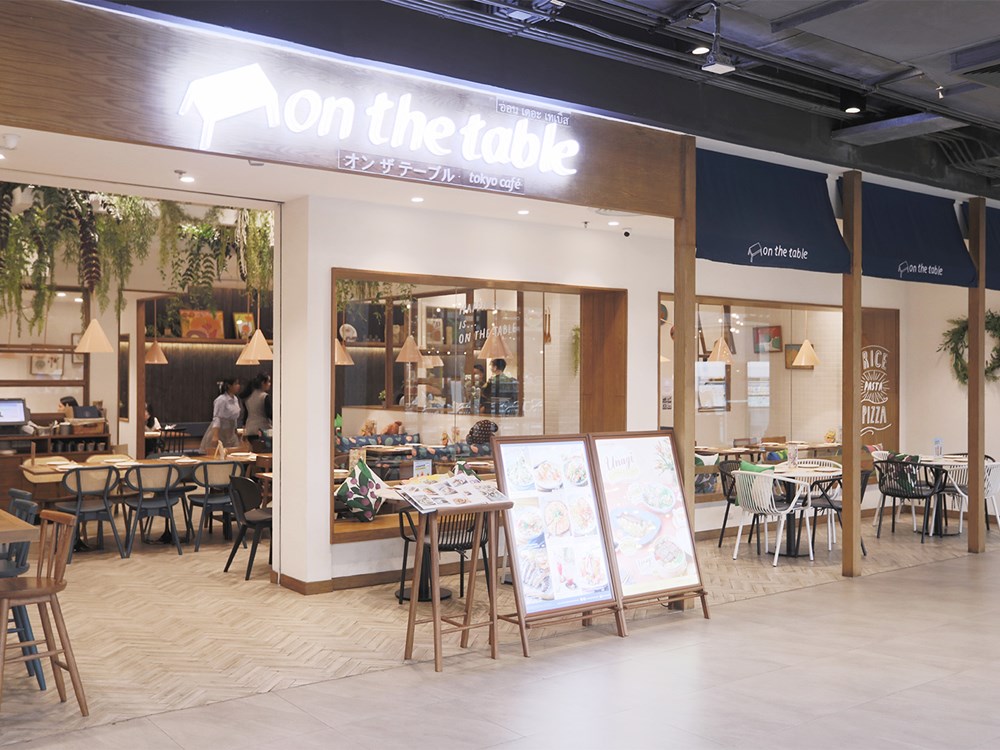 Small happiness can occur very easily with good food, awaiting for you every day at On the Table, 2nd Floor, Siam Center. And for your sneak peek, there're also electrical outlets for those who would like to find a working space with delicious food; you can just come here.