Freezing Summer Phenomenon with Refreshing Yummy Style
Drinks and Desserts inspired by Icy Force and Never-ending Tasty Innovation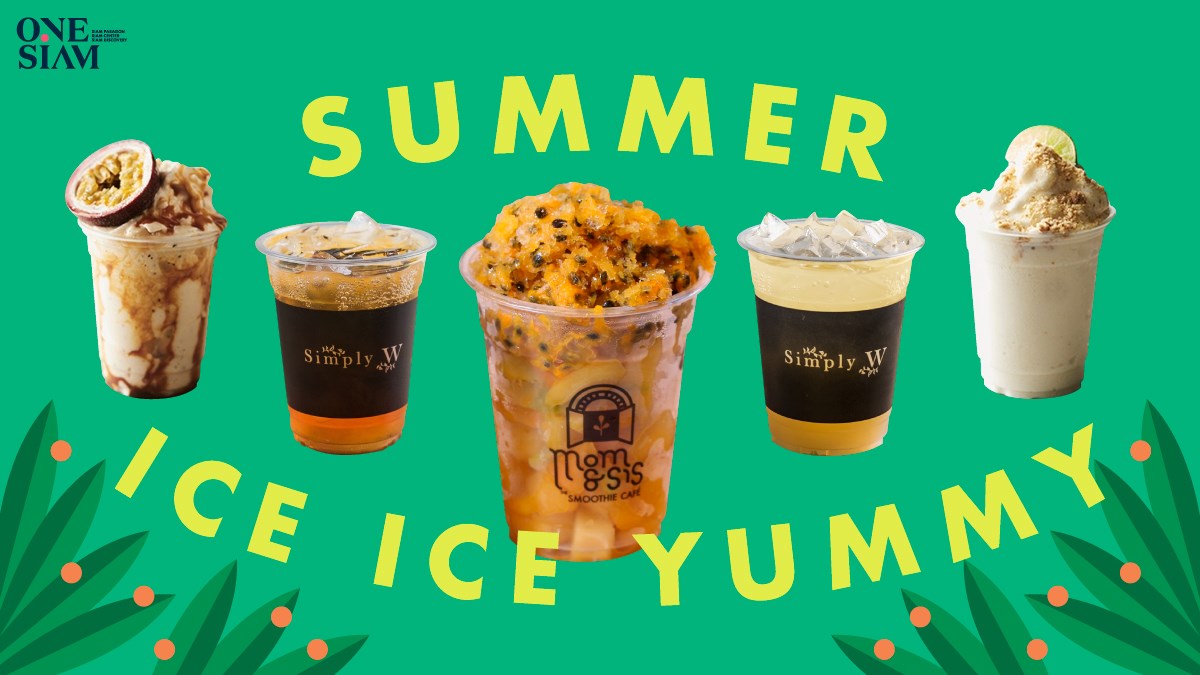 OneSiam collects a variety of yummy menus that come with astonishment and originality, right at the heart of the city – Siam Paragon, Siam Center, and Siam Discovery.

1. Fire Tiger Milk
The Fire Tiger Milk that is so trendy in Siam area has already been welcoming its queue at Siam Center. 4 types of milk tea are offered here. (Selling only these 4? Who cares?) The simmered pearls' strong taste and mellow milk are so perfectly blended that anyone is willing to queue up (150 baht) at Fire Tiger by Seoulcial Club, M Floor, Siam Center.

2. Royal Bubble Milk Tea
The premium bubble tea taste that English tea lovers will be pleased, as they use quality tea like Ronnefeldt. 2 flavors are offered; English Breakfast and Earl Grey. The tea (180 baht) is made strong with milk and topped with charred meringue, it is so blissful at House of Eden, 2nd Floor, Siam Discovery.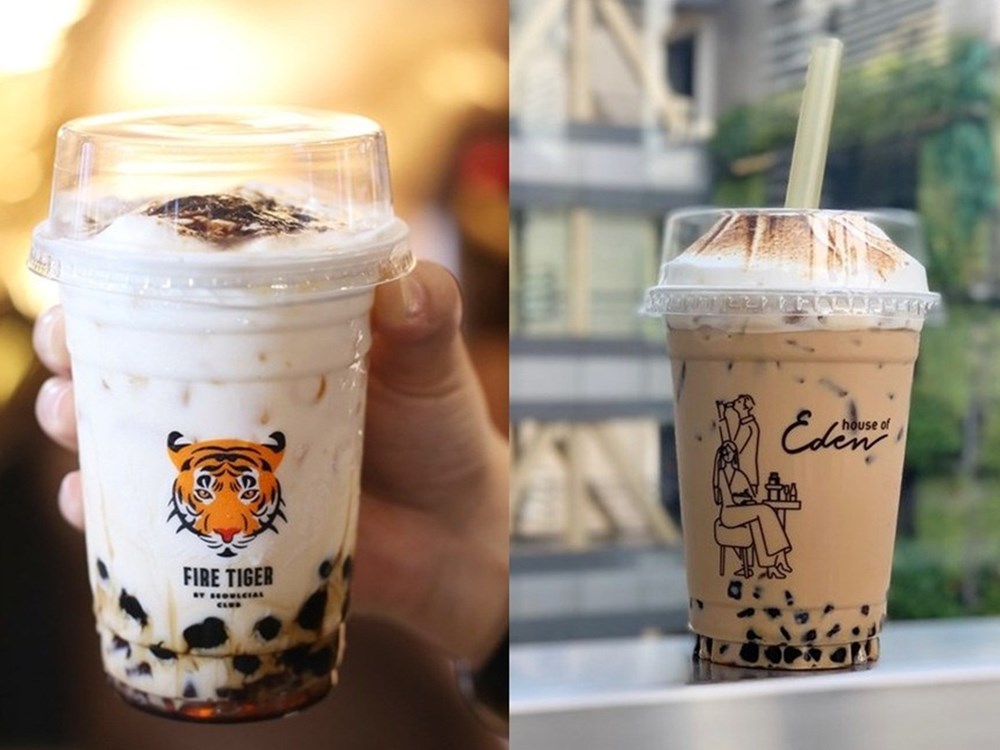 3. Pang Cha LukKaiThong Royal
This shaved ice is not too sweet, and those who are not fond of desserts still very much enjoy this one. You will be surprised with various textures ranging from crunchy Japanese algae caviar, crispy thin sliced almonds, chewy Taiwanese pearls, bread soaked with tea, and creamy whipped cream on top – mix them altogether to feel the bliss. It is grandly served with dry ice, so stunning that other tables will turn their heads, at LukKaiThong, 4th Floor, Siam Paragon.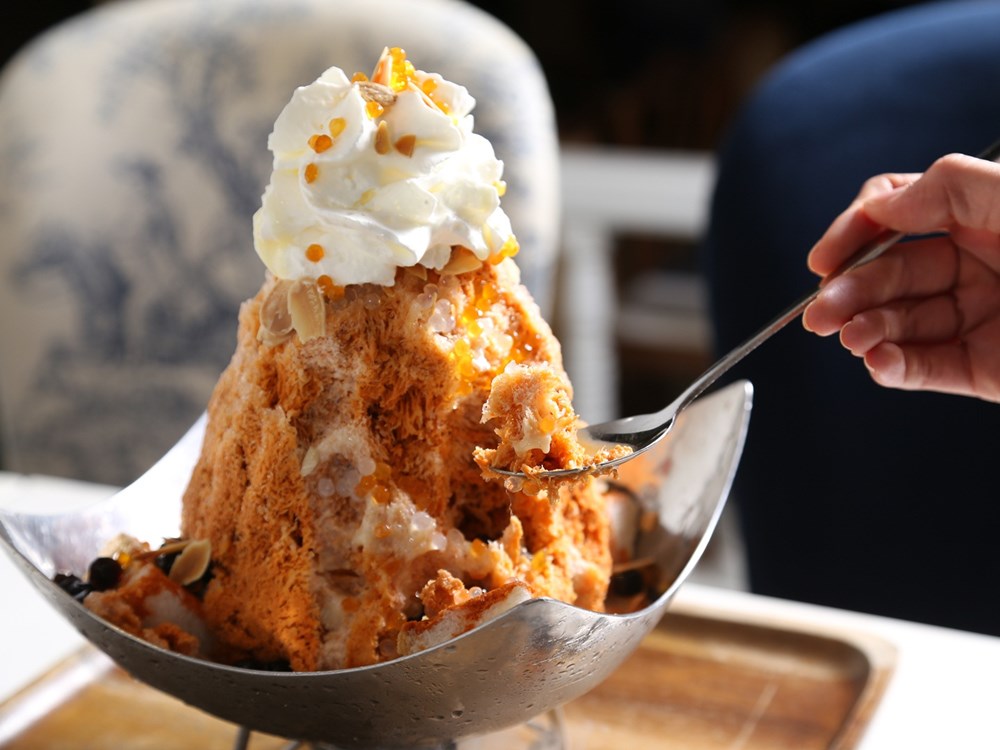 4. Ruam Mit
This is a Thai dessert combining several components in which the leading role lands to colorful tapioca. The others include Thap Thim Krop (crispy water chestnuts), Lot Chong Singapore (green jellies), sweetened jackfruit, and many more. Anyways, it is a must-try at Khao, as the coconut milk is perfectly sweet and creamy with pandan flavor, chewy flour, and crispy water chestnuts. This is Ruam Mit (140 baht) that we are always longing for at Khao Dessert Café, G Floor, Siam Paragon.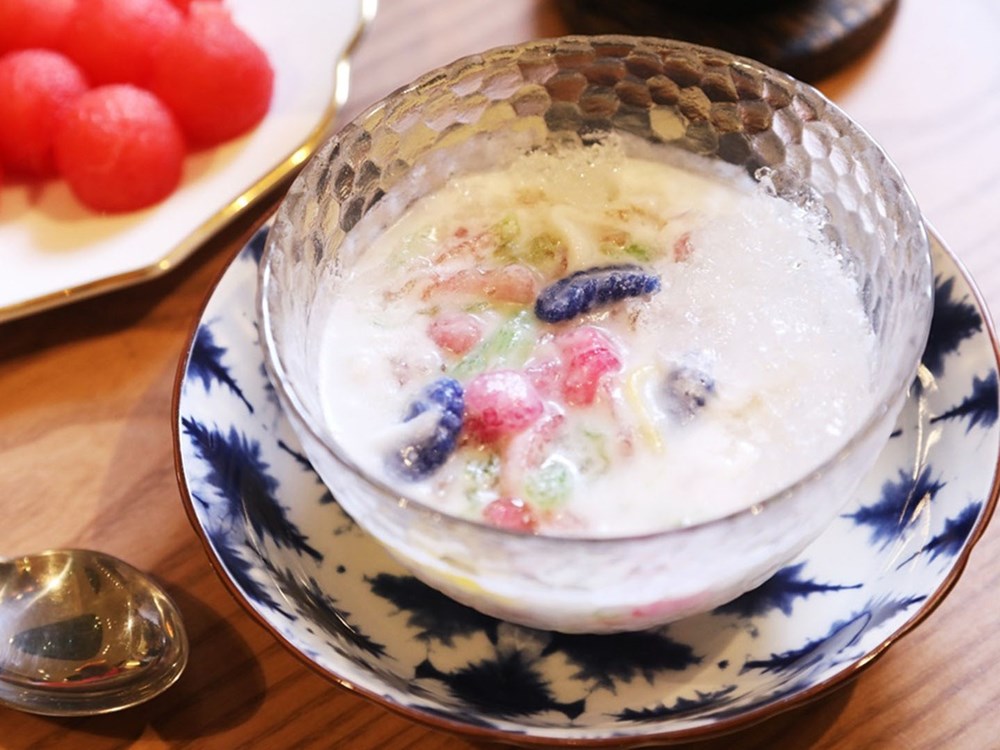 5. Lot Chong Nara
Get sweetened and fresh with a Thai-style combination of Lot Chong (green jellies), coconut milk, black sticky rice, and coconut ice cream on top (95 baht), at Nara, G Floor, Siam Paragon.

6. Tsujiri Shaved Ice
The Japanese-style cold shaved ice with a strong flavor of Matcha and a mouthful of crunchy ice. It is served with Matcha soft ice cream, red beans, and Dango, as sweet as tasting it in Japan, at Tsujiri, G Floor, Siam Paragon.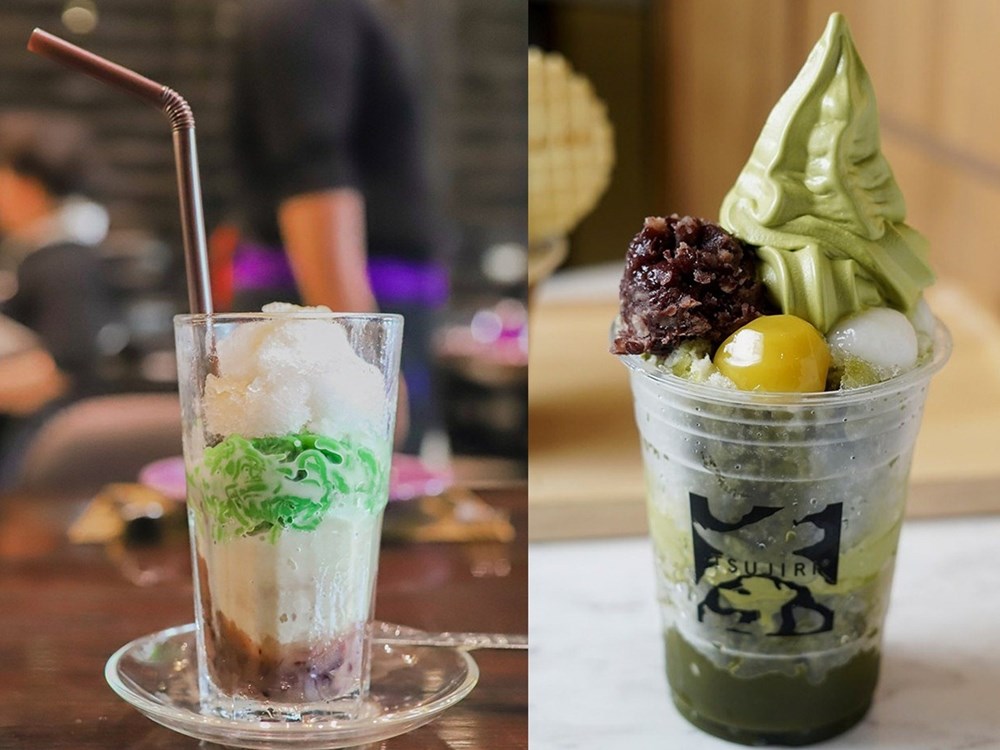 7. Flat Belly Smoothie
Strawberries, blackberries, blueberries, limes, pineapples, mint, bananas, stevia, yogurt, soybeans, and chia seeds (180 baht); and Veganerie Brownie Smoothie – chocolate smoothie with full-flavored brownies (165 baht) – at Veganerie, G Floor, Siam Paragon.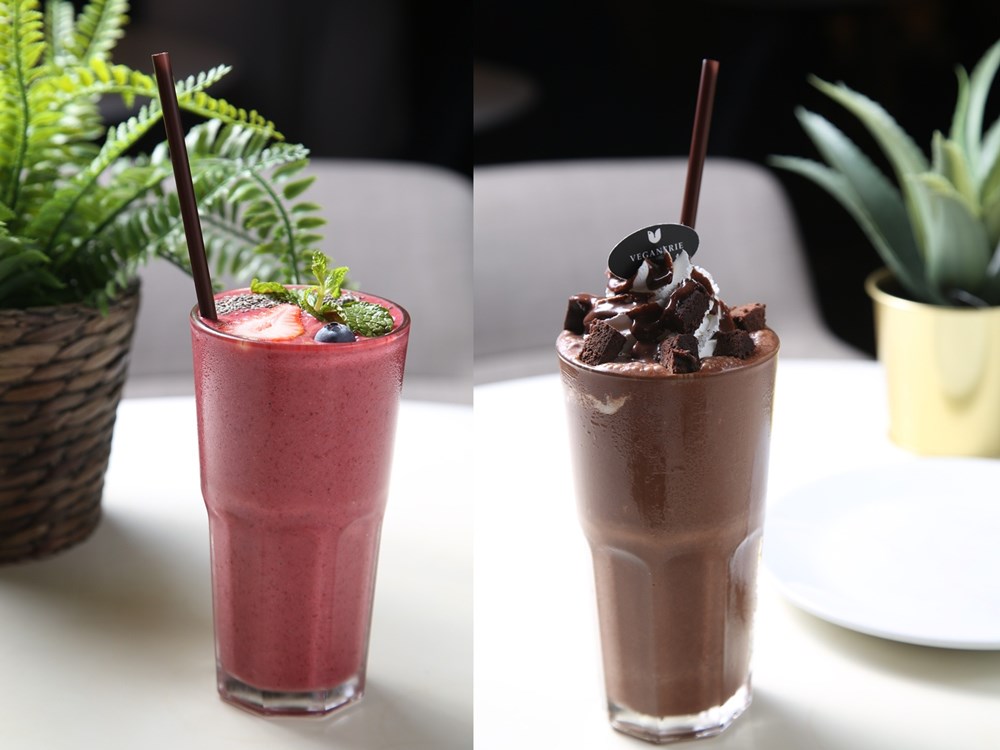 8. Bean Medley with Longan Granita
This is another version of original iced bean medley that longan syrup comes in a form of granita (120 baht), offered at Another Hound Café, G Floor, Siam Paragon.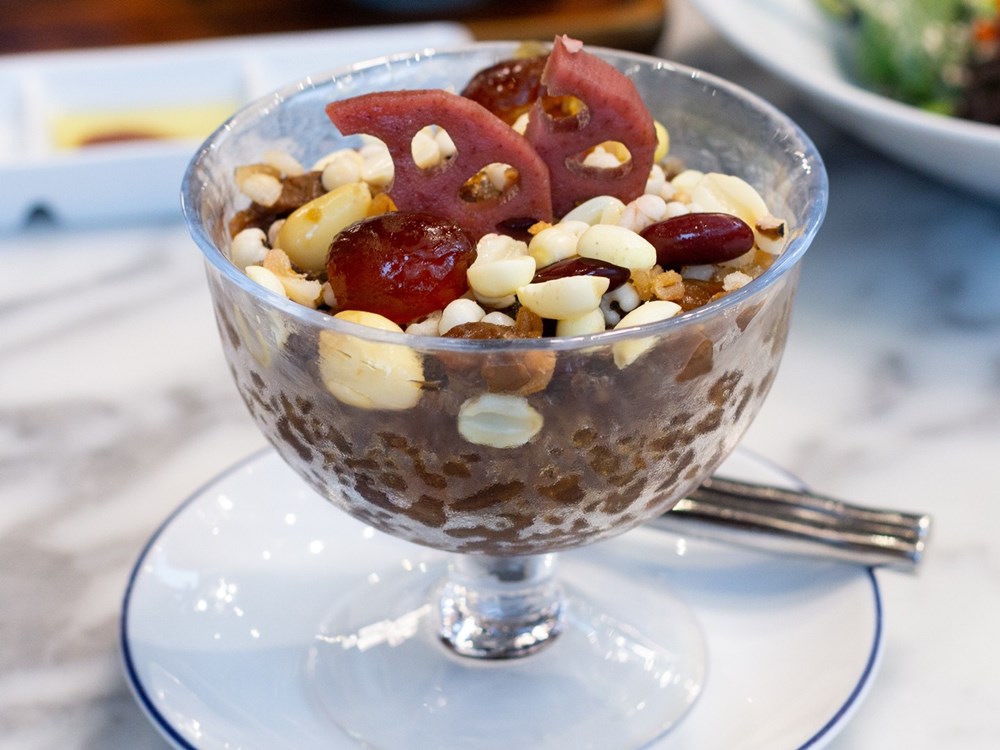 9. Sip On Summer
These 2 drinks will definitely help refresh yourself and reduce the heat; Earl Grey Soda (95 baht) and Mango & Pineapple Soda (95 baht) at Whittard Simply W, G Floor, Siam Paragon.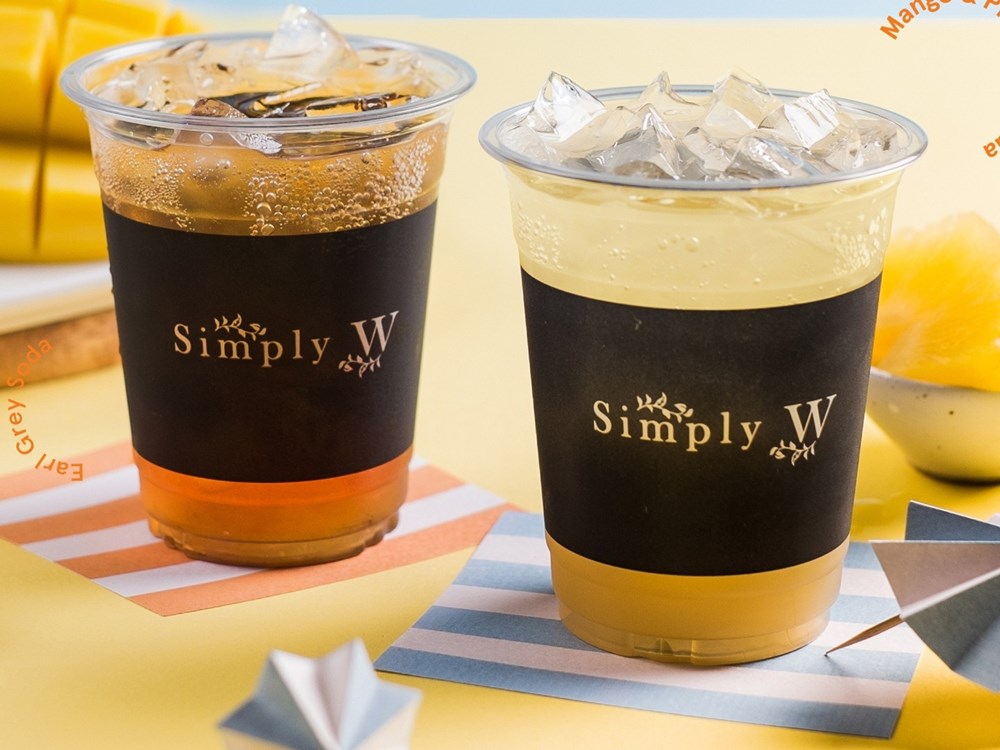 10. Refreshing Smoothie
This smoothie is leveled up to be both delicious and healthy. The ingredients are made of super food without sugar or syrup, but directly utilizing sweetness from fruits, such as ripe mangoes, apples, and honey (from 155 – 185 baht), at Mom & Sis The Smoothie Café, G Floor, Siam Center.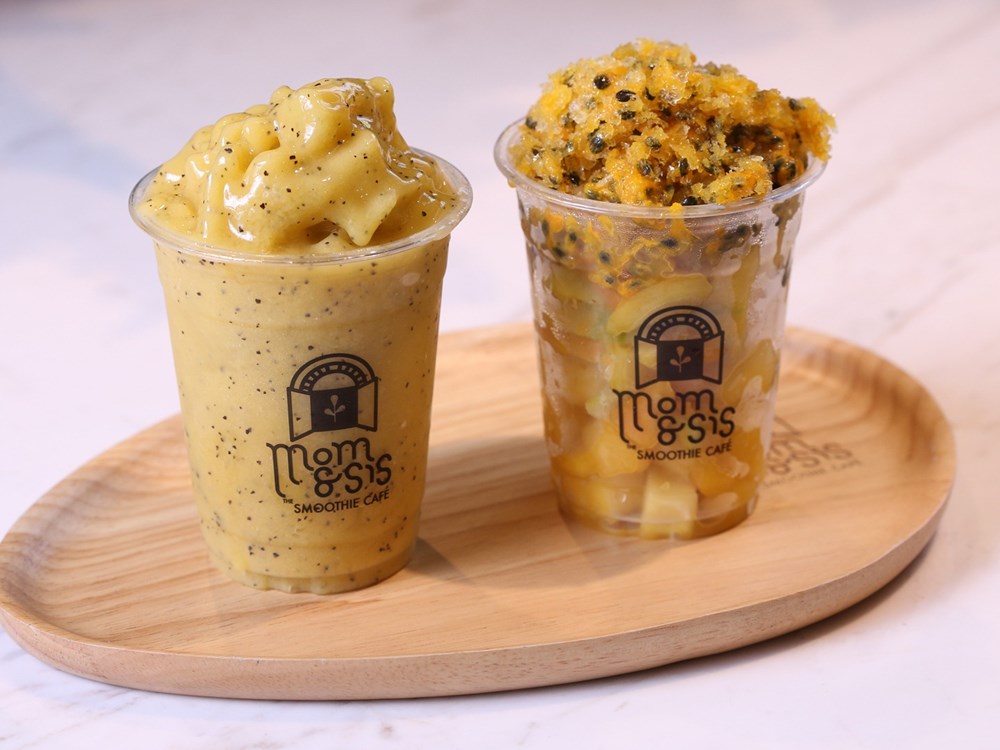 11. Taiwanese Fig Jellies
The brightly golden fig jellies on top of shaved ice come with honey lemon sauce and tapioca pearls. It perfectly combines freshness from both sour and sweet tastes. After digging in, you will discover brown sugar jellies at the bottom, such a treat! (119 baht), at QQ Dessert, G Floor, Siam Paragon.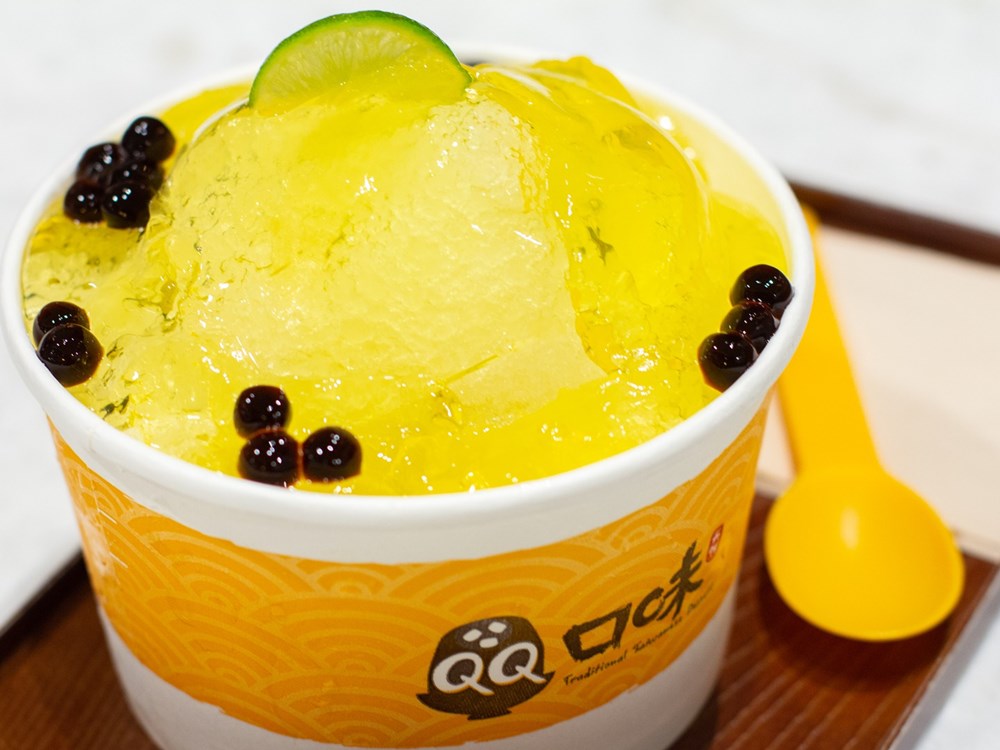 12. Passion Fruit & Caramel
This mixed smoothie (165 baht) looks so yummy, refreshing, and aromatic from sweet and sour passion fruit. It is well blended with the mellow taste of handmade caramel sauce at Brave Roasters, known for its expertise in Specialty Coffee. Desserts, homemade pastries, and fresh drinks here are all delicious.
Key Lime Pie
The drink is inspired by a favorite pie of many people around the world. The shop applies vanilla soft serve with lime smoothie, and top with crispy crumble, giving absolutely well-blended refreshing sweet and sour taste (165 baht) at Brave Roasters, O.D.S. Zone, 3rd Floor, Siam Discovery.