CHINESE NEW YEAR & FAMILY
Don't forget that aside from those who came before you, it's also the time to be with your family this Spring Festival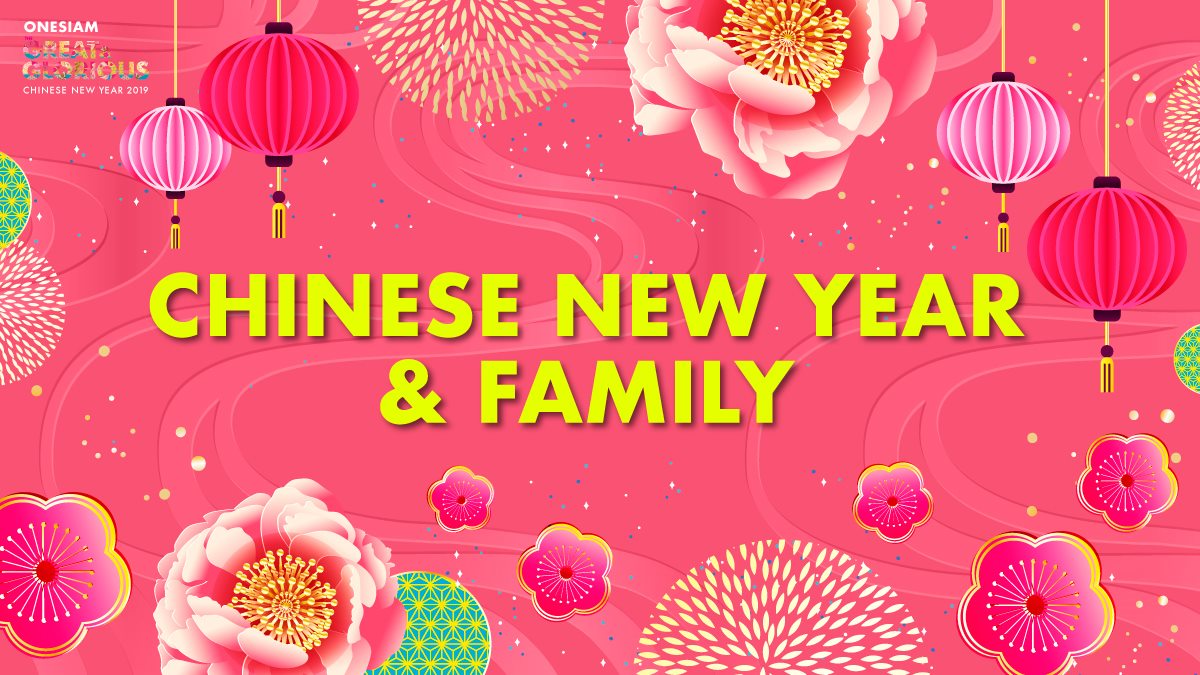 When it comes to Chinese New Year, one of the first things that come to mind are images of family gatherings. On the day of what is also known as the "Spring Festival" or "Lunar New Year", people will get together with other members of their family and enjoy a reunion dinner. Here, we walk you through what usually happens goes on during Chinese New Year's day:

• Ancestral Worship
In Chinese culture, it is a must to pay your respects to your ancestors. Oftentimes done in the morning, this is the part where you bring out portraits of long-departed family members from several generations back. For some, this usually includes great grandparents or great-great grandparents, depending on how far back you trace your lineage. But how do you invite your ancestors to join you? You light some incense, of course! Then, you cook some food, preferably something they would've liked in their lifetime because, after all, you are inviting them to dine.

• Red Envelopes aka Hongbao
These usually come after the reunion dinner and are perhaps everyone's favorite part of Chinese New Year, especially the children. Why? That's because you get envelopes filled with money. Usually, it is the adults who hand out the hongbao. Candidates eligible to receive these hongbao are those who have yet to have a source of income. In other words, it is the children or people who have not started working that get a red envelope.

• Reunion Dinner
This is another important aspect of Chinese New Year: family. Aside from prosperity and fortune, family is perhaps the most prominent theme of Chinese New Year. In Chinese and Thai-Chinese culture, the reunion dinner is considered to be the most important meal of the year. It's one of those rare occasions where the entire family is gathered in one place. Here, you can get to meet family members or relatives that you don't get to meet too often throughout the course of the year. During these meals, family members take the time to catch up with one another, asking about a wide array of topics ranging from health to work life. After all, it's not that often some these people get to see each other. Common dishes at Chinese New Year reunion dinners include noodles, steamed chicken, steamed fish, spring rolls and dumplings. If you're not one to host dinners at home, OneSiam can accommodate you this Chinese New Year with its selection of restaurants including:
Wang Jia Sha, G Fl, Siam Paragon: Pork xiao long bao
Four Seasons, G Fl, Siam Paragon: Roast duck
Luk Kai Thong, 4th Fl, Siam Paragon: Stir fry crab curry
Man Fu Yuan @ My Kitchen, 4th Fl, Siam Discovery: Custard lava steamed bun

This Chinese New Year is no different, make sure you're there with your family. In case you can't remember, this year's Chinese New Year is on the 5th of February. That's probably when your reunion dinner will be held. But then again, if your family doesn't observe Chinese New Year too seriously or they're not too keen on large family gatherings, it won't hurt to get together with your own side of the family and enjoy a small, tight-knit meal. And if you're clueless as to where to eat, OneSiam has a vast selection of dining venues of differing cuisines available for you to choose from, whether it's at Siam Paragon, Siam Center or Siam Discovery.