Yarnnakarn – Ceramic Arts that Bring You Through Time!
Home decorations that create stories, are alive, and add movements.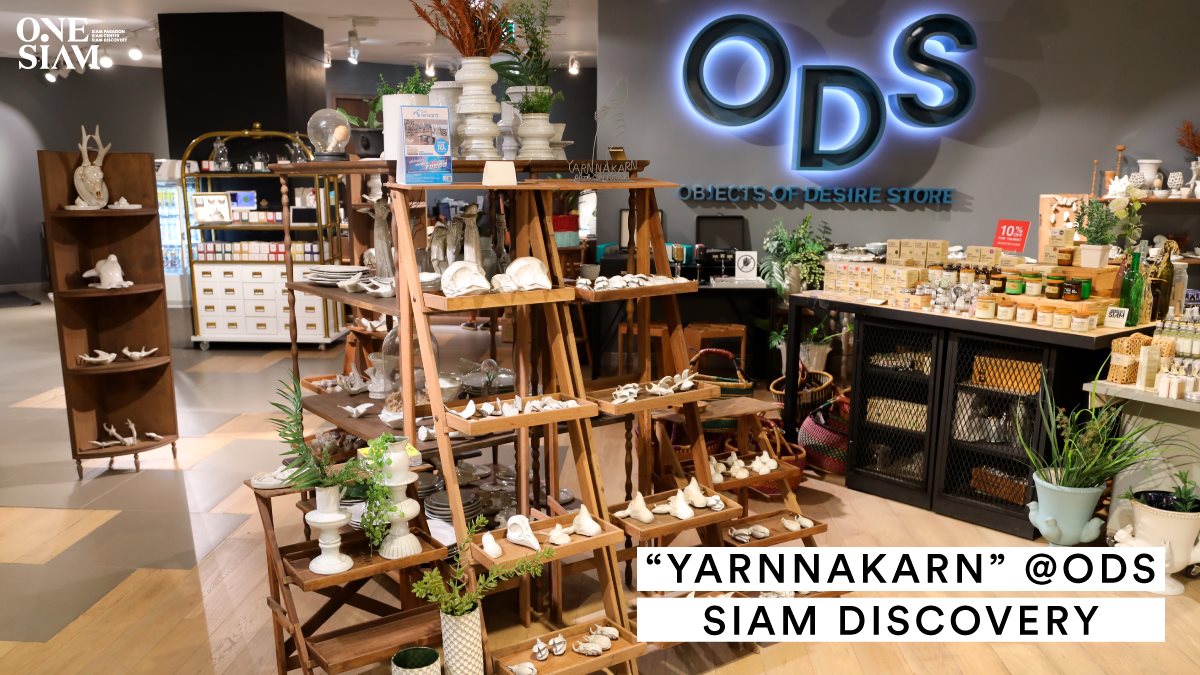 It is the ceramic brand that art lovers are familiar with. When taking a look at its products, it is truly tempting to own. "Yarnnakarn" is a word which does not exist in a dictionary, but it is a compound of words portraying concepts in every single item. Wherever it is placed, the area will be shifted to perfectly blend with the object. Because this is the intention of the founders; Karin - Karin Phisolyabut, and Nok - Pacharapan Tangmatitham, who'd like to gradually, steadily, and distinctly build Yarnnakarn.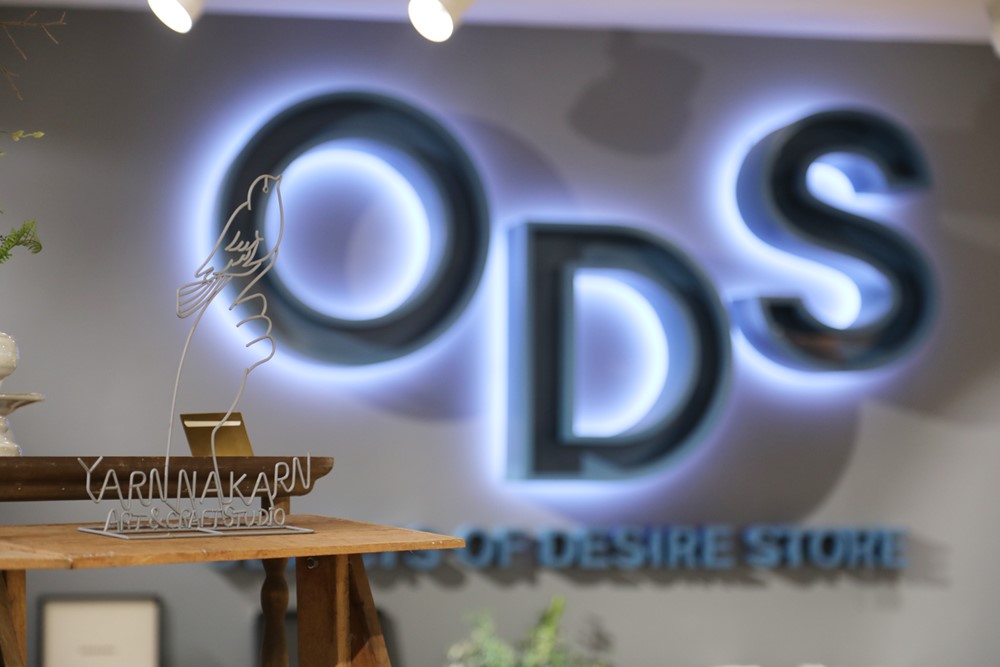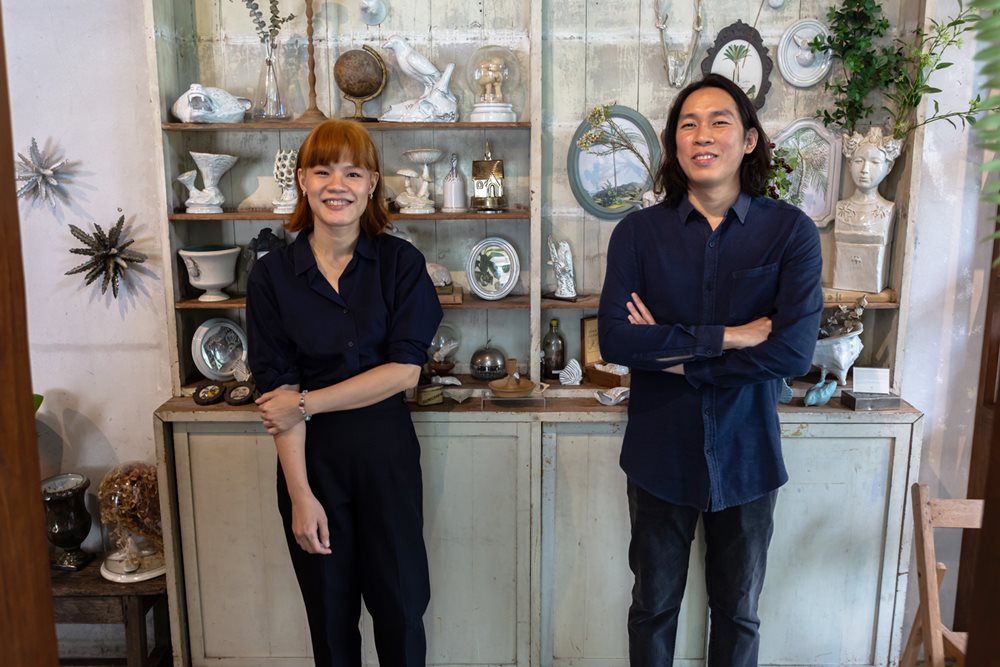 "My older sister gave me the name. It's from the purpose of having a name regarding time. I want a Thai word that is not too specific, so we created one ourselves. "Yarn" means a vehicle bringing us to the destination. "Na" is at a place, and "Karn" is time. Because we want to do something to change the time in that space. So, the name is kind of ambiguous. It's like a time machine that makes us travel through time. Our designs in each set are not only bowls or candlesticks, but we see them as space - the space where we create living stories and movements. So, we choose the familiar objects, not unique, not extraordinary, but something we've seen before. We talk about time in the past or nostalgia. Our objects can be placed in your house and they don't give the feeling of strangeness. Yet, they are well-blended and not too outstanding, softening the vibes and reviving the atmosphere. We try to mix different cultures; Thai and Asian. But the overall looks are not limited to any."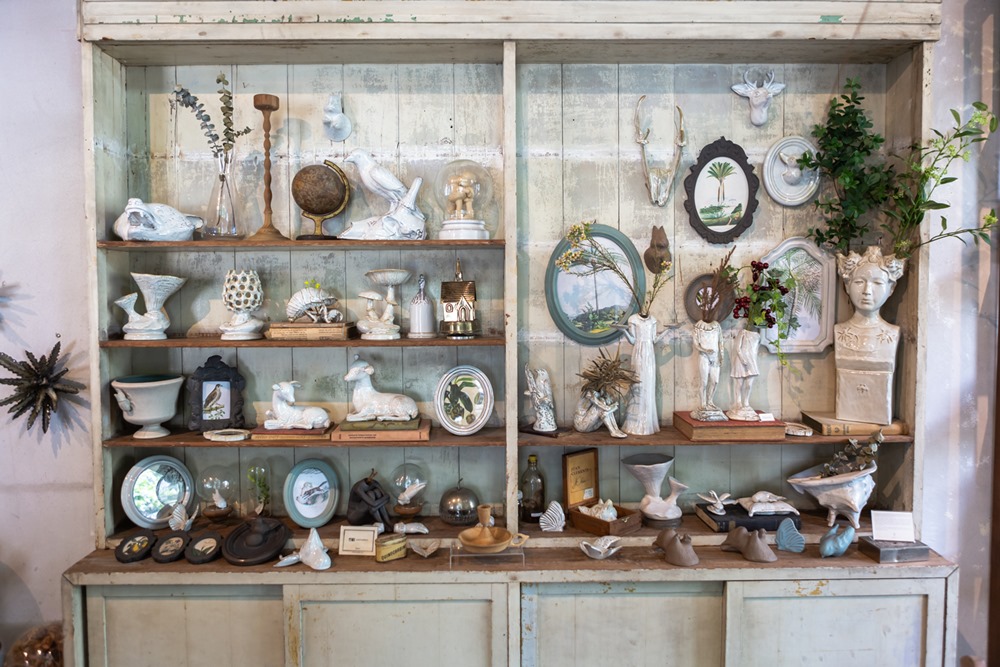 Karin also talked about the experiences that various interior designers who have different projects, like those minimal, modern, or exotic, could all utilize Yarnnakarn. Yarnnakarn would help eliminate the stiffness of the areas, and reduce the indifference, making the brand's products suit several decoration styles.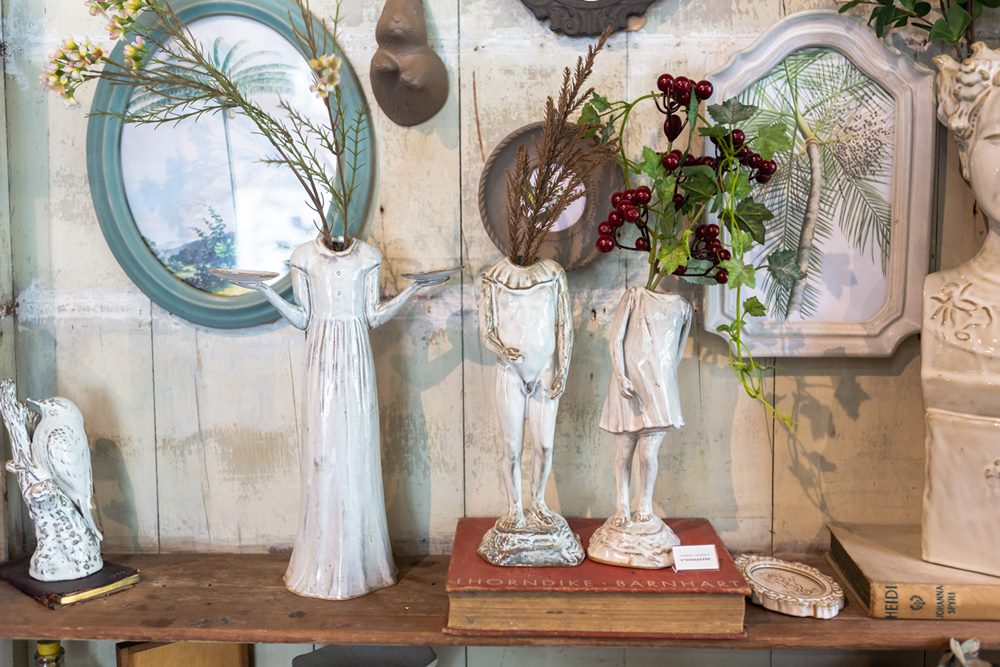 However, before the brand came to its current shape, Karin used to work in various offices after graduated from the Faculty of Fine and Applied Arts, Chulalongkorn University. "I changed my work frequently as I was young and not that patient. When I faced something I didn't like, I wanted to try something else. I tried to see what I could stay with for a long period of time. I graduated from the ceramic field, I wanted to create things for selling, own a studio, and run a business. I thought about that since I studied, but I didn't know how to start. So, I furthered my studies with Fine Art in England. It's like finding myself again. I wanted to do something that could describe what I like. I wanted to be an artist. However, there were several factors along the way that did not match myself. I was not that keen on it. To sell things or to be an artist – I have to balance them all."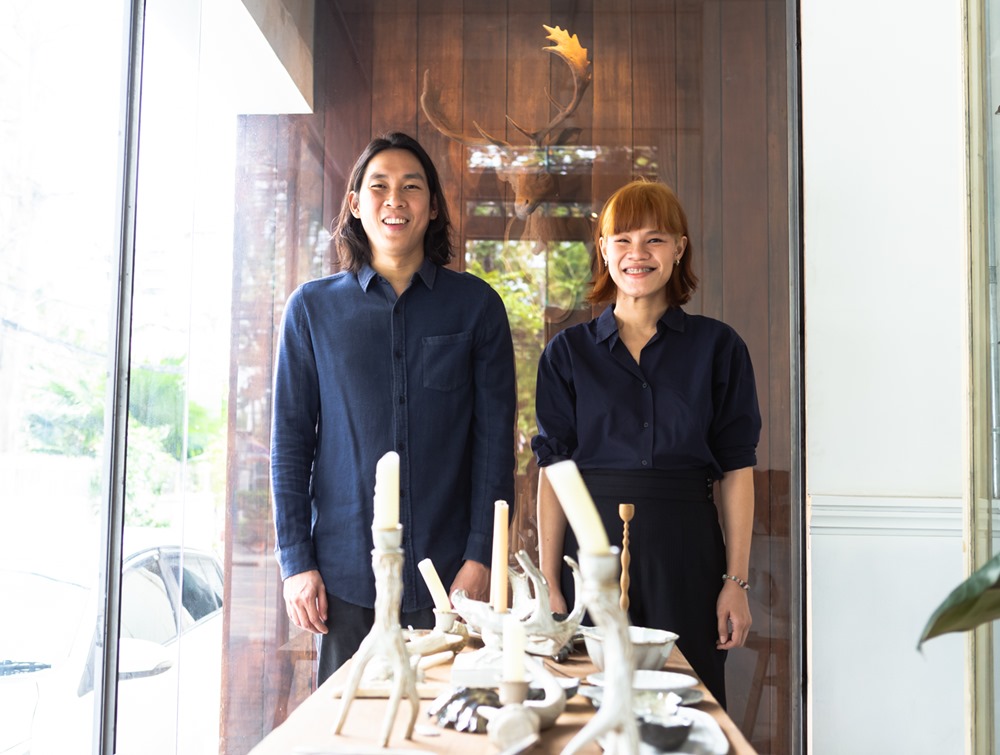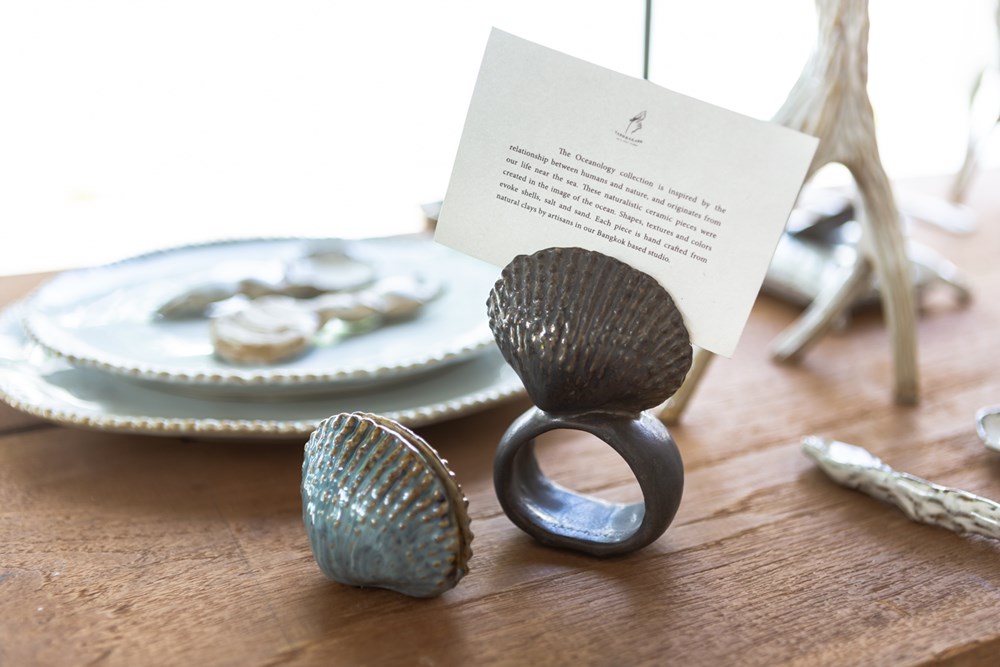 As it was not the right time, Karin went back to a regular work, but didn't yet drop the dream of creating crafts for selling. He then found the experience of working with ceramics himself. "At that time, I was around 27. I had a chance to learn a semi-industrial system. It's the beginning where I got to know international and local markets, how to sell, and workforce system. I worked for 1 year, then I left to build my own." Karin said that he didn't think he's ready at the time, but he also didn't start with a big scale, he worked in his own garage at home. He wondered where he could meet with customers, and he thought of BIG+BIH (The Bangkok International Gifts and Bangkok International Houseware Fair), that was where he could find a wider market.
"Previously, I only designed. I didn't know about selling details, I didn't know how to set the price, and I didn't have that much time. So, what I brought there were mostly not of quality. But I got to talk with different customers; some complained and some appreciated. From those questions, I tried to find the answers, so I asked an entrepreneur nearby. They saw me as a novice, so they gave me a lot of advice. Next time, I knew what I should do."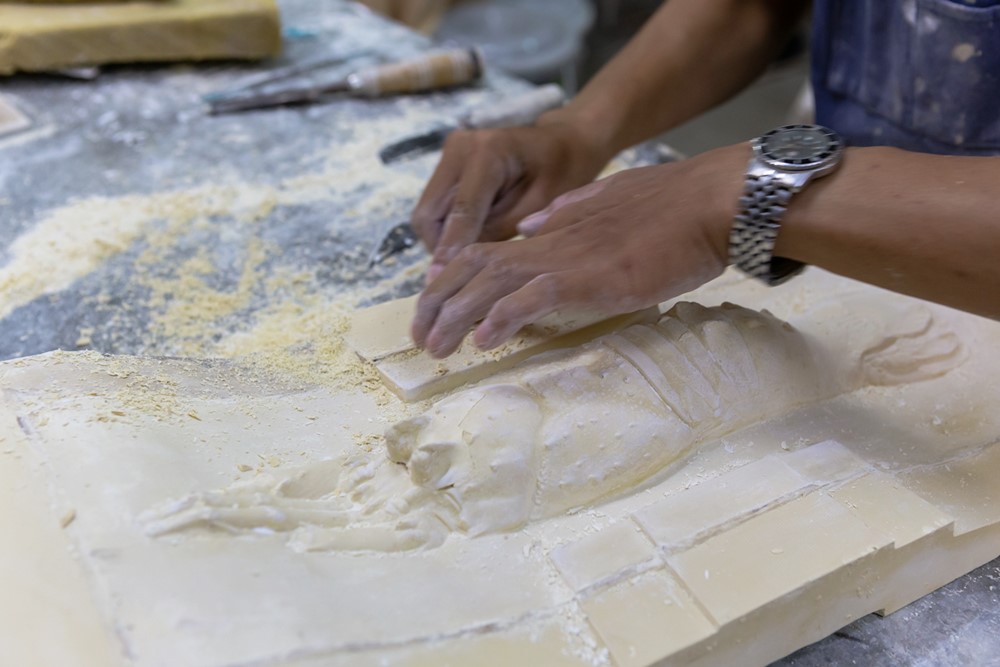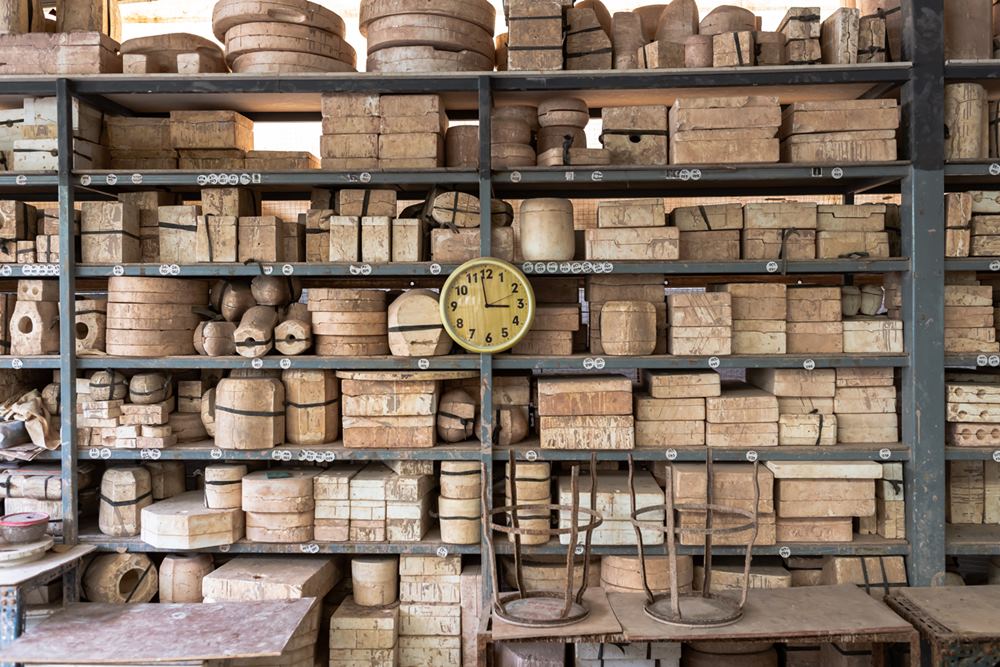 "The point that made me truly continue was from the crafts I brought there. I could sell them all, even though they're not of quality. Because it requires time to make one ceramic piece; around 3-6 months. It needs trial and error for improvement. But I only had 2-3 months. So, the shapes might be distorted. The color was not expected. But because they're crafts, people might like them. Customers might find them strange, as they're from a studio, and they're naturally defects. At that time, I thought that items with flaws could not pass the export standards. However, people find it charming, and many appreciate them. From feeling uncertain whether it's OK, I've developed and come to this point."

Values of Ceramics Depend on Perspectives
Karin and Nok view imperfect work with a different perspective. As a piece cannot be reproduced, they then try to control and add more values into it. Some items that people might think they are defects can become a piece of art, and can even be displayed in a museum. However, if it's compared with industrial ceramics, its uneven white color would be found unacceptable. "After we've entered the market, we don't want to just create one object. We'd like anyone to use it in their daily life, and they can buy not at a high price. We can find ways to recreate it while keeping its natural looks, so we've got to have middle ground to build on."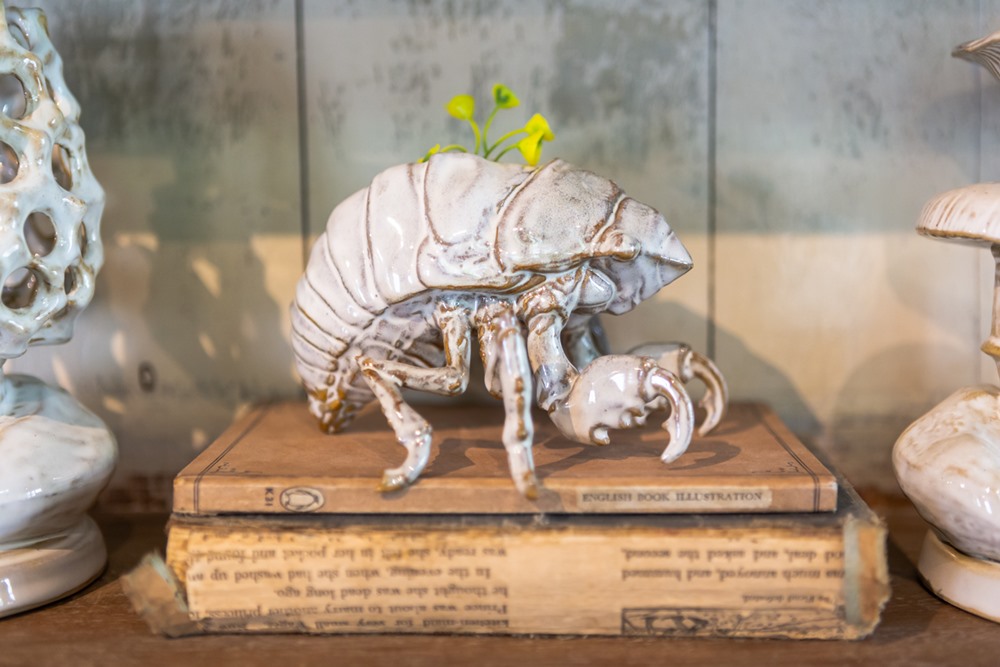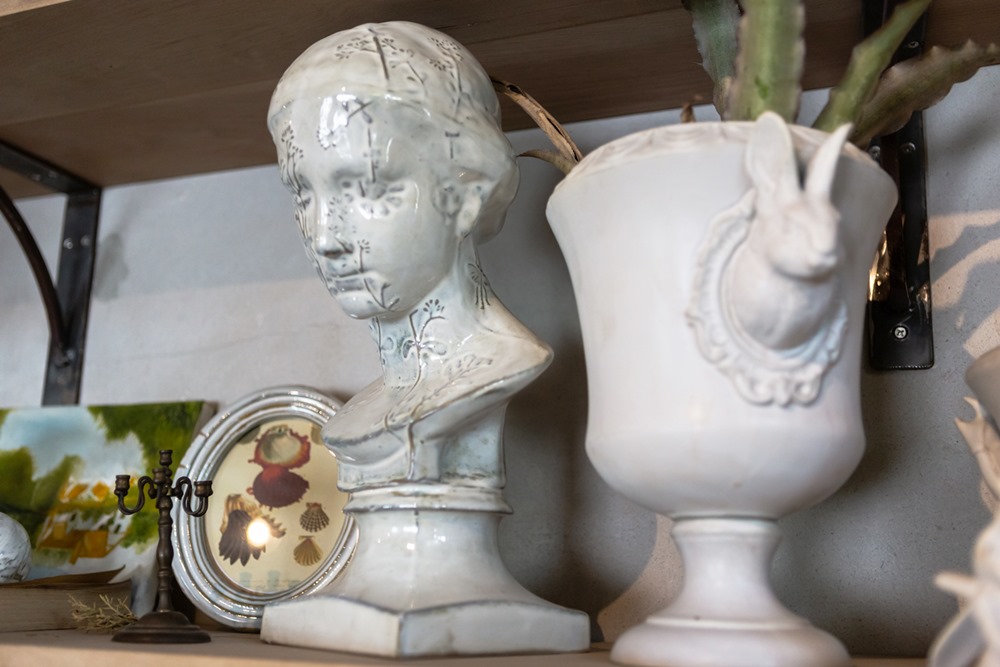 So, the work process is solving problems. Because patterns they design sometimes didn't fit with ceramics creation. Some pieces took half a year to finish. Some were rejected due to their impossibility. But when time passed by, they could think of ways to produce, or they consulted those with experiences. Yarnnakarn is molding art which they'd like to have a feeling of being handcrafted. So, they manually create the molds first. Some molding details are not as beautiful as the actual objects, that's why they also incorporate the real items. "I'm interested in an object that, when placed, it can change that space's atmosphere. It is a stiff item with movements. We add vitality to places - we make this the core of our work. Our objects act not only as a vase, but also a piece of art. It depends on the space. The concept is, we want it to look as genuine as possible. For example, a set that applies the natural objects, we'd like you to believe that it's actually from the ocean. We don't have any specific methods for a particular work. For instance, we produced 30 different patterns of tableware. We made it ourselves at every step. The idea was partly from our international clients, they'd like some special functions. Korea required Kimchi bowls, while America needed larger plates. At ODS, Siam Discovery, there're also various designs to choose."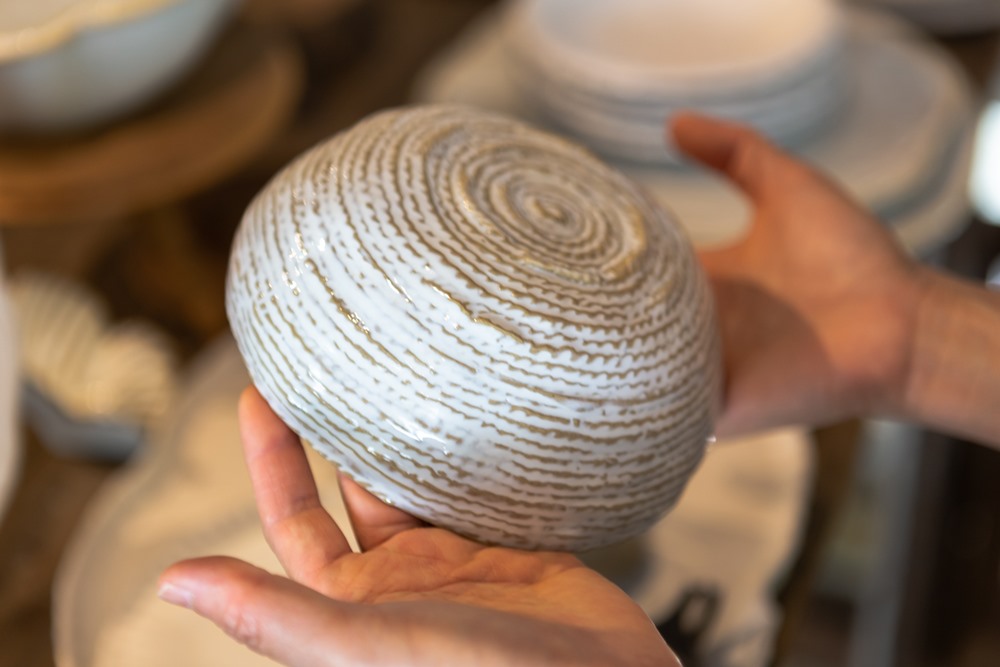 ODS, Siam Discovery, for Craft Lovers
Arts and crafts collectors who appreciate good quality of life are what Yarnnakarn view as their prospects, and so Yarnnakarn chose to place their products at ODS, 3rd Floor, Siam Discovery, from the first day until now. If you wake up to enjoy a cup of coffee and have breakfast with well-selected items, and this is the lifestyle that will fulfill you, then you have to come choose your own charmingly designed crafts at Yarnnakarn.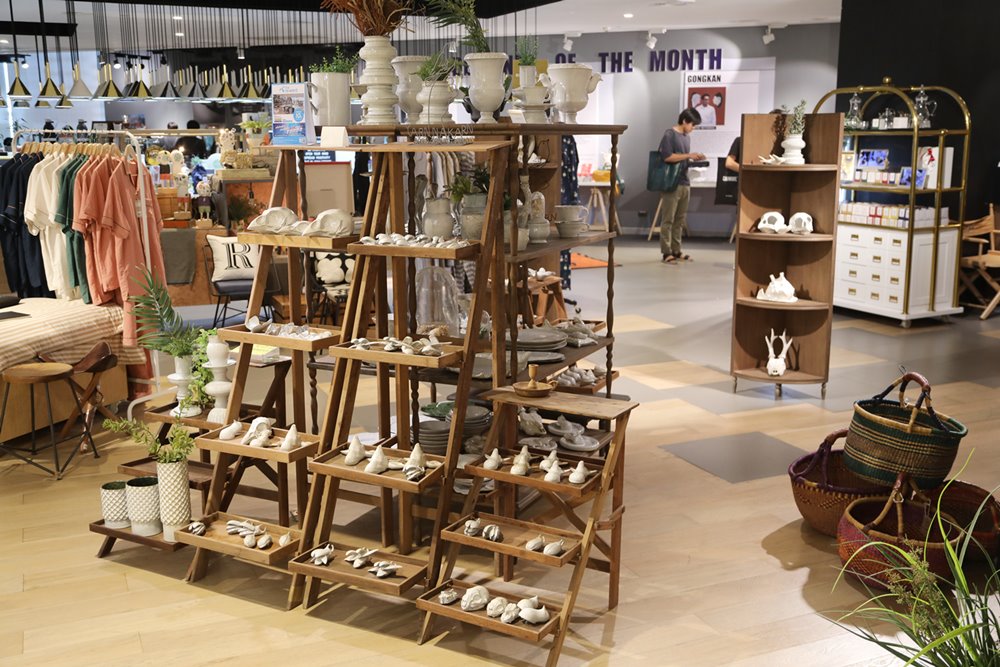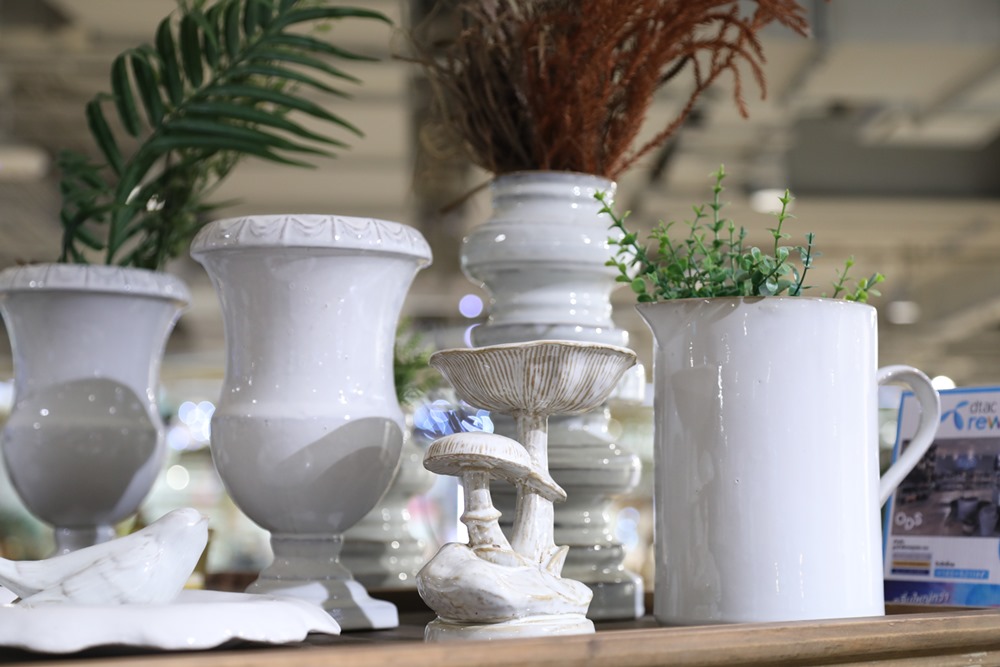 Because Customers and Passions are Inspirations
When the artists and the business grow, there's the drive to go on with the work. Karin and Nok said that there were both creations for customers and for themselves. Time for crystallizing what they have to do is very important. "The brand is built from passions, not for greatness. We do to make it ours. We love, and we have to like what we do. We really enjoy making it, sales are good, and appreciations give us energy. But what exceeds our needs can become stressful. We have to stay in a sufficient scope. If we're too concerned about sales, then we'll get stressed. Everything could collapse. This is not about selling, not about business, but we have to answer ourselves whether we still have passions to go on in the future. We have to think back to where we started, what we wanted. We've been through thick and thin; we have to remember why we've made it. Then, we can find a suitable way for us to live on."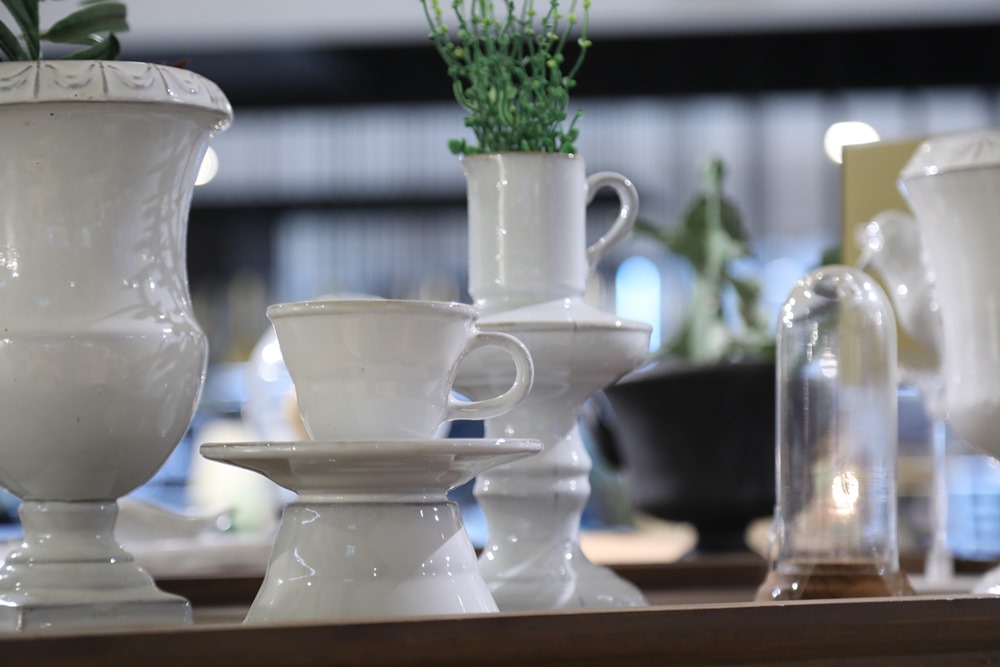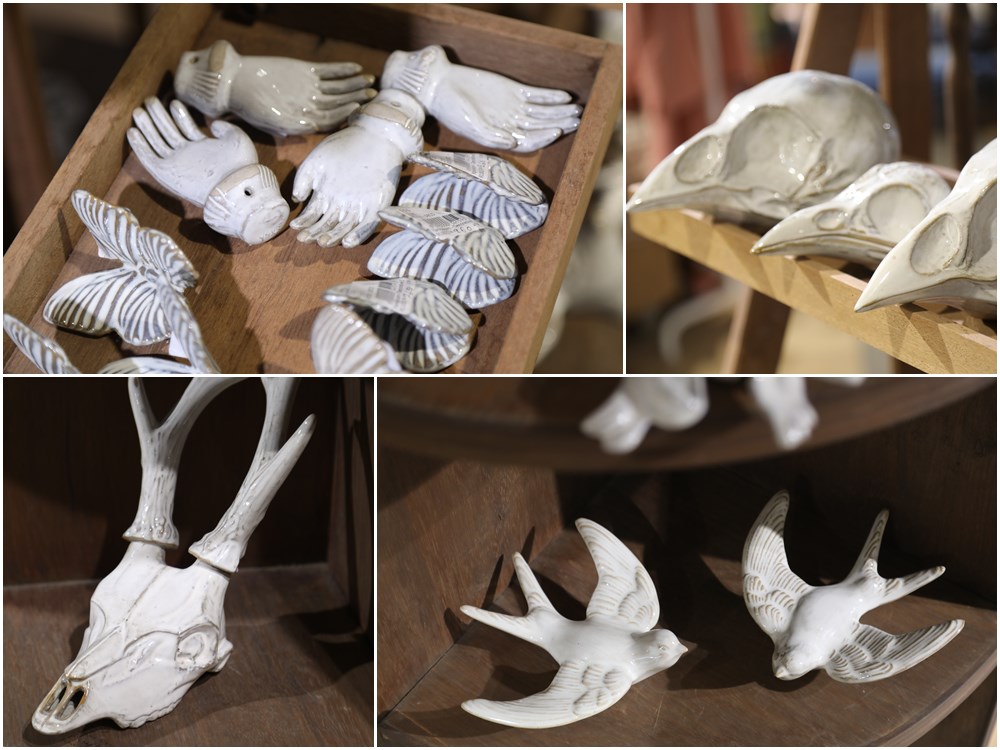 Karin and Nok are also idols for those would like to work for what they love and create a successful brand altogether. Some might have a regular work, and try out their own business. Karin and Nok has given the advice that they could start from something with less risk, and see the trend from social media whether it works out and where to continue after they can sell. Things we like are based on what is not stressful and not pressuring. So, we have to find our own selves. For those who want to see Yarnnakarn's crafts and choose what you can change, revive, and create stories for your home, visit ODS, 3rd Floor, Siam Discovery.