10 VALENTINE'S DAY SONGS FOR THE LONELY
These are the tracks for all you singles out there to prepare you for Valentine's Day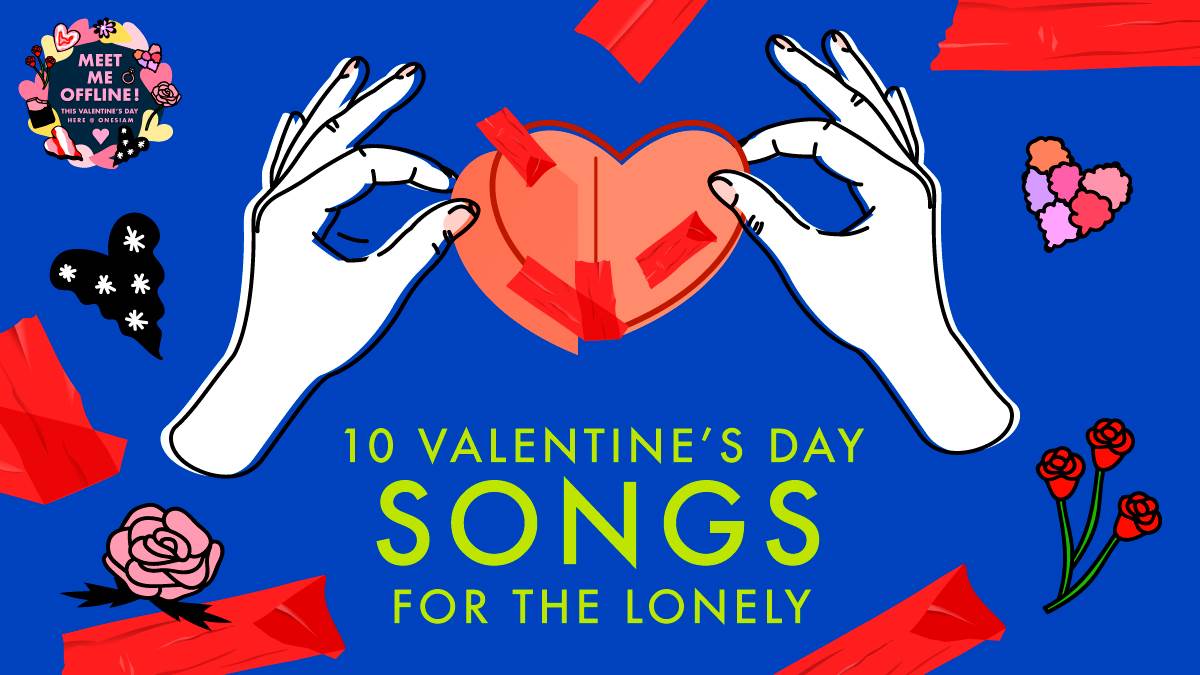 Valentine's Day is a celebration of love. It's particular popular among couples. But for those who are single, whether or not they are seeking company, it is just another day. However, it doesn't mean that they can't have a playlist for February 14th. The following is a compilation of songs designed to keep the company of every loner out there this Valentine's Day.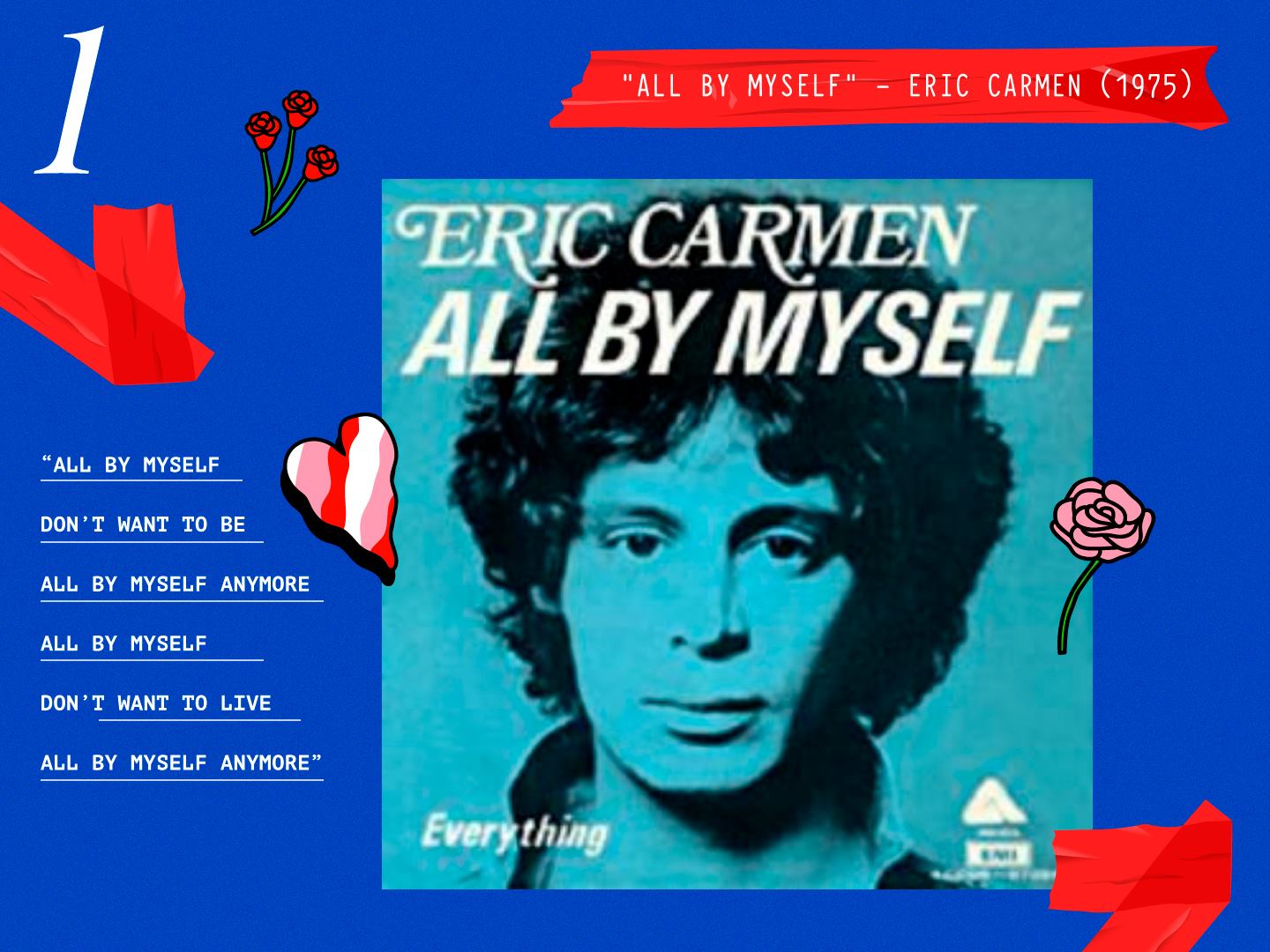 • "All by Myself" – Eric Carmen (1975)
The song title and the chorus is self-explanatory in this case. It's about more than just being without a significant other. This song is also about being closed out from the lives of others around you. This song has been used multiple times in various television shows and movie scenes.
Lyrics:
"All by myself
Don't want to be all by myself anymore
All by myself
Don't want to live all by myself anymore"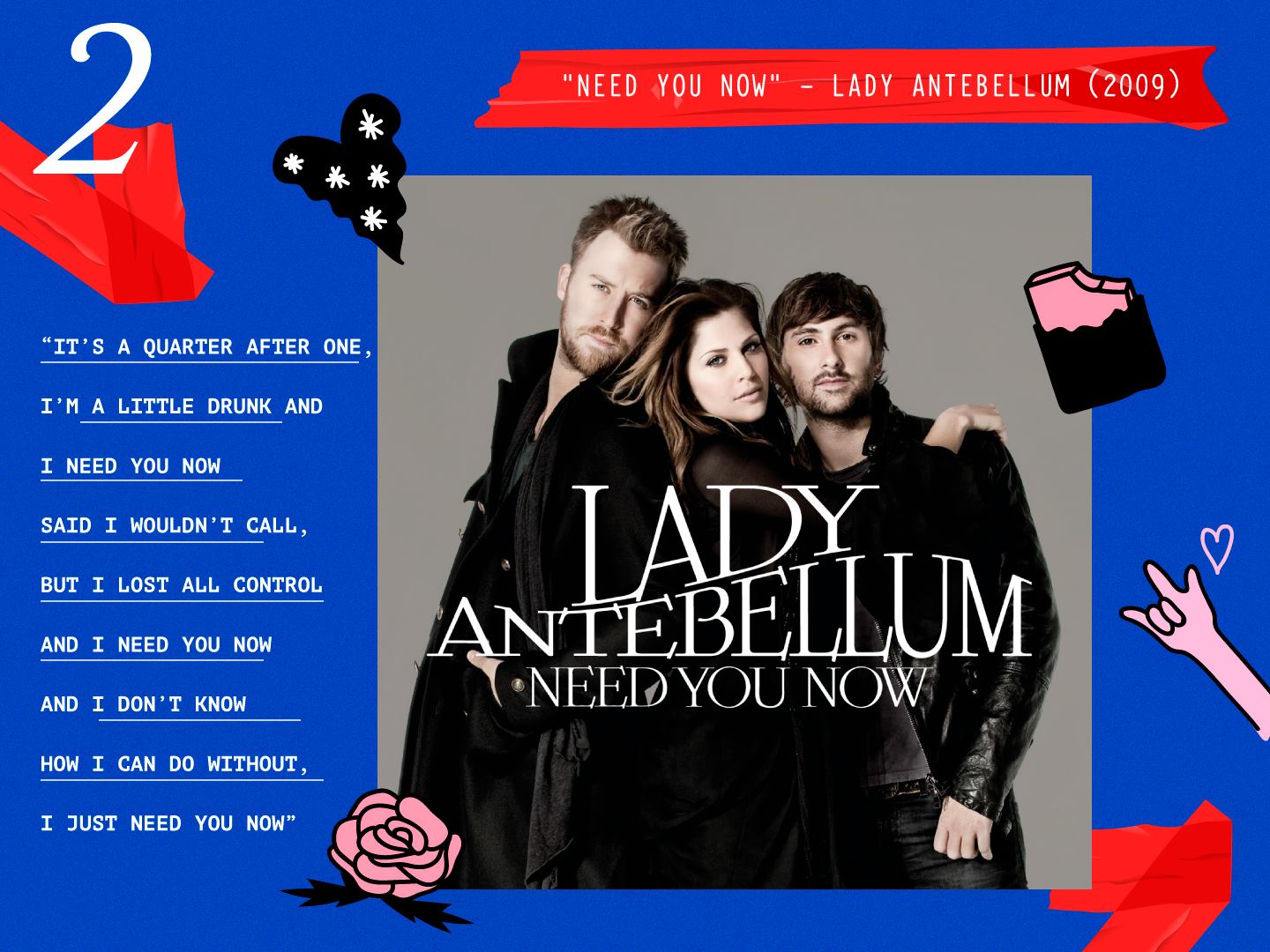 • "Need You Now" – Lady Antebellum (2009)
It's not exactly a cure for loneliness. The song's lyrics speak of missing someone and drunk-dialing them. When we're not exactly in full control of our conscience, we tend to have a longing for someone. It serves as a reminder that, while we are alone, we can't always stop missing certain people.
Lyrics:
"It's a quarter after one, I'm a little drunk and I need you now
Said I wouldn't call, but I lost all control and I need you now
And I don't know how I can do without, I just need you now"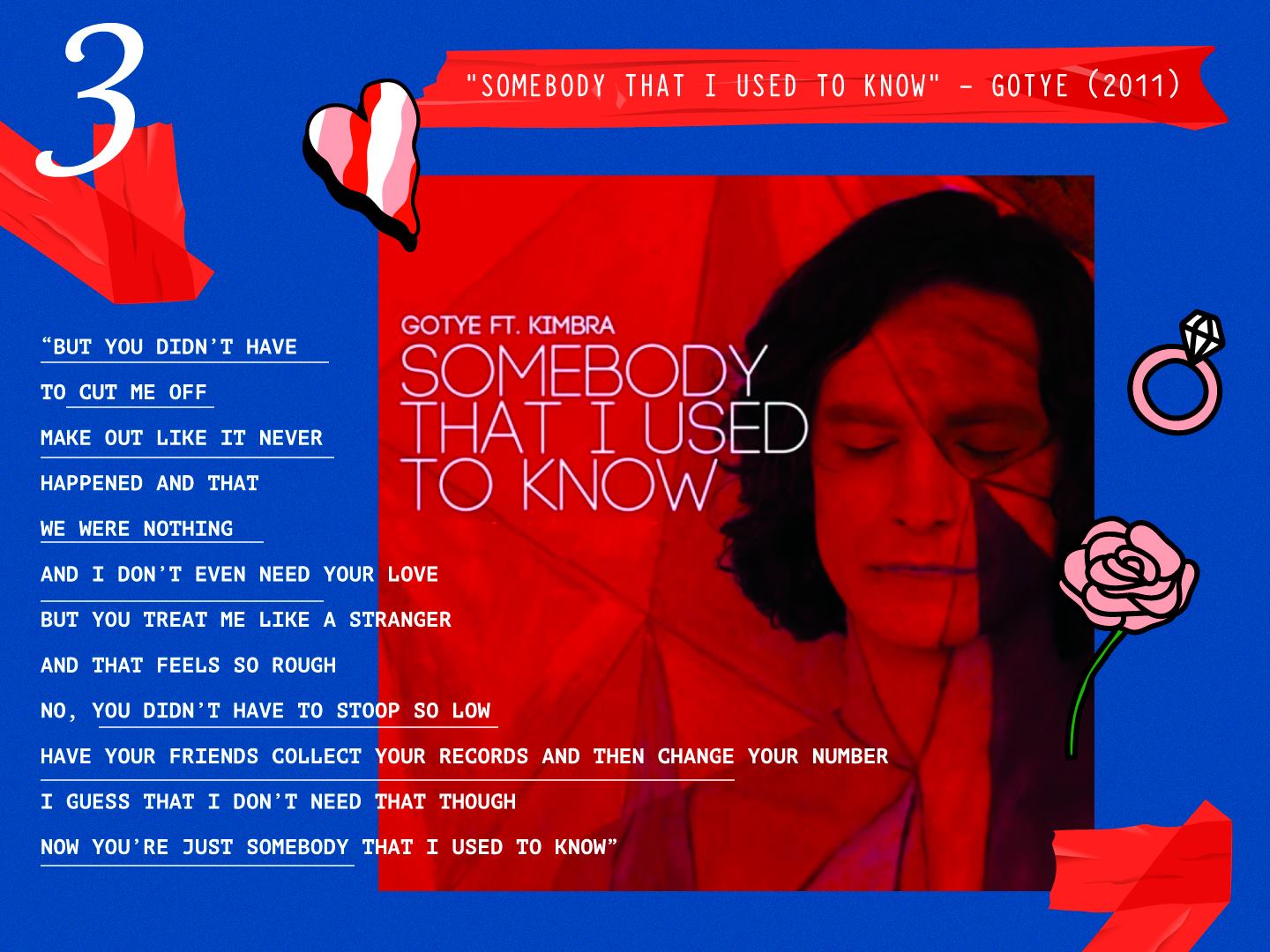 • "Somebody That I Used to Know" – Gotye (2011)
This one goes well with those who've just gone through a breakup. One party gets over the relationship quicker than the other. Sometimes you may be the one who takes longer to get over it. But eventually, you just have to. Ex-lovers will sometimes simply become mere strangers.
Lyrics:
"But you didn't have to cut me off
Make out like it never happened and that we were nothing
And I don't even need your love
But you treat me like a stranger and that feels so rough
No, you didn't have to stoop so low
Have your friends collect your records and then change your number
I guess that I don't need that though
Now you're just somebody that I used to know"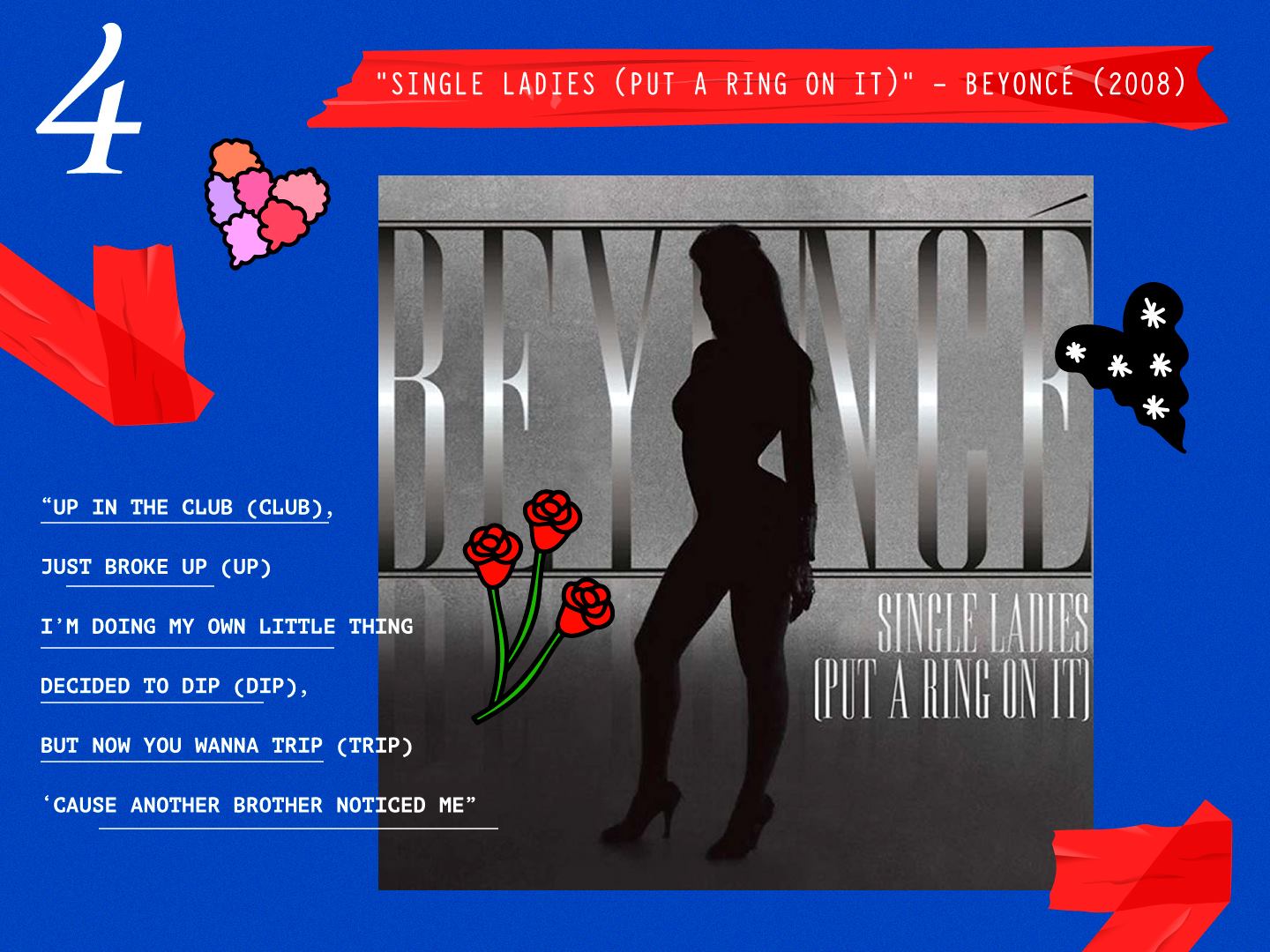 • "Single Ladies (Put a Ring on It)" – Beyoncé (2008)
Everyone surely has to recognize this catchy pop anthem by the Queen of Hip Hop. While it is a song about the aftermath of a breakup, its rhythm and tempo just has you wanting to get up and dance, washing away the post-breakup blues.
Lyrics:
"Up in the club (club), just broke up (up)
I'm doing my own little thing
Decided to dip (dip), but now you wanna trip (trip)
'Cause another brother noticed me"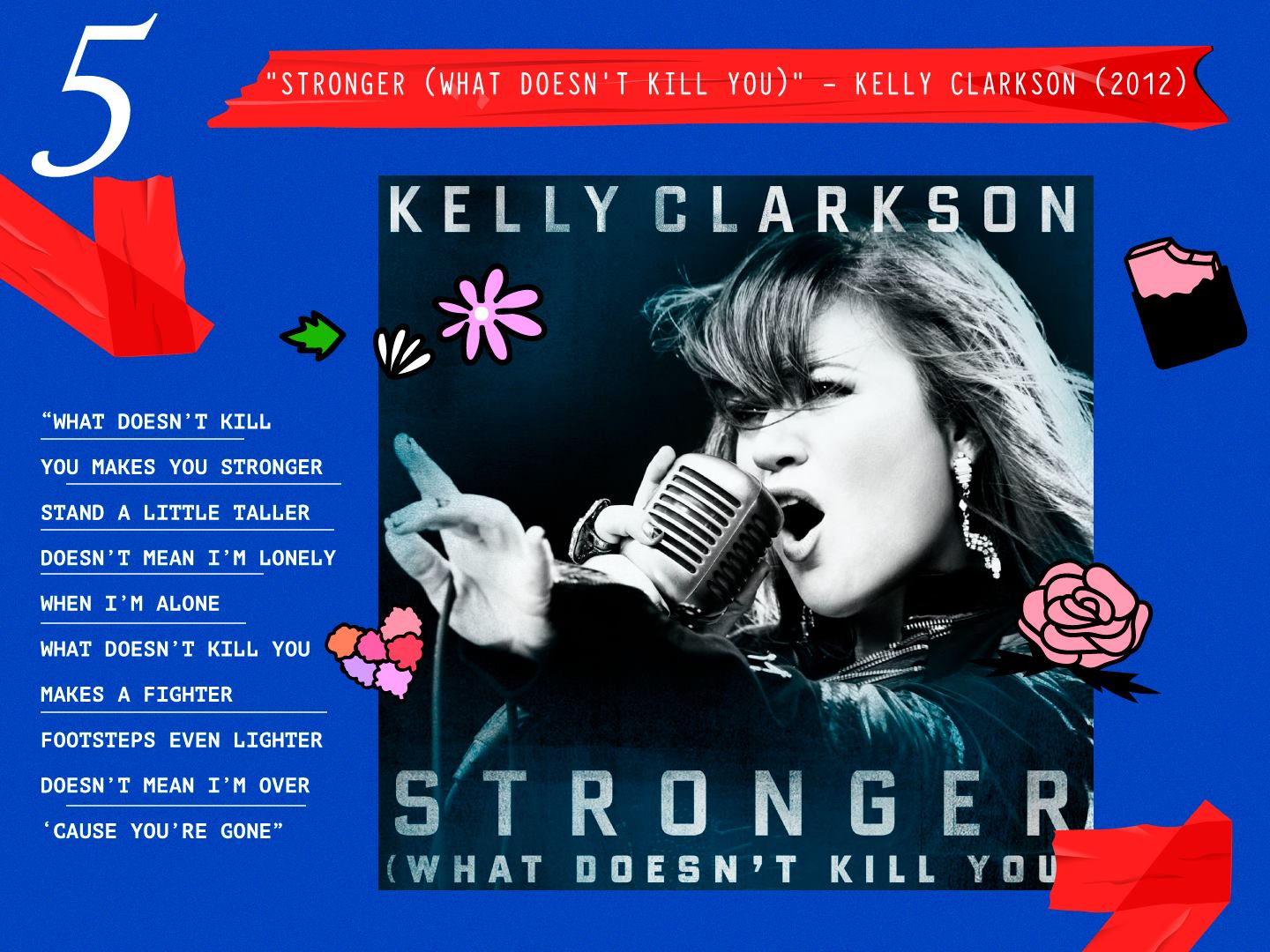 • "Stronger (What Doesn't Kill You)" – Kelly Clarkson (2012)
Yes, here we go, another breakup anthem. But hold on, it's not all bad. While this song does discuss the parting of ways between two people, it is actually the perfect track for singles this Valentine's Day. Why? Because it looks for the positivity in being without a man or woman this Valentine's. Lyrics like "You know the bed feels warmer sleeping here alone" and "doesn't mean I'm lonely when I'm alone" are just examples of that.
Lyrics:
"What doesn't kill you makes you stronger
Stand a little taller
Doesn't mean I'm lonely when I'm alone
What doesn't kill you makes a fighter
Footsteps even lighter
Doesn't mean I'm over 'cause you're gone"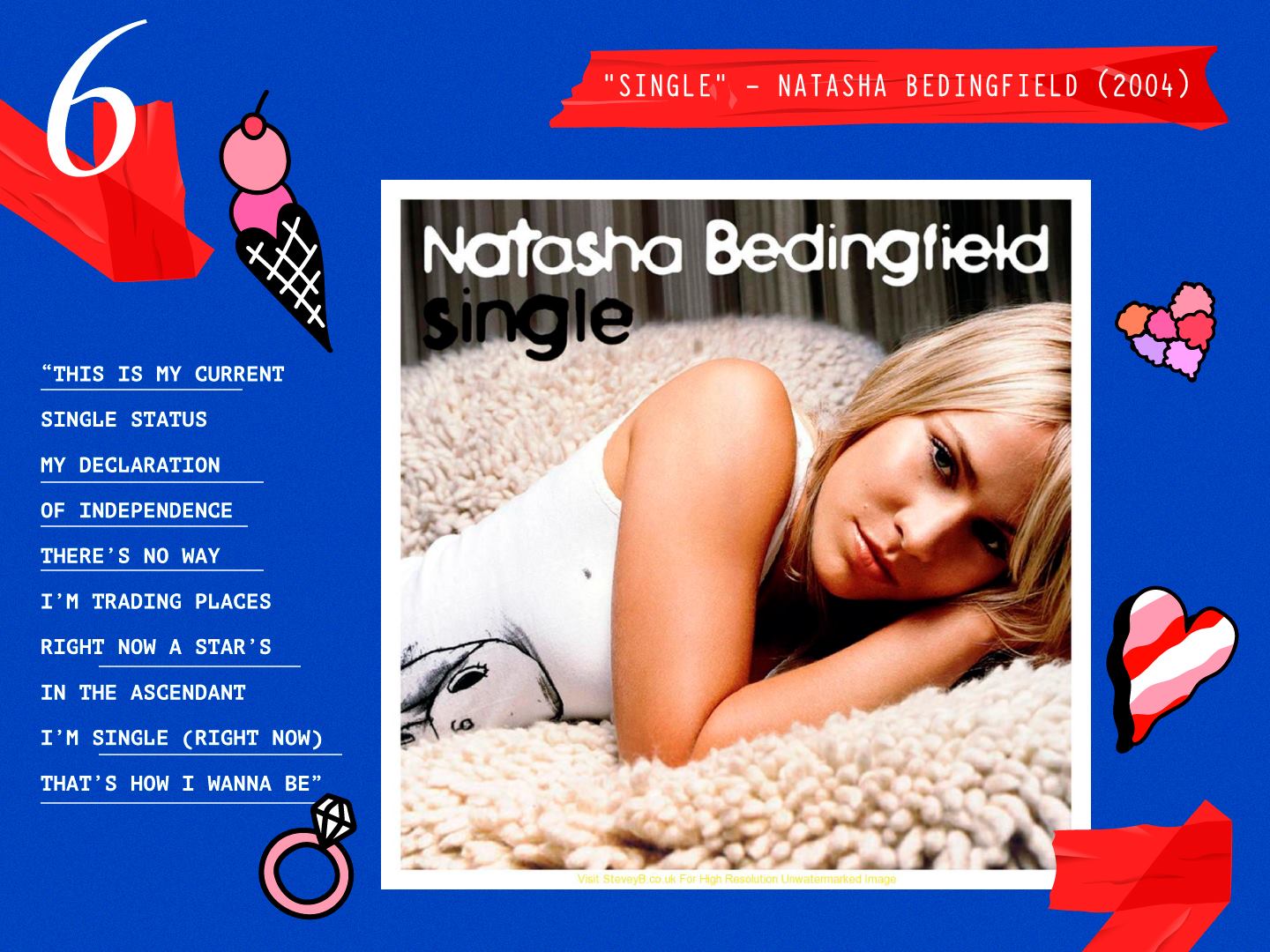 • "Single" – Natasha Bedingfield (2004)
Another song with a straightforward title. But Bedingfield makes strong points in her song. Being single is a choice, one in which there is nothing wrong with. In fact, sometimes being single may just be better than committing to a relationship.
Lyrics:
"This is my current single status
My declaration of independence
There's no way I'm trading places
Right now a star's in the ascendant
I'm single (right now)
That's how I wanna be"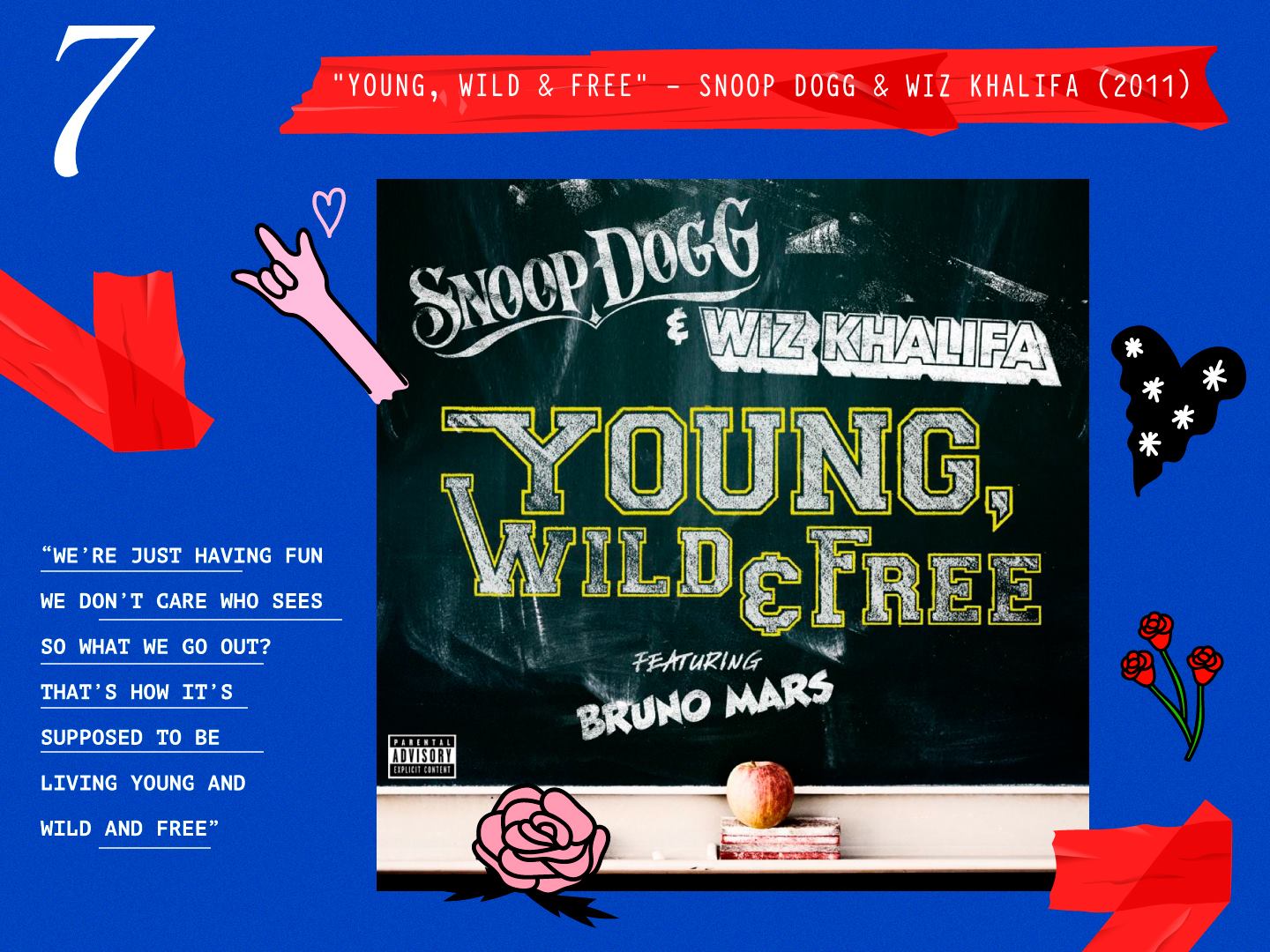 • "Young, Wild & Free" – Snoop Dogg & Wiz Khalifa (2011)
While being single on Valentine's Day is seen as taboo, it's not all bad. This song is perhaps best suited for the single men out there. If you listen closely to the lyrics, you'll realize it's not the best lifestyle choice. But Snoop Dogg and Wiz Khalifa do have a point. Perhaps being young and irresponsible, "living young and wild and free" is more important than what your Facebook status is set to. Being single is something that can ultimately be enjoyed!
Lyrics:
"We're just having fun
We don't care who sees
So what we go out?
That's how it's supposed to be
Living young and wild and free"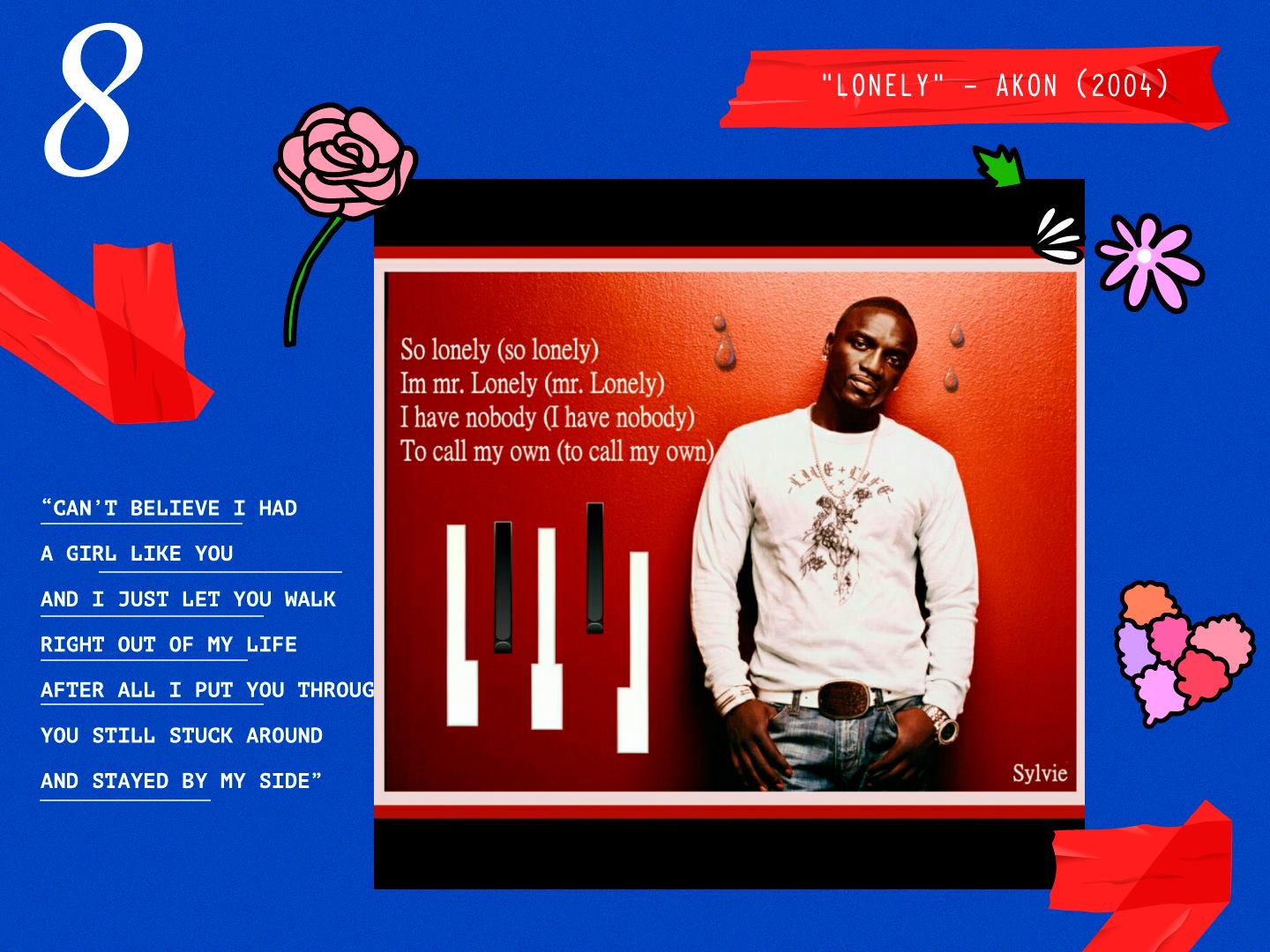 • "Lonely" – Akon (2004)
Seems like a recurring theme among single people on Valentine's Day is loneliness, as witnessed by this 2004 hit single by Akon. This song gave Akon his first worldwide hit, eventually going gold and platinum. Ultimately, the song teaches us not to take the company of people for granted. There's no further explanation needed for this song.
Lyrics:
"Can't believe I had a girl like you
And I just let you walk right out of my life
After all I put you through
You still stuck around and stayed by my side"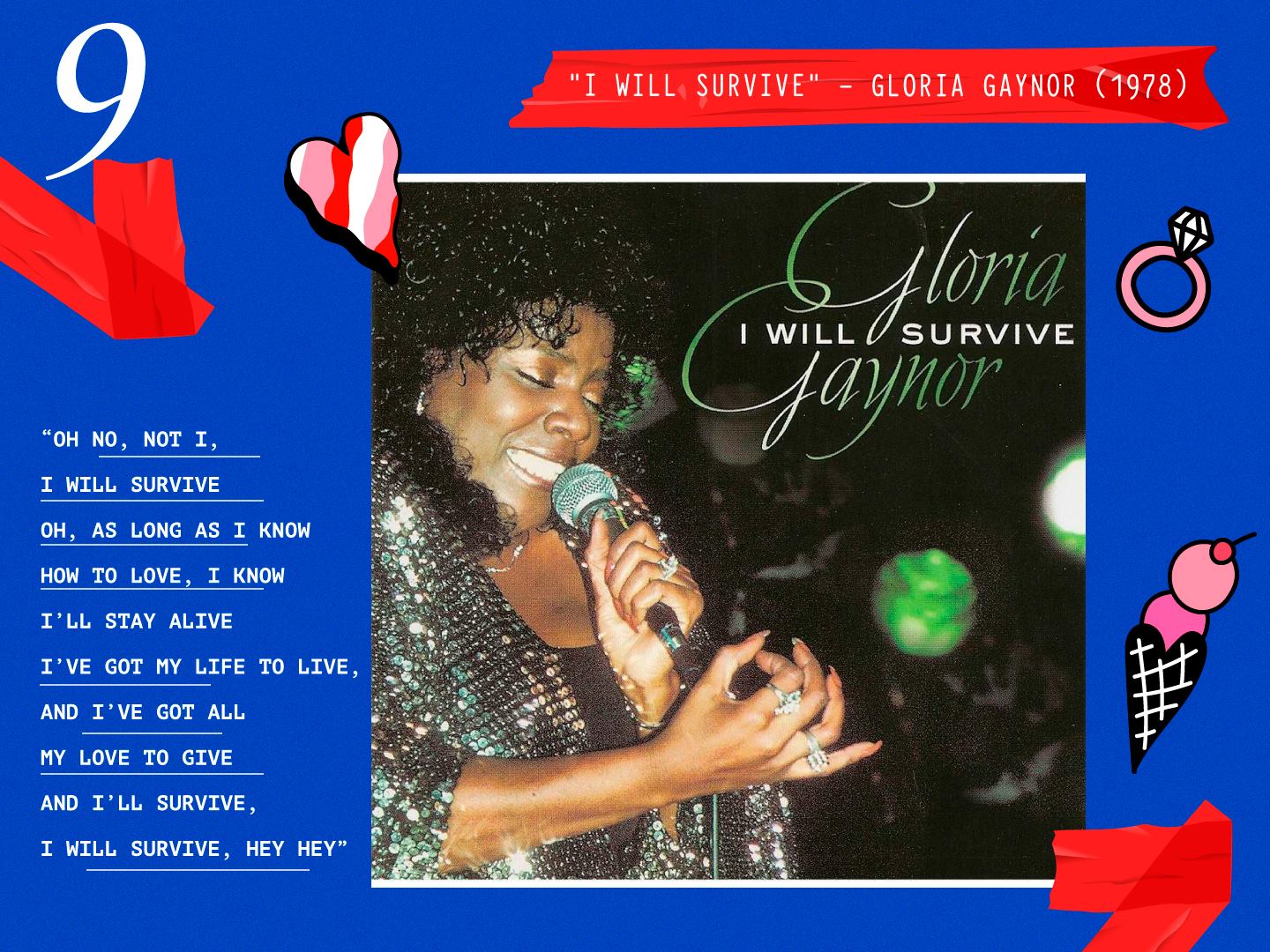 • "I Will Survive" – Gloria Gaynor (1978)
This here is an empowering anthem to those who are experiencing a breakup. Yes, breakups can be devastating at times. But in the end, they are just the end of a relationship. But so what? It's not life-threatening. Eventually, life goes on for both sides. As a result, you will survive. And you will survive the ensuing loneliness this Valentine's Day as well.
Lyrics:
"Oh no, not I, I will survive
Oh, as long as I know how to love, I know I'll stay alive
I've got my life to live, and I've got all my love to give
And I'll survive, I will survive, hey hey"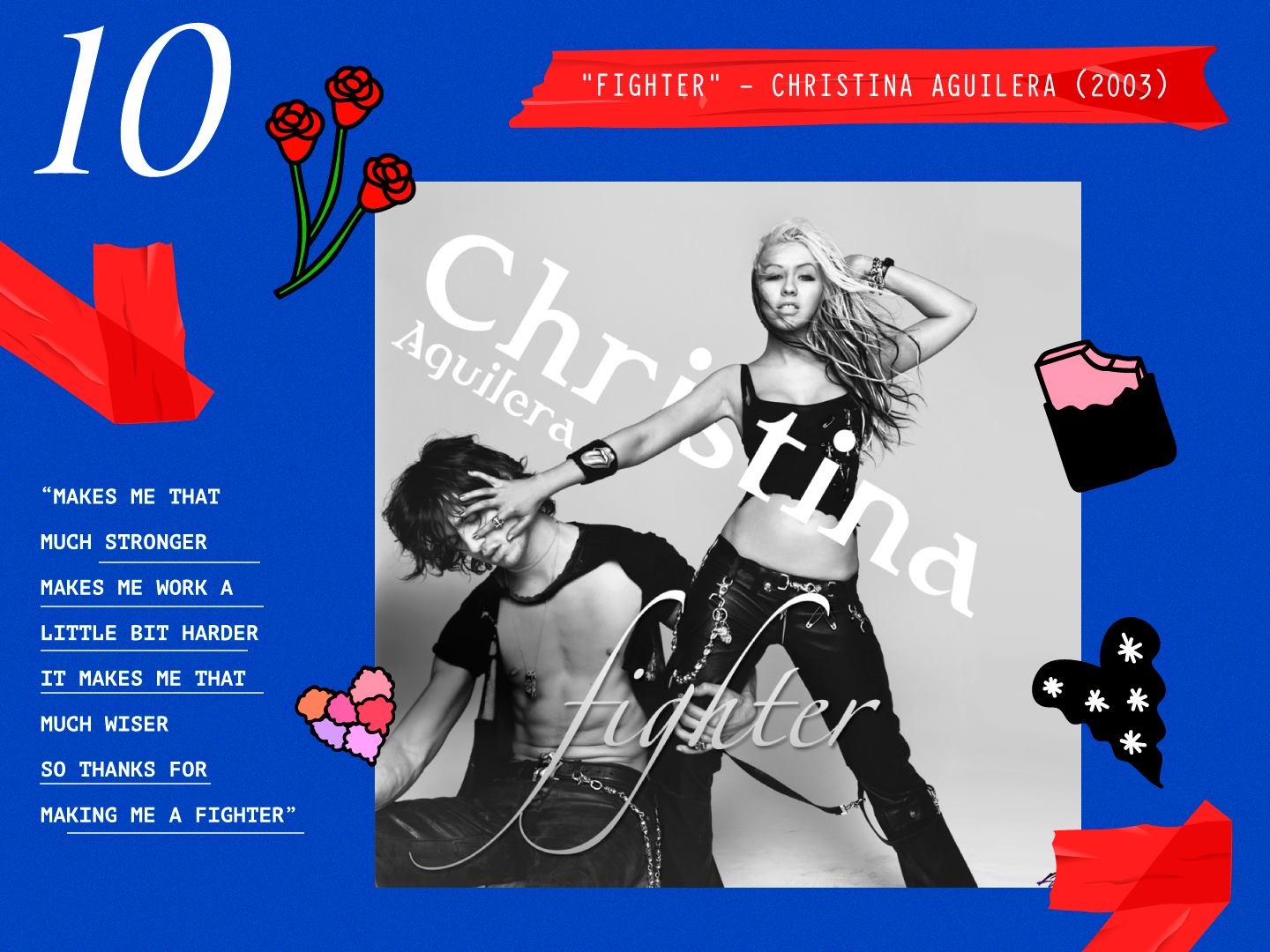 • "Fighter" – Christina Aguilera (2003)
Surprise, surprise! Another breakup song. By now, we all know that breakups are the last thing anyone would want to go through. They leave you broken and reeling. But in the case of Christina Aguilera and this song, she's decided to make the most out of her breakup experience. It has ultimately made her stronger, both physically and mentally. She has become, as the title suggests, a fighter.
Lyrics:
"Makes me that much stronger
Makes me work a little bit harder
It makes me that much wiser
So thanks for making me a fighter"