DRESS UP YOUR DOG
Add some style to your canine with outfits from these four stores at Siam Discovery!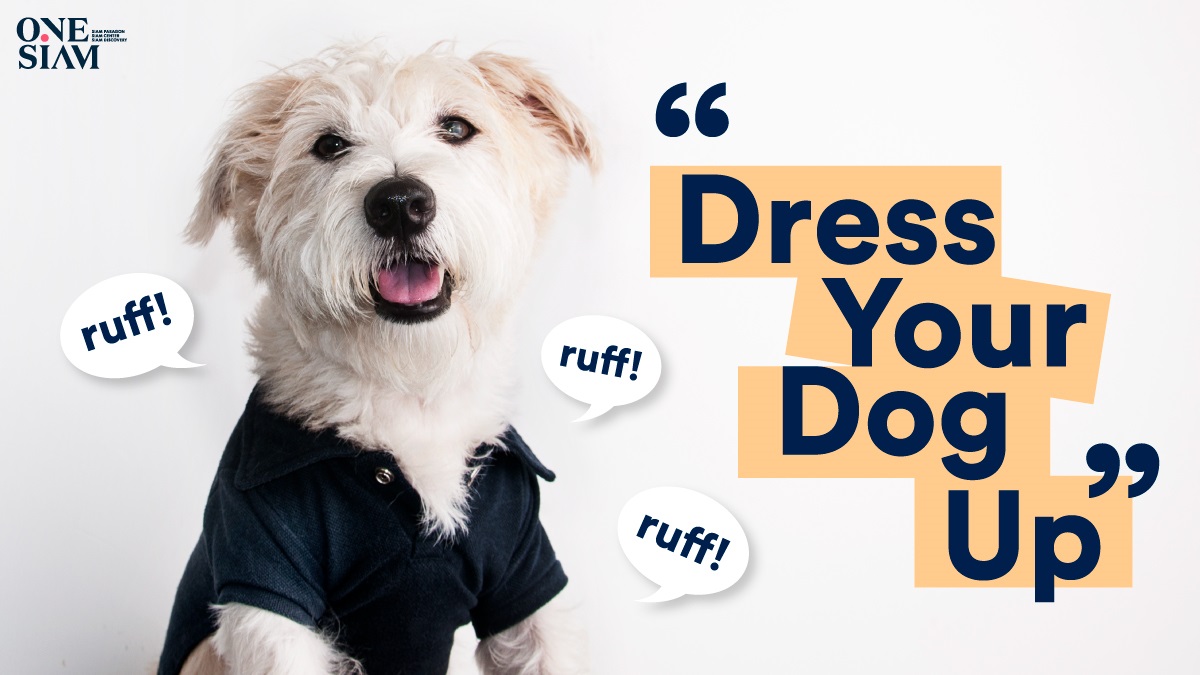 So by now it shouldn't come as a surprise that the term "man's best friend" actually refers to dogs. My oh my, it just feels like our furry, four-legged companions have been around forever. To some of us, they're more than just pets… they're friends. Some would even go on to say they're family. The bond between human and canine can sometimes be very close; much so that we treat them like they are a part of our family. What we're saying is… if you can be allowed to dress up, then so should your friends with four legs.
Tucked away on the 3rd floor of Siam Discovery are a group of pet clothing stores. The most prominent four are Glitter Pooch, Petsionate, Animal-Go-Round, and Fairy Tail. So what do these four shops have in common? Well, they help to add some style and a little bit of bling to your dog if you choose to do so. If you ever feel like wanting to give your canine a makeover, don't hesitate to drop by at one of these shops because we're sure they're going to have what you want. Here are the stores and just a preview of the products they have:

• Glitter Pooch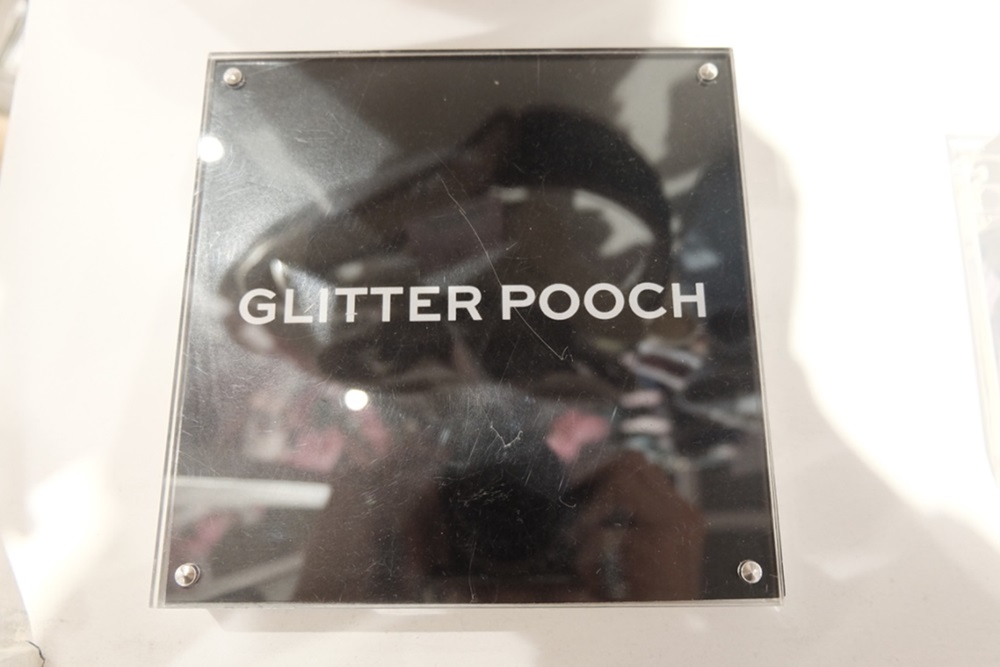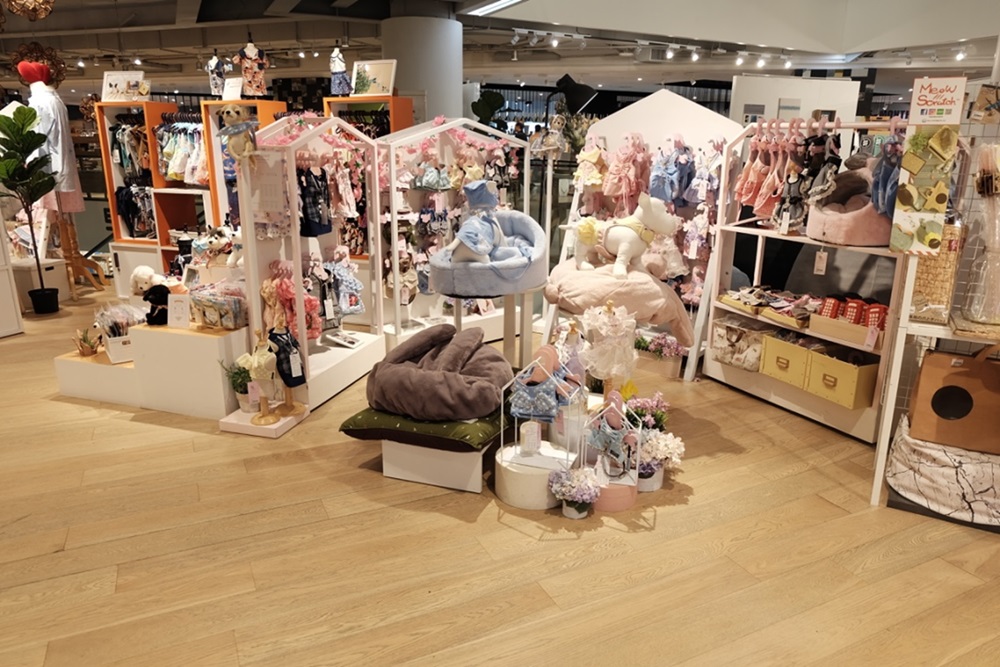 What's unique about Glitter Pooch is the fact that all the dog outfits available in this shop also double as harnesses and leashes. What does that mean? It means that you can give your pooch a glamorous look while also taking it on a walk without having to worry about him or her running off. Besides, the designs are pretty stylish, with prices starting at 850 THB and going up to 1,280 THB. When you think about it, it's a worthwhile deal considering that you can give your pup a makeover while also taking it for a walk at the same time.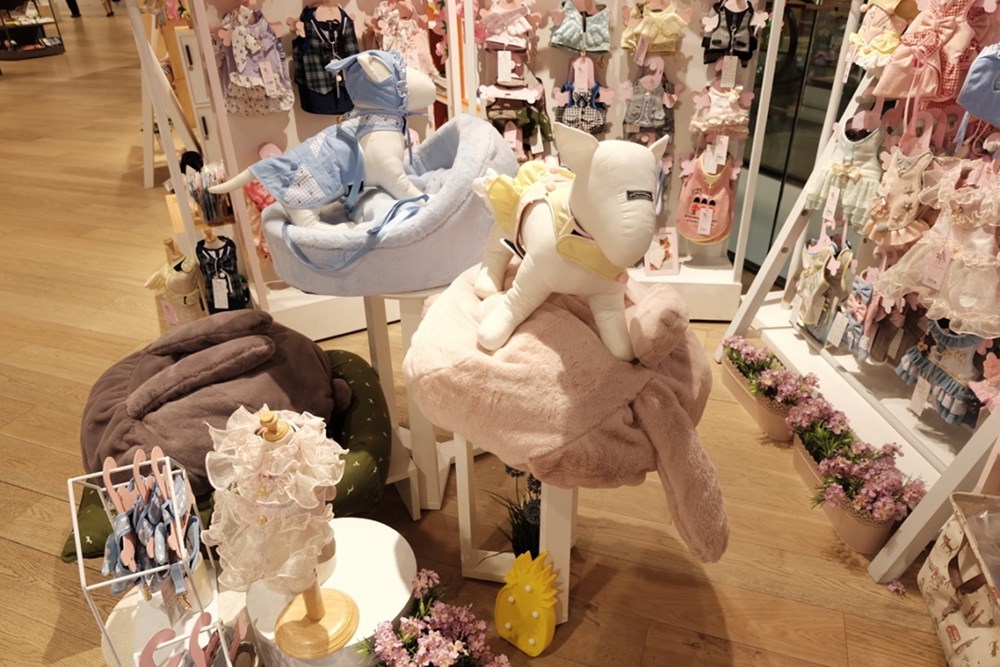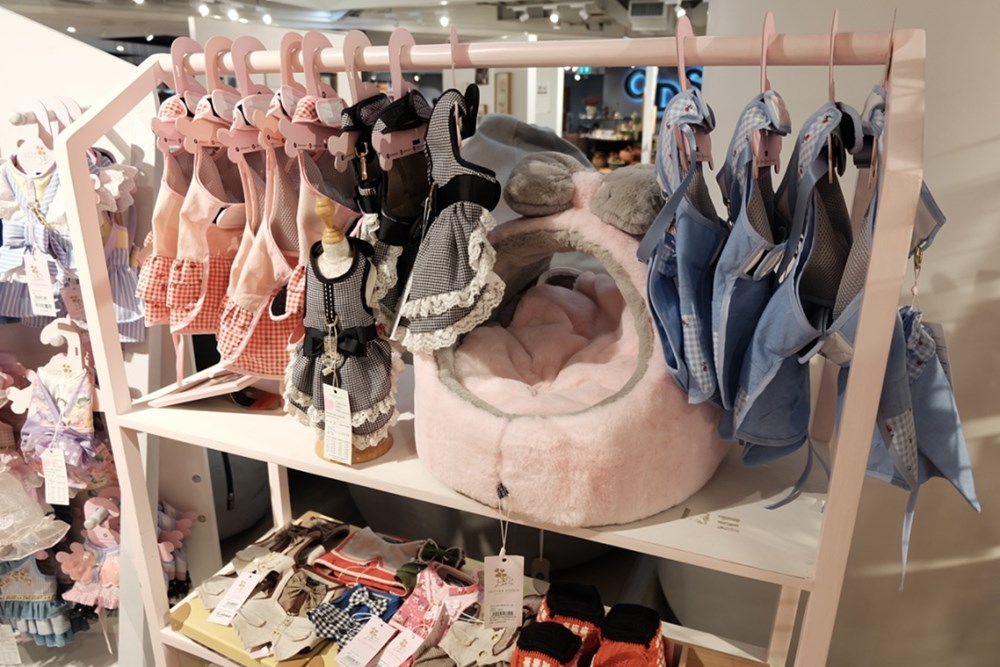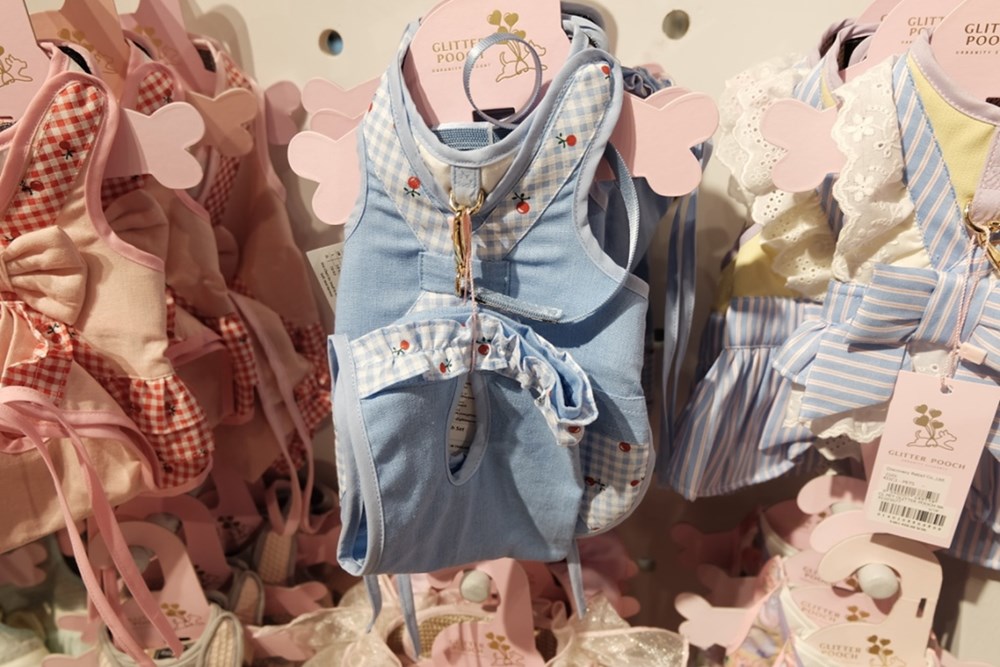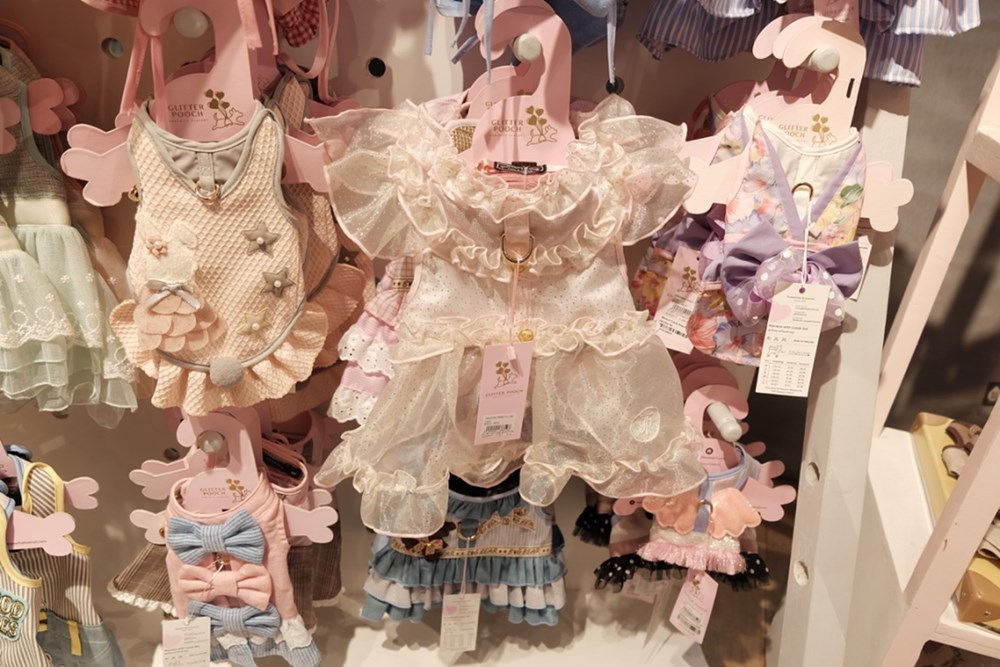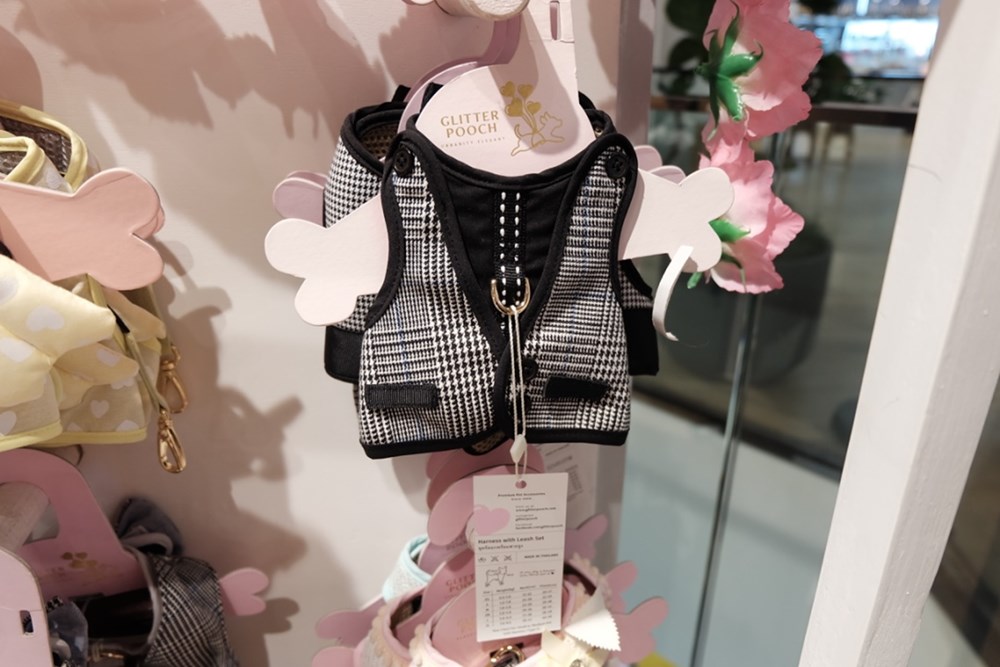 • Petsionate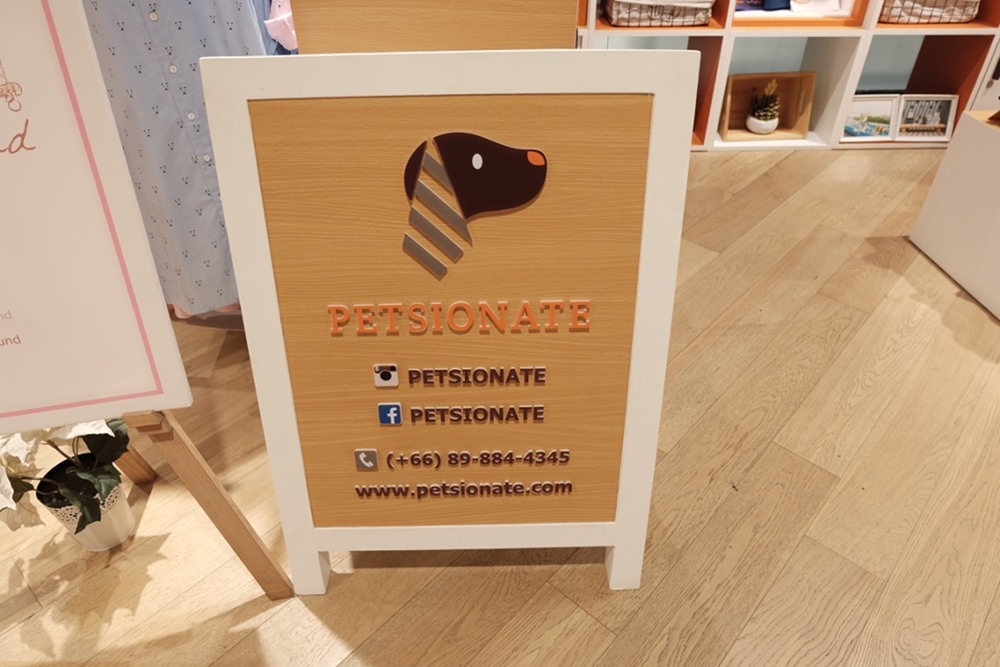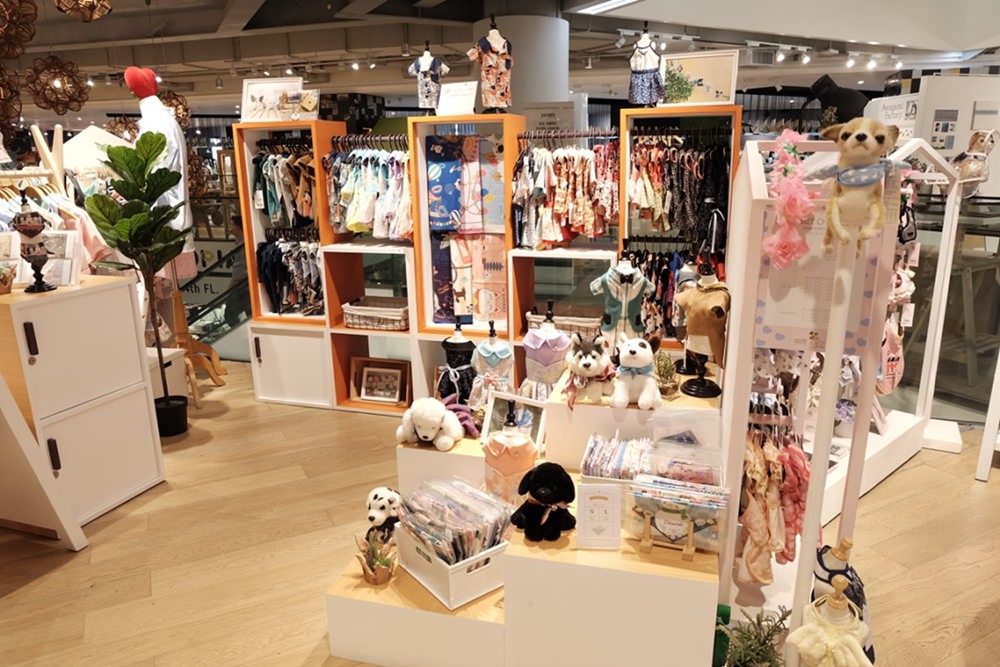 Judging from the name, we're assuming these guys must be passionate about pets, right? If you take a closer look at the shop's display, you'll find out just how dazzling the items on display are. You could dress your pooch up like he was going to go out to a fancy gala dinner with the Evergreen tuxedo (950 THB) or like he was going for a beach getaway with the Banana Leaf Hawaii-themed polo shirt (690 THB). Of course, Petsionate also has some dresses for the female dogs as well. There's the floral-designed Girl Next Door dress (820 THB) and the more sophisticated Mysterious Love dress (890 THB). In addition, Petsionate also houses a collection of bandanas–with prices ranging between 219 THB and 299 THB–for those of you who want to take a simple approach with your dog's appearances.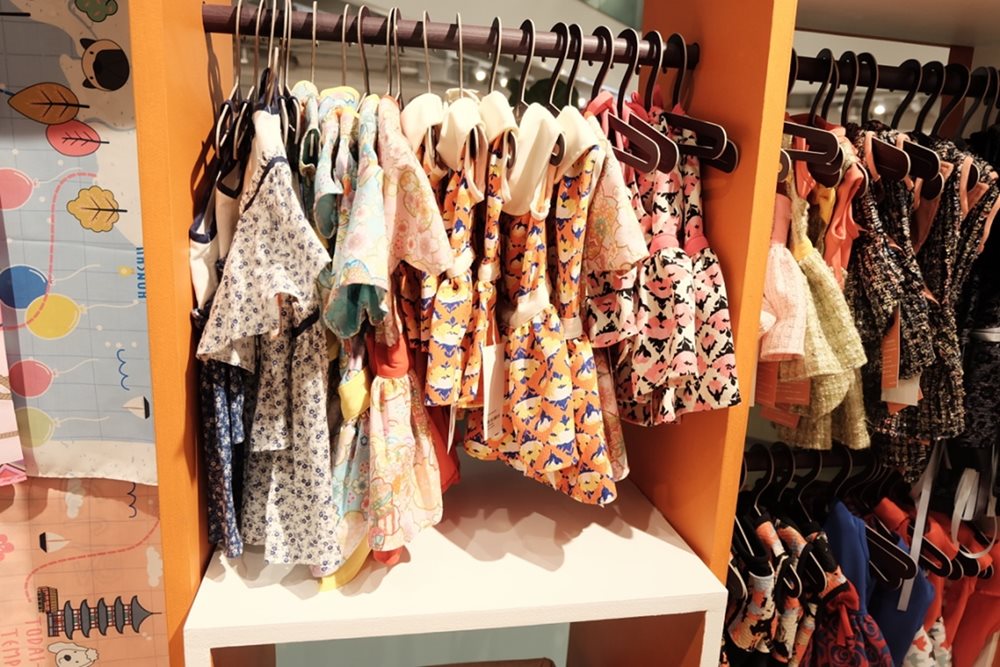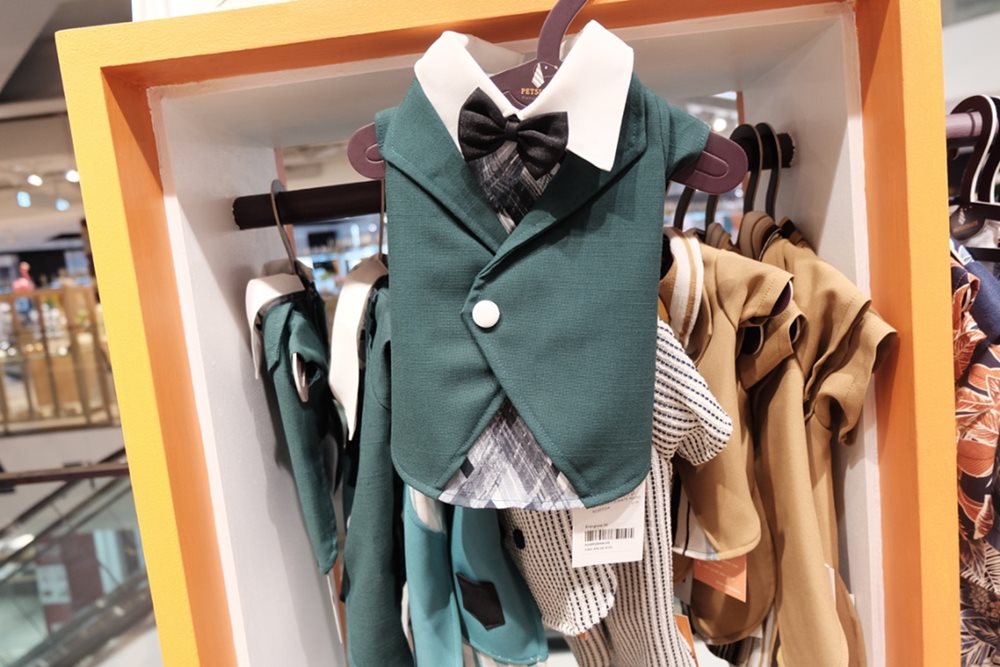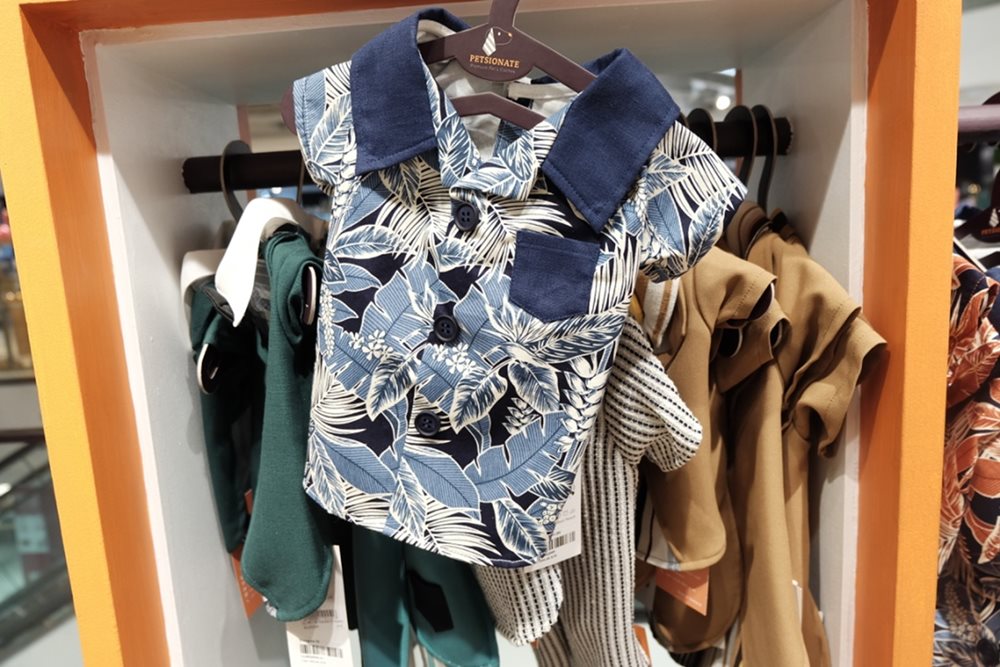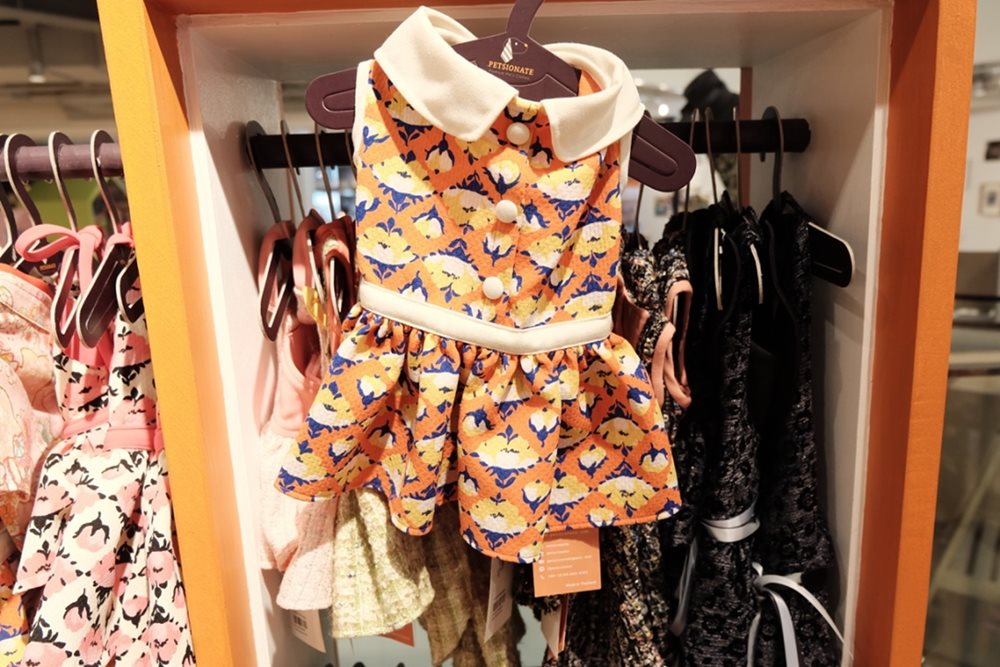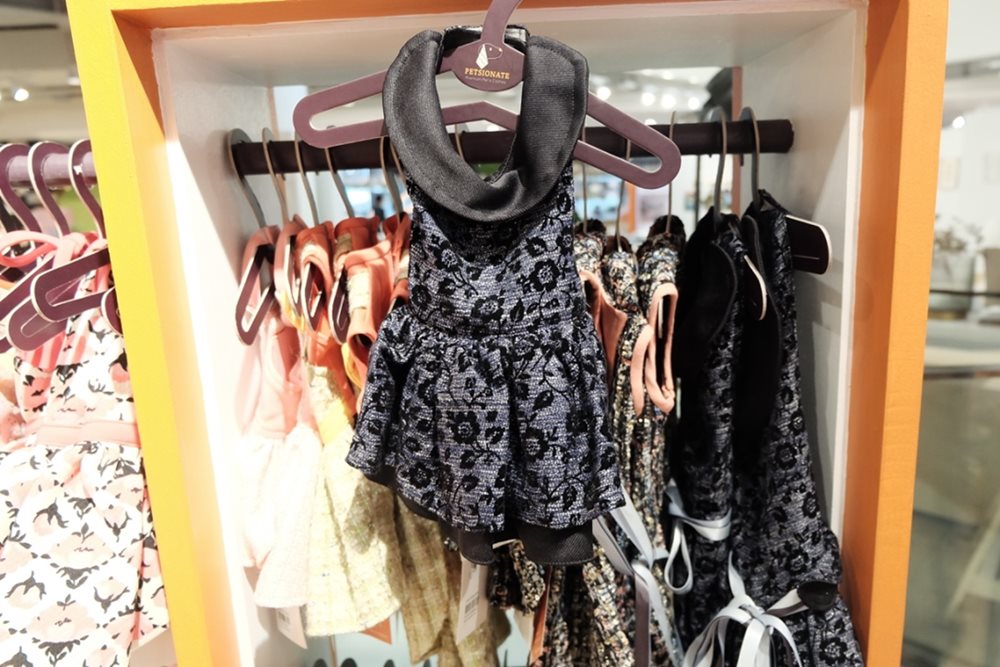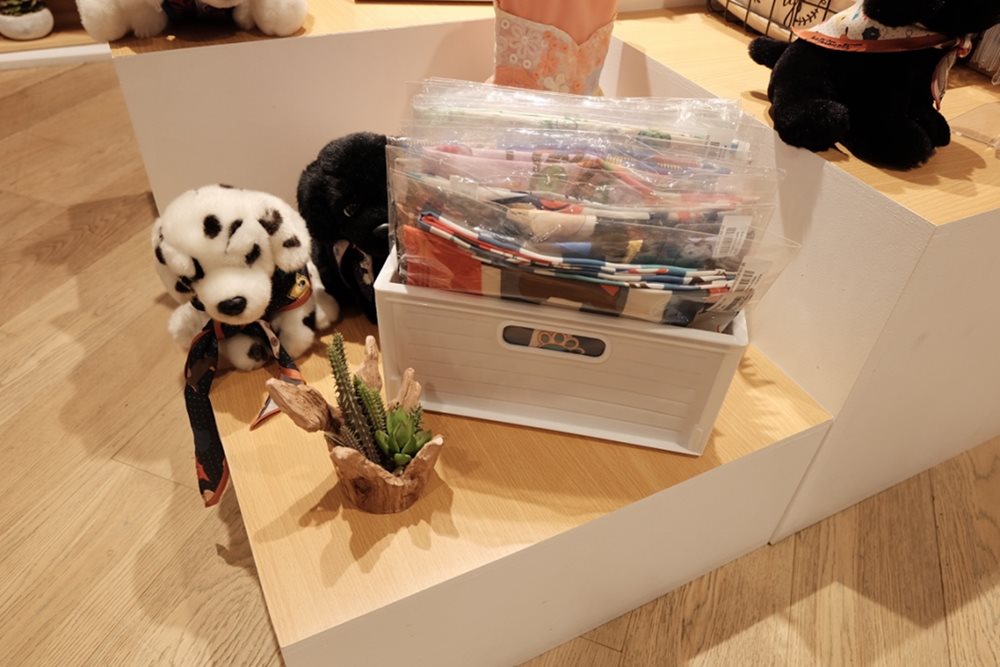 • Animal-Go-Round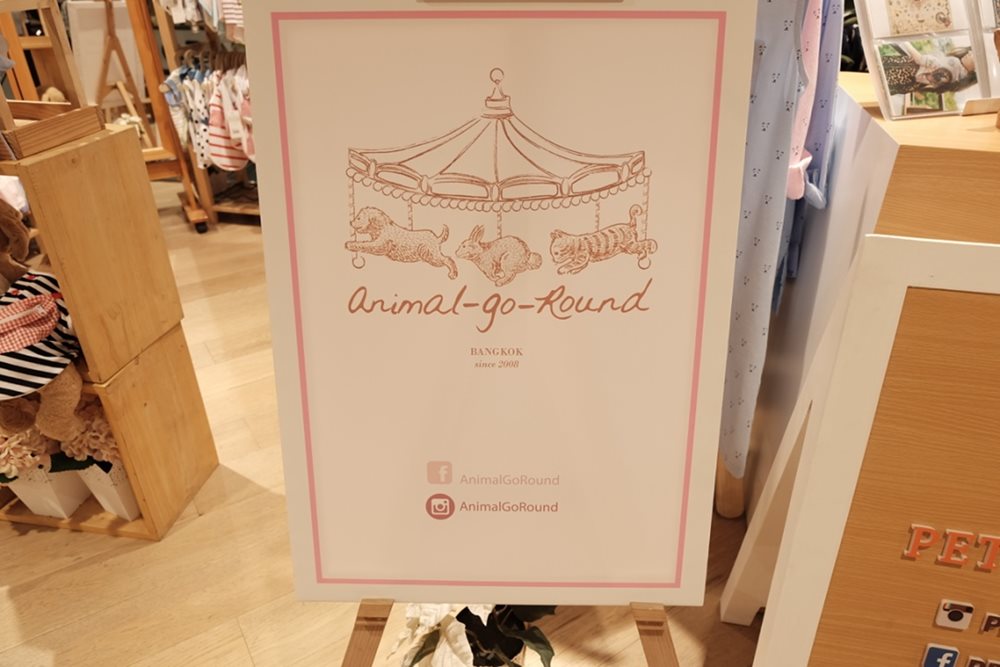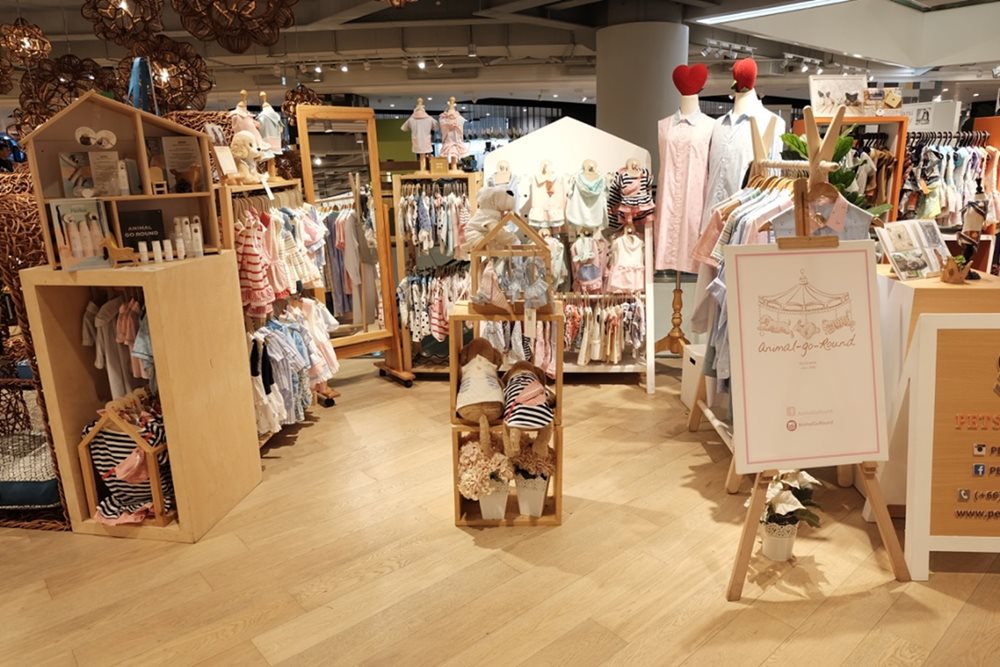 At Animal-Go-Round dog owners will be introduced to some pajama-style pooch outfits. Sizes range from puppy dogs to French bulldogs. Believe us when we say that your furry baby will be looking extra adorable once you put them into one of these cute outfits from Animal-Go-Round. The little hoodies that come with bowties price at 550 THB. These ones are suitable for both male and female dogs. The dress-and-floral skirt combination, suitable for the females, is priced at 590 THB.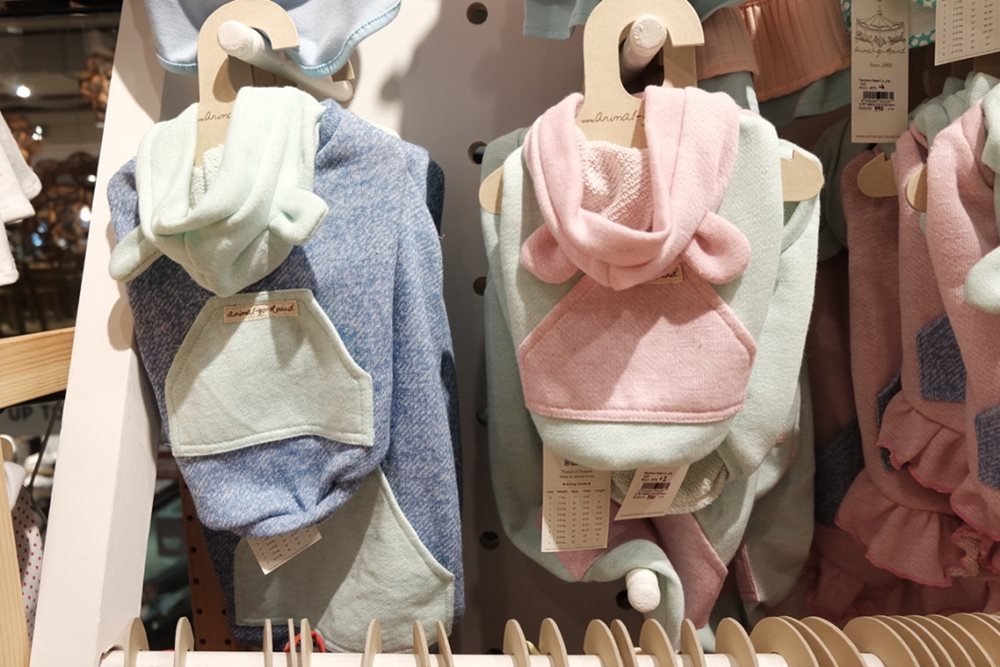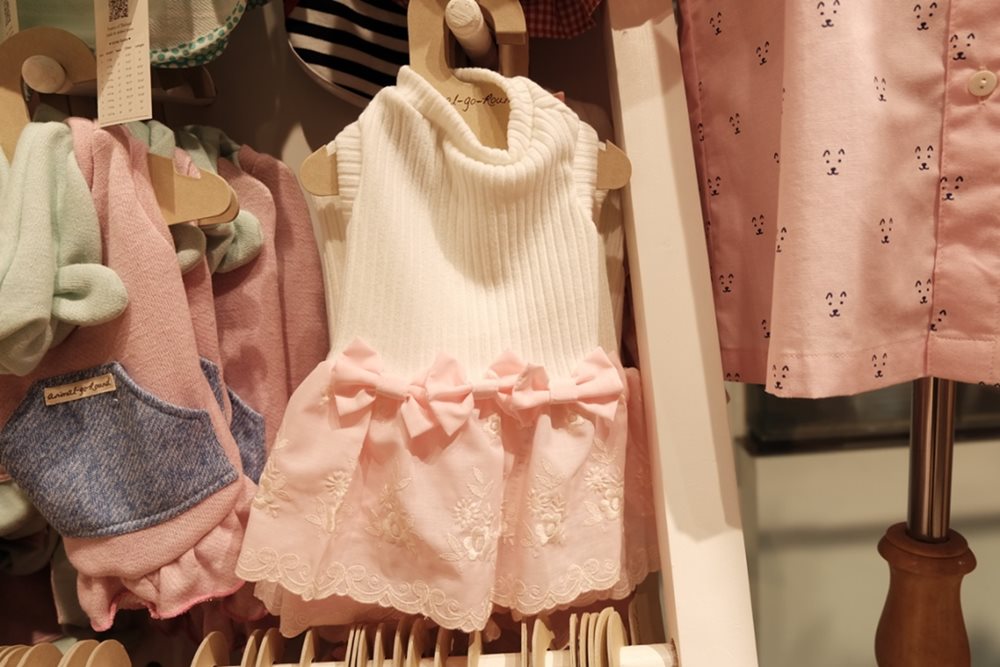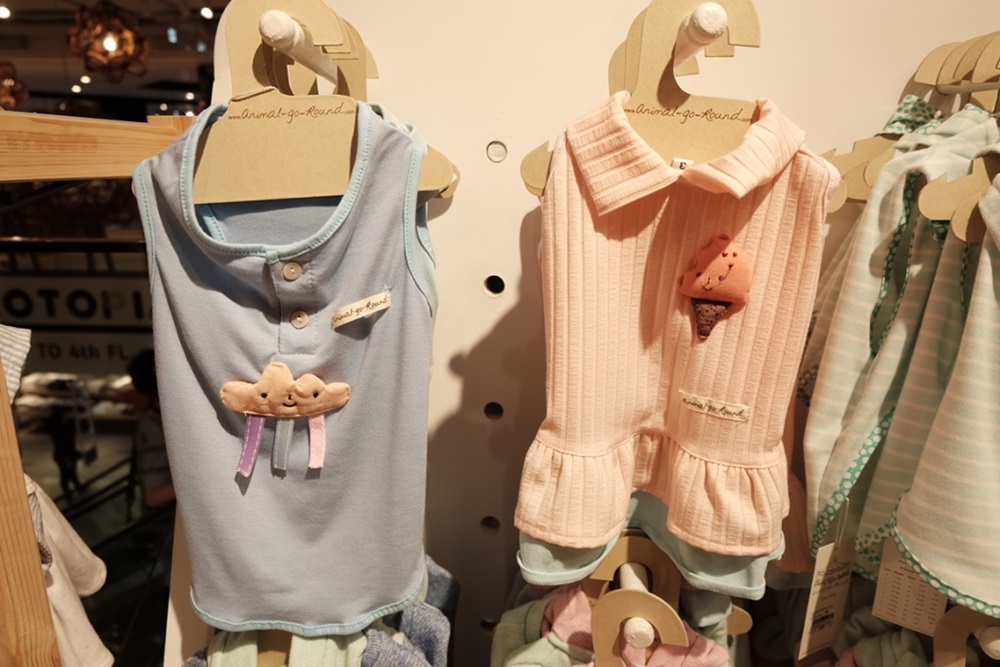 • Fairy Tail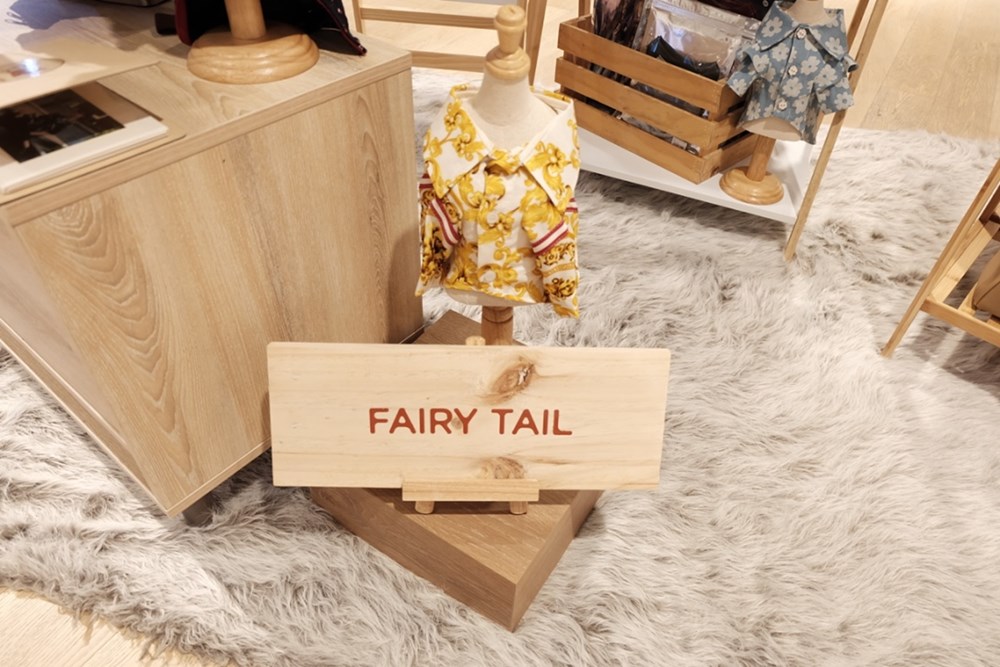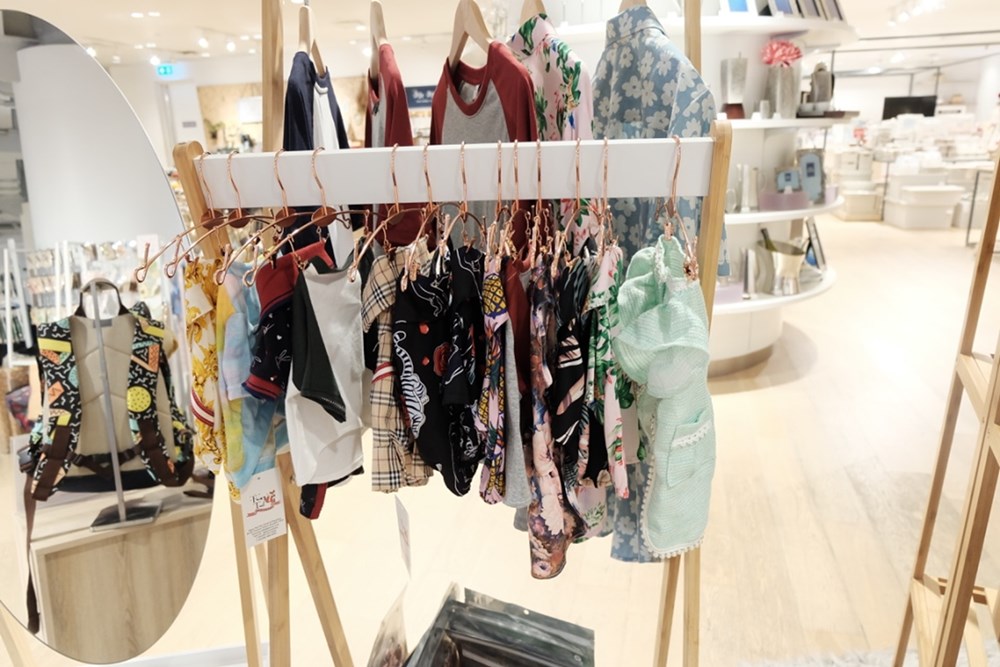 This final shop is perhaps the smallest of them all. But despite the smallest of them all, it is also seemingly the most high-end of them all, at least in terms of appearance. At Fairy Tail you can't help but notice the similarities between the products on display and some famous, premium brands. Take this polo shirt (590 THB), for instance. It's got a little hint of Polo Ralph Lauren but it actually belongs on a dog. Then you've got this checkered-pattern jacket (350 THB). It looks like something from Burberry but it's from the Fairy Tail brand.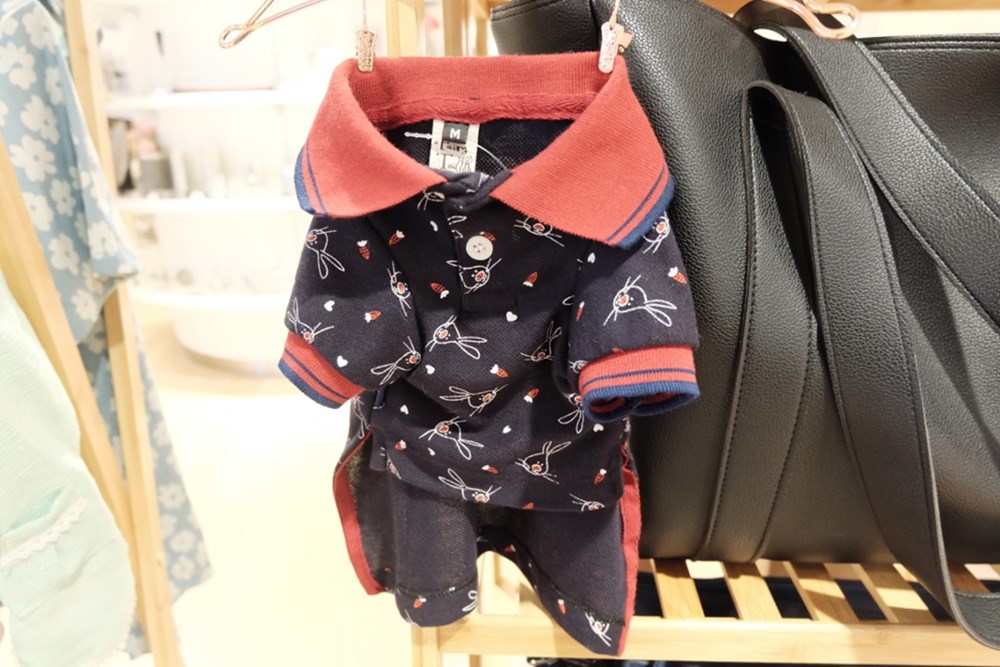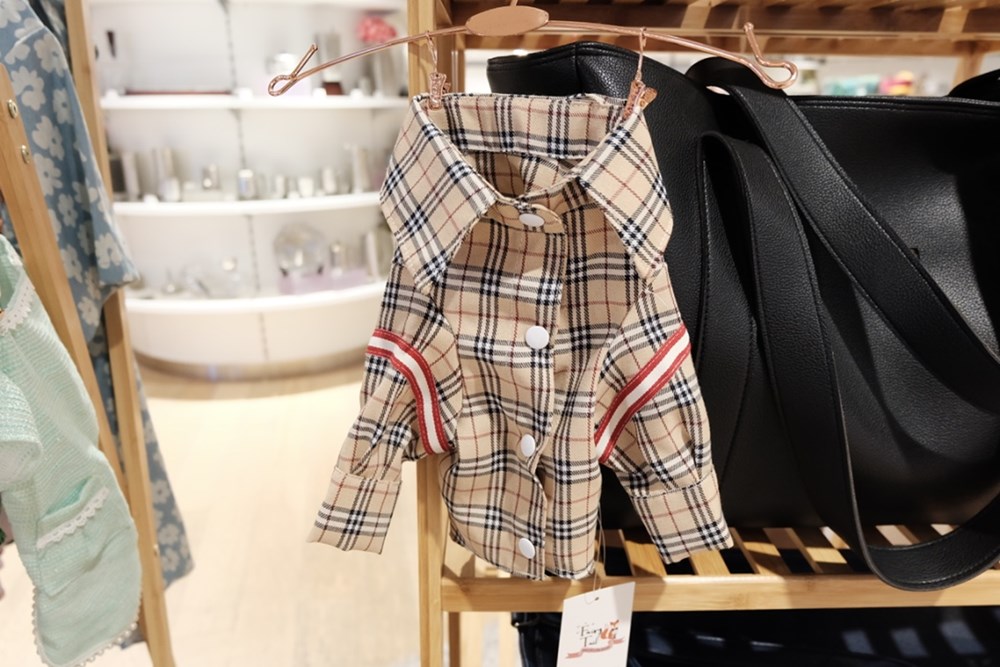 ​
So keep this in mind, dogs aren't just pets. They're friends, they're family. And they deserve to rock out in style just like you do too. With that being said, don't hesitate to pay a visit to the dog outfit section on the 3rd floor of Siam Discovery. It consists of the shops Glitter Pooch, Petsionate, Animal-Go-Round, and Fairy Tail. Give your furry, four-legged friends something of a makeover.