Record Shop & Vinyl Records
The Revival of a Retro Music Format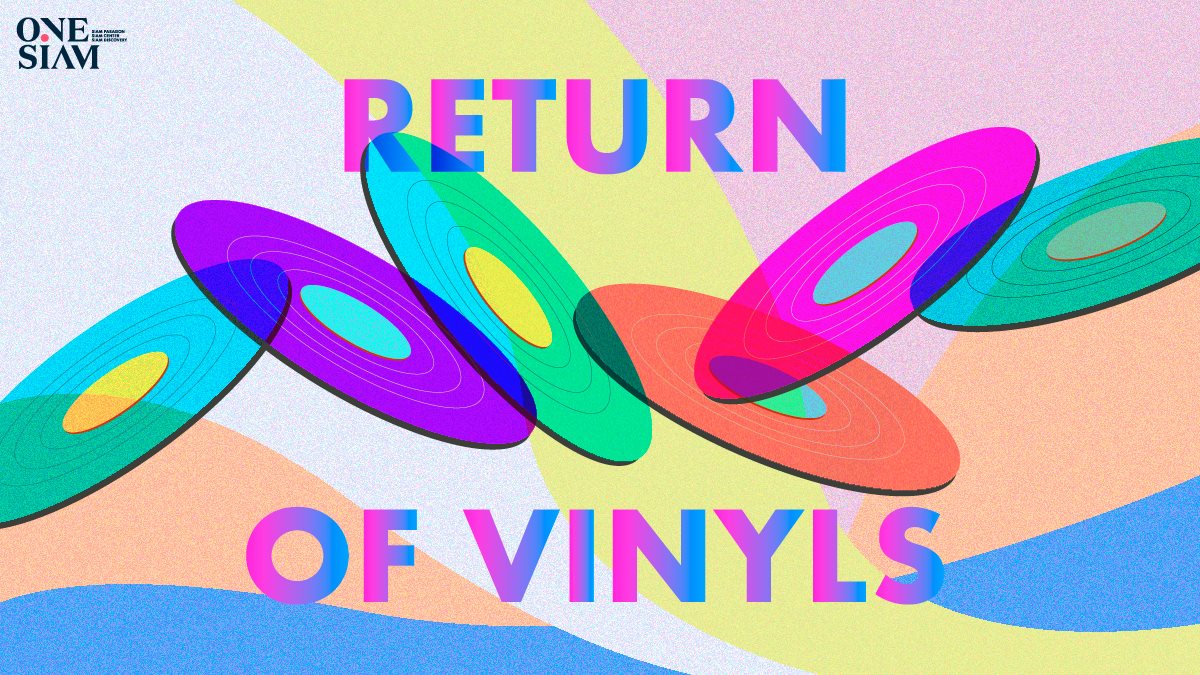 Living in the digital age, we can easily get our music through digital platforms: digital downloads, iTunes, Apple Music, Spotify etc. But before we had access to music at the tips of our fingers, songs existed in the form of CDs, cassette tapes, and vinyl records. While CDs still remain a prevalent format for music, cassettes and records are much harder to find these days.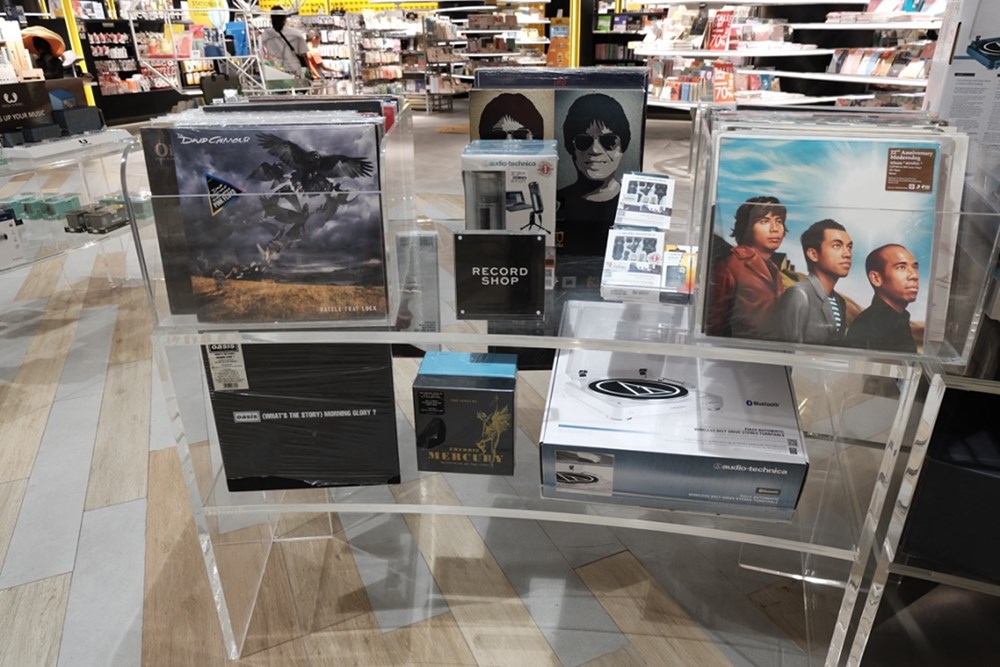 But several decades ago, as well as the late 20th century, vinyl records (or LPs) were the predominant medium for music. Remember the days when, once an album came out, you had to quickly run to the record store and search for the album before it sold out? For those of you who don't know, vinyl records are the large circular discs packaged in paper sleeves that served as album covers. You could call them a gigantic version of a CD. Back in the day, when people went shopping for music, you'd see them in record stores, leafing through a number of records in search of the newest or hottest album. They couldn't just go on Google or Spotify and electronically search for new music. In the era of records, things had to be done manually.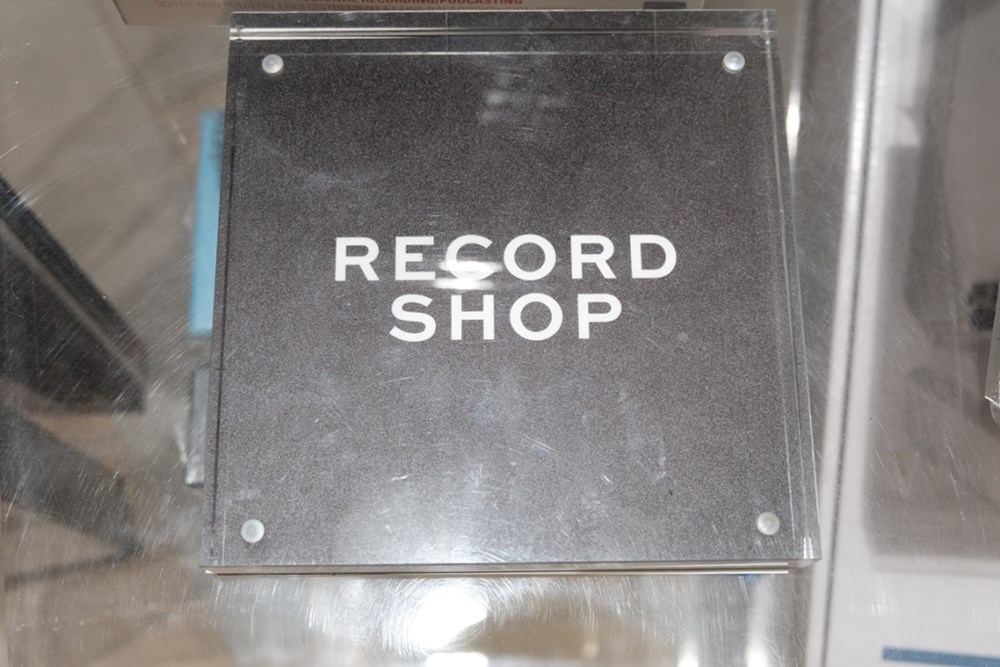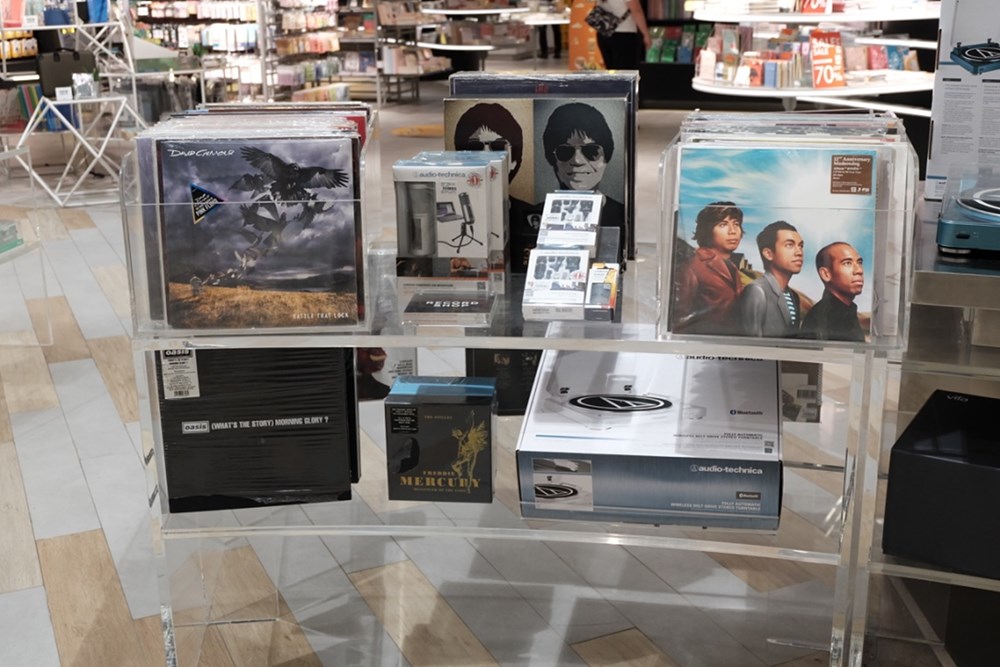 Despite this being the 21st century, there has been a massive revival among vinyl records. In fact, more people are beginning to select vinyl records over compact discs. Of course, record prices have considerably soared due to their increasing popularity, especially for original pressings. While there is no question that the price of a vinyl record is higher than the price of a CD, people are willing to spend more money due to the nostalgic vibes given off by listening to records.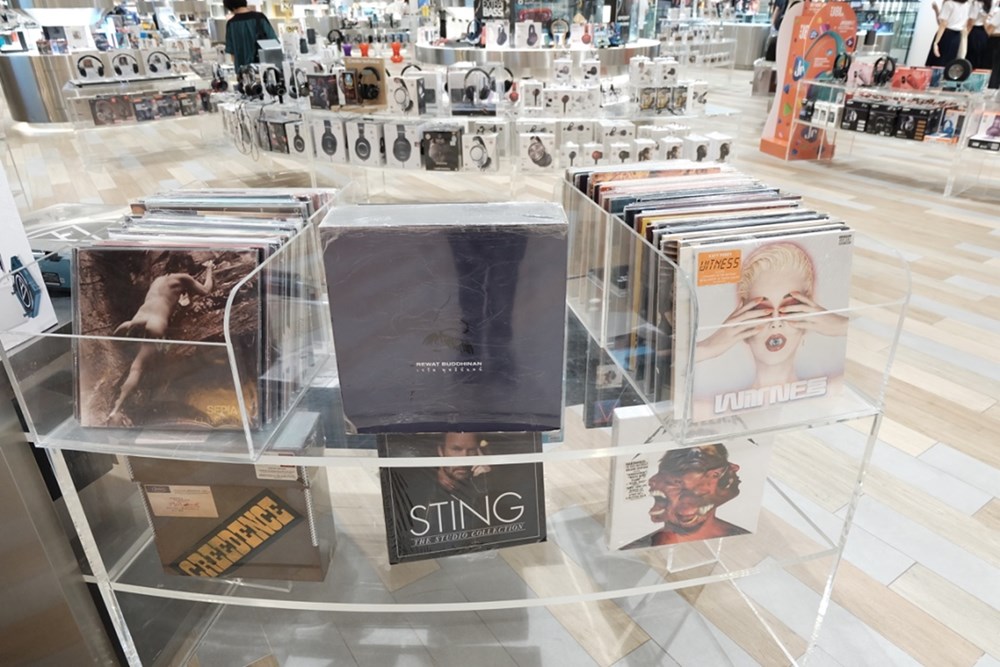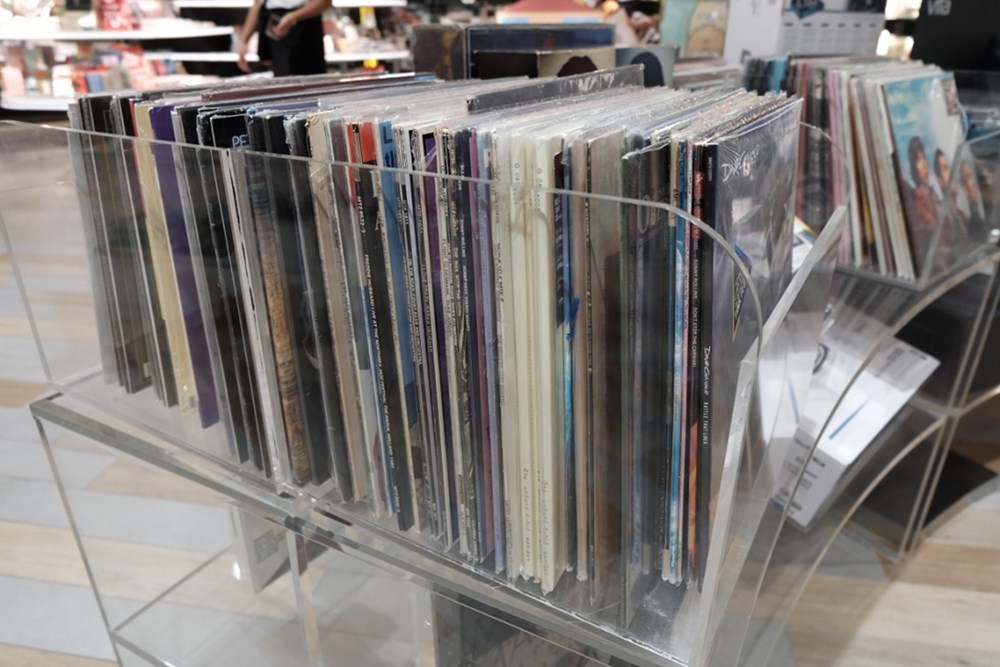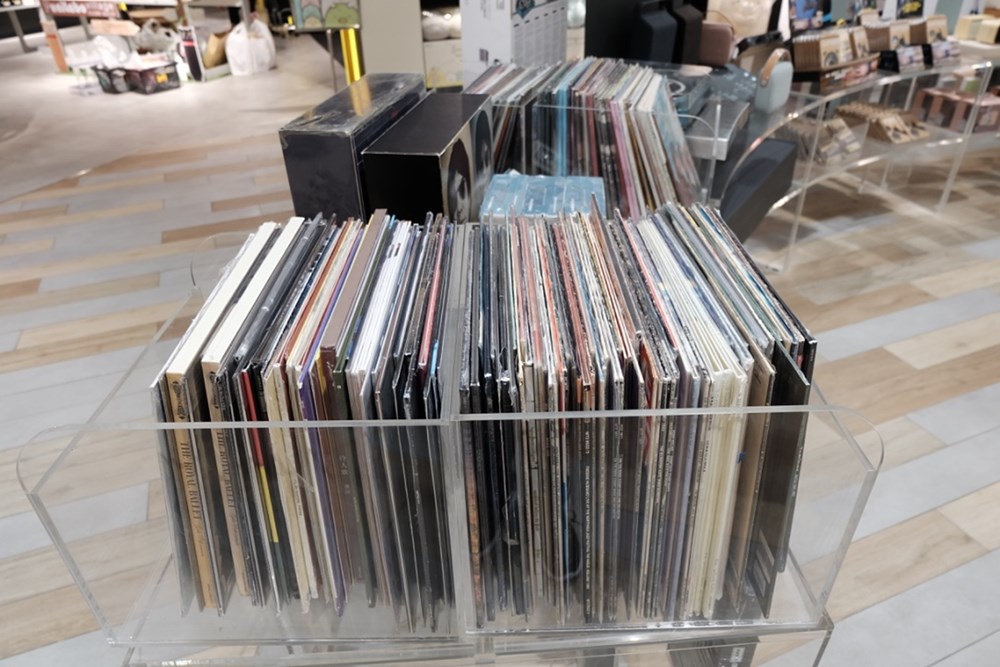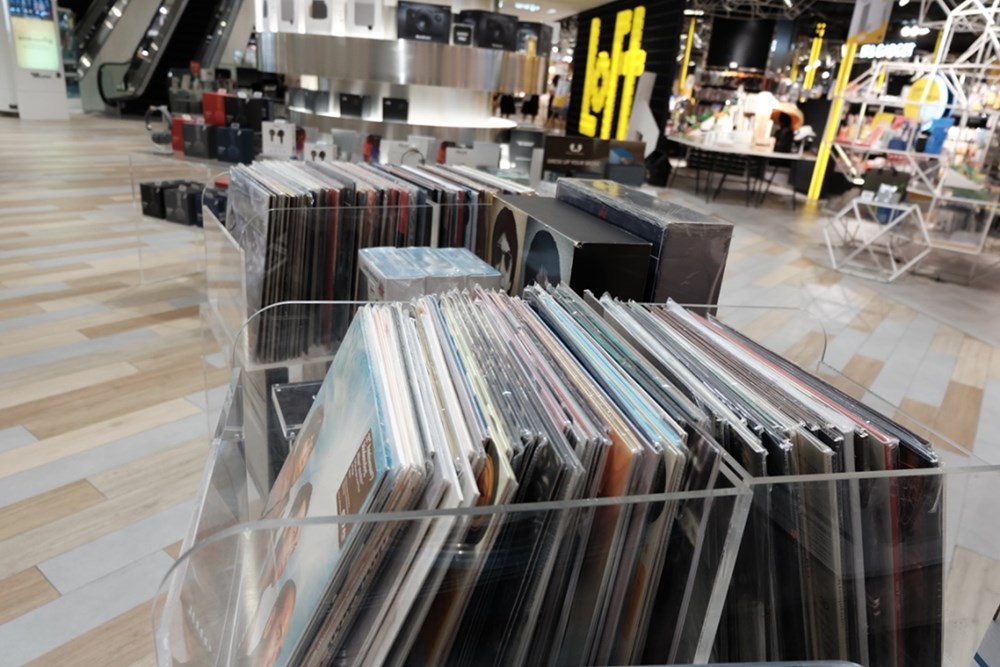 Little do most people know, Siam Discovery also houses its own cache of vinyl records. Hidden amongst the gadgets and digital products of the Digital Lab on the 2nd floor of Siam Discovery lies a small but diverse collection of records: the Record Shop. While it is far from the size of your average record store, this small corner of records may just be what you need to get a beginner's experience of what it's like to listen to an album in vinyl record format, to not be able to switch between songs and listen to an album in its entirety. Here are 10 records the Record Shop has to offer:
• Jazz Masters: Legendary Jazz Recordings, Volume 1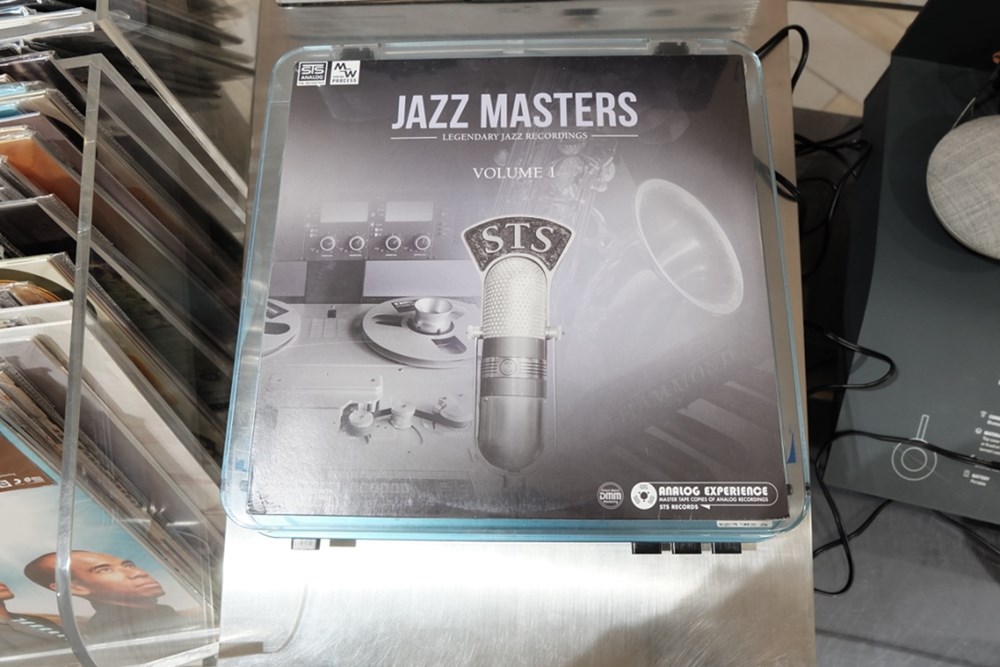 Price: 1,900 THB
When it comes to vinyl, the jazz genre is a must-hear. With that said, this album is essential to your vinyl-listening experience. This record is basically a compilation of some classic jazz pieces and is good for winding down.
• Evanescence – Fallen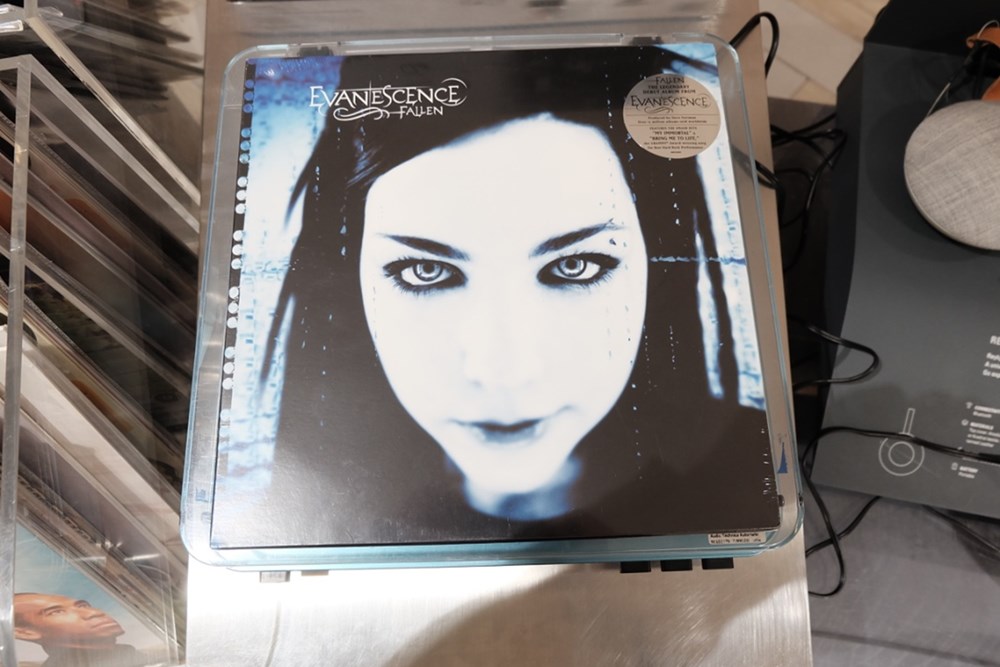 Price: 1,550 THB
This is the album that helped catapult the American rock band Evanescence into the mainstream. Perhaps Evanescence is best-known for being fronted by a woman, Amy Lee. This album spawned the hit single, "Bring Me to Life", which was featured on the 2003 film "Daredevil" and has since become an iconic rock song.
• Santana – Santana IV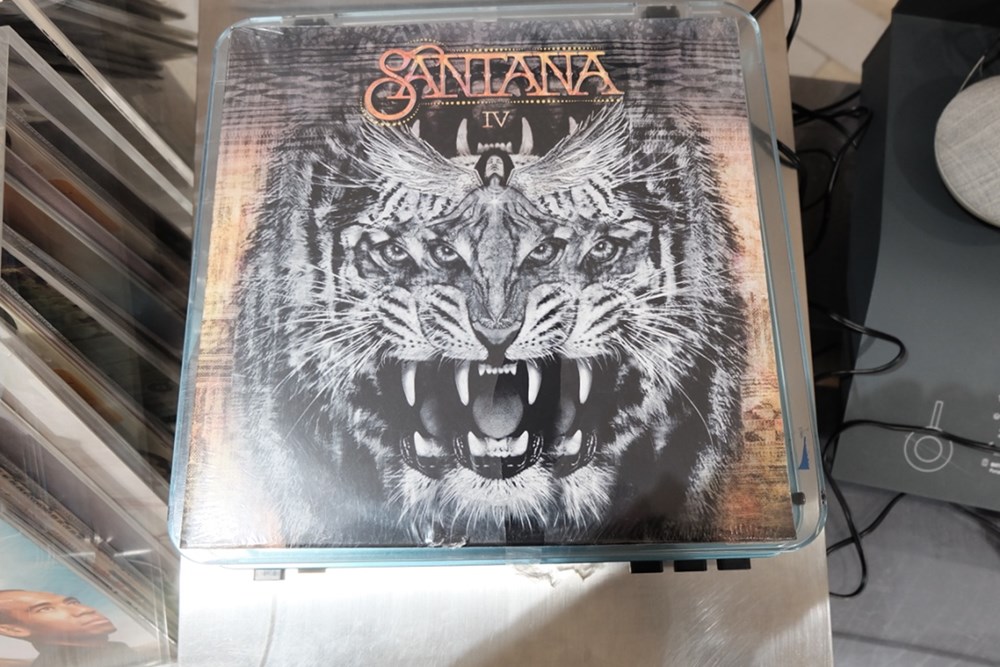 Price: 2,000 THB
Guitarist Carlos Santana has his own signature sound that no one else can replicate. He showcases this as well with his eponymous band and on this album. Released in 2016, this is actually one of the newest albums by Santana's band, although it is best known for the songs "Black Magic Woman" and "Smooth".
• Dream Theater – Awake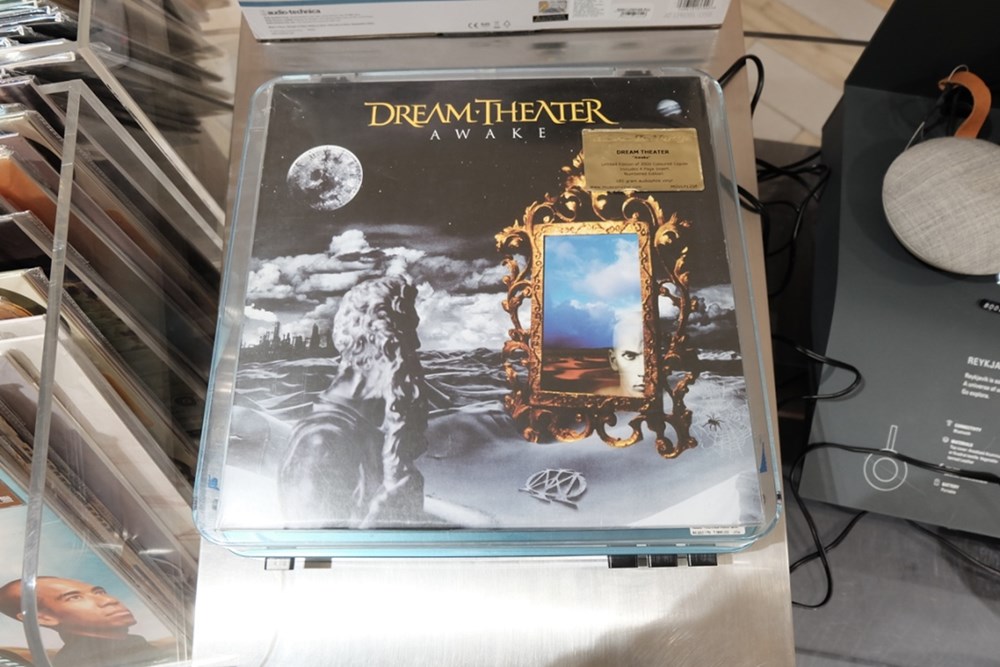 Price: 2,100 THB
The members of American band Dream Theater are all masters of what they do. On this album, this includes singer James LaBrie, guitarist John Petrucci, bassist John Myung, keyboardist Kevin Moore, and drummer Mike Portnoy. This album is simply a showcase of progressive rock music talent.
• Big Ass – Daen Neramit EP (Wonderland EP)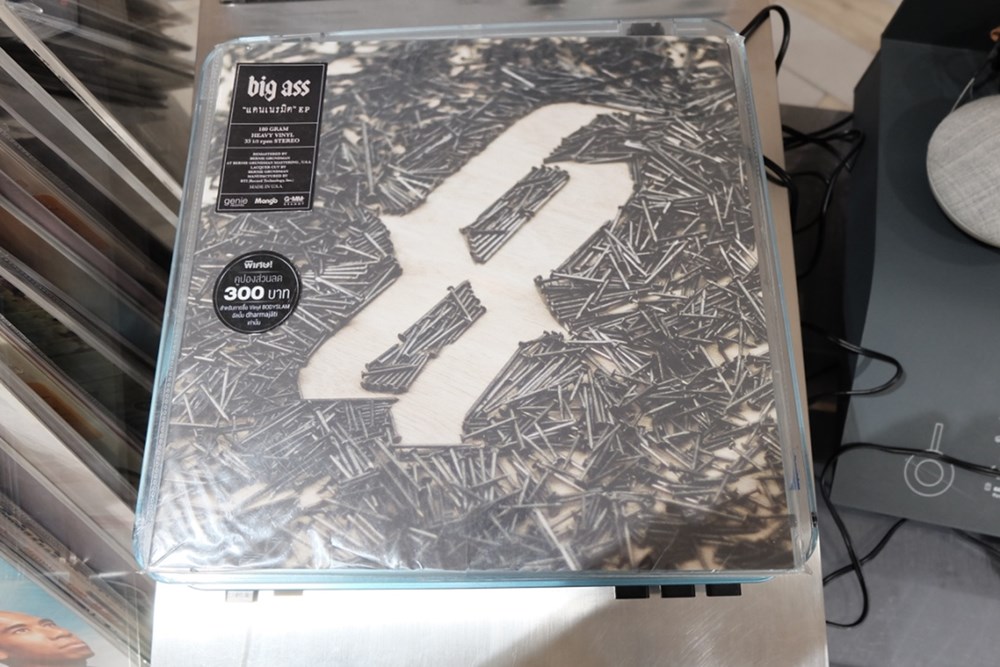 Price: 1,800 THB
This is the band's first recording without longtime lead singer Dak and its first with new singer Jeng. The EP's most well-known song is perhaps its title track, recognizable with its heavy rock-influenced guitar solo intro, and has since been used in multiple television shows in Thailand.
• Potato – Life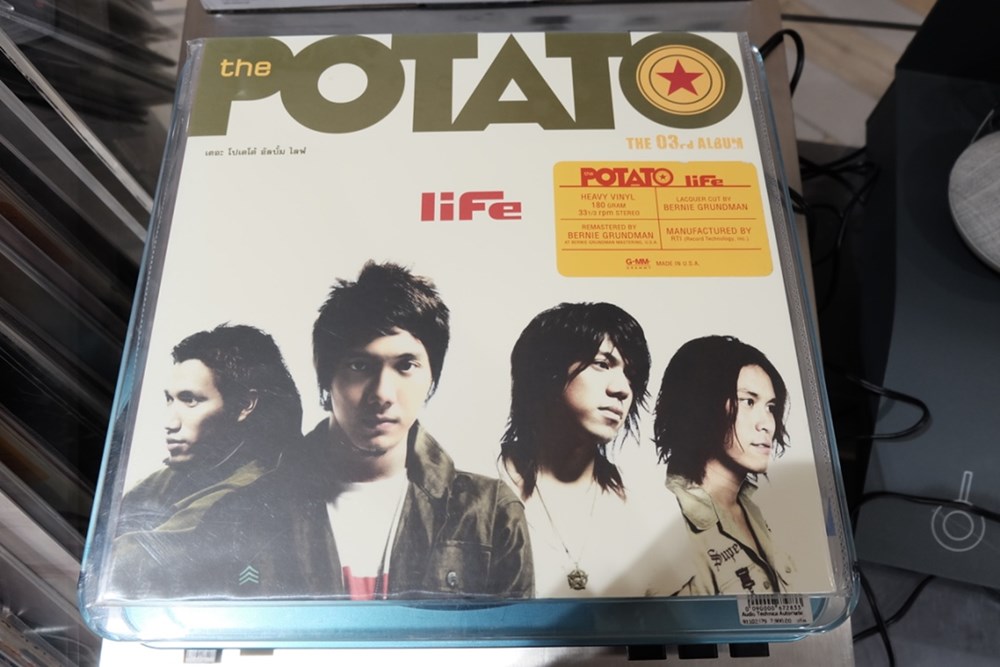 Price: 2,500 THB
Another landmark album from another notable Thai band, Potato's "Life" is perhaps best known for its hit single "Ruk tae doo lae mai dai" (Can't Take Care of True Love). It's an album that's sure to stir up a sense of nostalgia for listeners.
• Oasis – (What's the Story) Morning Glory?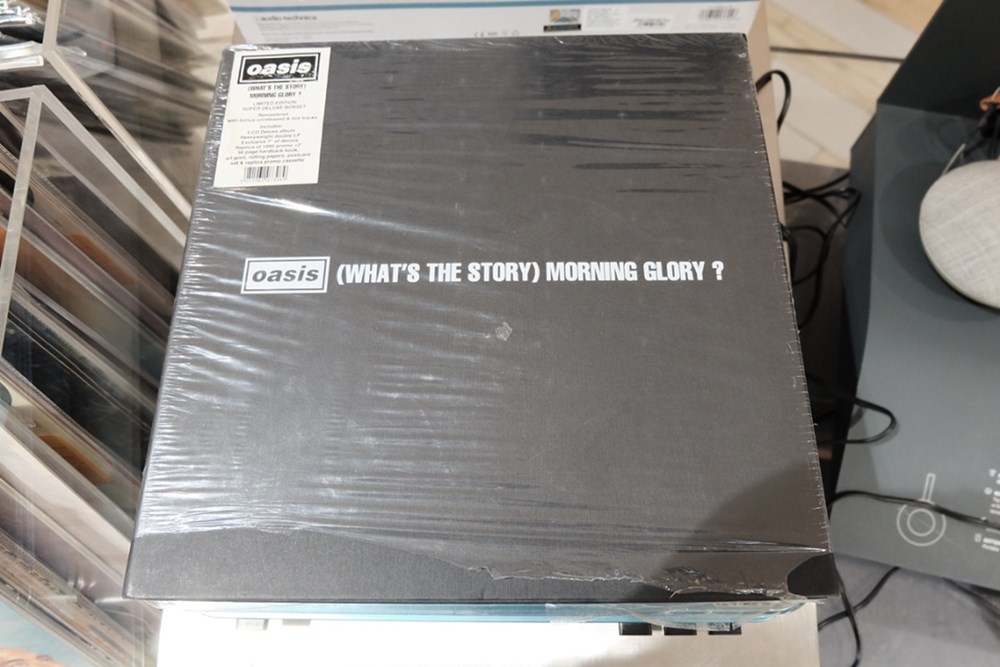 Price: 11,500 THB
There's no question that this album is the one that launched the British band Oasis into international fame. The most notable song from this album is the iconic "Wonderwall". This super deluxe box set includes 2 LP discs, 3 CDs, multiple artworks that include posters and postcards, and a replica cassette tape. This one is a must-have for rabid Oasis fans or true vinyl collectors.
• Metallica – Hardwired… to Self-Destruct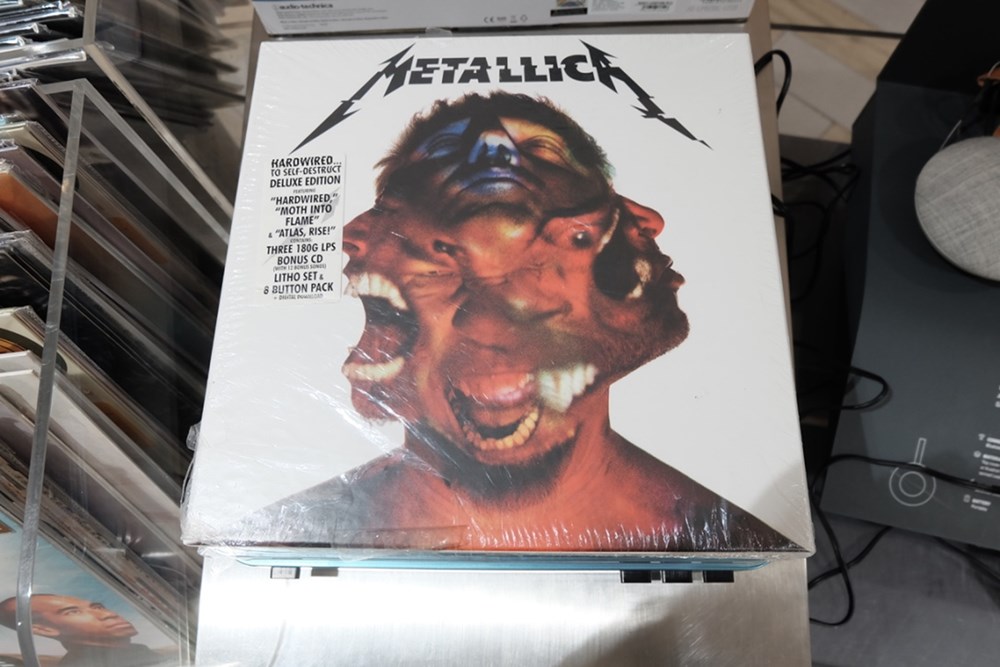 Price: 4,250 THB
This is the latest album from iconic American heavy metal band Metallica. Released in 2016, notable songs off this record include "Moth into Flame" and "Hardwired". The deluxe edition of this vinyl record consists of 3 LP discs and a complete CD album.
• Sarah McLachlan – Afterglow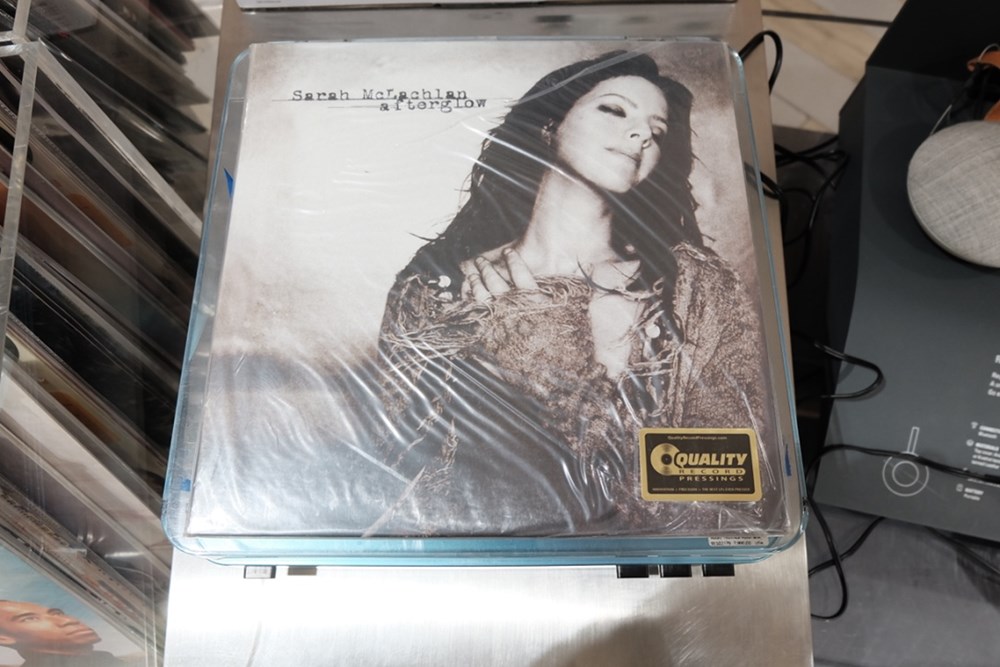 Price: 2,800 THB
Canadian singer-songwriter Sarah McLachlan has achieved fame with singles like "I Will Remember You", "Angel" and "Fallen". "Afterglow", which is McLachlan's fifth album and was released in 2003, has been certified Platinum in both Canada and the United States.
• Metallica – Metallica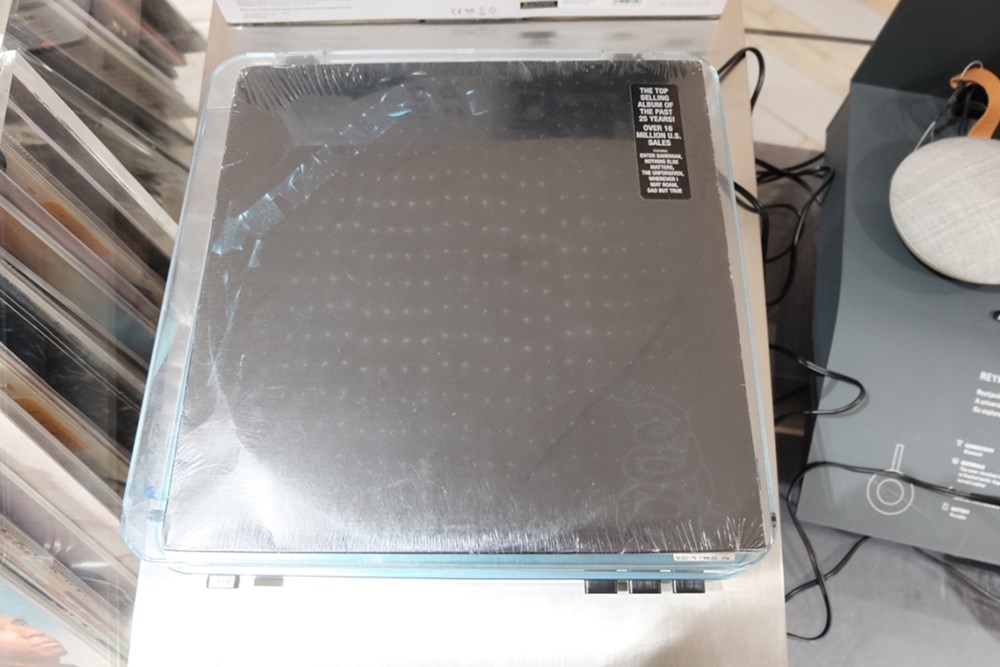 Price: 1,800 THB
Also known as "The Black Album", this is the album that help put Metallica on the map and placed the band into the mainstream. It is best known for its hit singles like "Enter Sandman" and "Sad But True", both of which have become landmark anthems in the heavy metal music genre.
So if you're looking to try and immerse yourself in the vinyl experience for the first time, or you're an avid collector of vinyl records, don't hesitate to drop by at the Record Shop, Digital Lab, 2nd Fl, Siam Discovery.